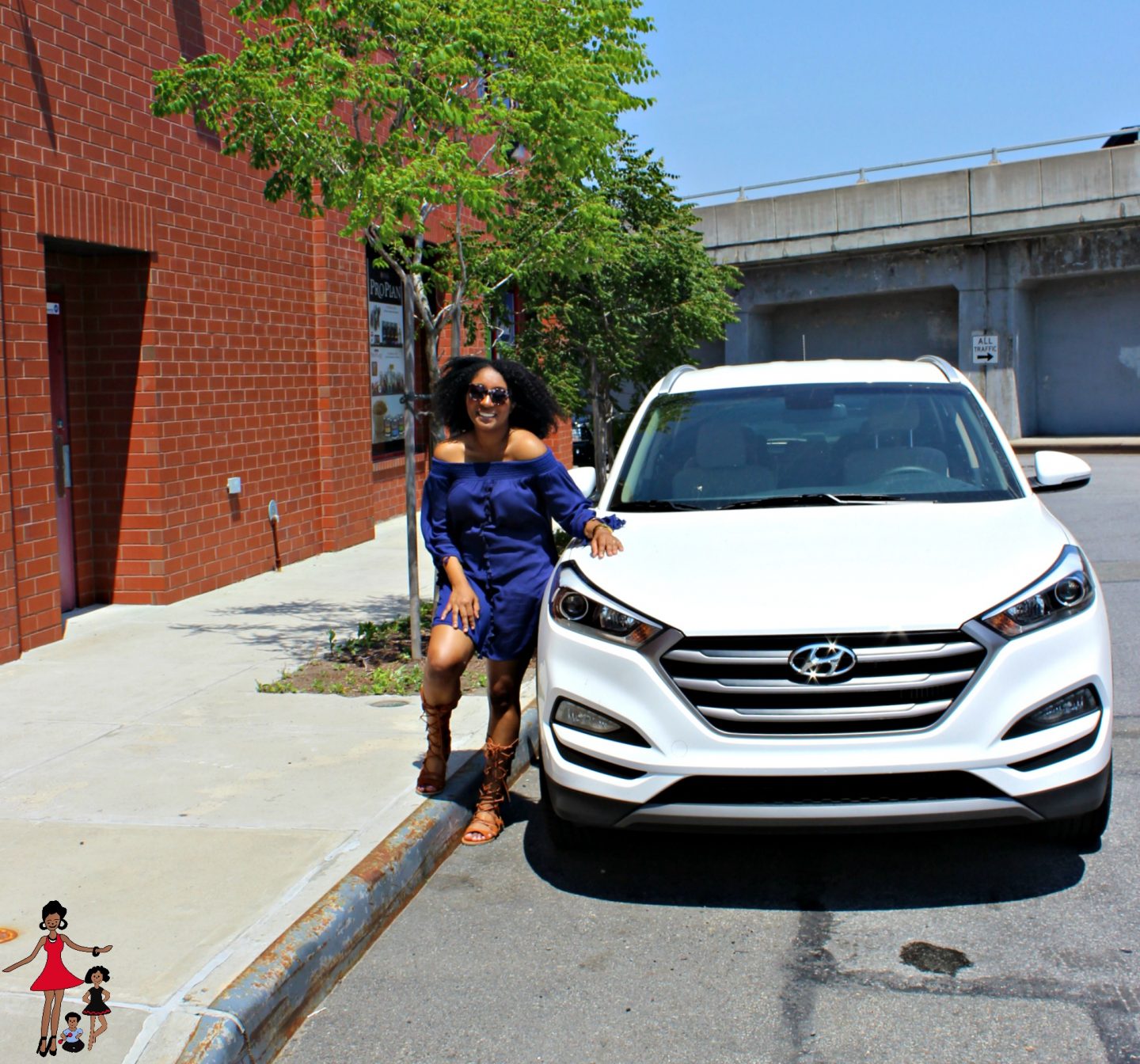 Remember when you enjoyed rolling around town because it was easy? The days when you didn't have to get anyone in and out of a car seat?  I don't. There are two reasons for that. Firstly, I've been doing the car seat thing for almost 6 years so I intuitively check to make sure both kids are buckled up before we roll out. Secondly, we didn't purchase a car until I was pregnant with The Princess Fairy because we live in New York City and there was no need for a car before, so that left us with only a few months of not putting someone in a car seat. That said, I always look at vehicles from the perspective of a mother with small children. So when I had the chance to test drive the 2016 Hyundai Tucson Eco all I was looking for was the ease of rolling around town with two kids.
So what was it like getting around NYC with two kids in the 2016 Hyundai Tuscon Eco?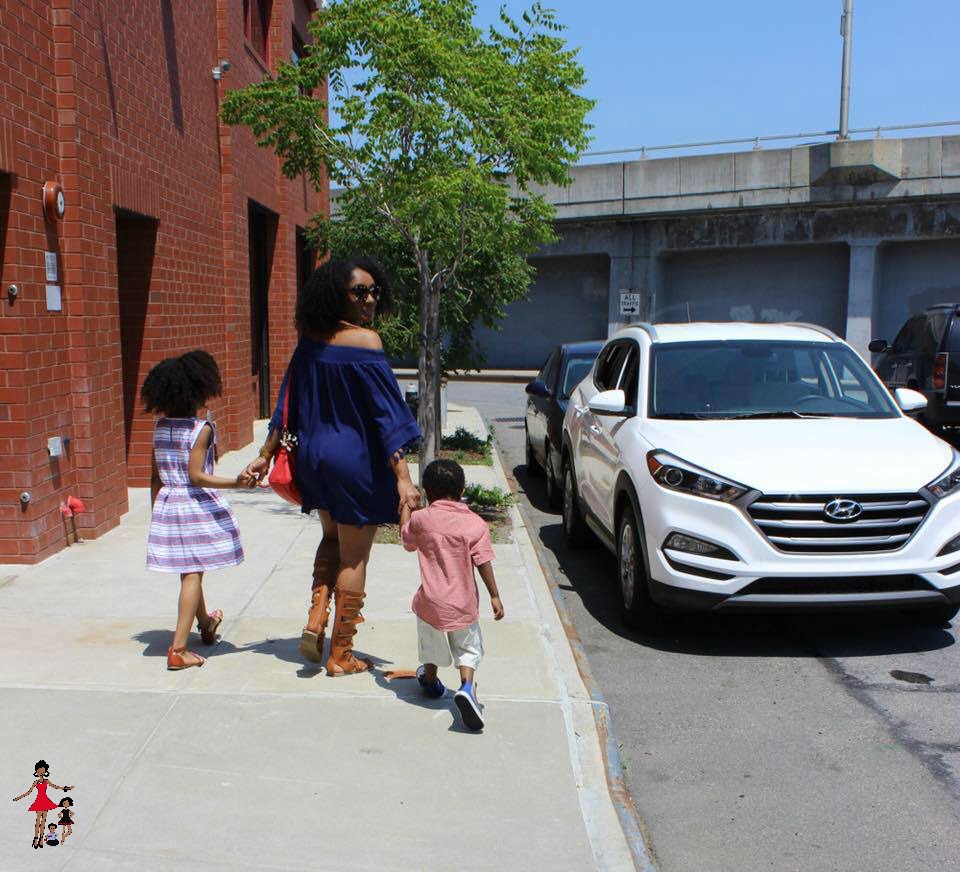 Size
This crossover was ideal for our family of four in regards to interior space. It's roomy yet it doesn't have a bulky exterior so finding parking was easy. Actually, it's a great size with lots of space in the back seat so the kids were comfortable and the trunk easily held all our shopping and my kids scooters.
Style
You know what I loved most about the crossover, though? The design. This car is definitely easy on the eyes. You may recall the Caribbean blue color Tucson I test drove but I have to say the white is just as eye catching.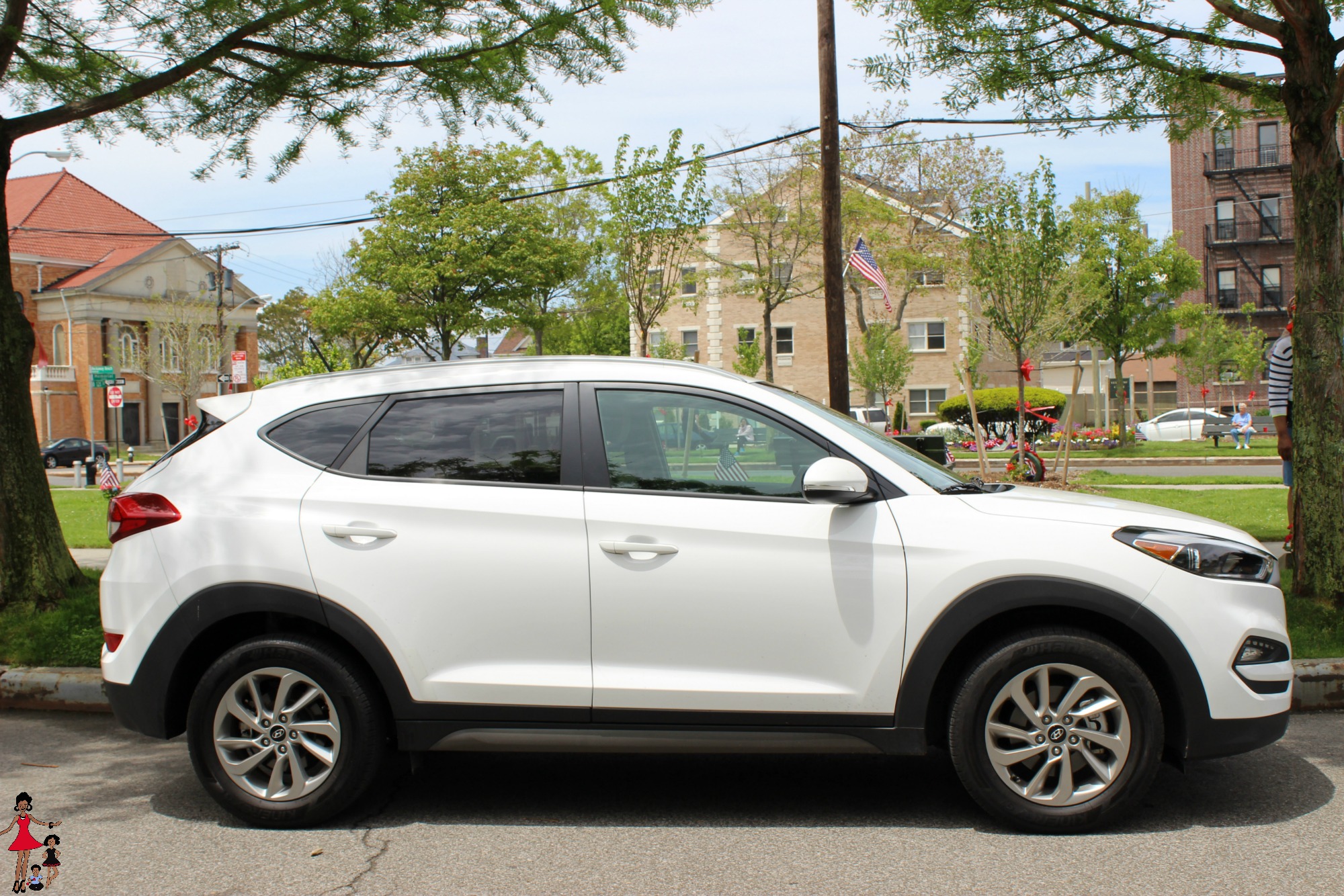 Functional
When the Hyundai Tuscon Eco was delivered, I worried a little bit that the light colored cloth seats would stain easily since I have two small children but as I shared on Snapchat, I was pleasantly surprised that they repelled stains well.
Fuel-Efficient
My favorite, favorite, favorite thing about this crossover is how fuel efficient it is. We managed to get around New York City on a busy holiday weekend and run daily errands etc. on less than one tank of gas. Although I review cars all the time, I was impressed and if you're a mom looking to save money on gas this crossover should be seriously considered.
Luxury lover? The ECO trim is the basic model but I would highly recommend the Hyundai Tucson Sport and Limited for all the bells and whistles. This is a great option if you don't mind passing on the luxury features.
What do you think about the 2016 Hyundai Tuscon Eco?
The Hyundai Tuscon Eco was provided by Drive Shop for review. All opinions expressed are my own.