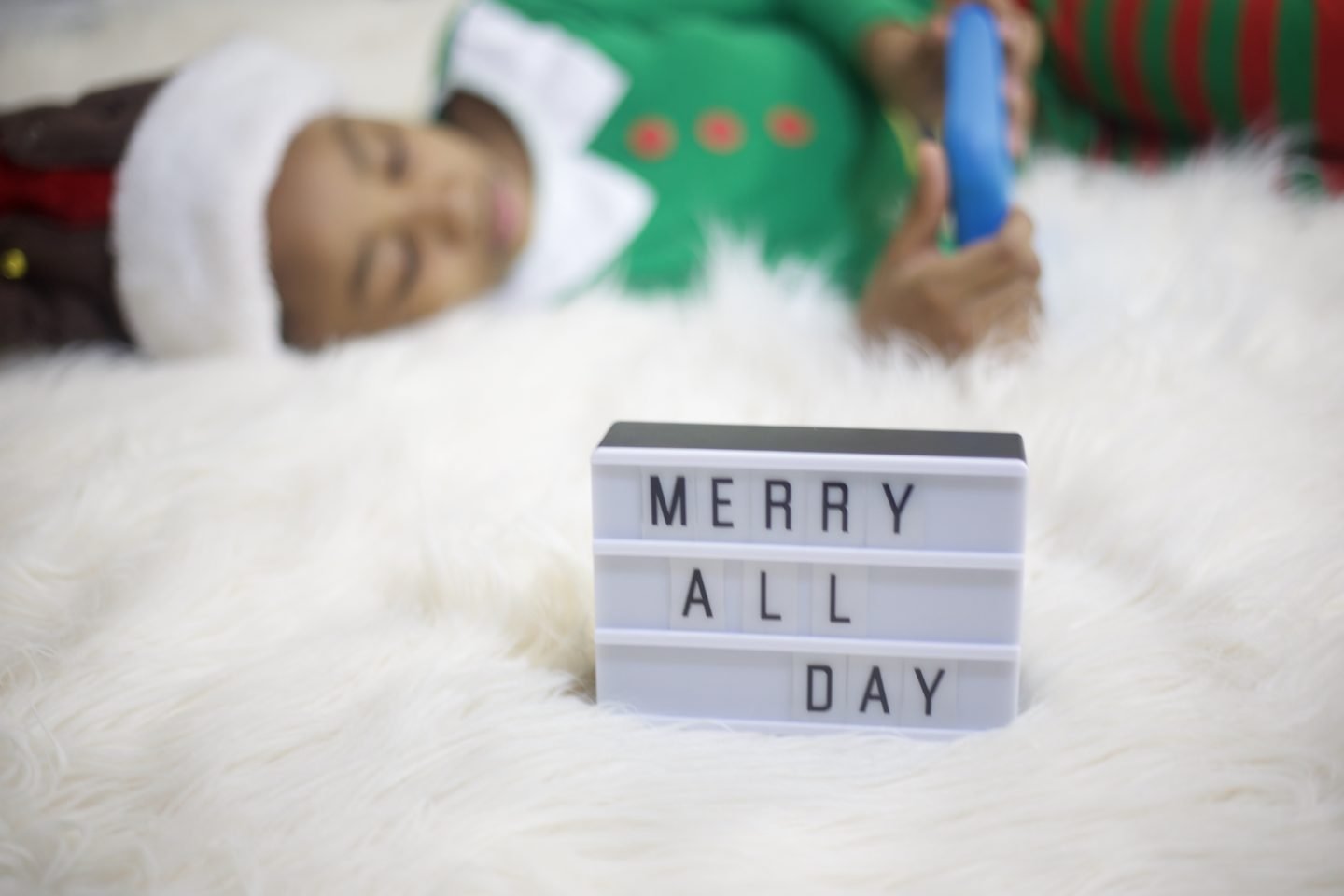 Thank you, Amazon for sponsoring this post! All opinions shared are my own. 
It's no secret on this blog that I am a HUGE fan of the Amazon Fire Kids Edition Tablets! I've shared my love for the Amazon Freetime Unlimited parent dashboard, great age-appropriate curated content for kids, Learn First, Bedtime, Discussion Cards among other features so I'm excited to share that it's even better now. Yep, with the new software update that rolled out in November, we can now download videos for our kids to watch while they're offline, a total game changer. That means our little ones are going to be merry all day, every day this holiday season. I don't know about y'all but I really enjoy spending quality time with my extended family members during the holidays and this year is extra special because I get to introduce them to the new baby. I can't allow my older kids to disturb that precious bonding time by begging to leave because they're supposedly bored. Now that they can download and watch videos offline on Amazon FreeTime that's not going to be a problem. My daughter even took a head start and downloaded some of her favorite videos to her Fire HD 8 Kids Edition tablet already.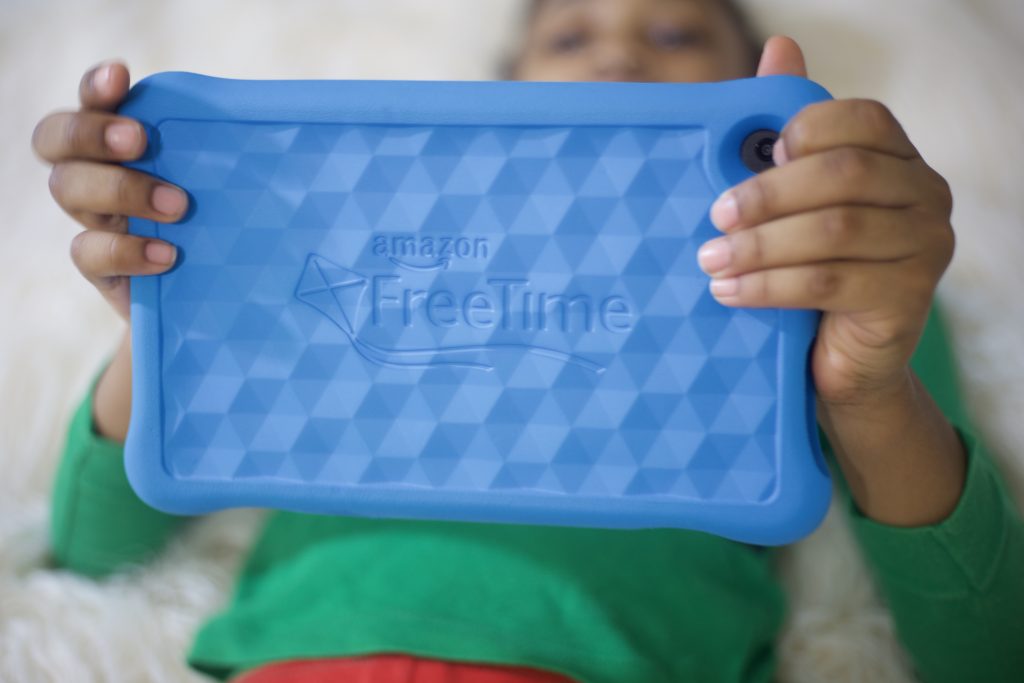 If you're planning to travel or you're spending time with family like me, I wanted to share how to download videos on the Amazon Freetime as well as 10 videos that were recently added for the holidays.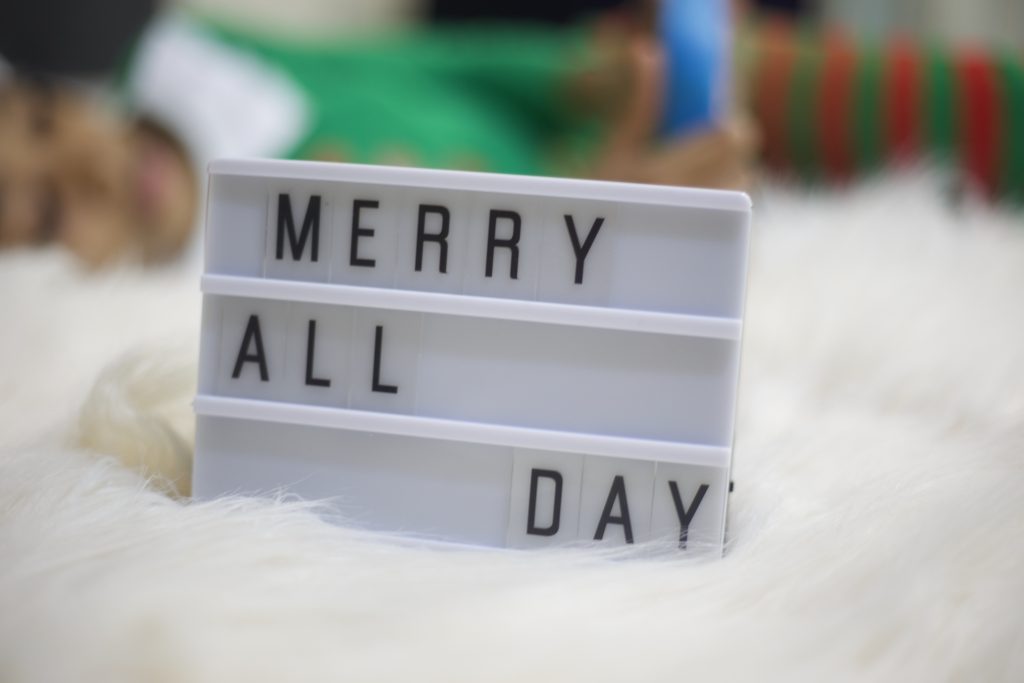 Here's how to download FreeTime offline videos:
It's really simple and fast to download the videos! Just long-press the video tile and voila!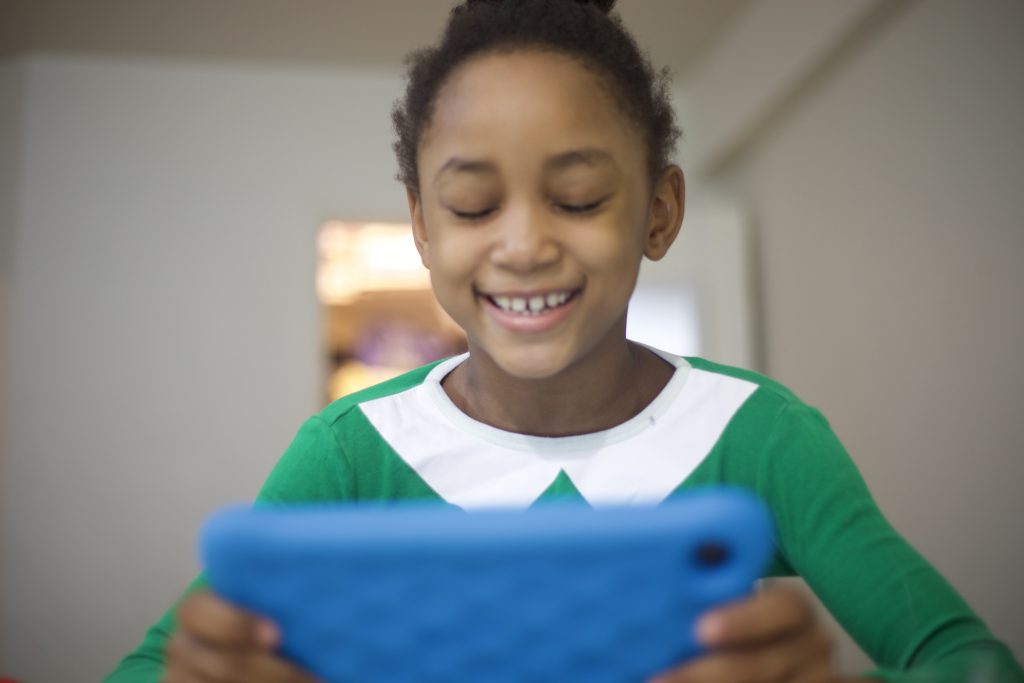 Amazon Freetime videos to download that would keep your kids merry all day:
Kitten TV
Charlie Brown: Mayflower Voyagers
If You Give A Mouse A Cookie, Season
Wishenpoof!, Season 2 (includes special "A Wish World Christmas" double episode)
Sigmund and the Sea Monsters, Season 1
The Stinky & Dirty Show, Season 2 (includes special holiday episode)
Bubble Guppies, Season 2
Click Clack Moo: Christmas at the Farm (coming soon—Nov. 28)
WellieWishers, Season 1
Bubble Guppies, Season 2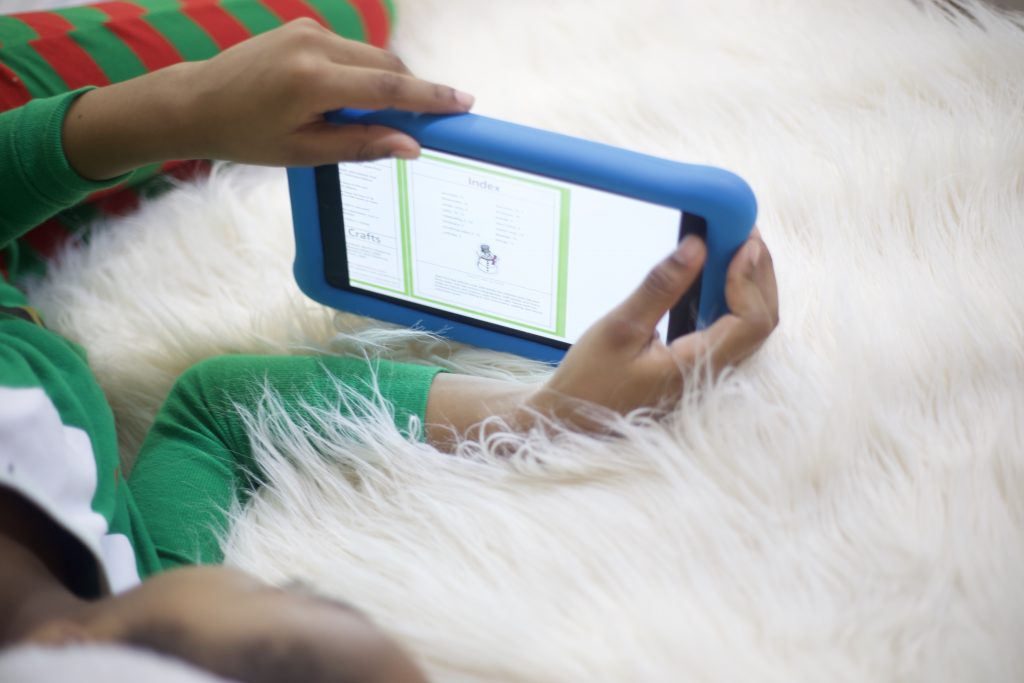 If you're planning to gift these tablets for the holidays, they're currently on sale. You can choose between the Fire HD 8 Kids Edition tablet or the Fire 7 Kids Edition tablet that my son is pictured using below (it's a tad bit smaller). Both tablets come with a two-year worry-free guarantee and a kid-proof case that we all know is necessary. They also come with a one-year subscription to Amazon FreeTime Unlimited.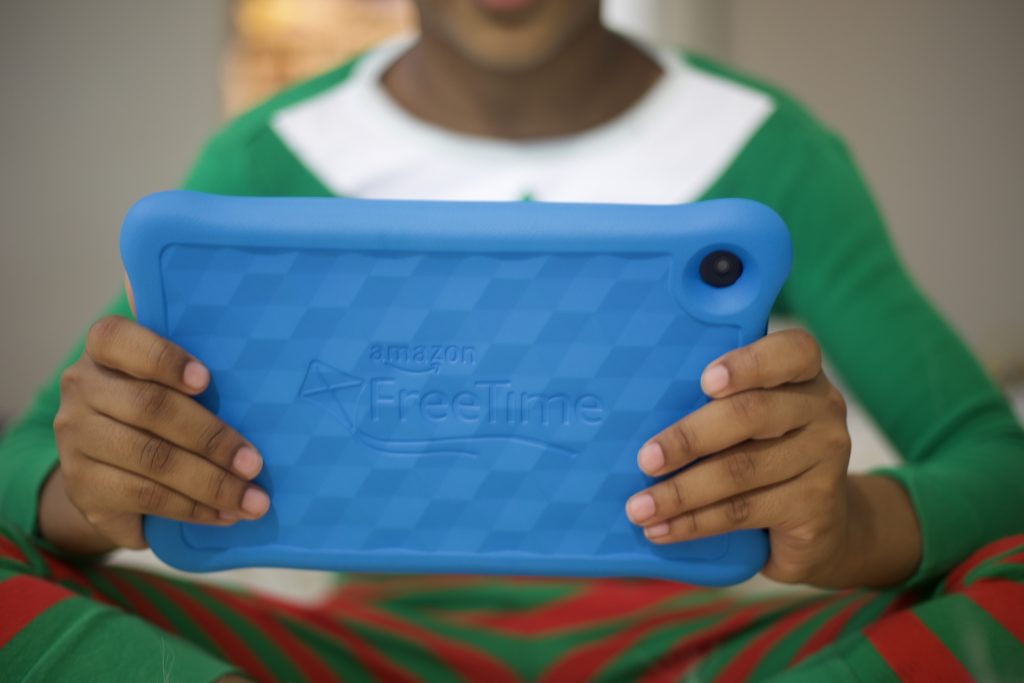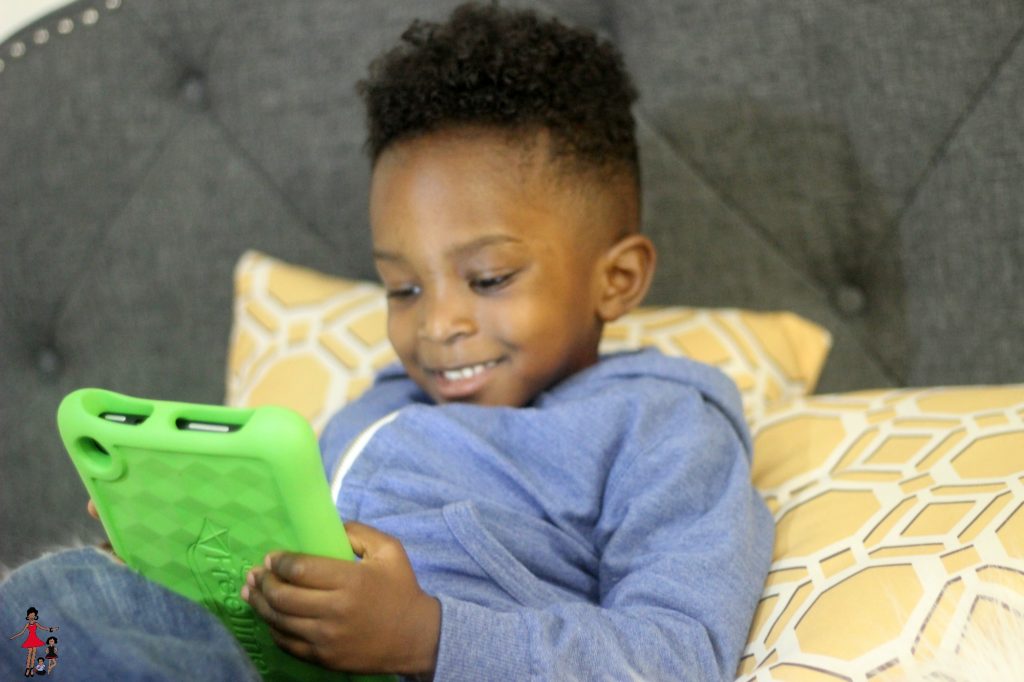 If you get one of these tablets for your kids be sure to set it and download the videos before wrapping as a gift if you want them to take advantage of the new download feature for travel or visiting family and friends.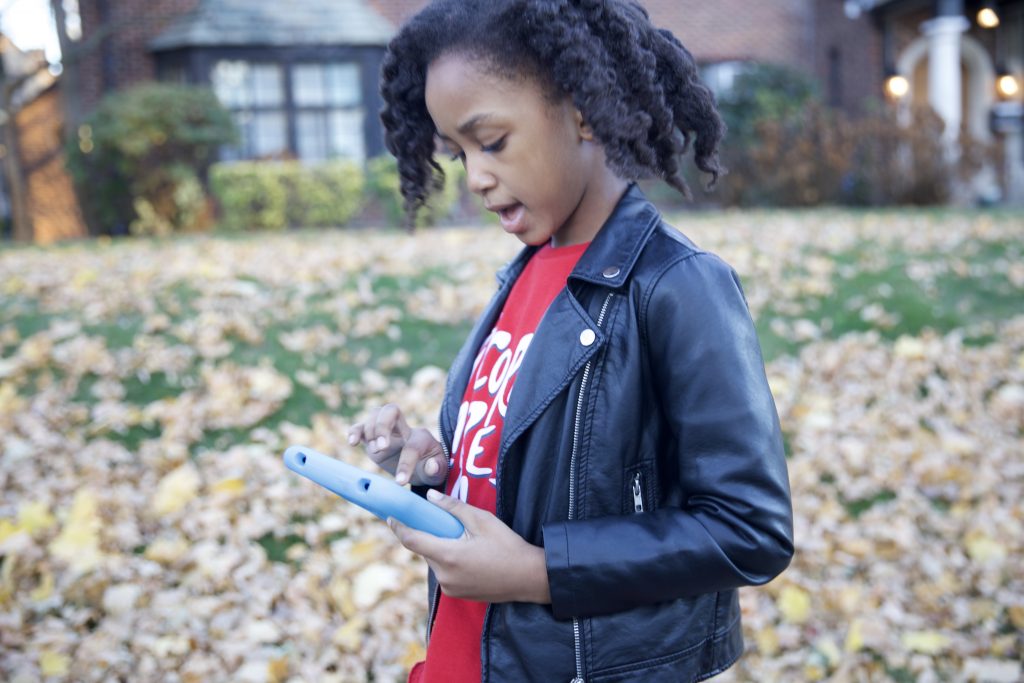 Are the Amazon Fire Kids Edition tablets on your holiday shopping list for your kids?