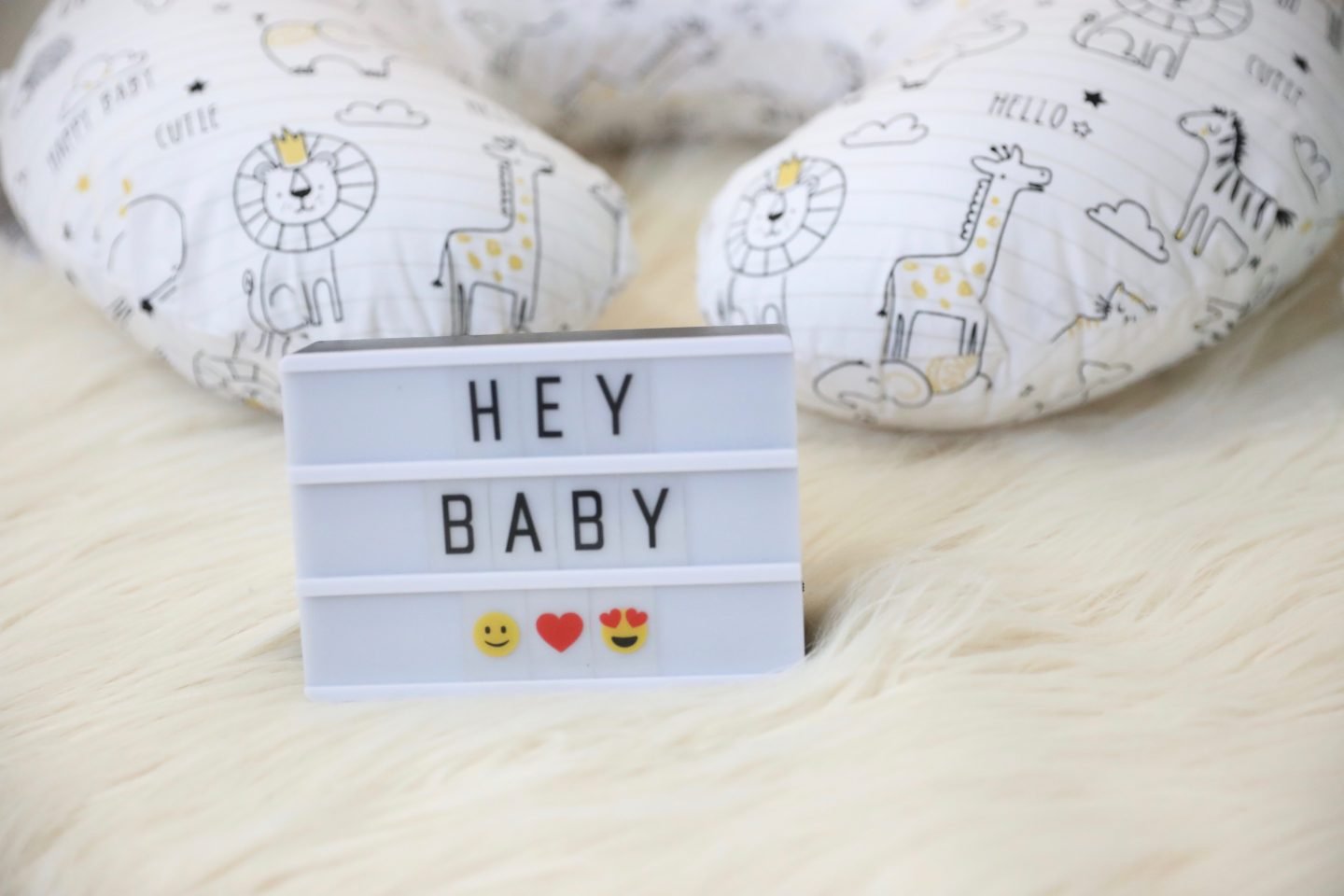 This post is in partnership with buybuy BABY, a brand I love. All opinions here are my own.
I remember when I was pregnant with my first child in 2010. I would spend hours on the couch watching Baby Story (is that show still on?). I would laugh and cry with the moms on the screen and try my best to identify every product they used when caring for their newborn. When I wasn't doing that I was sitting at my computer reading every product review I could find online. I can laugh at myself now but I was going so hard because I really wanted to win at this mom business on the first day, week, month *insert eye roll* Guess what happened? I bought too many things and even worst I bought the wrong things. It was an expensive learning lesson for me so by the time my son came along almost 3 years later I was on point buying exactly what I needed for him and nothing else. Well, I've officially started nesting for our second baby girl and that means lots of trips to buybuy Baby. Those of you who follow my Instagram stories know all about that. There are certain things I know as a veteran mom that I need before the baby's arrival and I wanted to share 10 newborn essentials :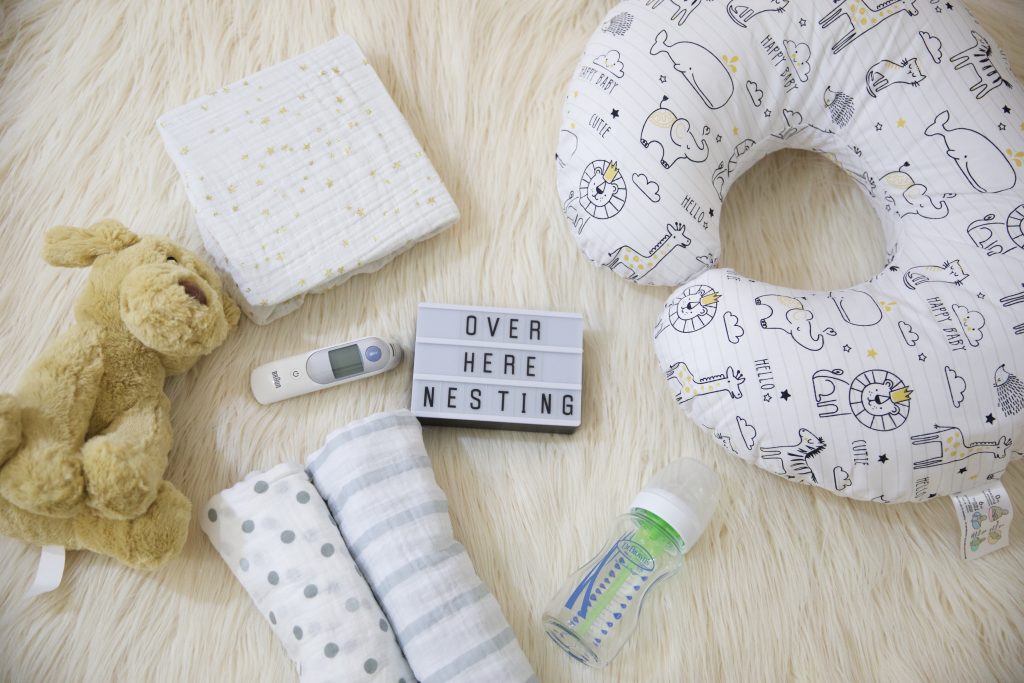 When I was pregnant with my first child, I didn't get the fuss with the Boppy support pillow but I got it anyway. I started using it when I got home from the hospital and I didn't put it down for over a year. I love multifunctional products and I've used it for nursing, tummy time, sitting up, playing and just about everything. After coming home with an arm that hurt really bad from holding an 8 pound newborn for the 48 hours we stayed at the hospital after my daughter's birth I was sure to pack my Boppy support pillow for my second child's delivery and I started using it at birth and I plan to take it to the hospital with me again. I would recommend that you wash the Boppy cover regularly with the same soap that you use for your baby's clothes. buybuy Baby had so many different cover options but I decided to go with this black, white and yellow one as it's so modern, chic and Instagramable.
2. Crib/Bassinet/Sleeper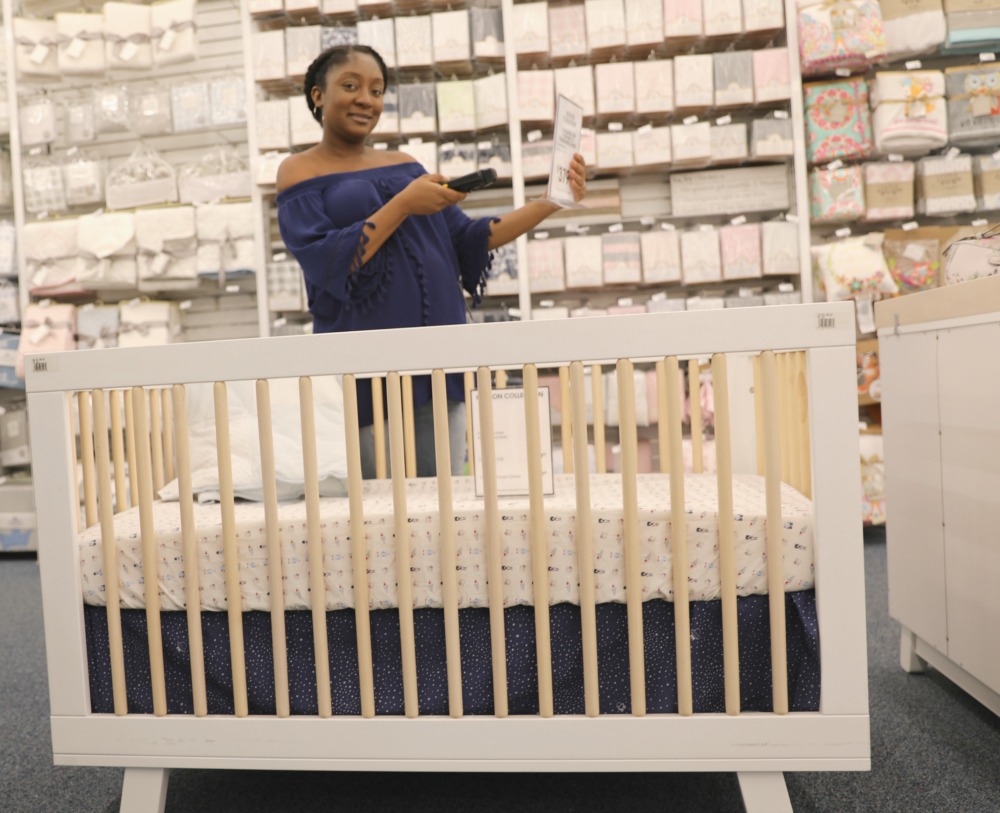 Put some thought into where your newborn will sleep when you get home from the hospital. If you're anything like me, you're probably nagging your partner to set up the crib ASAP. My husband and I are yet to decide on a crib for this third baby although we're mostly leaning towards the modern crib from buybuy Baby that most of you liked when I shared on Instagram. If you don't want to use a crib for your newborn you can go for a  bassinet, cradle or rocker as an alternative. I also plan to get the Fisher Price Rock N Play which I used for both of my children as newborns and they slept really well in it. It's upgraded now with WiFi and self-rocking capabilities.  This adorable one is exclusively sold at buybuy Baby.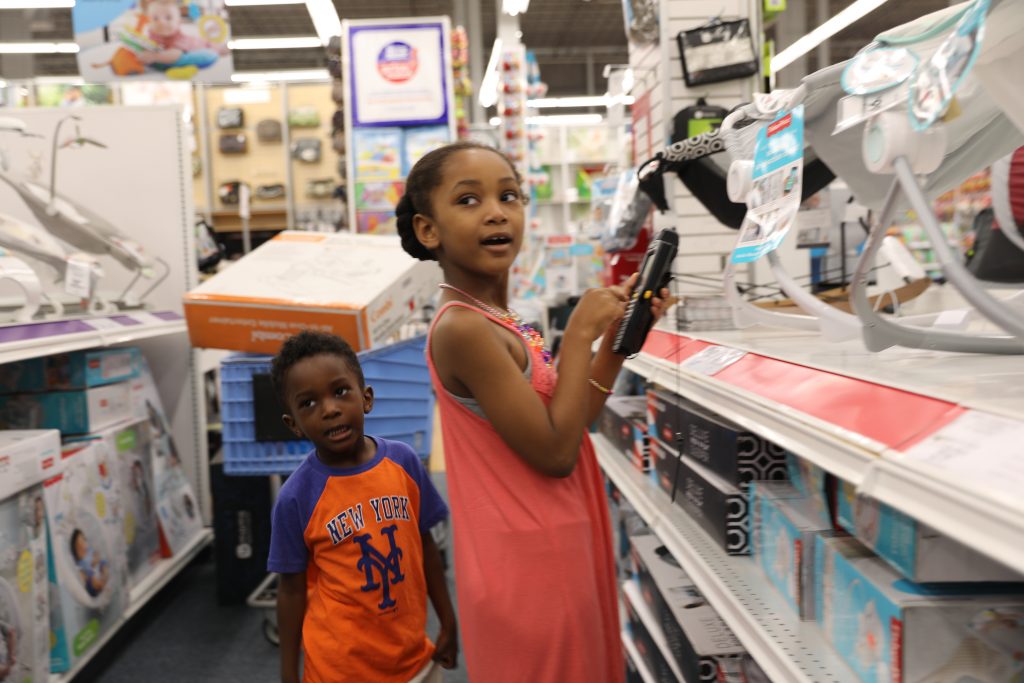 3. Baby Bottles/Breastfeeding Supplies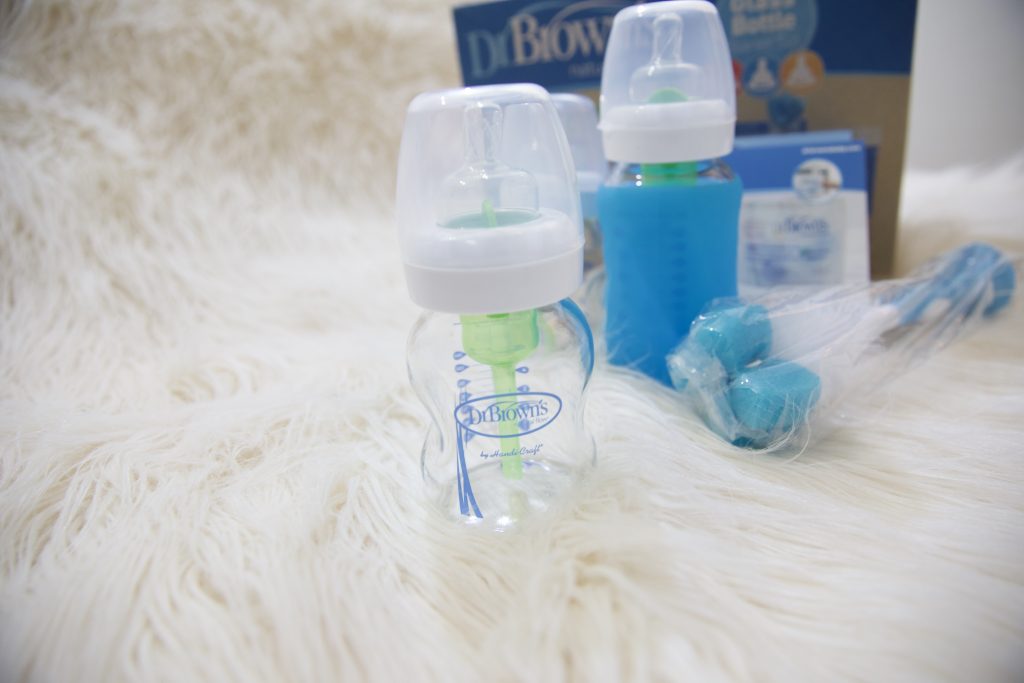 You're going to need essentials to feed your newborn whether you plan to breastfeed or bottlefeed. I've tried many different types of bottles over the years but Dr. Brown glass bottles are my favorite. I got the starter set as it includes everything we're going to need from bottles, extra nipples, cleaning brushes, sterilizer bags, wipes and more.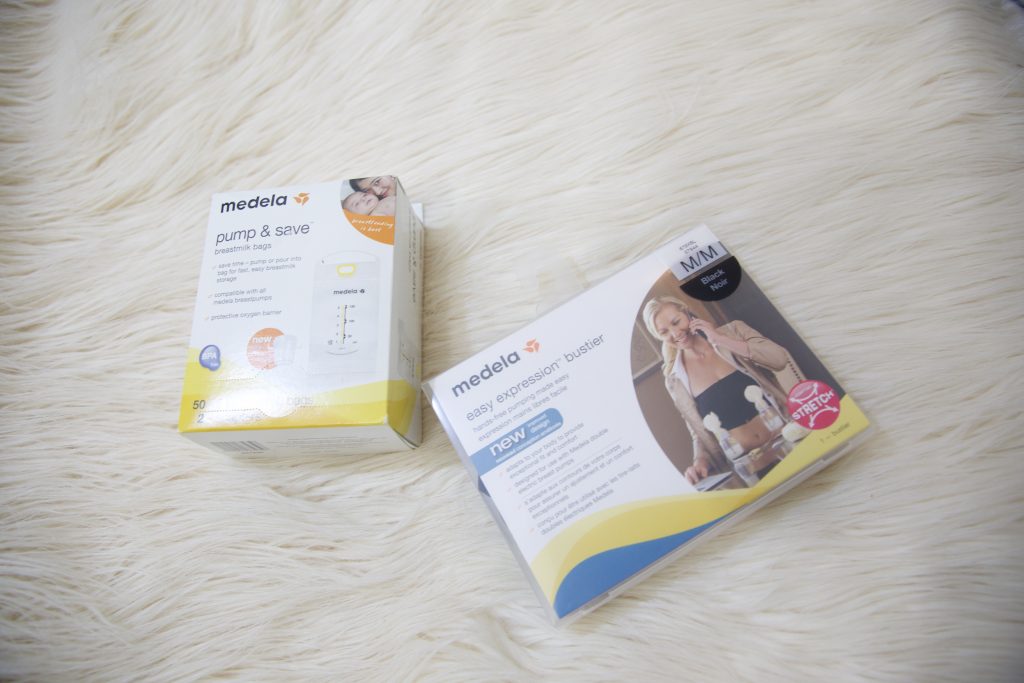 If you're breastfeeding you will also need a pump, I would recommend a Medela electric pump. I used the Medela Pump in Style  Advanced with my first two children and I plan to get another one. You will also need Pump and Save bags to store breast milk. These are really handy and are adaptable to the Medela pumps. One of the things that I learned about pumping is that you cannot do anything else. Since I have two other kids I would still need to tend to, this time around I also got the Medela Bustier so I can pump handsfree.
4. Grooming Kit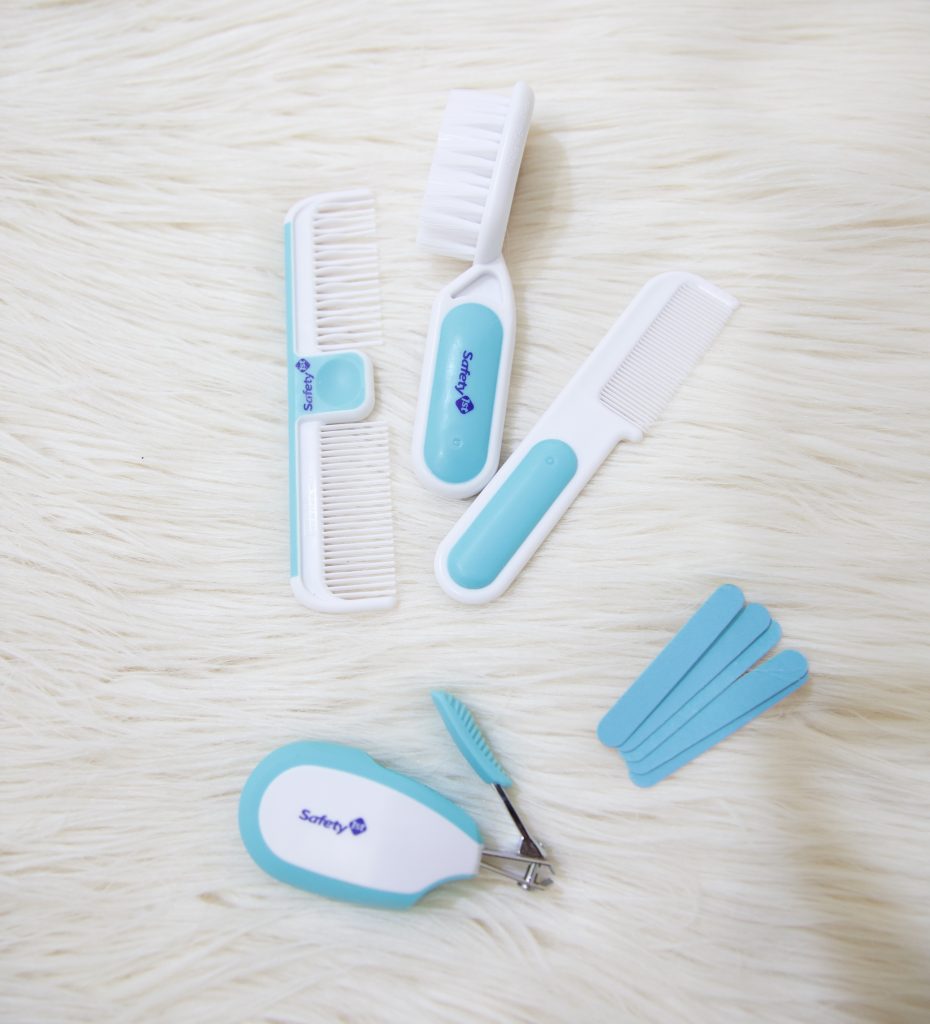 When my daughter was born, I was surprised by how long her nails were. The nurse told me they weren't allowed to cut it but she could show me how to do so. I did a great job at the hospital and then when I got home, I cut a tiny bit of her skin and we both cried about it. Since then, I've been really conscious about the nail clipper I use for babies and I'm very careful and do it only in very well lit areas.  I love having a good grooming kit to keep baby's manicure up. It's important that you find a grooming kit with a nail clipper, baby emery boards, brush and comb etc.  
5. Thermometer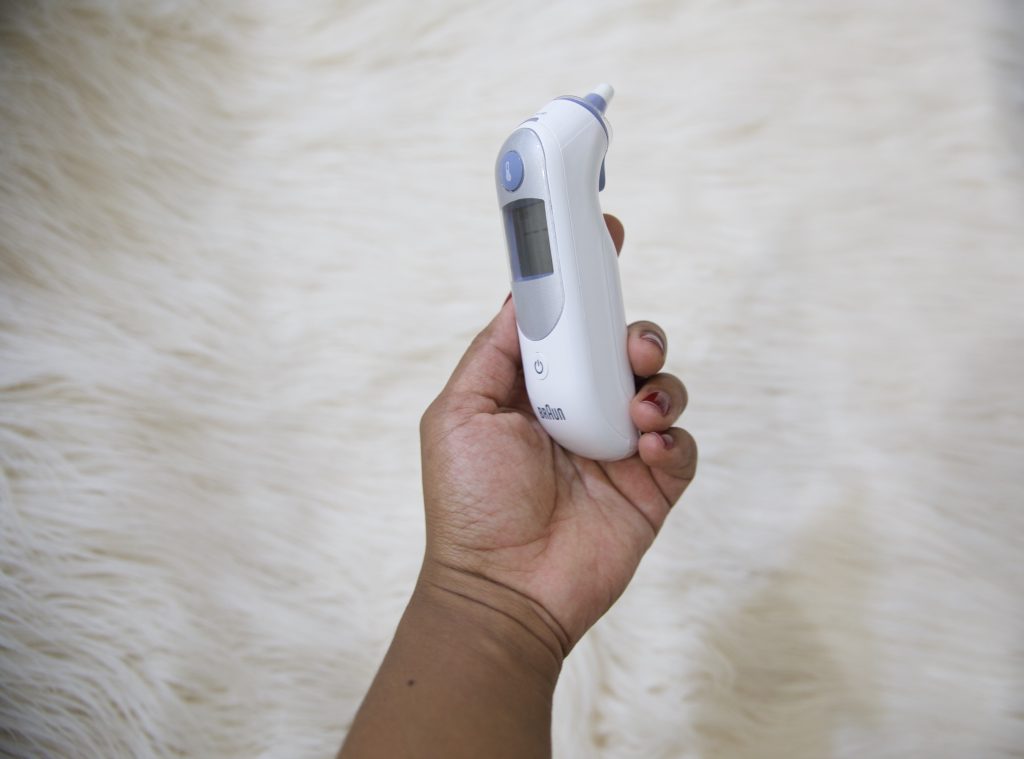 Trust me, I don't want my baby to get sick EVER but if it does happen it's important to be really prepared. I've called the pediatrican so many times over the past few years and I can tell you that the first thing you're going to be asked is "Whats your baby's temperature?" and it's important that you have a thermometer on hand that is as accurate as possible. We've had a few over the years, the very first one we had was horrible and others just died after a while. One of the expert associates at buybuy Baby recommended The Braun® ThermoScan® Electronic Ear Thermometer as one that gives the most accurate readings.
6. Swaddle Blankets
If you're a first-time mom, you're going to need to learn how to swaddle your baby. Trust me, it looks super easy but after your nurse shows you the 10th time, she's going to lose her patience with you (I've been there). Sharpen your skills by watching YouTube videos and practicing before the baby arrives. Besides learning how to do it correctly having the right swaddle blankets make all the difference. For our new baby, we went with the Aden and Anais muslin swaddle blankets. They're lightweight, feels amazing against the skin and I love how they make babies look like a beautiful burrito.
7. Bathtub
You're definitely going to need a bathtub to bathe your baby comfortably. I purchased the same bathtub for both of my kids because it fits well in our New York City apartment sink and could be stored easily. Well, now it seems to be off the market but one of the buybuy Baby associates recommended the Fisher-Price's Soothing River Luxury Calming Vibrations Tub as an alternative.
8. Diapers and Wipes 
Decide if you're going to use disposable or cloth diapers and once you've made that decision try to do your research and decide on at least two brands that you want to try when your baby arrives. I would recommend determining which brand works better for you and your family through trial and error. I personally love Pampers Swaddlers for newborns. I've tried different brands but always return to them because of their absorbency and how dry my babies skin remains. They don't survive the worst blowouts though if you find such a diaper let me know.
9. Baby Carrier or Stroller
Since this is my third baby, I think I will be wearing this baby more than the previous two to hold my two their hands. I'm still undecided about the stroller (we had a Bugaboo for the first two kids) but we already have the Ergo Omni 360 baby Carrier which I am really excited about since we can use it from the time she gets here.
10. Car Seat
Last but certainly not least you will need a car seat, we've purchased all of our kid's car seats at buybuy Baby including the ones they currently use because we got so much great information on properly installing them and picking out the best for our lifestyle.
I always feel ready to have my babies when I have al 10 things on this list. Babies are small but they definitely need lots of things.
Did you use any of these products with your newborn?