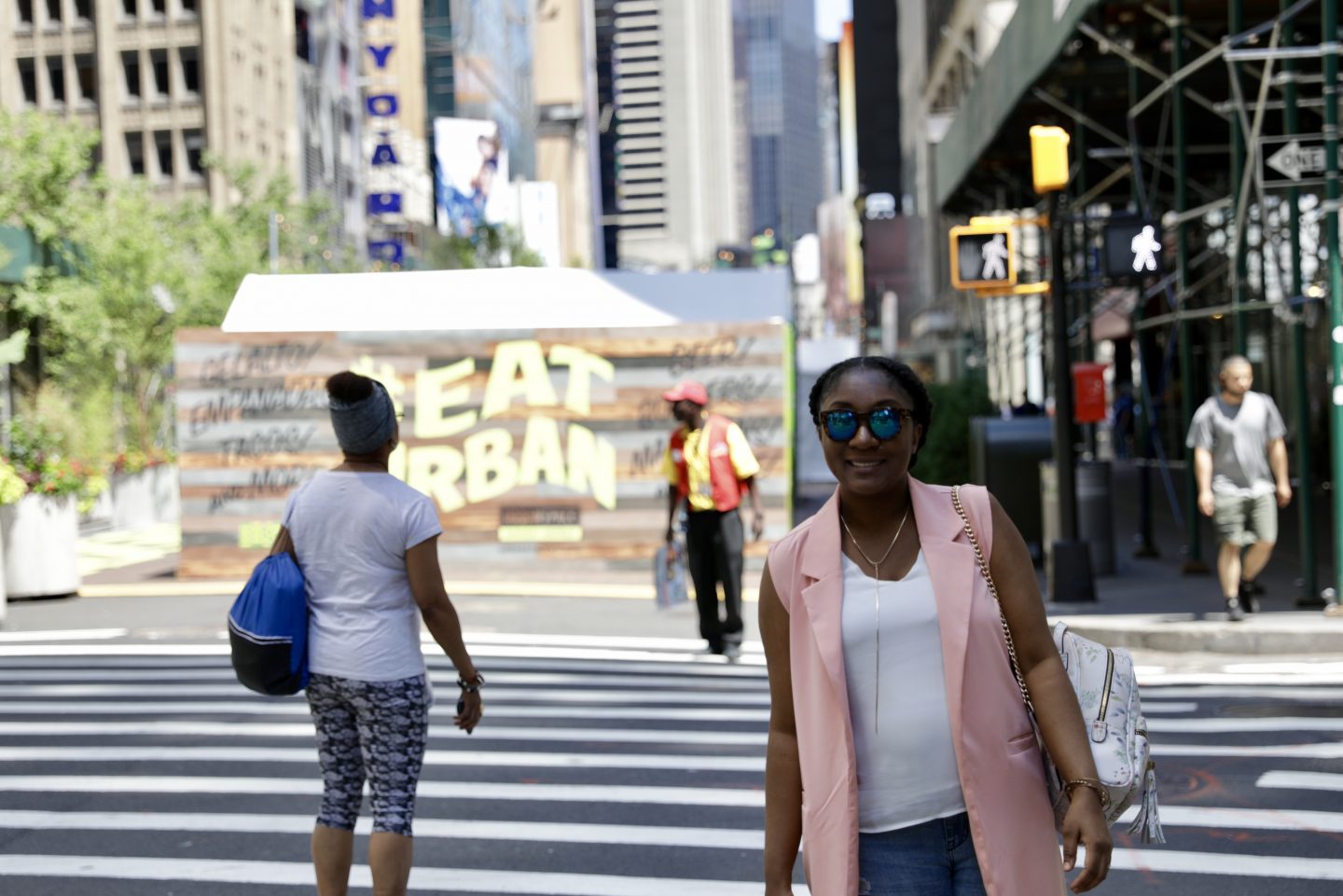 This is a sponsored post. As usual, all opinions expressed are my own. 
As some of you may know one of my hobbies is fashion illustrating and I love living in a city where I can easily find inspiration. As a mom of two, soon to be three sometimes I like to just slip off without the kids and soak in New York City and everything it has to offer. The Garment District is one of my favorite places for this for many reasons. I worked in the area for a few years while gave me the opportunity to get to know the area really well. I love seeing all of the new fabric in the store windows and the custom pieces made with them, I like to take photos of the windows and later use them as inspiration for my drawings. But there is so much more to the garment district than fabric stores and inspiration for creatives. I've watched as this area has evolved over the past few years and I love that it's attracted some new really trendy businesses while keeping its character. If you're ever in the area and want to explore, here are some of my favorite things to do in NYC Garment District:
Grab Coffee at Madman Espresso
Friendly baristas, check. Amazing lattes, double check. Cozy. Triple check. I really enjoy grabbing coffee at Madman Espresso on 36th Street. It's just a few blocks away from Penn Station where I get off the LIRR train so it's the first place I head to when I get into the city.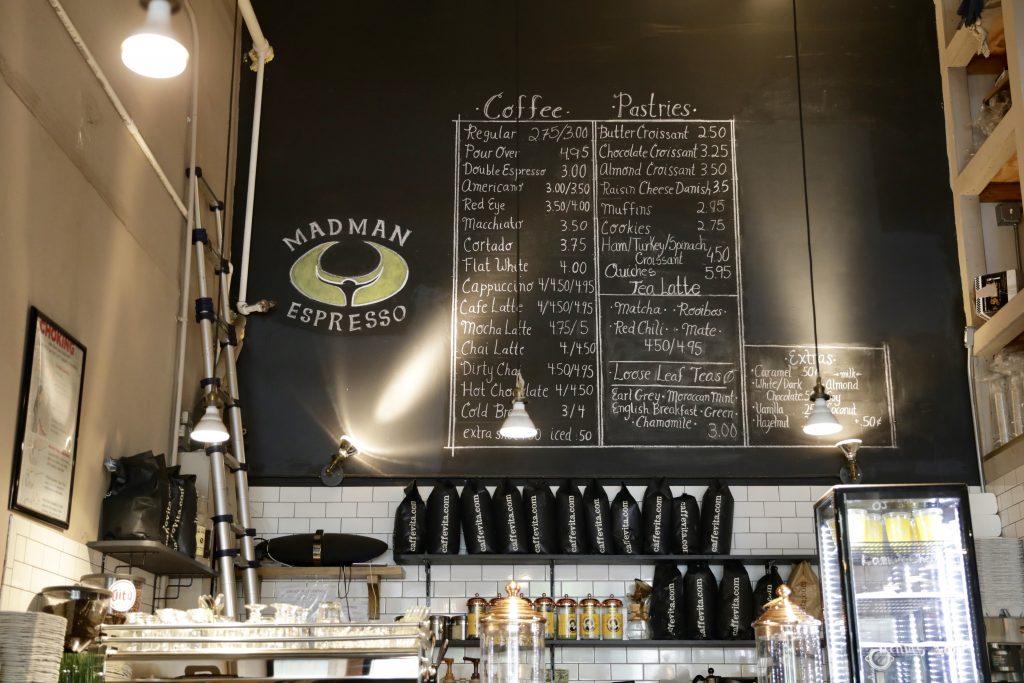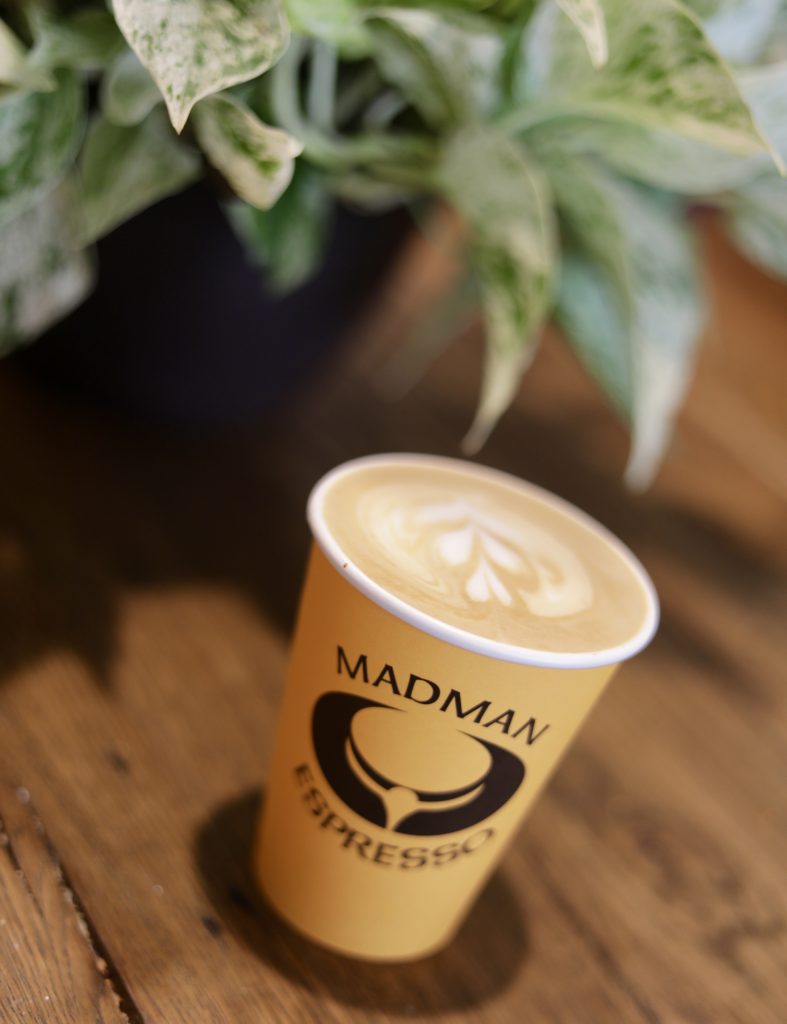 Lunch at Lazzara's Pizza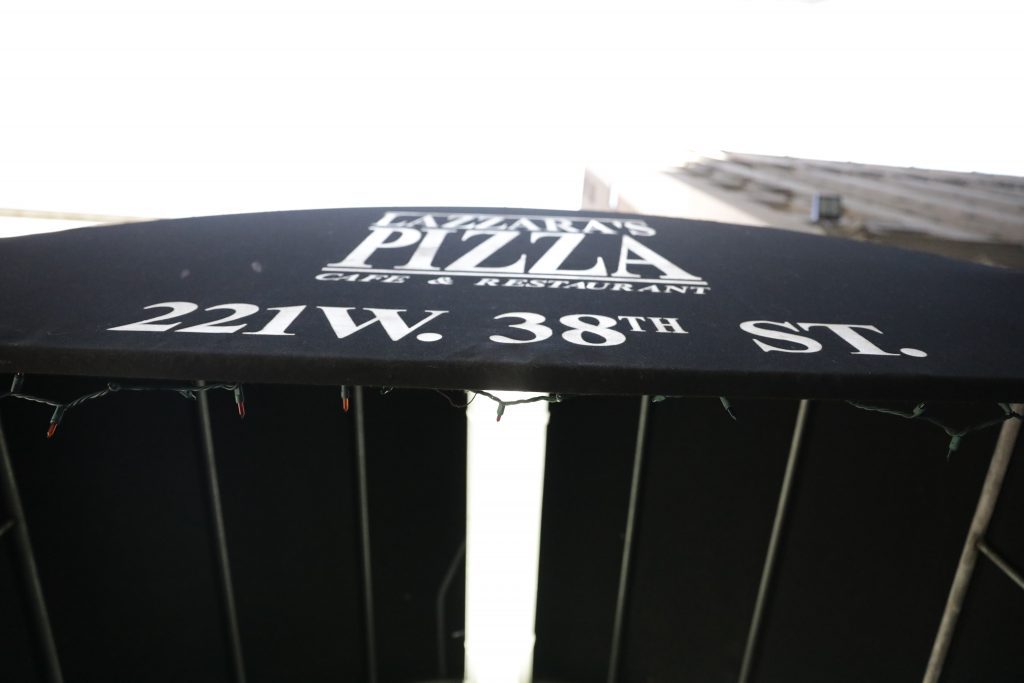 If I am in the area for lunch, I like to go to Lazzara's Pizza. Lazzara's is an Italian Resturant on W38th Street, you would miss it if you're not paying close attention because it's on the second floor but once you make your way up you'll be greeted by the sweet aroma of Italian herbs.
Shop at the pop-up shops
The garment district is also great for shopping, there are tons of showrooms located in the area. Over the years, I've taken advantage of some really impressive pop-up shops. It's a great way to get introduced to really fantastic brands that you may never know about like the Quero Shoes pop-up store currently at the Refinery Hotel. They're a brand from Spain that makes leather shoes that you can to fully customize.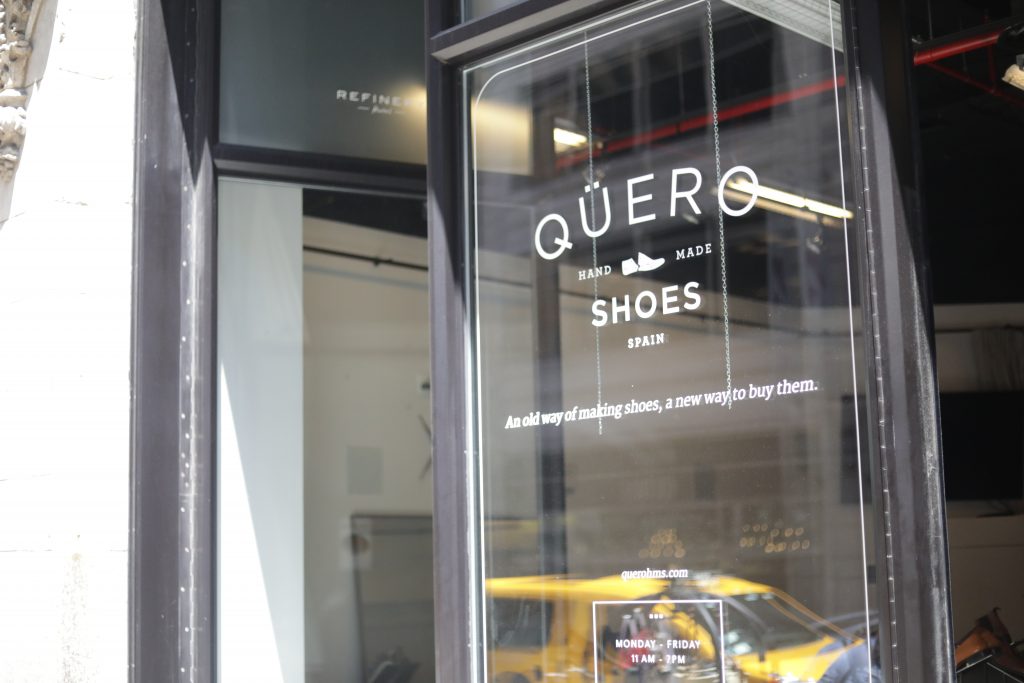 Relax in the urban gardens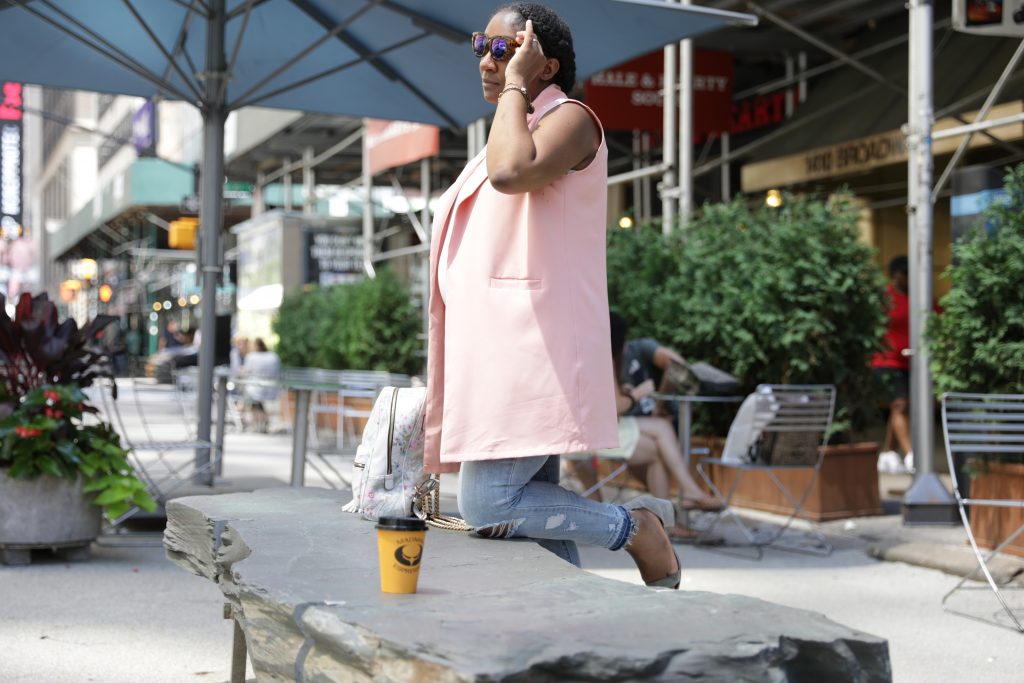 The urban garden is a wonderful addition to the area in my opinion, and I love that you can always find a space to peacefully relax and take in the classical NYC architecture in the Garment District. You can also take advantage of the UrbanSpace street market during the summer to nibble on just about anything you're craving.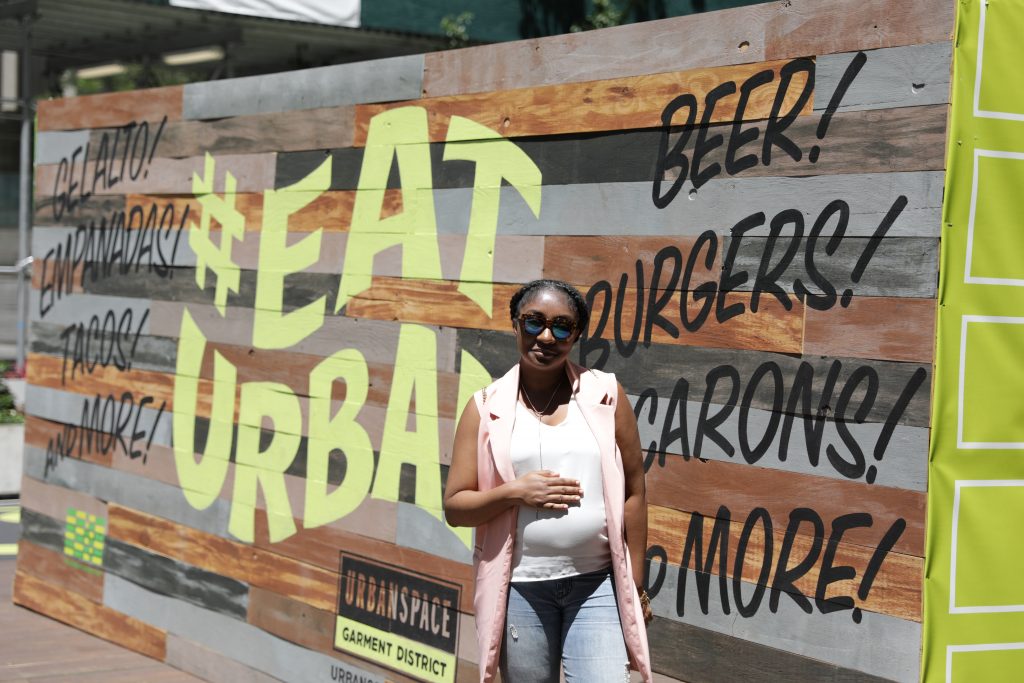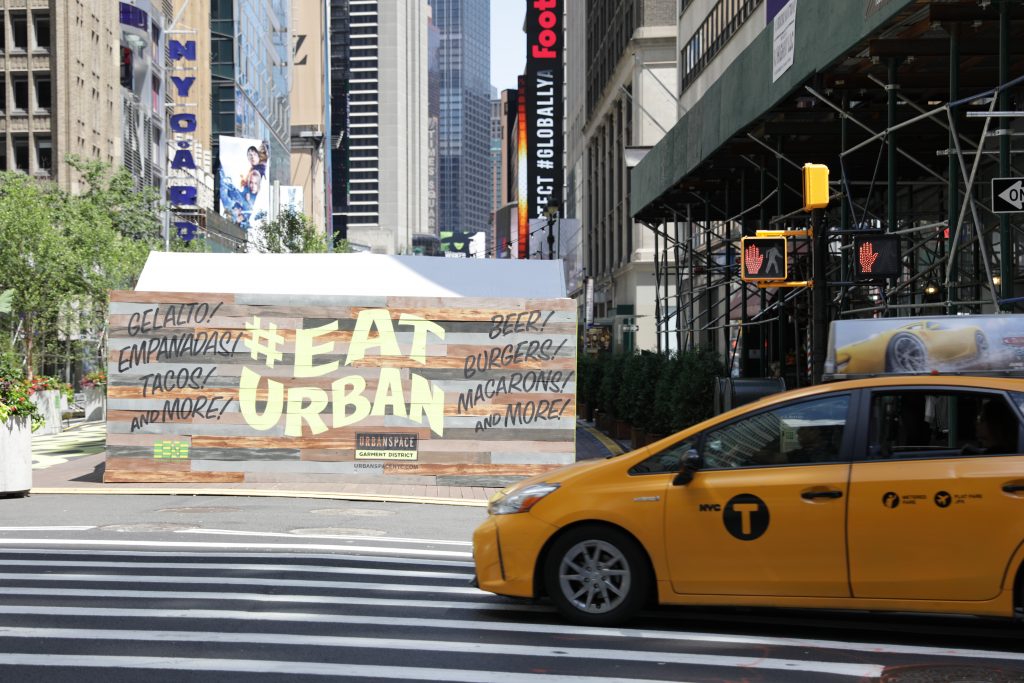 Dinner at District Tap House
After a long day of exploring the Garment District, you can end the evening off with laughter and yummy quesadillas at the District Tap House, my husband loves their wings.
These are some of my favorite things to do in NYC Garment District. If you're a fan of the area let me know your favorites in the comment section below!