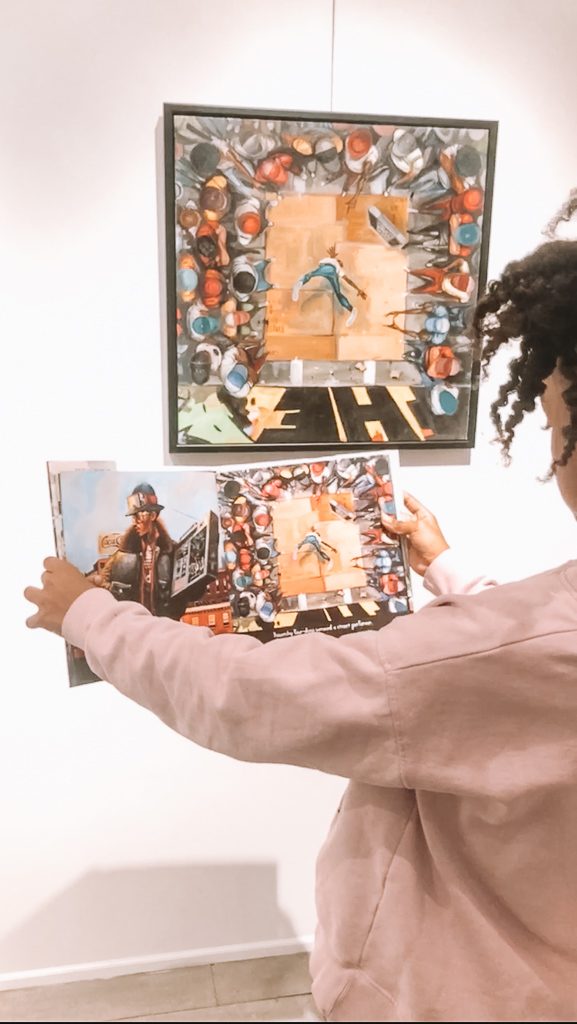 The Roots of Rap children's book review post includes affiliate links.
In the last year or so my kids interest in rap and hip-hop grew! They went from requesting Kidz Bop to knowing who Drake is. While I'm more of a 90's reggae type girl and their dad is a big Nas and Notorious BIG fan they started to have their own modern preferences. It's part of the culture, it's all around them, their friends are talking about it. That said, it's important to me that they understand the history of rap and the significant impact it has had on fashion, art, and the overall culture over the last 40+ years. So you can imagine that I found the January release of The Roots of Rap: 16 Bars and 4 Pillars of Hip-Hop by Carole Boston Weatherford timely. The book's publisher, Little Bee Books was nice enough to send us a copy earlier this week and invited us to attend the book launch party at the Richard Beaver Art Gallery in Brooklyn.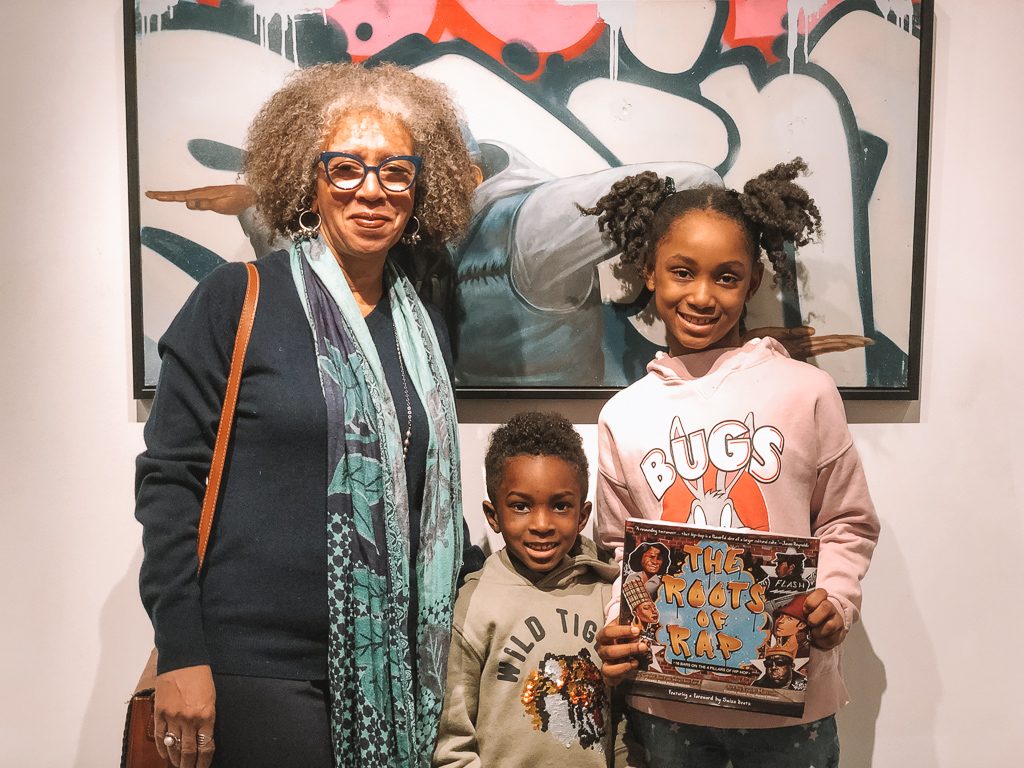 The kids are always happy to meet authors, I think they like to put a face next to the name on the book and Carole Boston Weatherford was sweet and chatted with them about school and her grandchild who is just a few months older than my baby. She was kind enough to sign their book and pose for photos with them. If you're not familiar with her work, she's written a few other children's books including Be a King: Dr. Martin Luther King Jr.'s Dream and Freedom in Congo Square which told the story of a how slaves made music and congregated together in New Orleans on Sundays (their day off).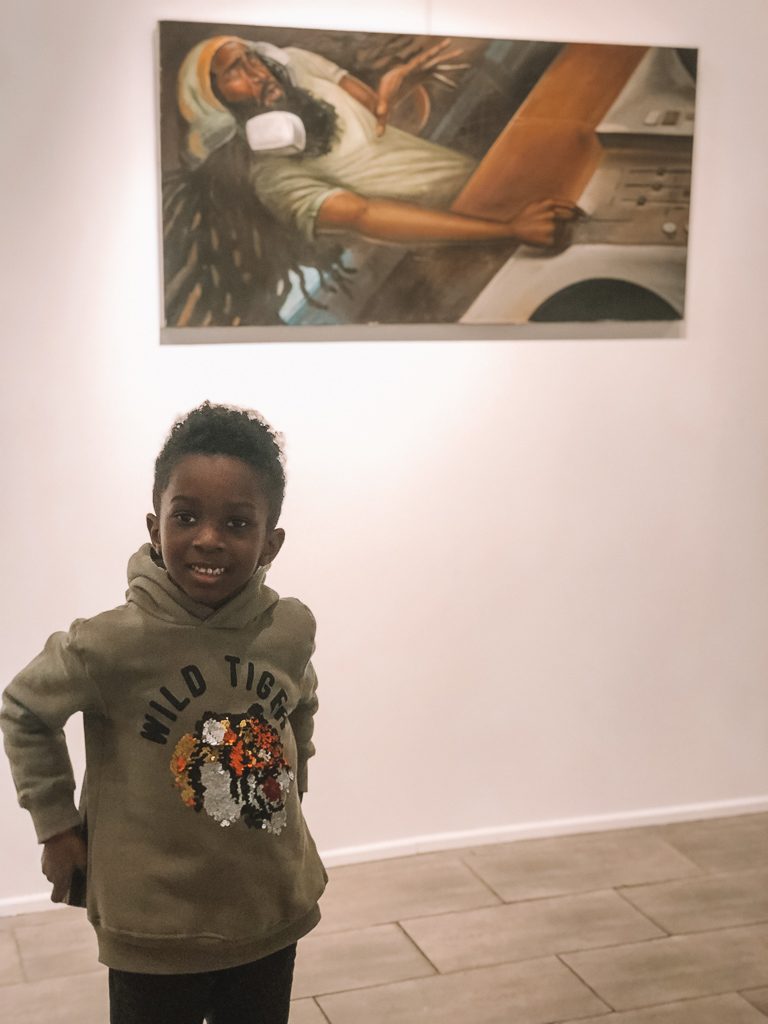 The artwork in The Roots of Rap is truly breathtaking, I'm a big fan of artist Frank Morrison work, just last month I shared Let's Get The Rhythm, which is Frank Morrison's books in collaboration with his wife Connie Schofield-Morrison. My son is standing next to his favorite in the photo below, I loved that it shows the influence of reggae in the hip-hop culture (I believe it's vice versa). My daughter was a bit disappointed the beautiful in the book, Queen Latifah wasn't in the exhibit, actually, she was a bit sad that not much of the ones that featured girls appeared in the exhibit.  That said though, this was a new experience for them, seeing the large scale work at the exhibit and they found it inspiring.
The Roots of Rap foreword is written by rapper/producer Swizz Beatz and I found the book really informative for the next generation and beautifully told so they can learn how hip-hop started. Since hip-hop is such a big part of our contemporary culture I believe this book is a must-have book for every family's library regardless of your background.
Are your kids' fans of rap and hip-hop?