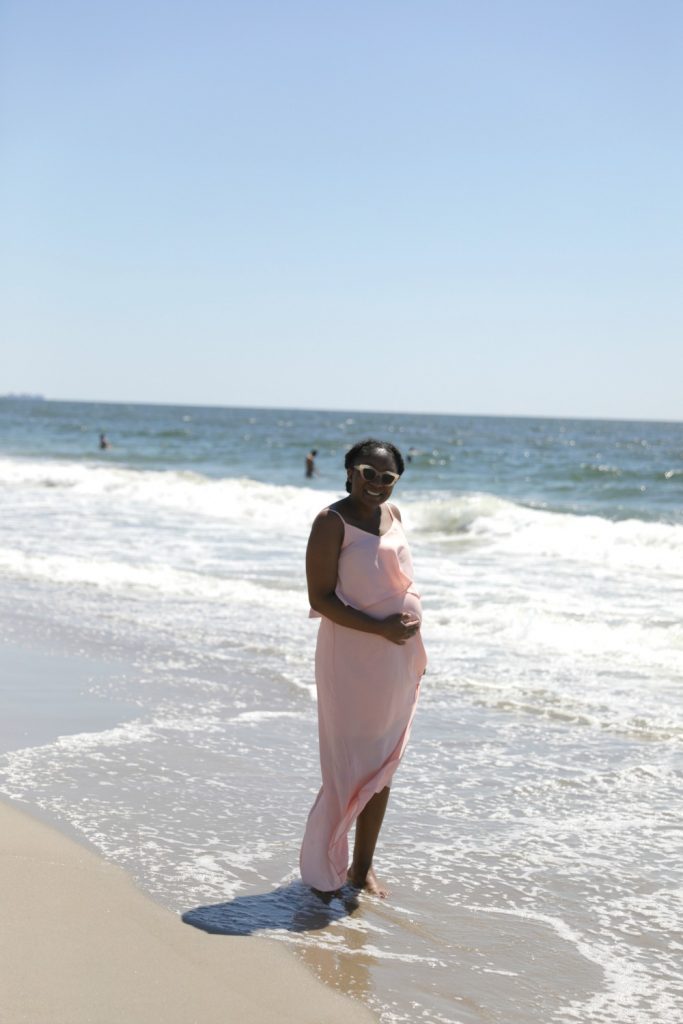 So remember earlier this week, I mentioned that we took a short fun trip to the beach? Well, in the rush I tossed on this gorgeous PinkBlush Maternity dress that was sent to me.  I didn't think much about it just that it was a lovely dress for a lovely day and I wanted to wear something that was lightweight and airy. It wasn't a particularly hot day, the temperate was comfortable and a long dress just seemed like the perfect option instead of my usual shorts. Well, it turned out to be the perfect maternity beach dress.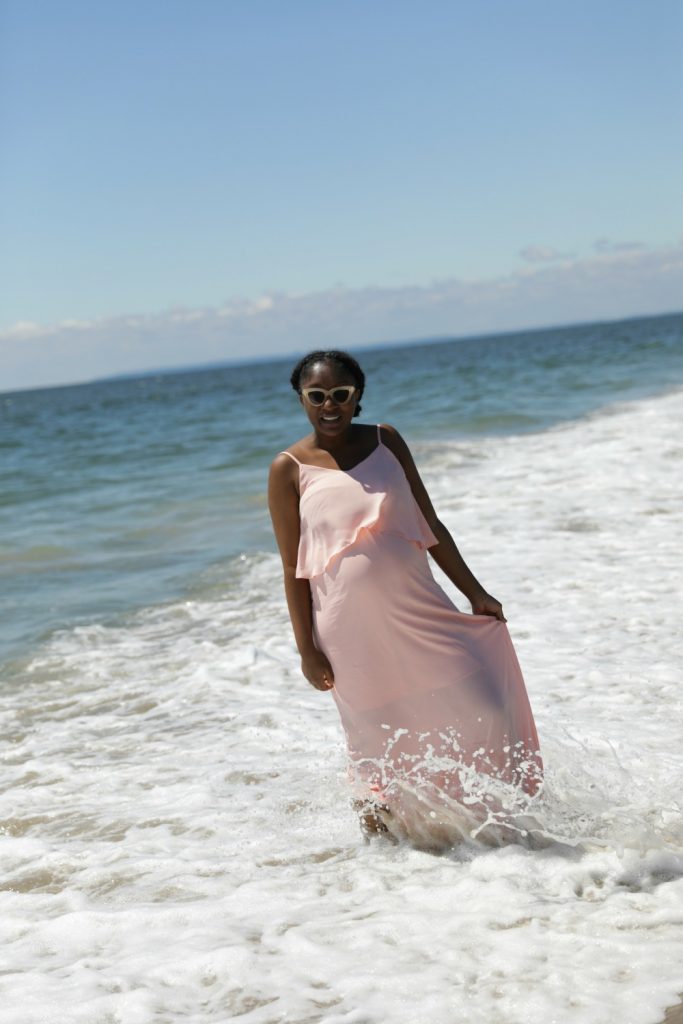 Firstly, I was a little bit apprehensive about the color of this dress against my complexion but I absolutely loved it on and I think it really stands out nicely against my rich dark skin and the backdrop of the Atlantic Ocean waves.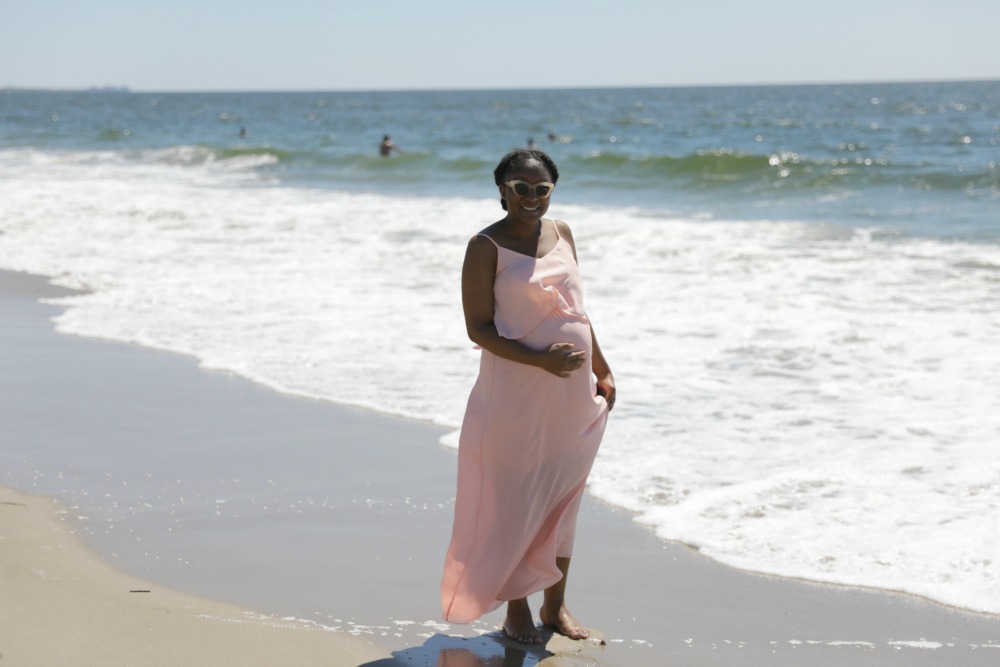 I think the overlay style is very flattering and accentuates my baby bump in a really cute way while falling nicely against the curves of my body.  You can also make it more comfortable and by adjusting the shoulder straps (bra style) which are always welcomed when you're pregnant. It's a dress that I know would transition while from maternity to nursing because of the feminine silhouette. We have only a few beach days left here in  New York City and I am excited to get back to the beach again and maybe style it differently with wild beach hair or a pretty hat. Of course, I think this dress is fabulous for beyond the beach it would even be gorgeous for a baby shower dress. It works dressed up or down and I think it would be just amazing with some pretty delicate gold jewelry pieces. Besides this blush color, I also found this dress in a beautiful punchy pink color on the PinkBlush Maternity online store.