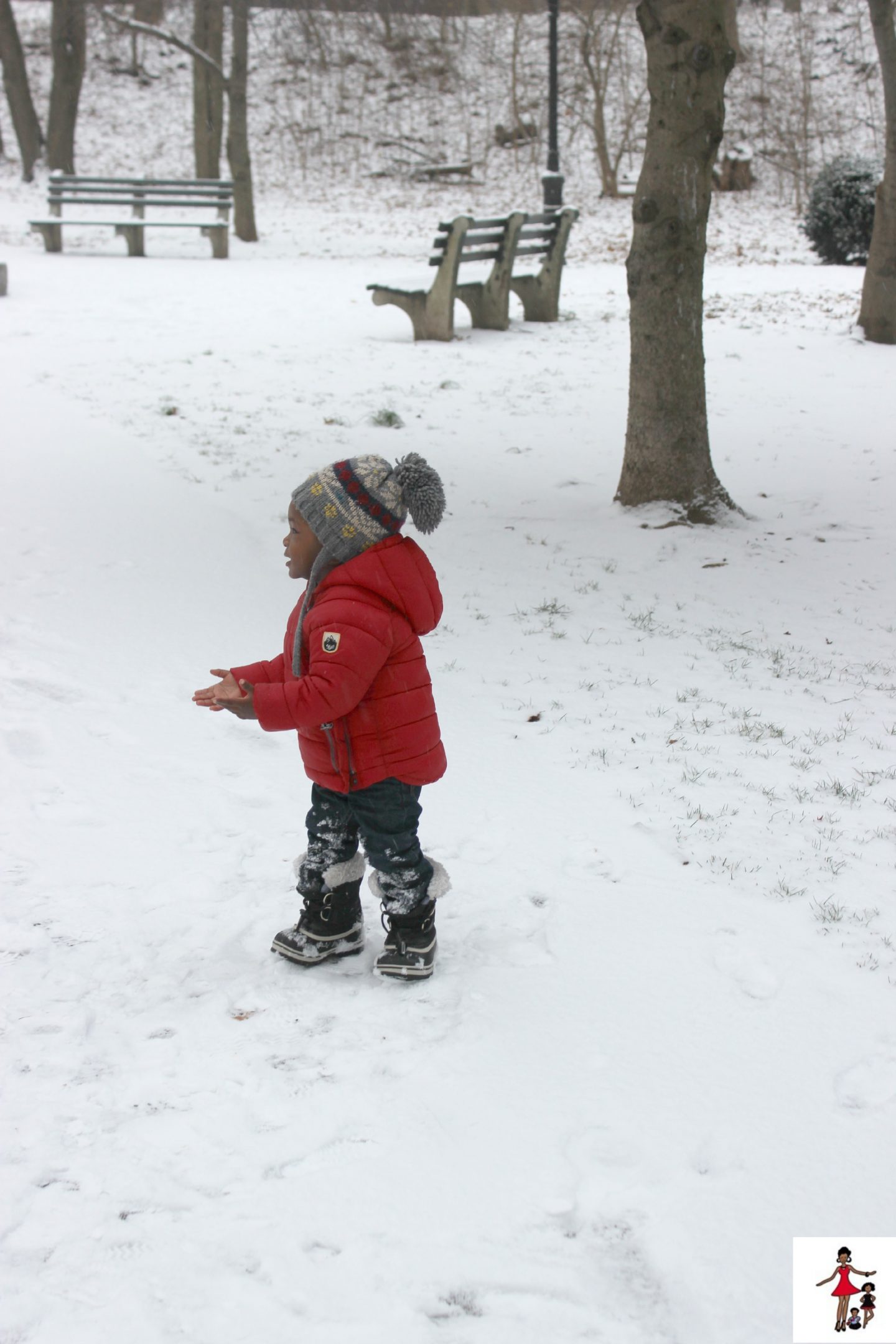 The Super Knight: Toddler First Snow Play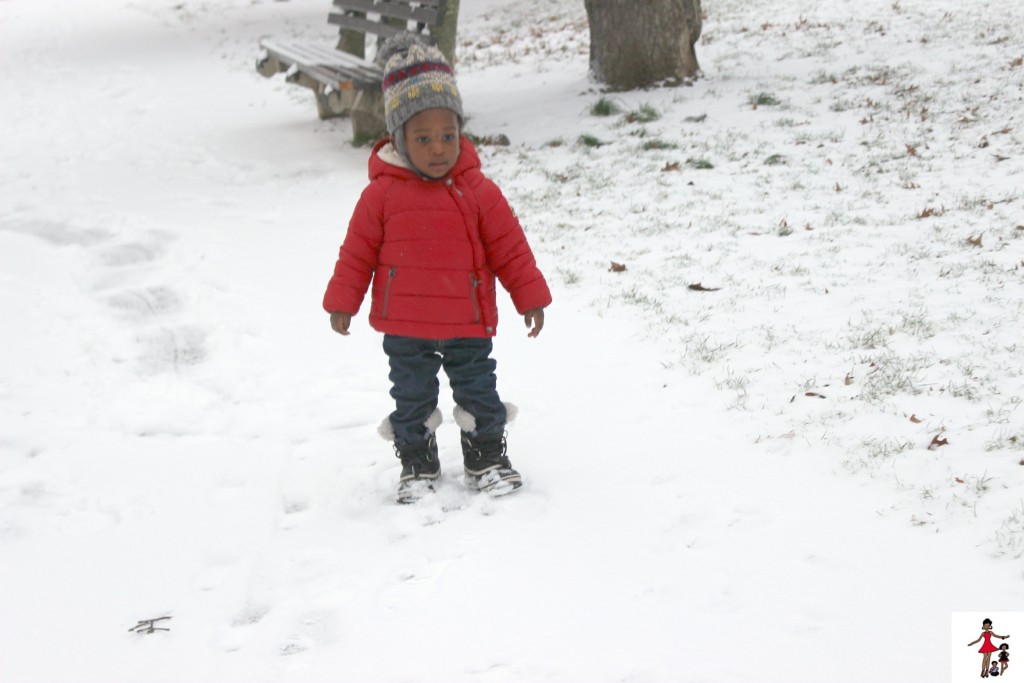 If you are part of our Facebook community, you probably wished me luck yesterday when I shared in a status update that I was taking The Super Knight out for his first real romp in the snow. See, last year he missed all the good fun since he was still in his snow suit and on my shoulder.
I showed him the snow falling outside the window and he looked game but once we got outside he was shocked to see it on the ground. Initially, he reached for me to hold him a few times, I wanted to ease him into it so I held him while  encouraging him to feel the falling snow. He didn't want to get down until he noticed the footprints in our walkway and he got down immediately.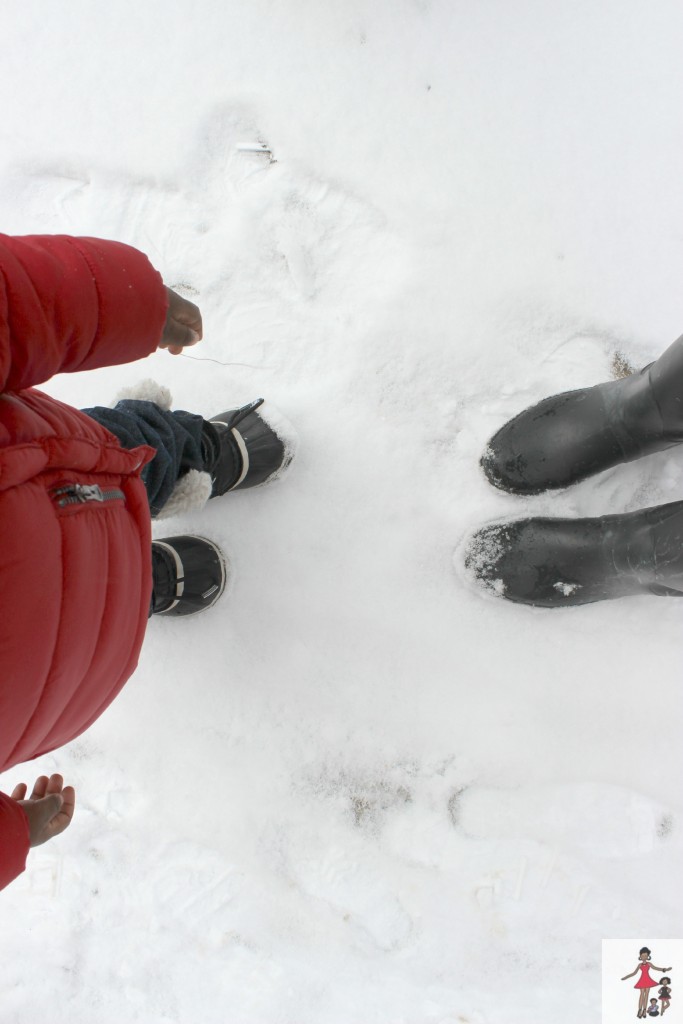 [Tweet " "The first snow is like the first love. Do you remember your first snow?" ― Lara Biyuts "]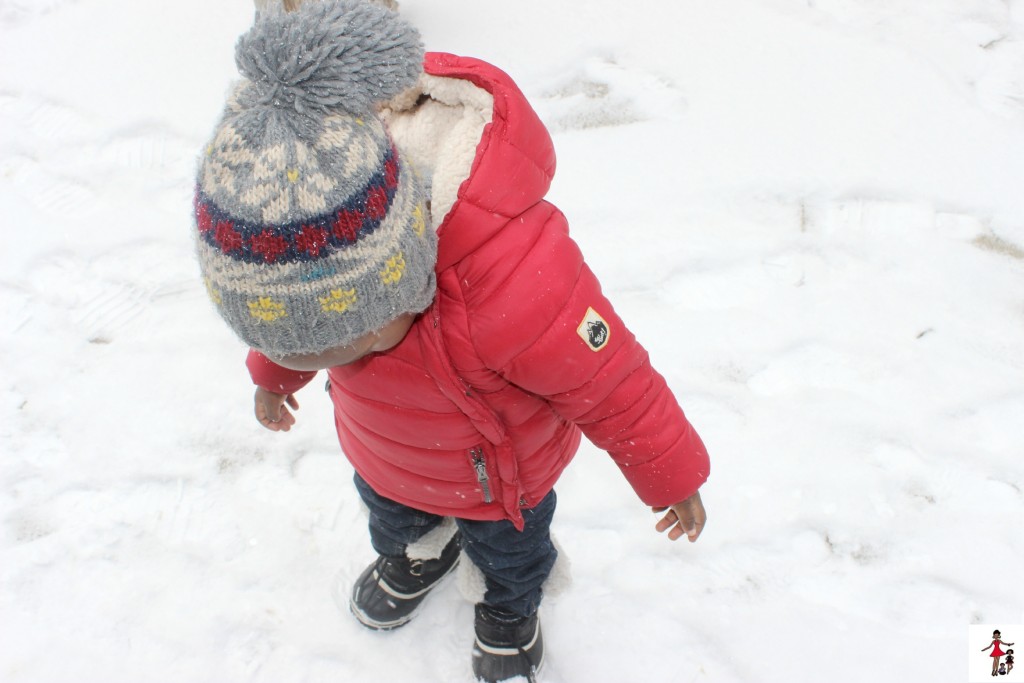 The words coming out of his 18 month old mouth were: "Wow, Wow,Wow"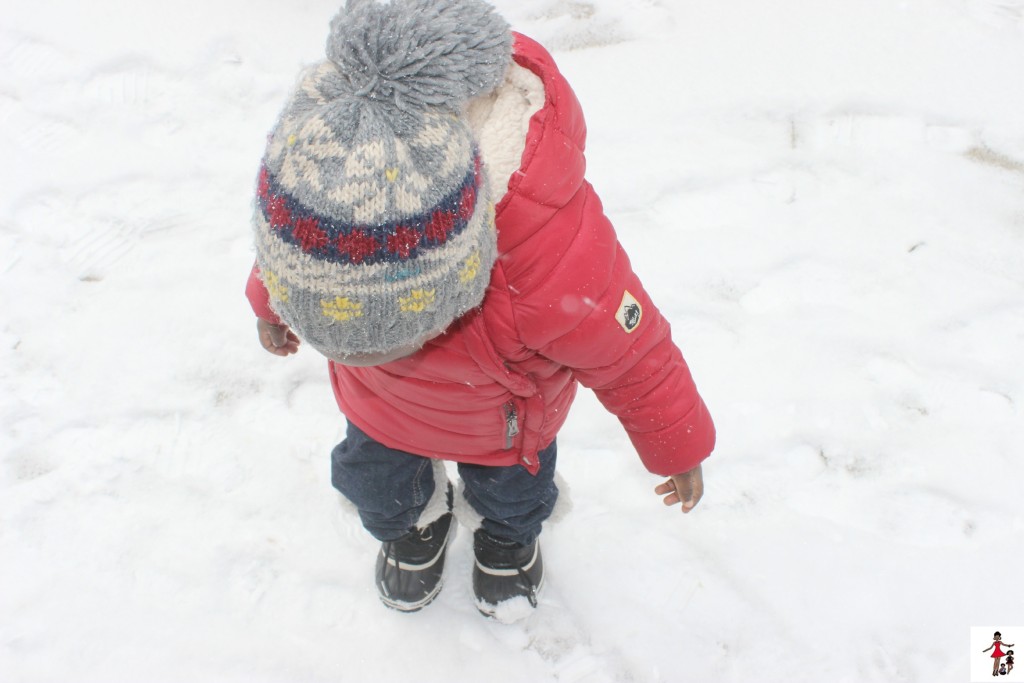 Then he did what any little boy would do, he started stomping.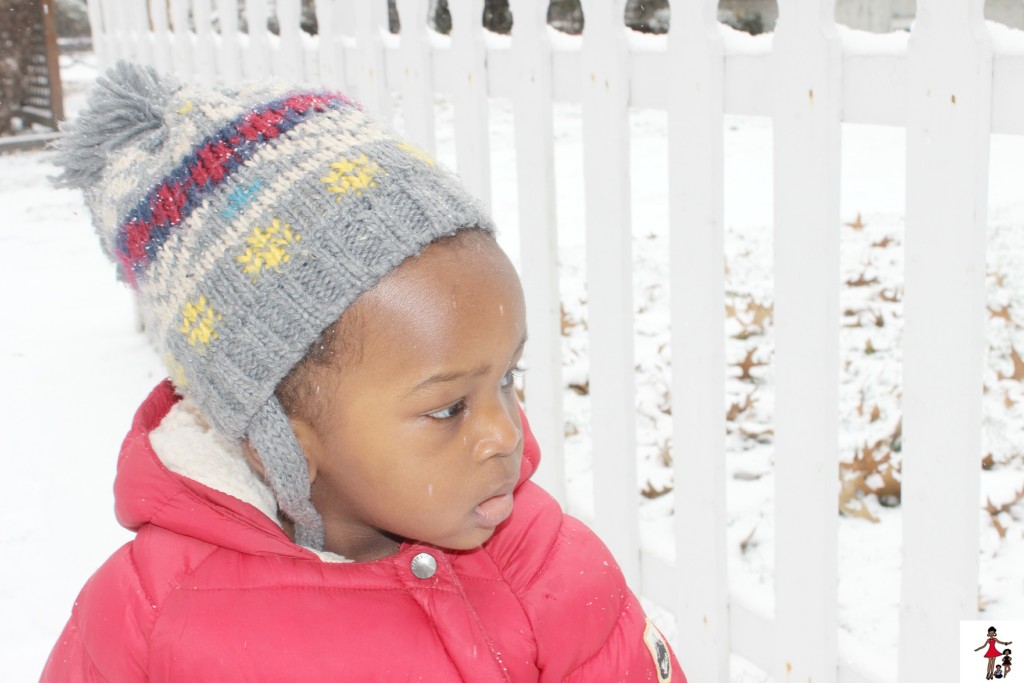 I think this was the moment when it occurred to him that the snow was EVERYWHERE. He looks like he's thinking "Over there too?"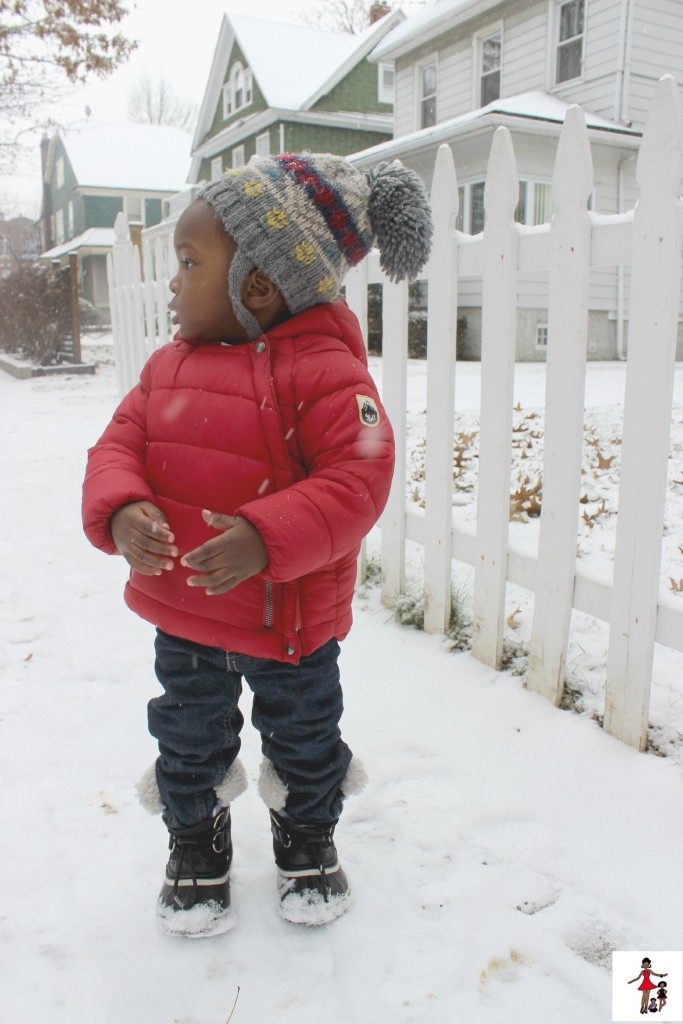 Yep, it' is definitely everywhere.
We went to grab The Princess Fairy from school and it was off to the park. If there is anyone who can show The Super Knight how to have fun in the snow, it's The Princess Fairy who LOVES snow. Mommy is an island girl, she know nada about snow.
Trying to keep up with big sister was challenging, maybe he should let mommy put his gloves on.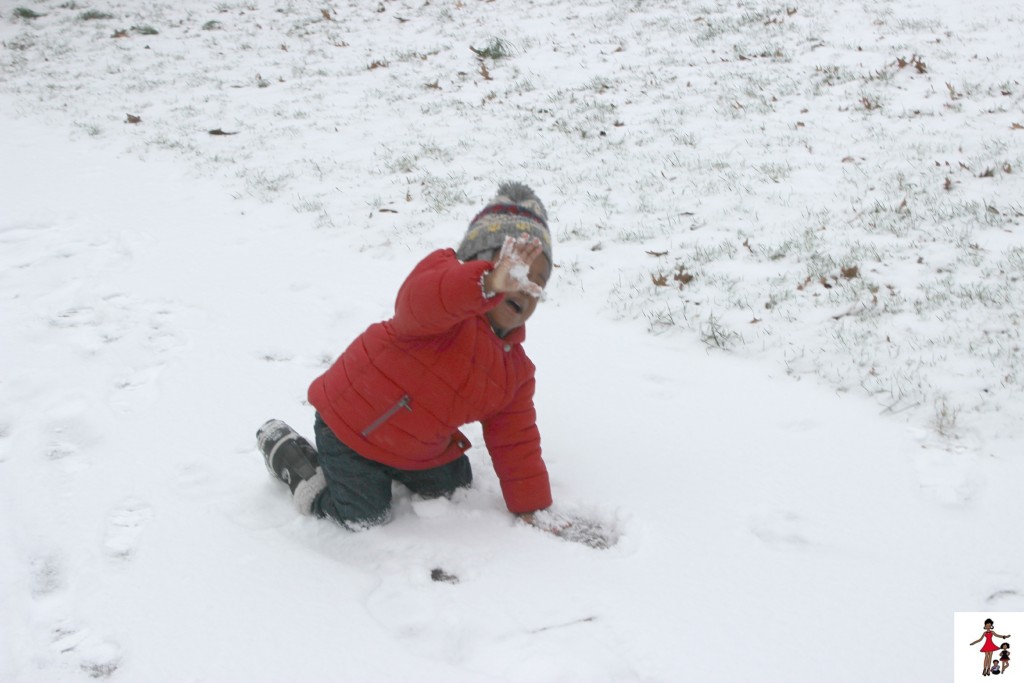 But soon enough he got into it!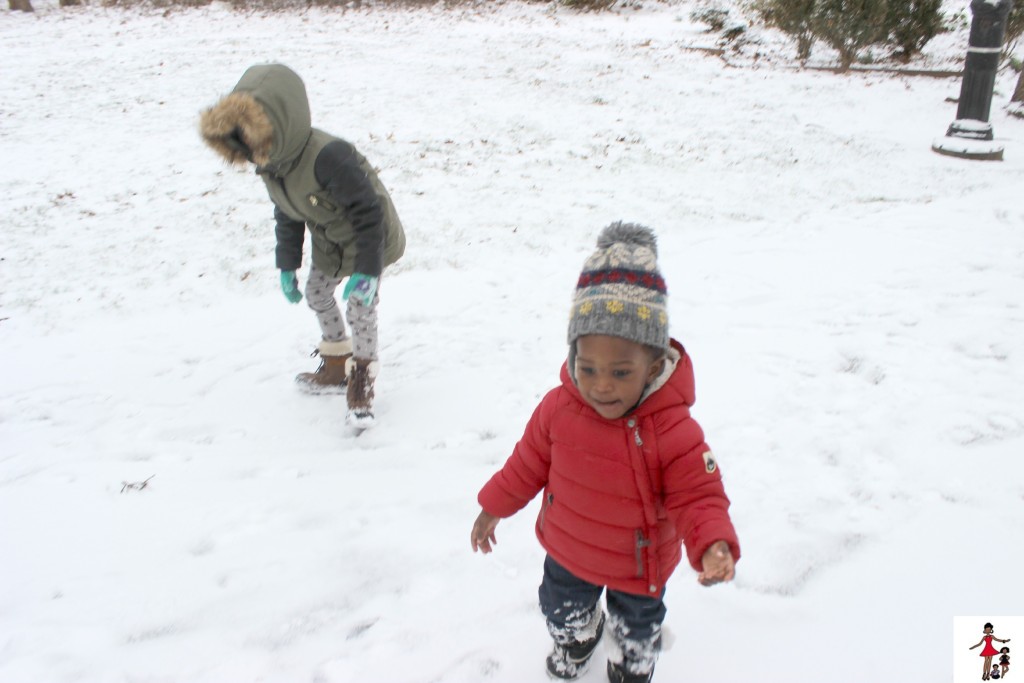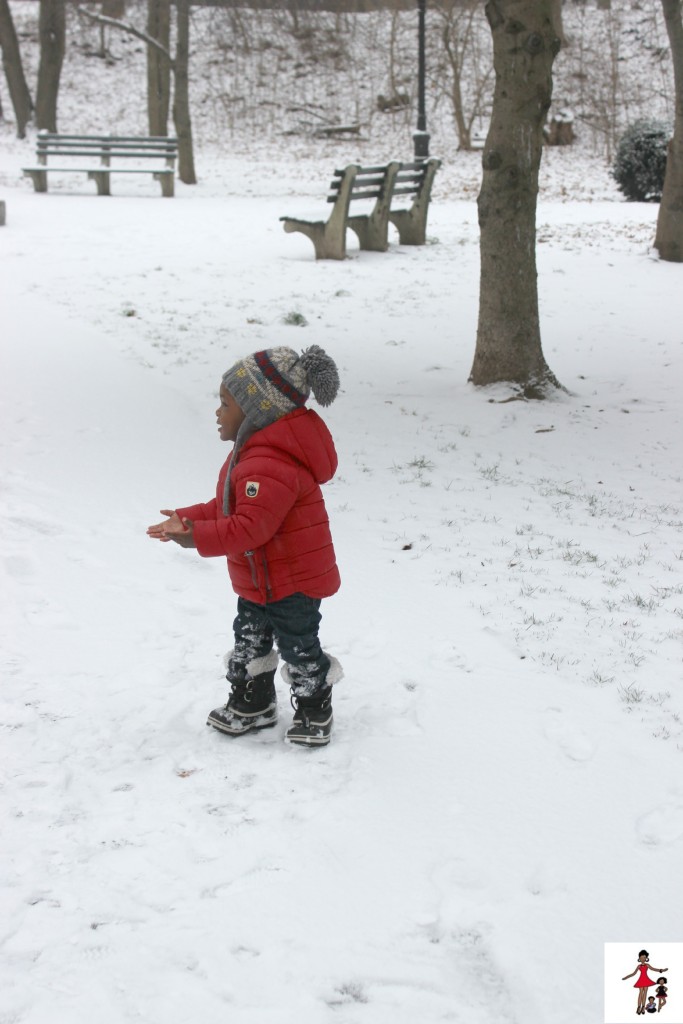 We didn't stay long since it was only 20 degrees outside but they ended up having a blast. Now, I'm hoping that we get more snow so we can have more fun.
PS: The Super Knight is wearing Sorel Yoot Pac Boots and Princess Fairy UGG Kids Butte Waterproof boots. Both are very warm and kept their feet dry. After dealing with The Princess Fairy's soggy boots or cold feet, I'm really impressed and I believe they were worth the investment.*I am an Amazon Associate
 How was your child's first experience in the snow?