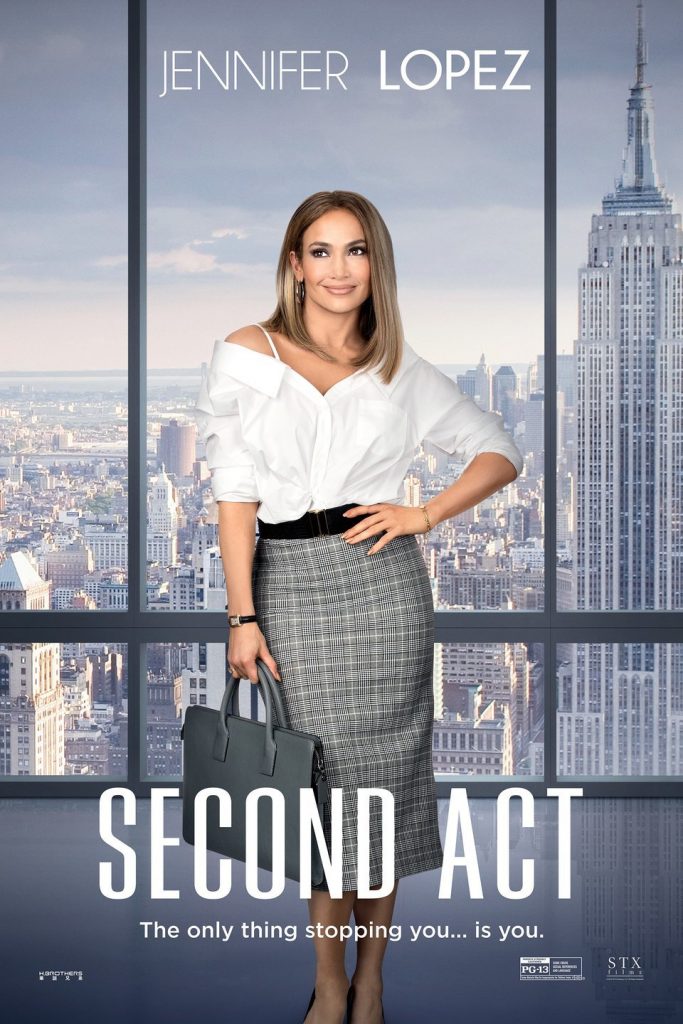 Anyone who knows me well knows that I am a big fan of Jennifer Lopez aka JLo so of course I am really excited about her return to the big screen with her new movie SECOND ACT  which will hit theatres on December 21, 2018. If you're a JLO fan like myself and you're in New York City, I have an early holiday gift for you, free passes to attend the advanced screening of the movie on Wednesday, December 5, 2018, at 7:00pm ahead of the movie's release. You can sign up for passes here:
Here is the synopsis of SECOND ACT
 SECOND ACT is a heartfelt comedy that will inspire audiences. Jennifer Lopez returns to the big
screen in an empowering, signature role that proves your dreams are always within reach. By
using street smarts, real-world experience and determination, you too, can break down
superficial barriers opening opportunities to succeed in any situation.
If you attend the screening, tag me on Twitter and let me know your thoughts on the movie!