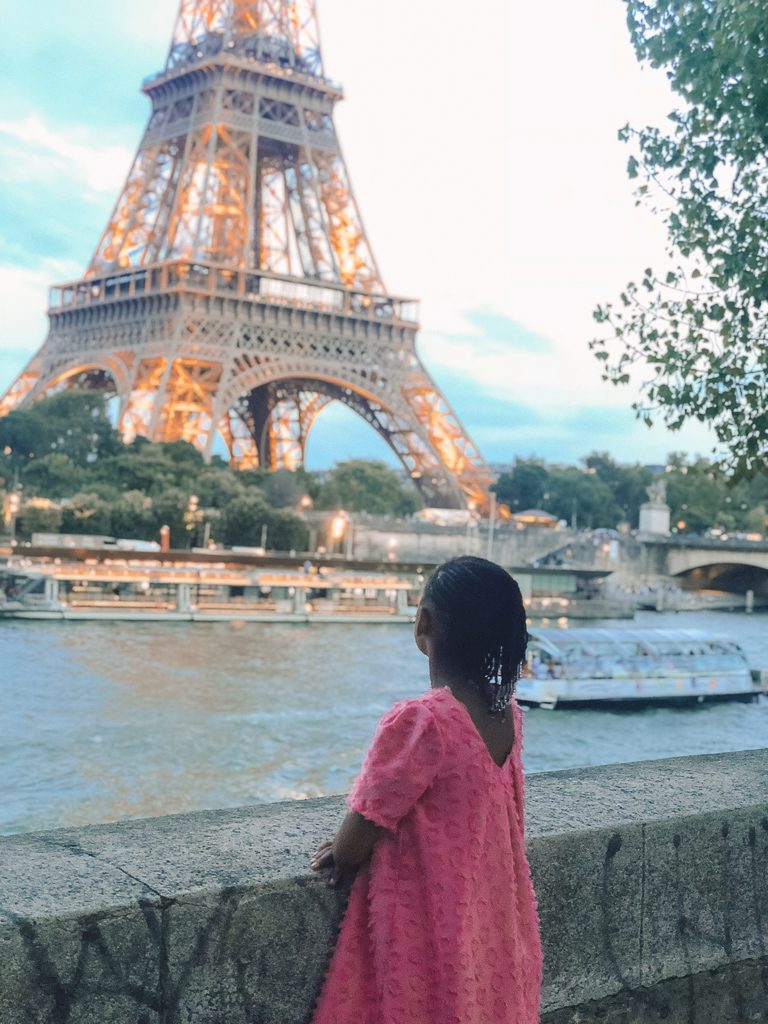 Traveling to Europe with my family was a dream for me! My daughter has been talking about going to Paris since she first saw a photo of the Eiffel Tower and it was just incredible to take her to see it in real life. She's still pinching herself, in disbelief that she actually went to Paris. We took advantage of the proximity of Paris and London and visited both cities during our visit and interestingly my kids ended up loving London more overall. All of this said, traveling to and within Europe can have a hefty price tag so I wanted to share a Resources and Tips to Save on Flights and Hotel in Paris and London.
Buy Tickets Early
Although we traveled in August, we bought our tickets earlier in the year and that made a huge difference. We were able to secure a good price with a reliable airline, British Airways. I used Google Flights and chose the dates with the best prices since my schedule is flexible I was able to do that but if you need to work around strict dates try to do this as early as possible.
Sign up for Flight Deals
If you're a bit more open about destinations and dates, you can snag flights at a great price on Flight Deals. I signed up for Flight Deals a few years ago and every day I receive all the best deals for the day. I love that their prices always include taxes. TravelNoire also sends out deals via email so signing up will keep you in the loop.
Download the Hotel Tonight App
I used this app to find my hotels in London and Paris. You can use it for last minute deals as well you can find a hotel ahead of time. I like to use TripAdvisor to read reviews of the hotels I find on Hotel Tonight as they have more reviews there and guest photos so you get a better idea of what the rooms are really like.
While I've never used this service personally, it's an option if you need to use installments to pay for your trip or trying to lock in a rate. Basically, they purchase your flight for you and you pay them in installments before your trip. You can learn more here.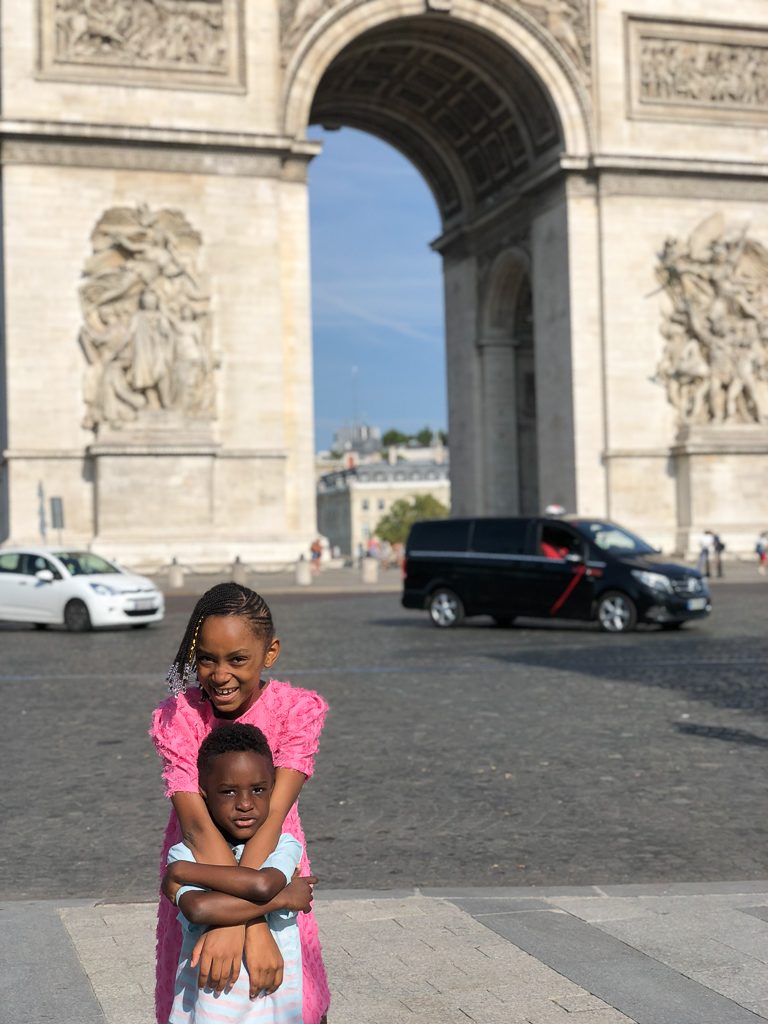 Book London hotels early!
Interestingly, I found it harder to find hotels in London than in Paris in the summer. Next time I go to London, I plan to book a hotel when I book my flight to lock in a good deal.
I would say the same with AirBnB, while the apartment I stayed in for the last leg of my trip to London was okay, the host wasn't that great and it was a bit further than I would have preferred.
Compare Rates on Different Websites.
It;s really interesting that you could find the same hotel at different rates on different travel sites. For instance, the rate on the hotel's website may be more than on Expedia.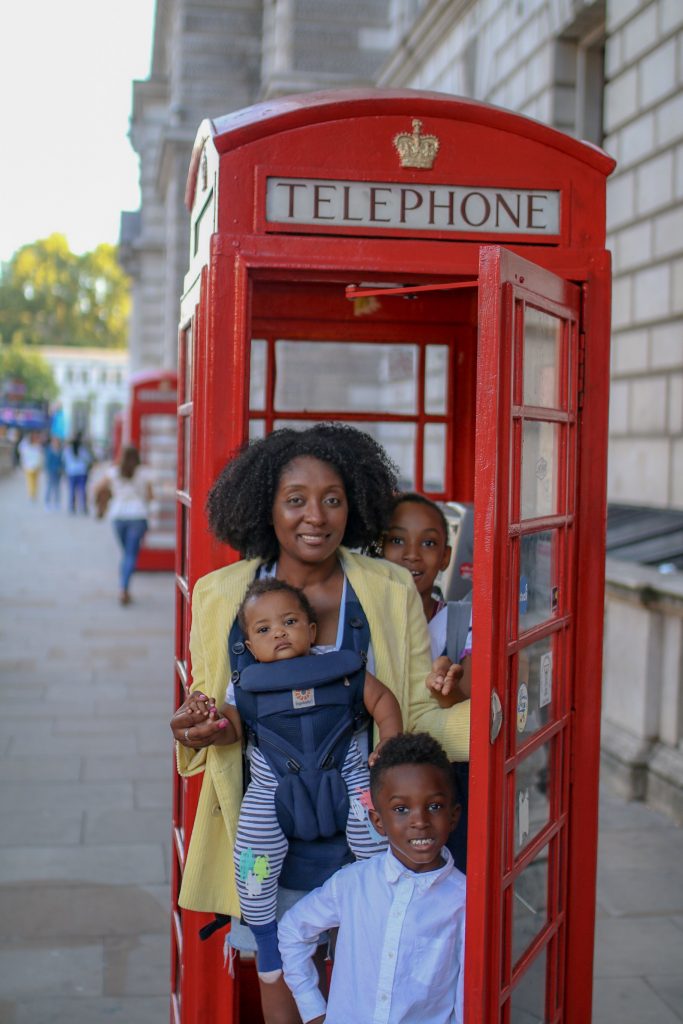 Buy Eurostar Tickets Early.
The closer you get to your travel date the more expensive Eurostar tickets get, so purchase them as early as possible too.
Consider flying within Europe
This was really surprising to me but it can actually be cheaper to fly from London to Paris or vice versa. Compare the rates vs taking the train to see what would work best for your family.
Travel in the Winter
It's rare that you see really amazing priced flights to Paris or London and whenever I see one it's during the winter. December to February are great times to go if you want to save on flights and hotels.
I hope these tips are helpful and be sure to let me know if you're planning any trips to Europe. If you have any tips from your experience, please leave them below.
Save for later on Pinterest!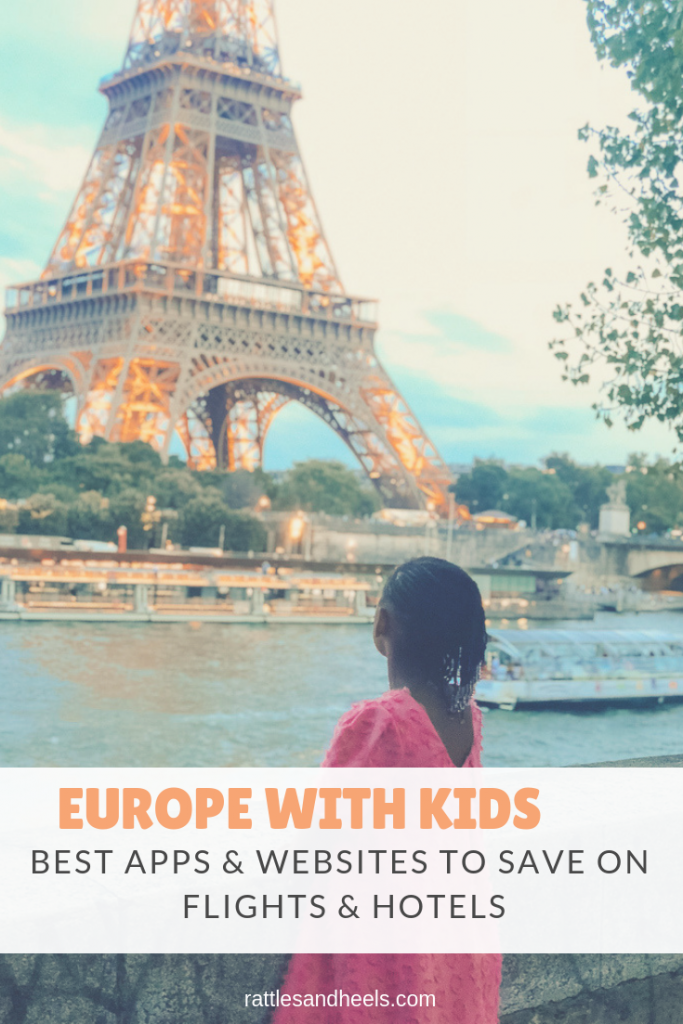 You may also like: 
Tips for traveling on the Eurostar with Kids and Babies.