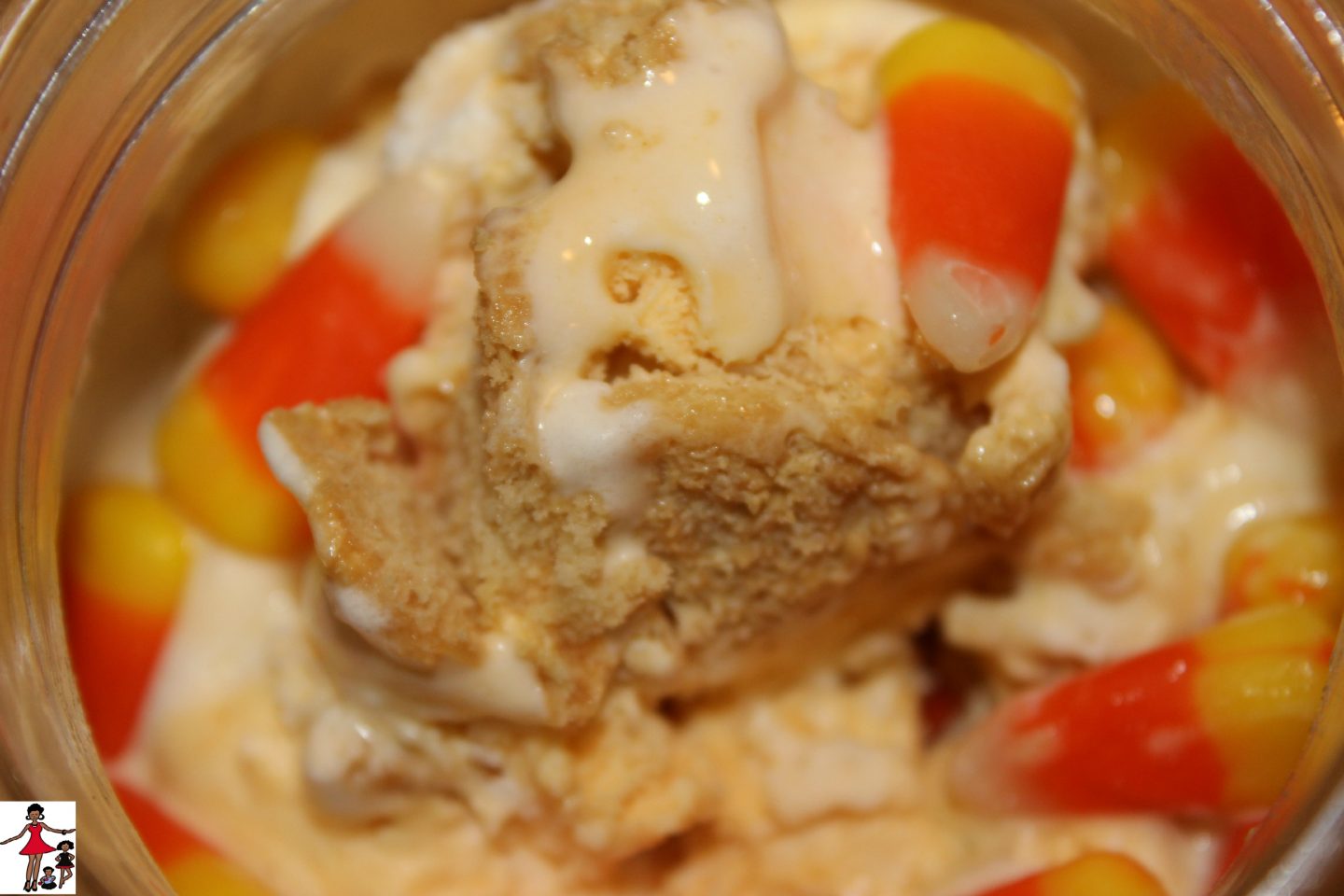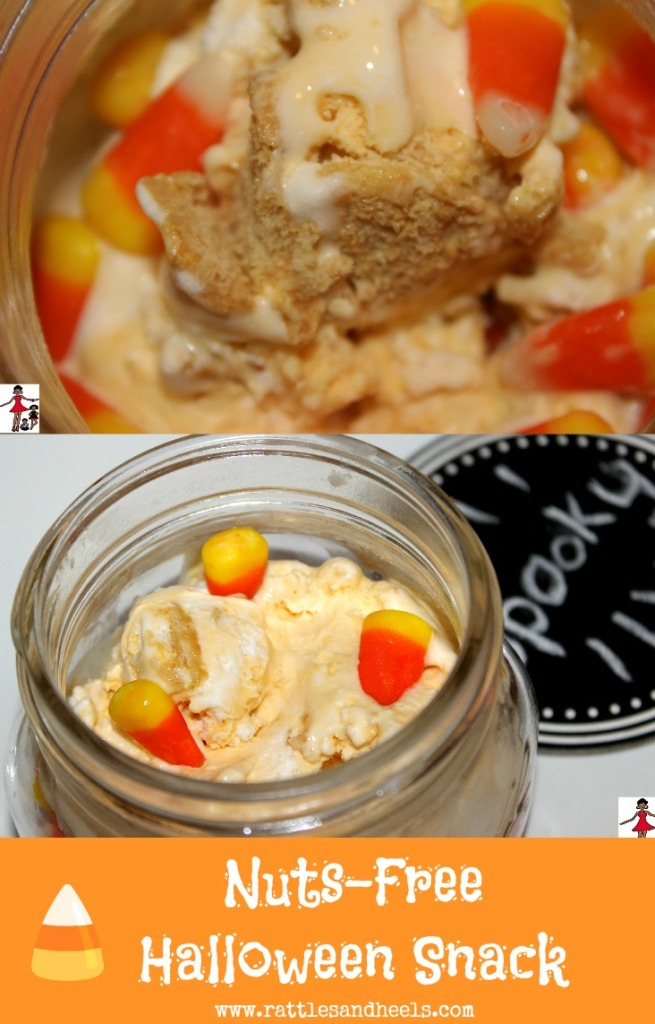 [Tweet "I'm sharing a yummy nuts-free Halloween snack "]
We are officially gearing up for Halloween at our home. This weekend, the kids and I decided to do a little bit of Halloween decorating to really set the mood. We were happy to find non-scary decorations at Walmart, these are perfect for my two kids under 5.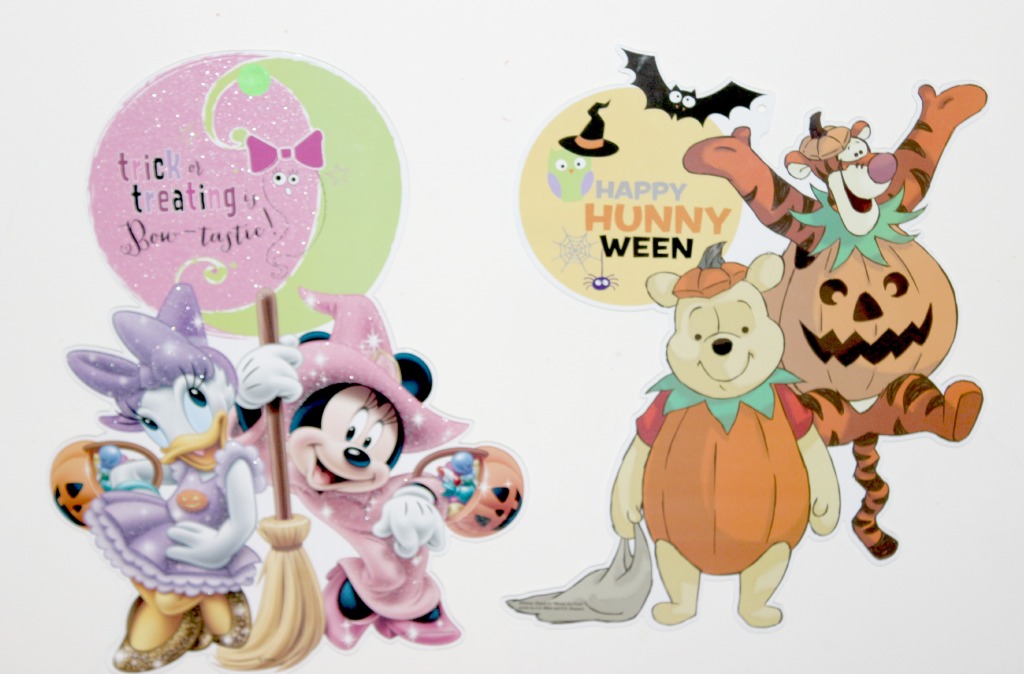 Once we were finished decorating, the princess fairy requested a snack. Of course, food allergies is always a concern when preparing snacks for her.
So here is a Halloween inspired snack for kids with nut allergies:
It's super simple but the flavors together taste like a yum bomb exploding in your mouth.
Ingredients:
All you'll need is some candy corn and Breyer's Blast Golden Oreos Ice Cream and candy corn. Make sure that the brand of candy corn that you select is safe (that is no traces of nuts).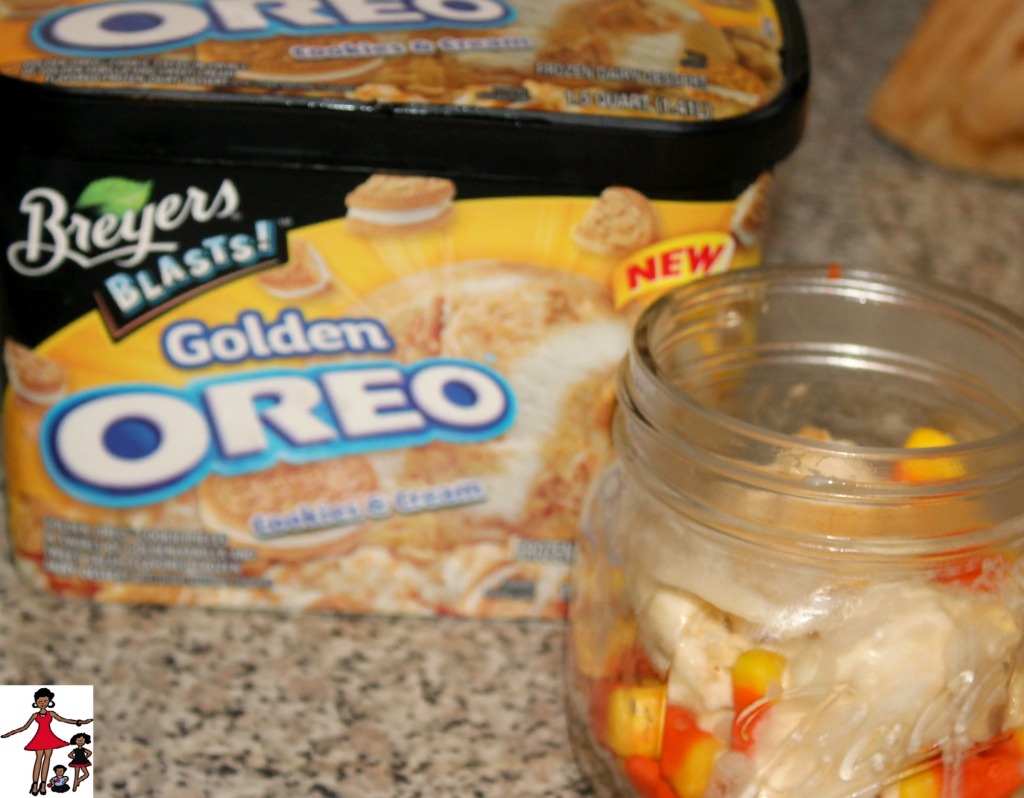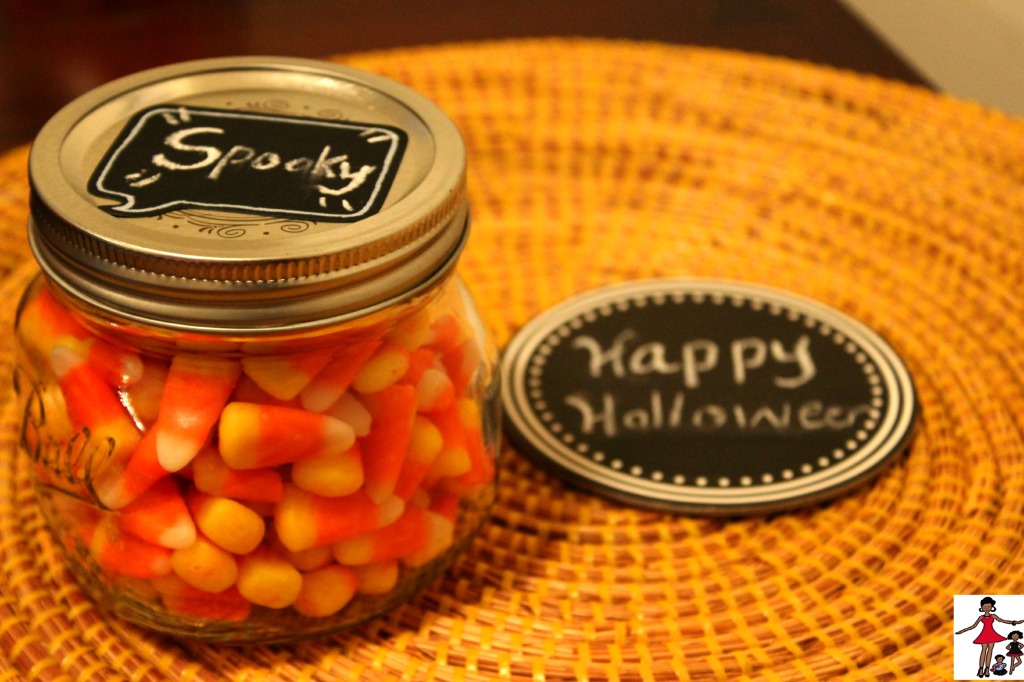 It's best to add the candy corn and ice cream in layers so it can be distributed evenly. Just a small bit of candy corn is enough  because if you add too much your snack will be too sweet.
Your end result will be yummy and indulgent. Feel free to thank me for the cheat meal 🙂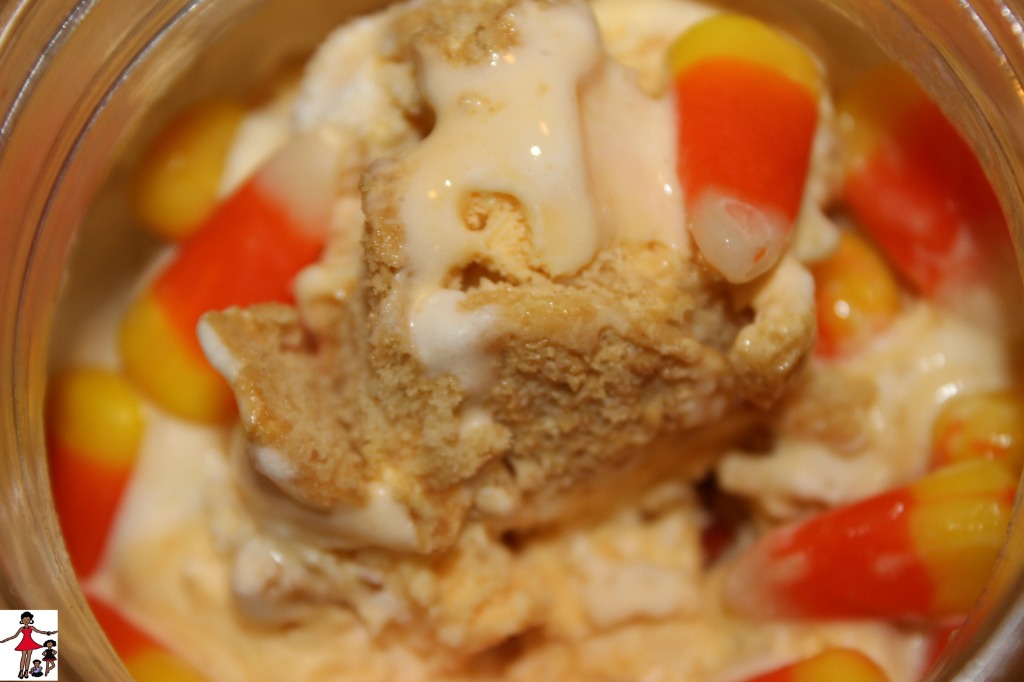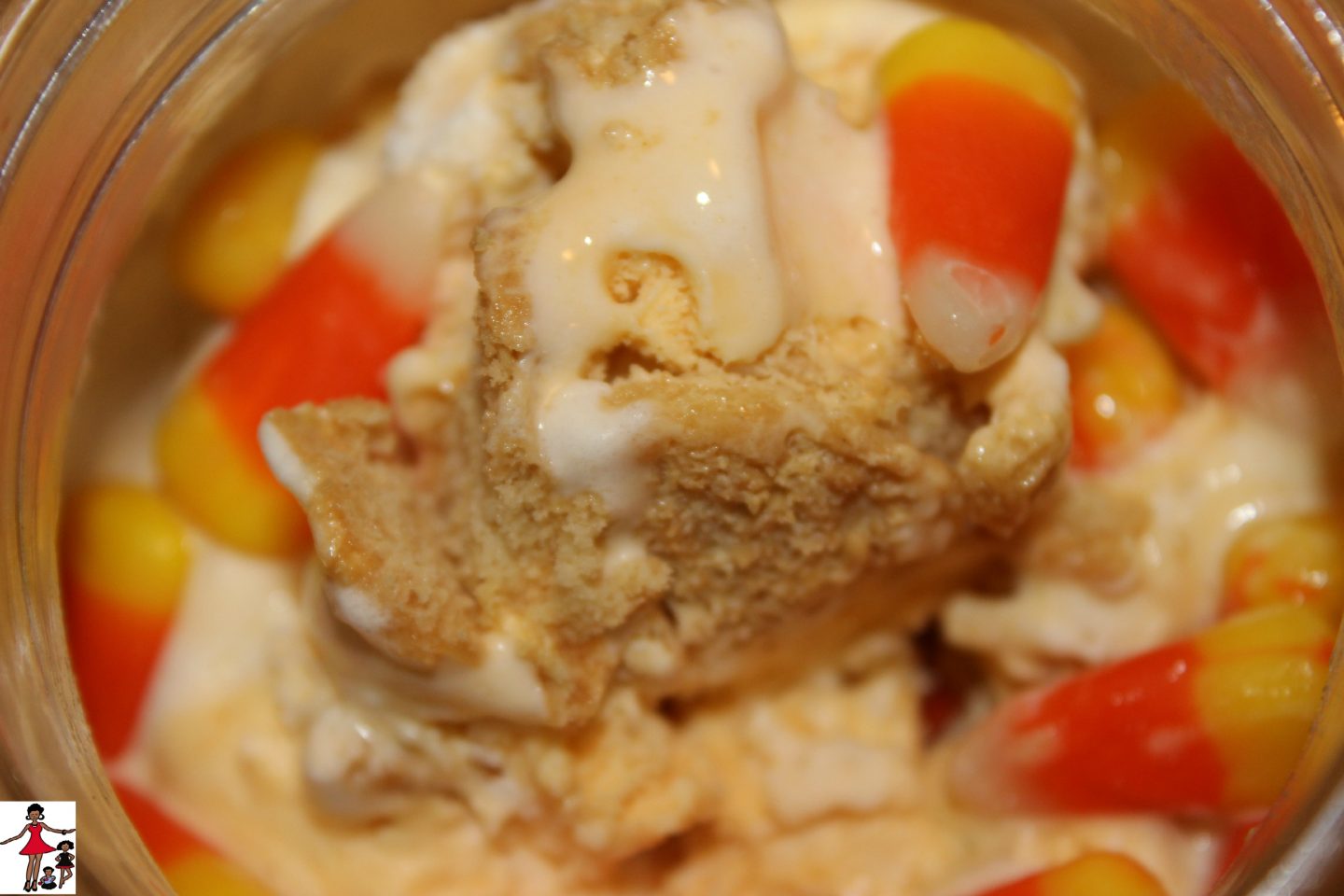 Our Halloween snacks were served in our favorite Ball mason jars and I added these cute chalkboard labels that I found at Target to jazz things up. We are going to be using these labels throughout the entire season (they're only $1). I also found these chalkboard coasters, also $1 #TargetStyle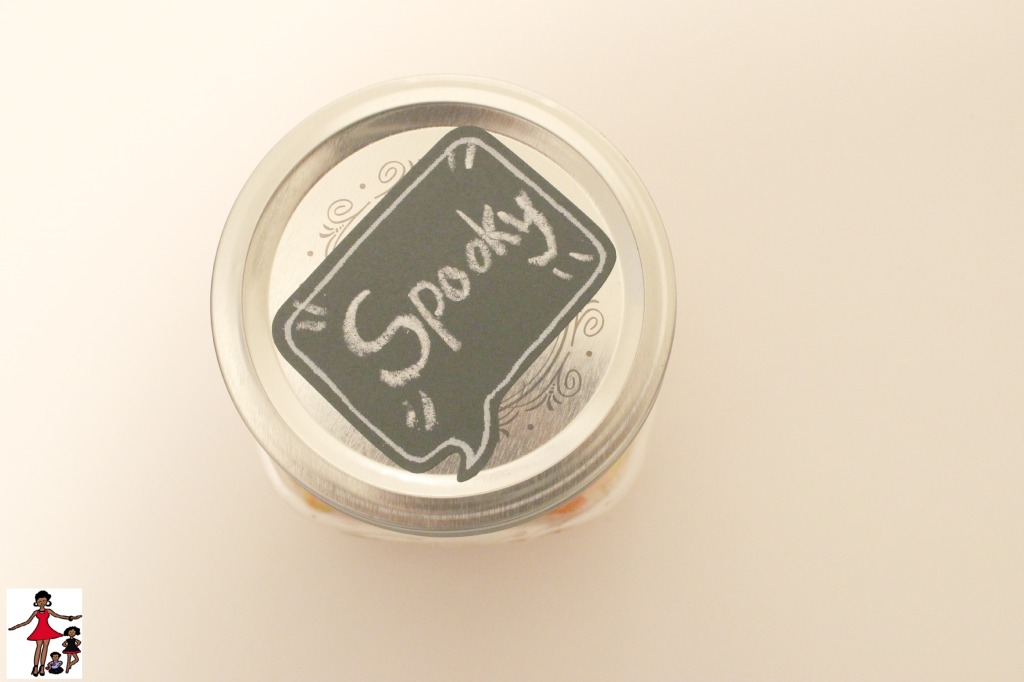 These labels are also perfect for The Princess Fairy to practice her writing.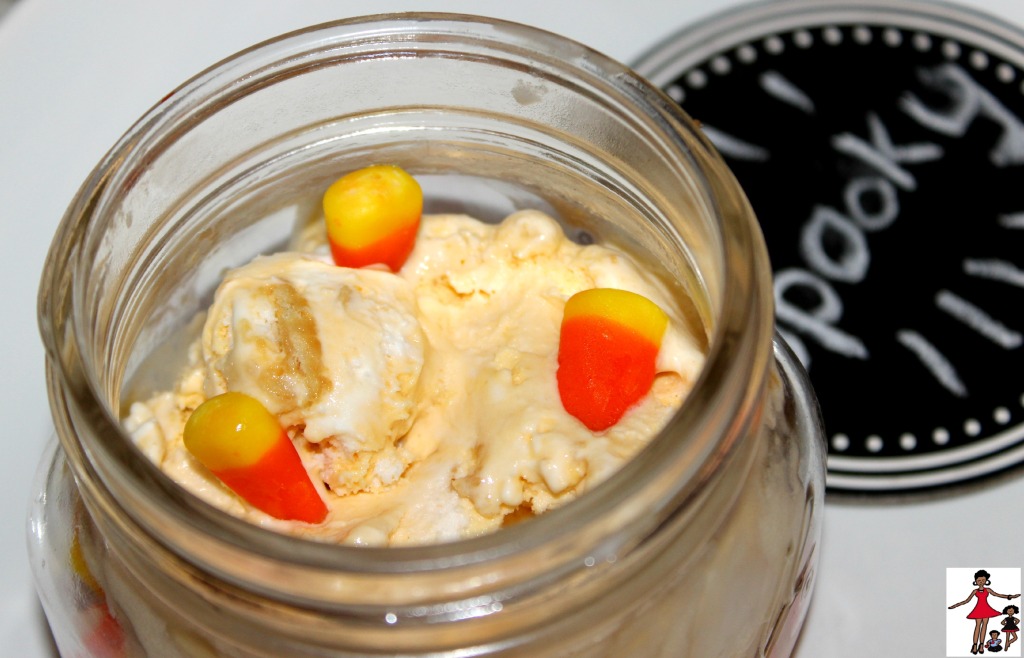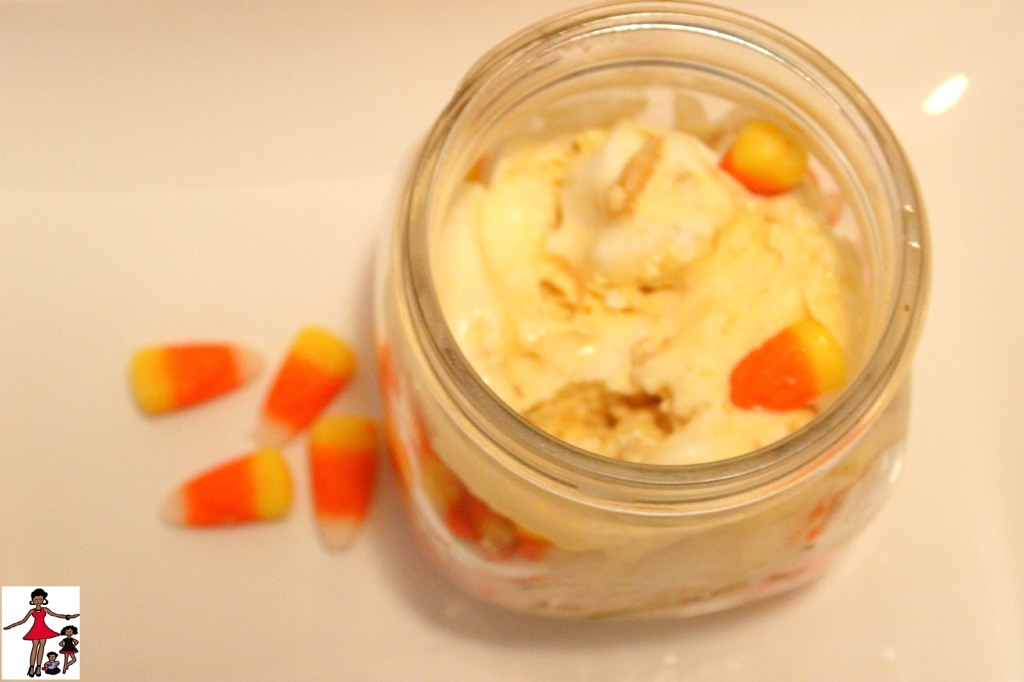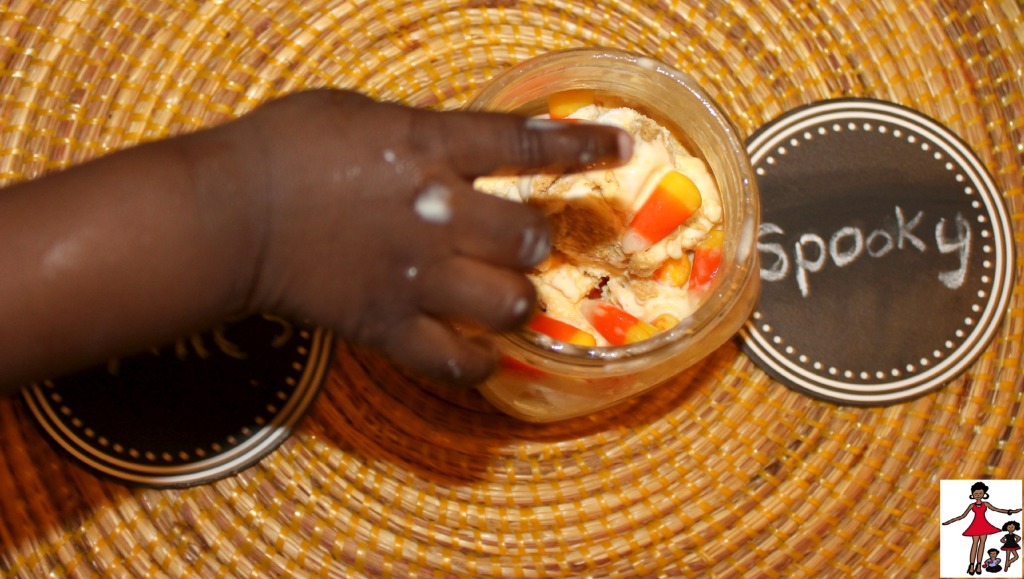 Apparently, they were pretty good because I was taking pictures after serving the kids and then this happened. The Little Knight couldn't stop himself.
Do you have a favorite Halloween treat?