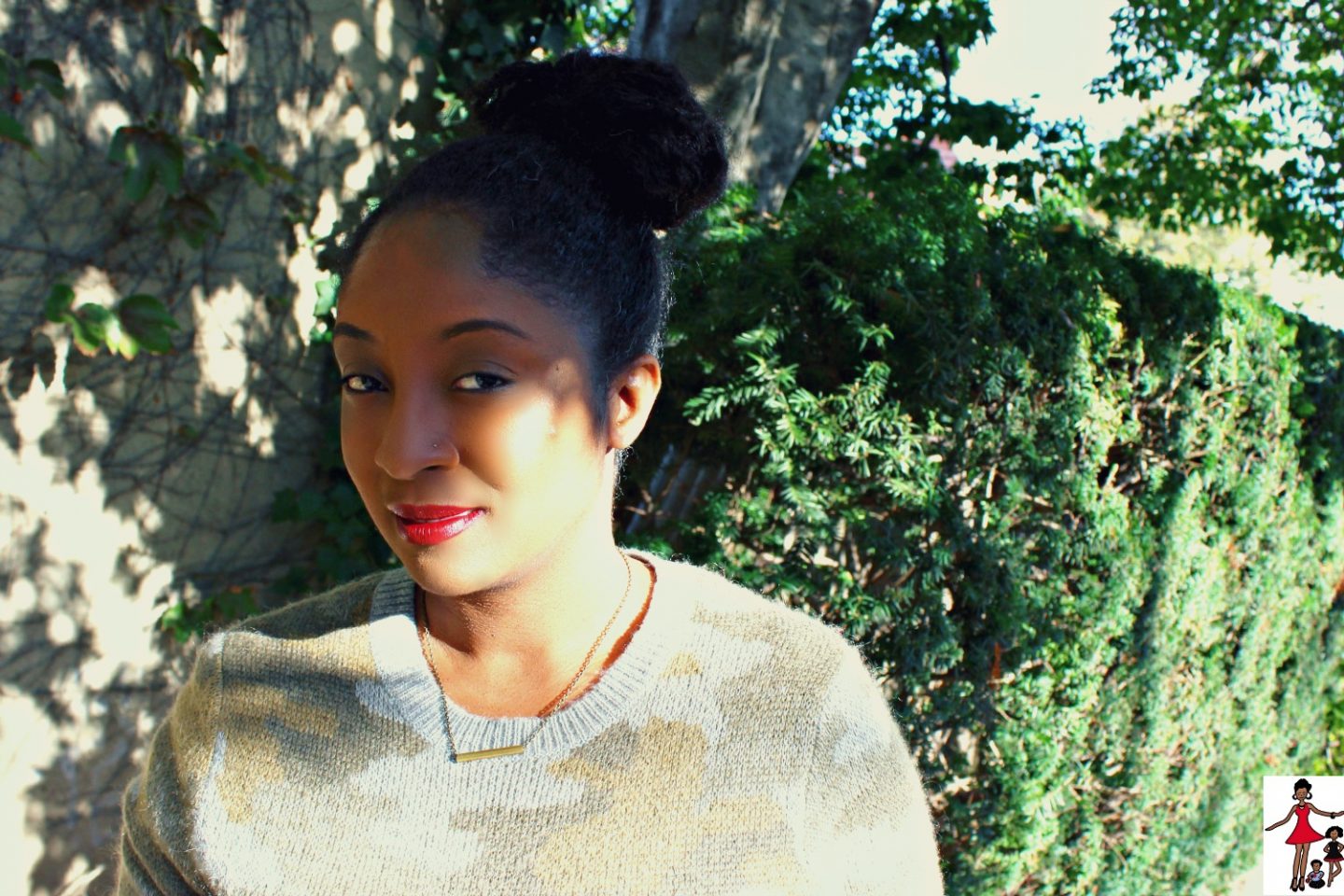 It's fall and my camouflage obsession is still in full effect! Actually, I think I've worn my camo jacket more than anything else in my wardrobe all season. I'm having so much fun with it that I added a few pieces to my wardrobe capsule to complement it. My favorite is a camouflage sweater (I know a bit extra 😉 but I just  I can't get enough of it. Of course, styling isn't only about the clothes but also having the right jewelry. Lately, I'm into jewelry that sets my energy on fire and inspires me. That's why I was excited when I received this fashion-forward necklace from the modern handmade jewelry line, The Pink Locket to review. I love that the line is designed with the goal of empowering women.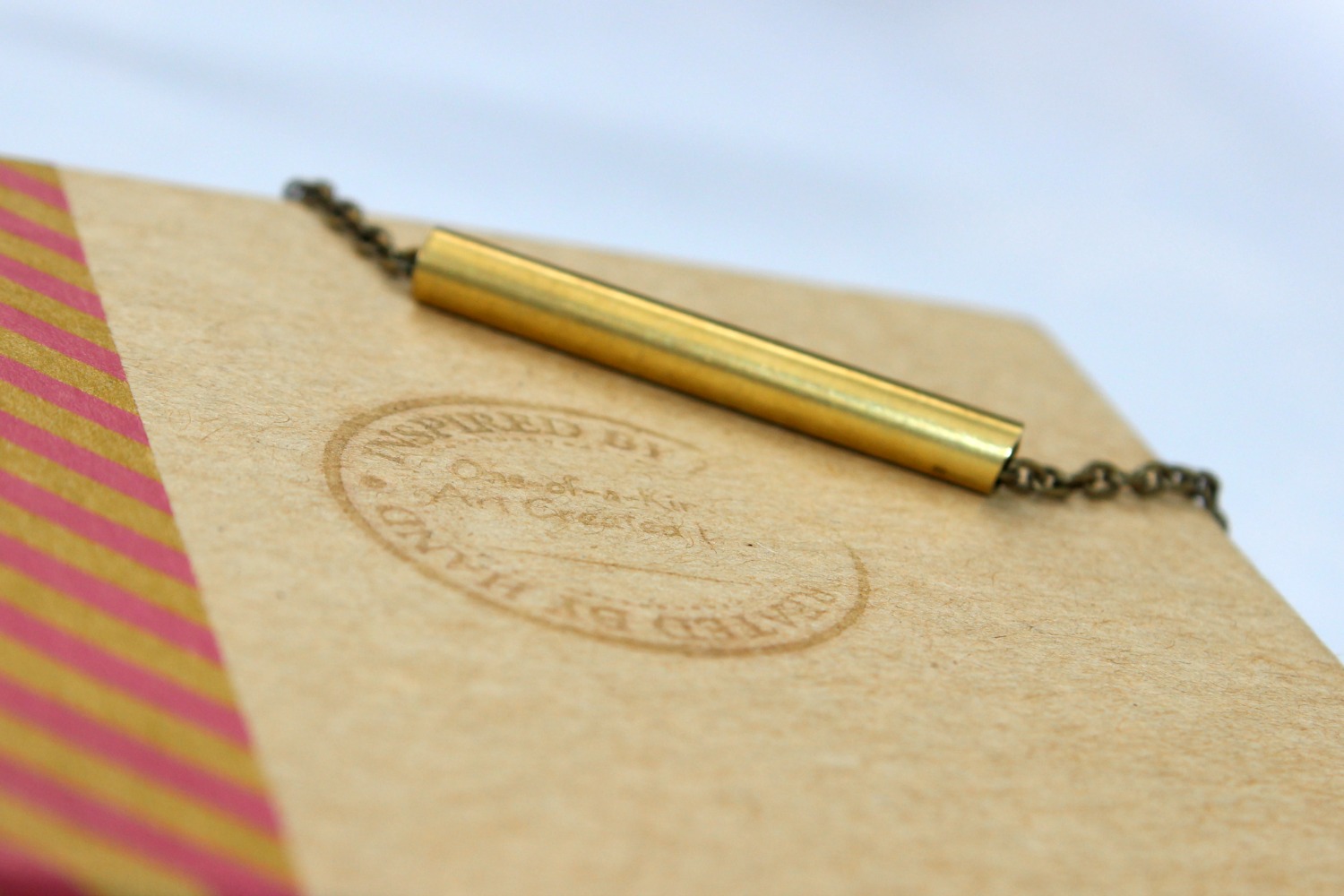 The necklace that I received is edgy and  the perfect for my closet overload of camouflage, chambray shirts, and white tees. I love the simplicity yet uniqueness of this piece!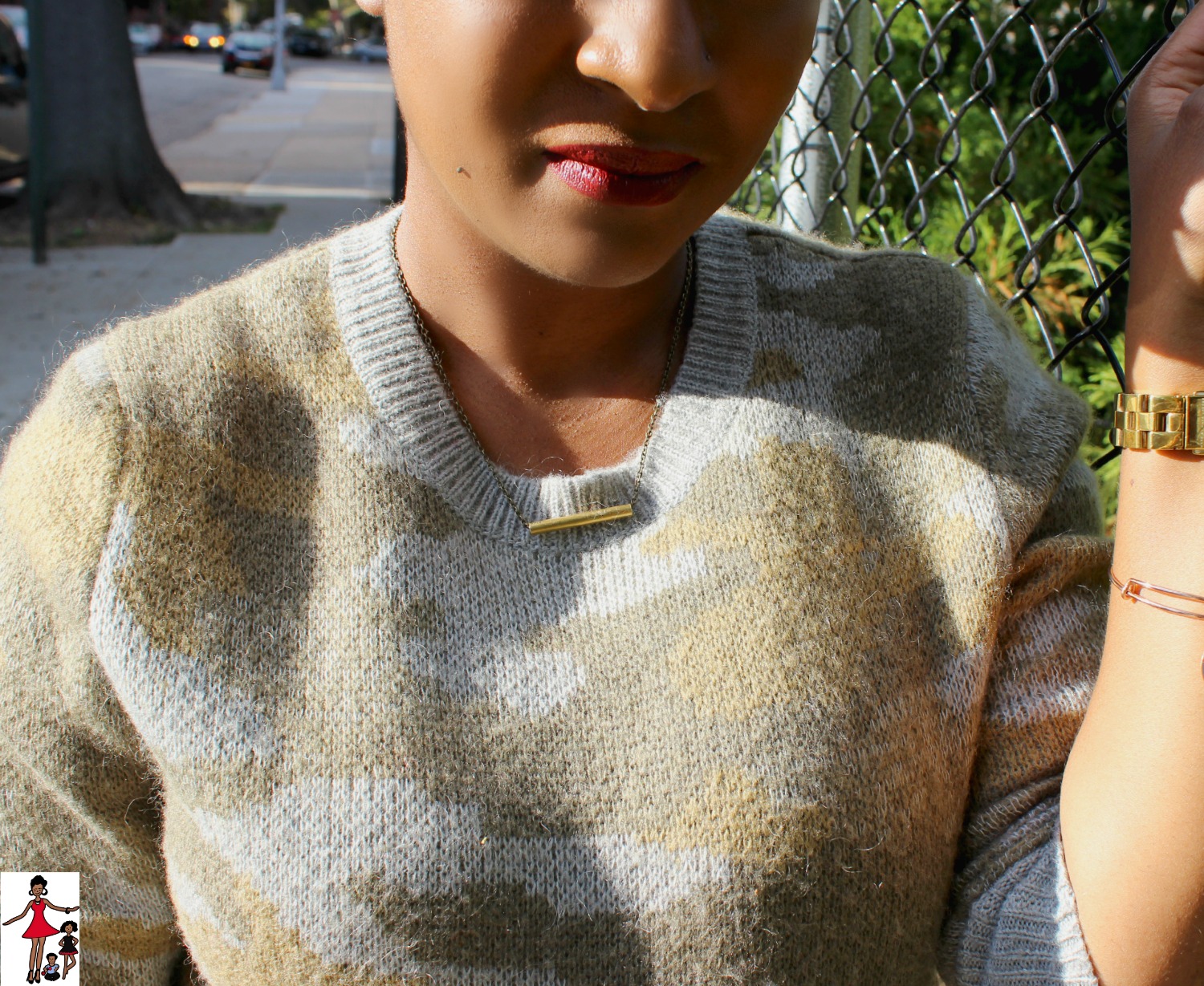 The quality is also impressive with a finish that's very professional and polished.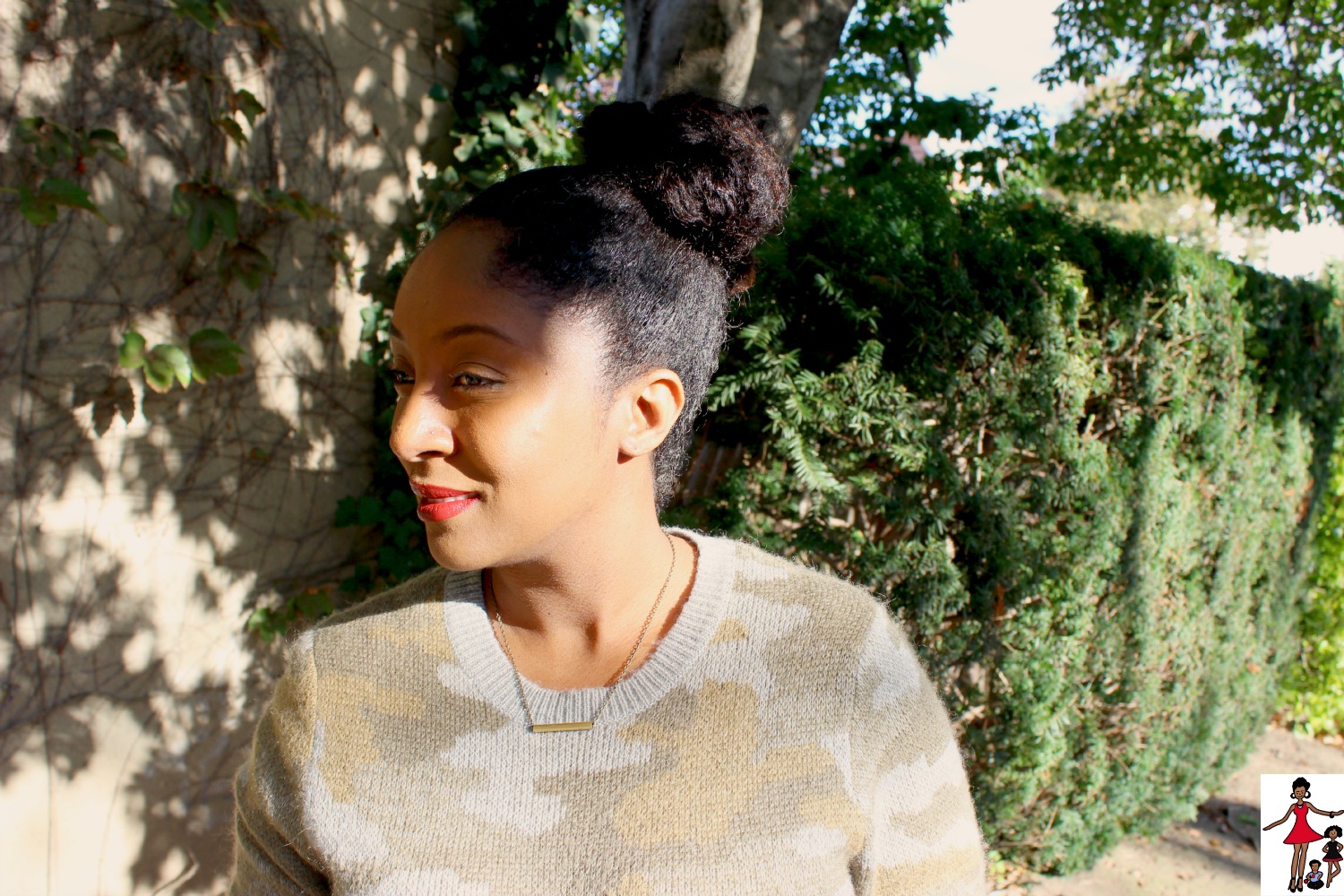 Actually, I've been unable to stay off the site in the past few days as I've been lusting over the Gina and Kylie stackable rings. They're everything! Go look at them here!
All of the jewelry on the site are handmade by jewelry designer Kamilah Campbell, who is a Mom in Heels of Jamaican descent. Kamilah uses silver, brass, copper, sterling silver, gold-filled and titanium metals. Pink Locket also offers a subscription service with different plans that are really affordable. This is an awesome option for busy moms since you can switch up your look without long term commitment. ps: If you're on my holiday shopping list, don't be surprised if you receive a box from The Pink Locket. Oh, if you're a big Amazon shopper The Pink Locket can be found as part of Amazon Handmade collection here.
You can follow The Pink Locket on Facebook, Instagram and Twitter.
Check out the website and let me know which pieces are your favorite below!