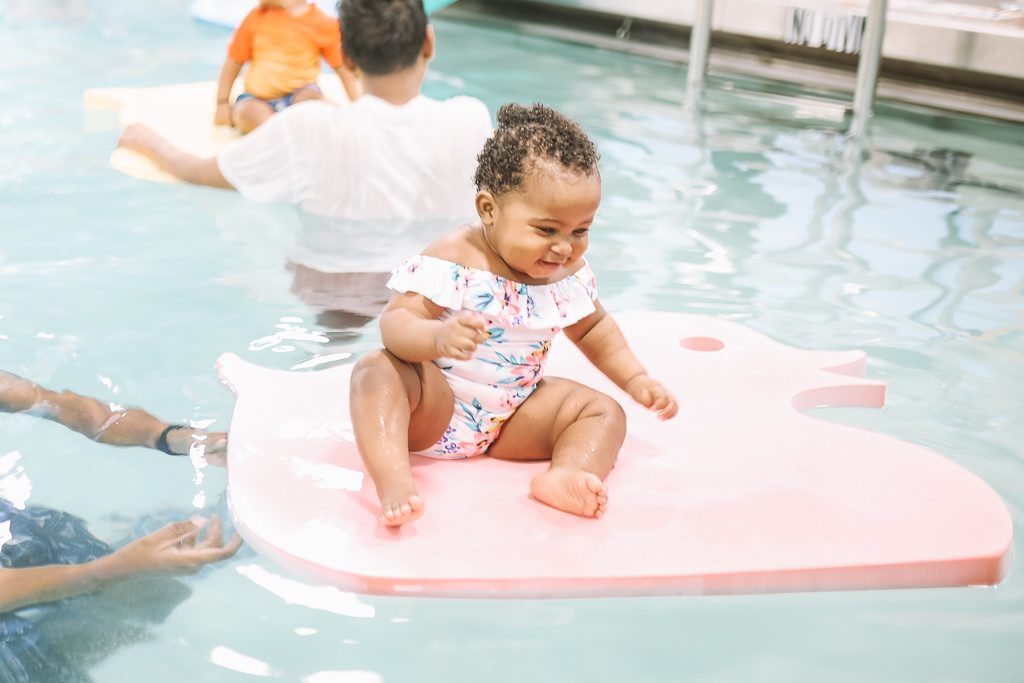 This post is in partnership with Goldfish Swim School. As usual, all opinions are my own. 
Back in the spring, I shared that my baby, who was five months old at the time started taking swimming lessons at Goldfish Swim School, Garden City where my older two kids are enrolled. It's a full seven months since she started and I wanted to share an update on what the experience has been like if you're considering enrolling your baby in swimming lessons. I started her much earlier than my older kids because I regretted waiting so long with them, I felt like I did them a disservice and while they've come a really long way and can both swim now they're still working on becoming more confident swimmers.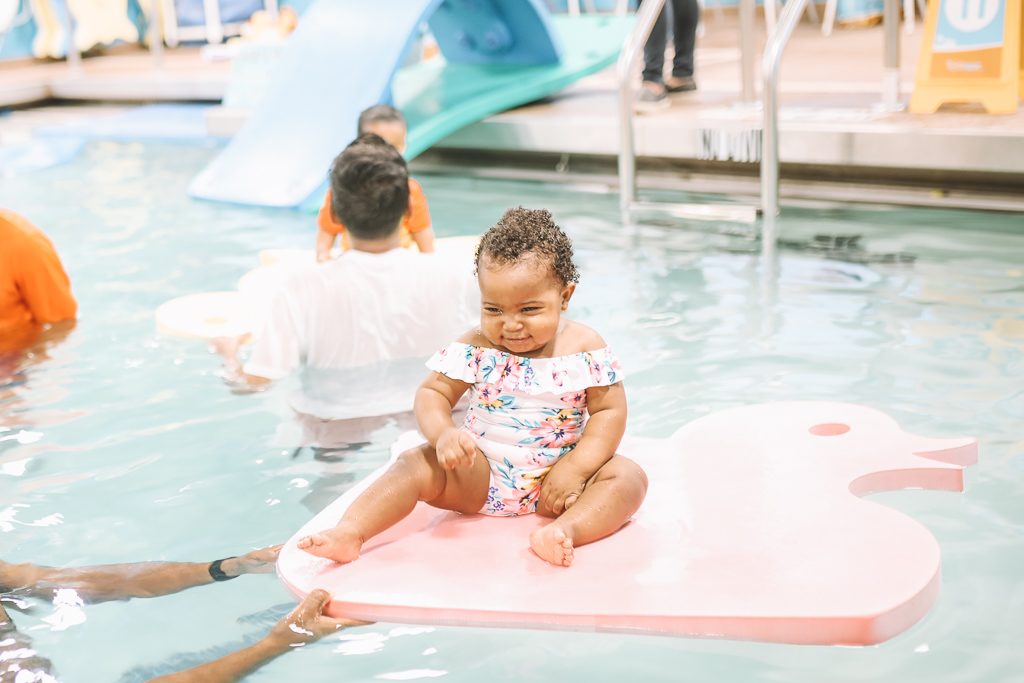 [Tweet "An Update on My Baby's Swimming Lessons at Goldfish Swim School"]
When we first started her lessons she really enjoyed splashing in the pool, she would light up during that part of her lesson, and I have to admit that seeing how happy it made her, made it my favorite time too. As she approaches her first birthday and is a bit more aware of her surroundings, she's very excited about the toys and floaters used in the class. She loves when the puppet sings to her at the end and waving to her siblings sitting in the gallery area looking at her.
She's not swimming yet, this class takes a very gentle approach, and the focus is to help little ones feel comfortable in the water. When she first started, they started with getting her used to water on her face and now she also does underwater dips. Over the time, she's getting more comfortable with both of these.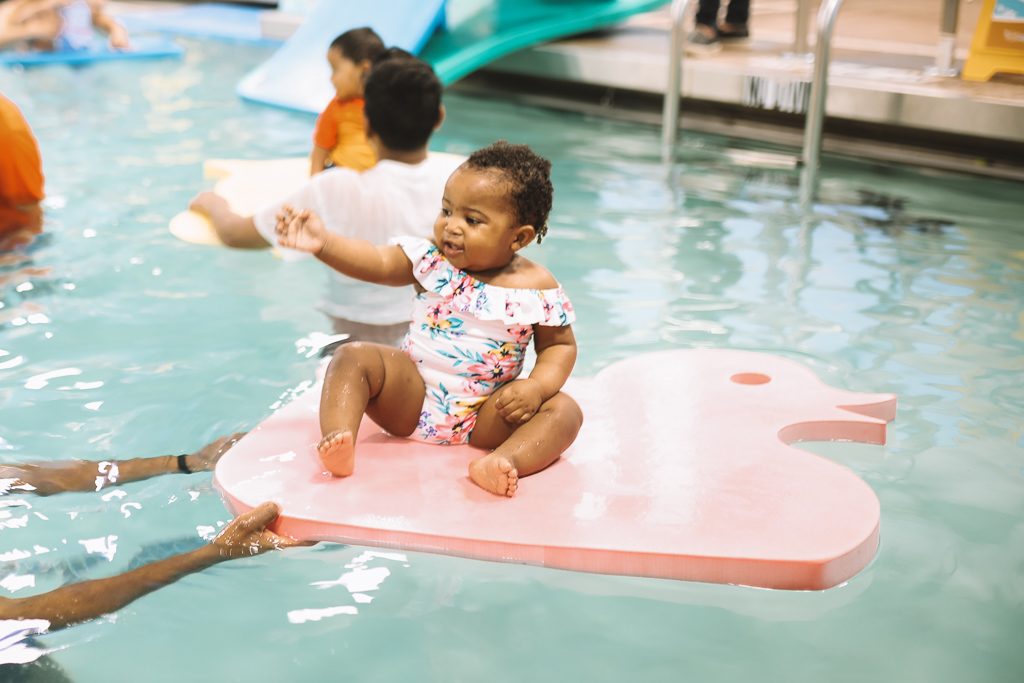 We love bonding with her during class! 
When she first started because of the timing of the lessons my husband didn't get to get into the pool with her so although we absolutely loved her first instructor we switched her time so she could rotate and her new instructor is just as impressive.
We're huge fans of Goldfish Swim School, and I share clips from each class on my Instagram. You can watch them here. A few of you have also joined our location or messaged me that a location opened up close to you and you joined too. If you have also joined, please shoot me a message. <3