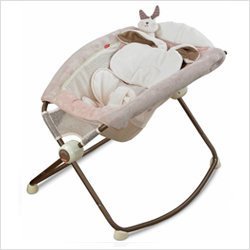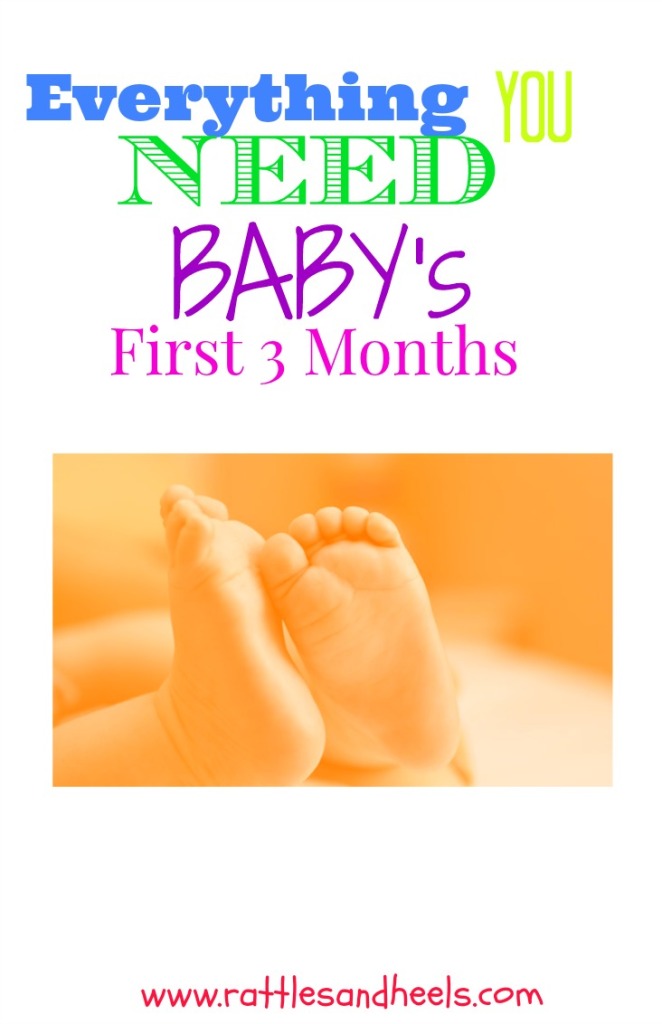 This week my baby boy turned the BIG three months. He's no longer a newborn. Those days are over, all he wants to do is play now. He's pretty alert, observant, happy and chubby. It's bitter-sweet because I love newborns but I'm also really proud of how well he is developing. Plus, my body is pleased with the extra sleep it's been getting lately. I will miss his perfect little eyes opening up to the big world around him. Aren't newborns sweet? **collective aww** I survived these past few months, in part because I'm now an experienced mama. I knew the must-haves for newborns to make my life as the mom of an infant simple, comfortable and efficient. If you're a first time mom trying to determine what you need for those first three months, I've put together this list of must-haves for newborns to share with you:Fisher-Price Rock N' Play
I fell in love with the Fisher-Price Rock 'N Play three years ago when, my then newborn daughter refused to sleep in her crib. She had GERD and would wake up the minute that we placed her down. After two rough weeks, we went out and bought this and she immediately began to sleep through the night. She slept in it for four months without any problems, always for long stretches. Of course, I ran out to get it while pregnant with my son in hopes that he too would sleep through the night in it. It didn't work out that way as he preferred to sleep in his crib but rocking him in it is the only way to calm him down when he's fussy.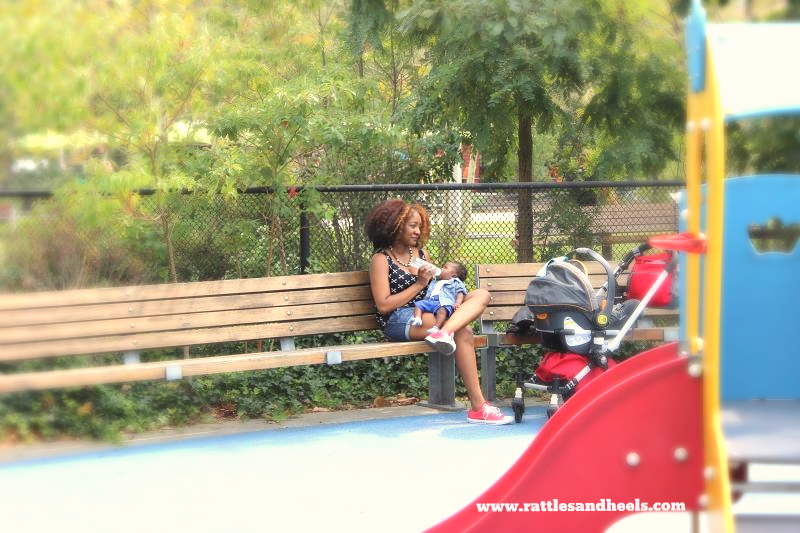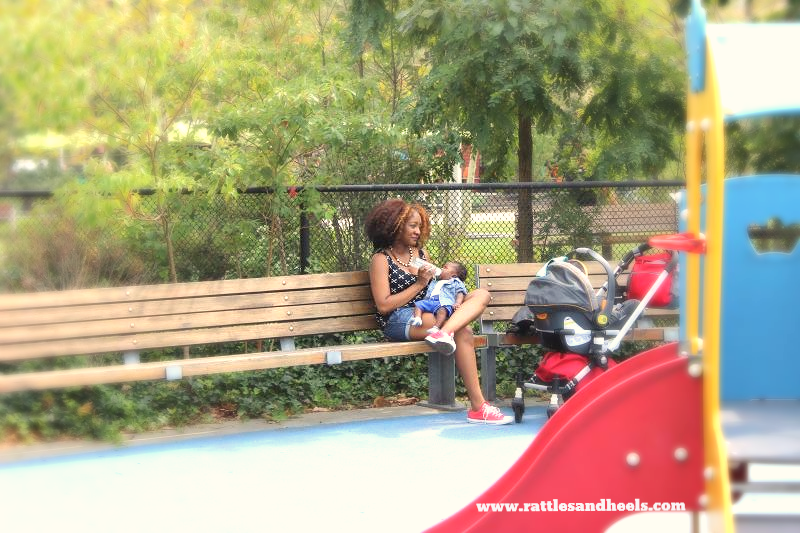 Dr. Brown Glass Bottles
Whether you plan to breastfeed or formula feed Dr. Brown's Natural Flow Glass Bottles are amazing. I used these bottles with no problems while exclusively breastfeeding, and my son had no issues with nipple confusion. We noticed that he was very gassy after his feedings with another brand of bottles so we decided to switch. These bottles have a vent system that minimizes the amount of air he swallows which reduced the infant gas. I also love the old fashion design of these bottles; they reminded me of the bottles in the '80s when I was a baby.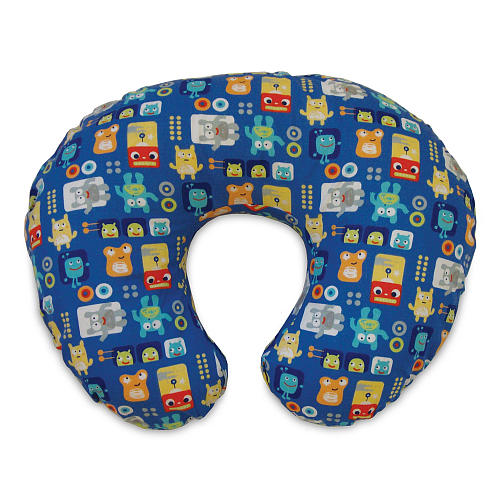 Boppy Pillow
Boppy Pillow with Slipcover is a lifesaver, really! The person who invented this is clearly genius. Tell them I said so! I've used this with both of my kids. It's such a functional product. I use it for just about everything – nursing, feeding, propping, tummy time and sometimes as my pillow. They sell them bare or with a slipcover, both times I purchased it with the slipcover.

[Tweet "The person who invented The Boppy pillow is a genius #mommyfavorite"]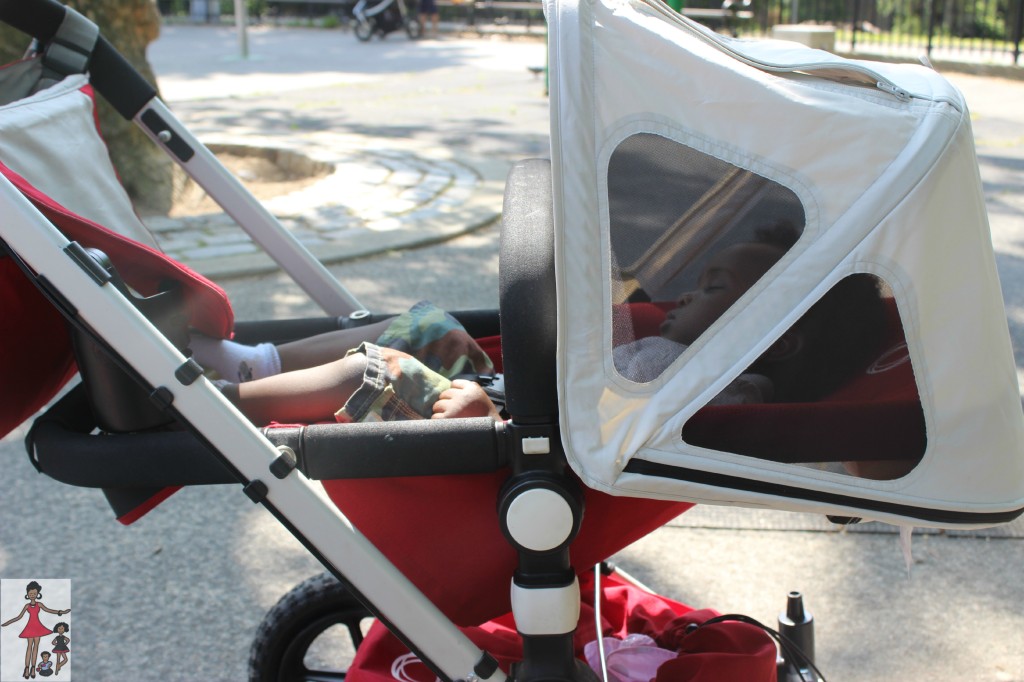 .    Bugaboo Breezy Sun Canopy

My baby boy and I love going for walks, but he was born in the summer. So, I was really worried about his delicate newborn skin getting sunburns. My first solution was to cover his stroller with a blanket, but it kept blowing off and made the bassinet too dark for his taste. I went to Buy Buy Baby to pick up something else up and stumbled upon this canopy. It ended up being a lifesaver, not only did it protect him from the sun but also insects and bugs. It's that product you didn't know you needed until you got it. There is also little "sunroof" at the top, where I can reach in and soothe him or give him a pacifier if need be. My daughter likes to giggle at him through the peepholes on the sides that gives him a nice point of view of the new world around him.
[Tweet "It's that product you didn't know you needed until you got it #bugaboo"]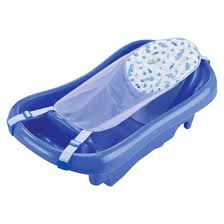 The First Years Sure Comfort Infant to Toddler Tub

This is another repeat item for me because of its functionality. My daughter had this tub and we used it from her first bath until she outgrew it.  I'm using it again with no complaints, its fits perfectly in the kitchen sink where I like to bathe the baby.  It drains and dries pretty fast as well. I think its a good buy for $17 at Target, you get your money's worth. It comes with a newborn sling that I skipped using with both of my kids. I found that the newborn side of the tub provided good enough support both times. Get it!
Just One You by Carters Bibsets
While my daughter somehow never spat up and didn't need to use bibs. Her brother is the complete opposite, a bib connoisseur. Here's the thing with bibs, they are either too thin and not absorbent or they are thick but rough and uncomfortable for the baby. These bib sets that I found at Target are soft yet thick enough to absorb spit up and keep it from soaking through to his clothes. They're also really cute.

       Huggies Little Snugglers
These diapers made me a Huggies convert. I was a diehard Pampers fan and used them all through with my first born until she was potty-trained. I still love Pampers especially for overnight but these diapers fit my little guy so perfectly. He's never had a blowout while wearing Huggies Little Snugglers which is seriously incredible. What gives?
     Cetaphil Cream
      My daughter's pediatrician recommended that we use Cetaphil Moisturizing Cream when she was an infant because of her dry yet sensitive skin. It worked so well not only did we continue to use it, we started using it ourselves. I actually use a few of their products now. I find this cream is moisturizing but not greasy which is rare. It's the perfect formula for newborn skin. I love that it's fragrance free and  makes my baby soft and smooth
     California Baby Body Wash & Shampoo
I learned about this product on a baby forum back when I was a first time mom. I had never heard about it before, but it came so highly recommended that I went out and purchased it. California Baby Shampoo and Bodywash  is a good alternative to old school baby shampoo and washes because it doesn't contain any of the harsh ingredients that may dry out your little one's hair and skin. It's so perfect, such great smell and texture that you could almost tell that it's developed by a mommy. It's a little bit more pricey than other baby soaps but last really long time which works out to about the same price.

[Tweet "I learned about this product on a baby forum back when I was a first time mom #californiababy"]
Pampers Sensitive Wipes
I use these wipes for just about everything. That's why I always try to buy the biggest box I can find (1000 wipes at BJ's, the best I've found). When my son was a newborn and using 12 diapers per day, I would go through one packet of these wipes in two days. They are perfect for the job though, strong, moist and fragrance free. I don't hesitate to use them on my children's butt or face.  I even use them on my face to remove makeup.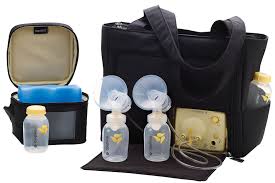 Medela Pump Instyle
When I decided to breastfeed as a first time mom, I had no clue how exhausting it would of been. By my third day, I needed to sleep and decided daddy and I would have to take shifts. This pump made sleeping possible, it's really powerful (I also had a hand pump which wasn't).  The pump comes in a discreet bag that keeps your plans to pump on the go your secret. I love the letdown feature and settings.This is one of the few items that I didn't need to repurchase. I just got new tubes and valves for it. (I'll do a post on everything you need for nursing soon).
     This is my list of must-haves for newborns. What are yours?