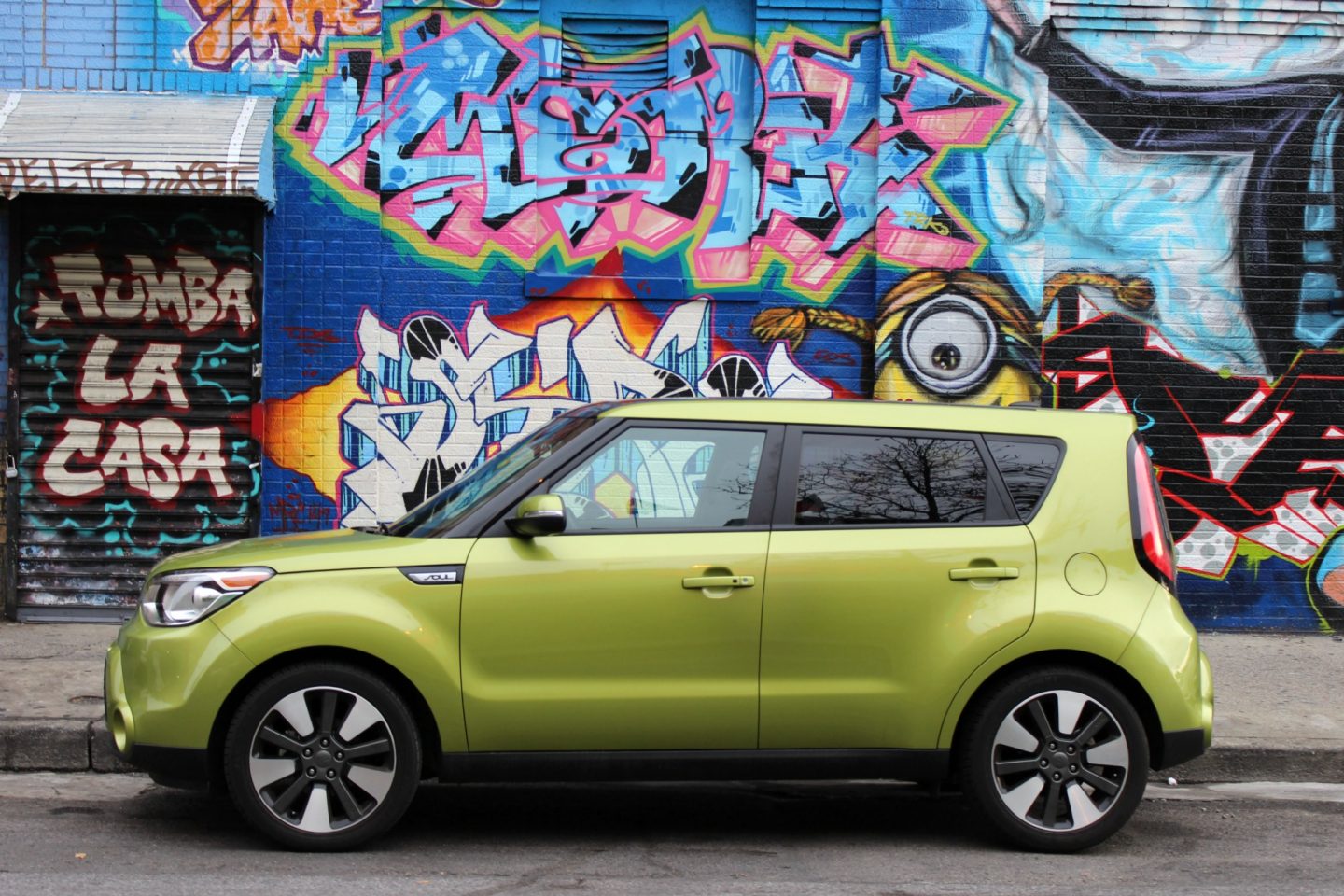 This is the last week of the year and it's been pretty laid back, I'm taking the time to relax and rest after a really busy December.  The holidays were lovely for my family but I definitely spent a whole lot of time and energy preparing to make it extra special for my children. Fortunately, we had the chance to test drive the 2015 Kia Soul crossover during the week before Christmas and that made getting around the city not only easier but a bit more fun.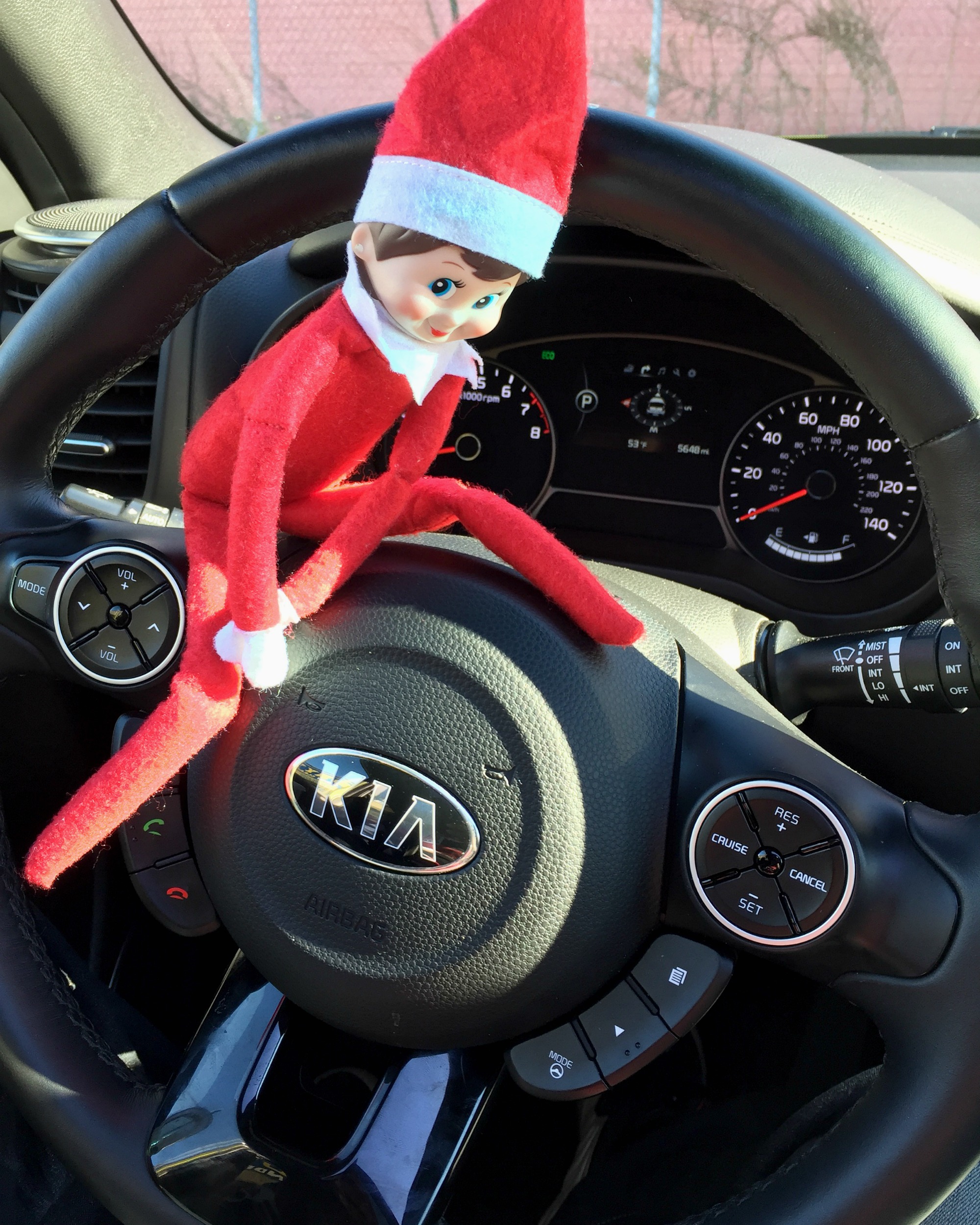 The Kia Soul! has a really unique shape and the one we reviewed  was in a festive green color which was just perfect for our holiday shopping, family visiting and hanging out around New York City. Our family's elf, YJ  even made his annual grand reappearance in this vehicle and the kids were blown away with excitement at the surprise of seeing him. So much so, that the Kia Soul earned the nickname The Elfmobile.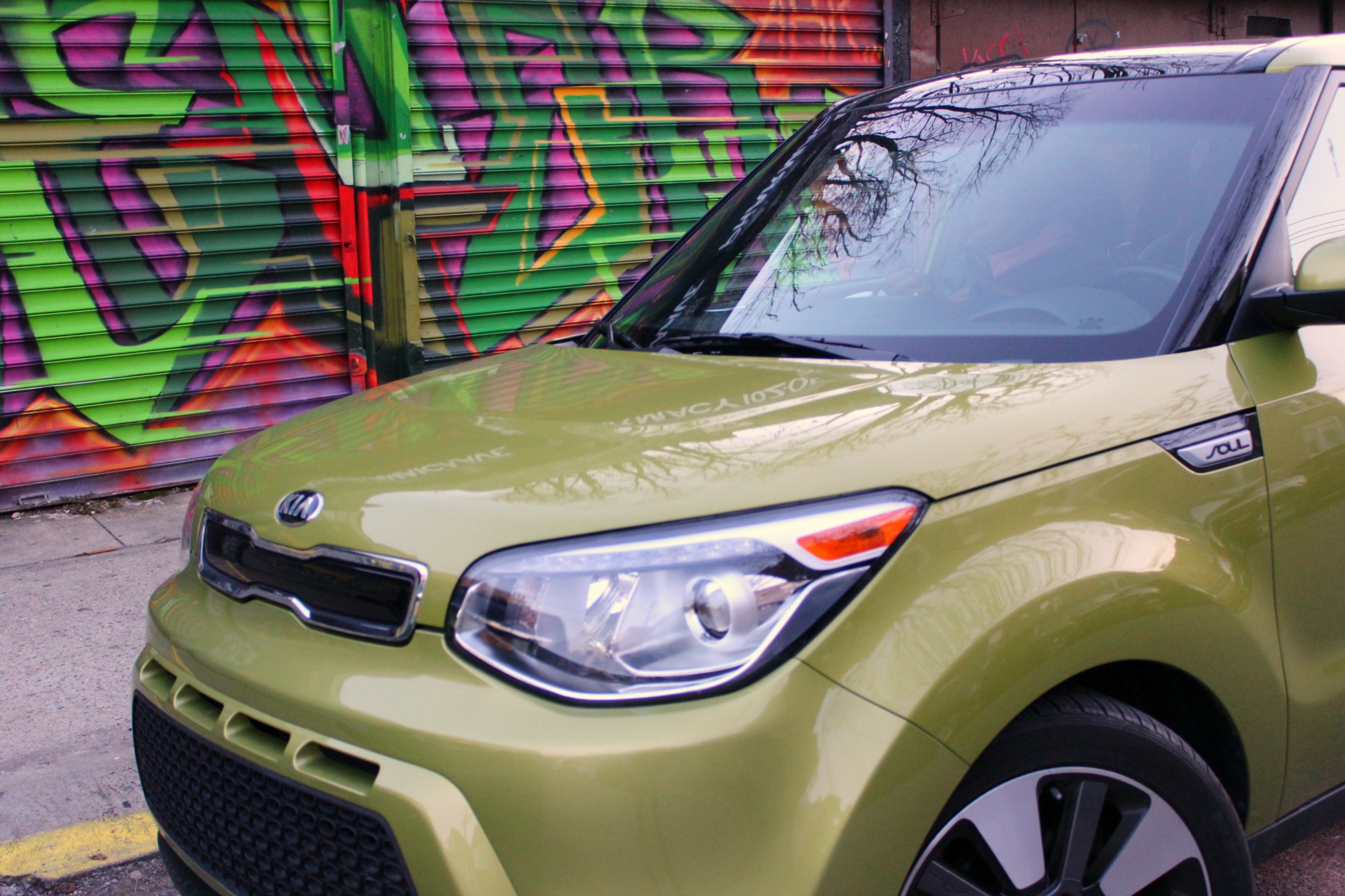 When the Kia Soul was delivered, I was slightly worried about its size but by the time my son's car seat was installed I realized that it was actually very spacious despite its small exterior appearance. Our family was able to fit comfortably and even my mom (who is also tall) was surprised by all the space in the crossover. Although, my tall family was able to fit comfortably in the crossover the trunk space was a rather tight. I managed to squeeze in some of my groceries in the trunk but it was a tight fit and I had to store some of the groceries inside the Soul which was a small inconvenience. If you still use a stroller for your kids, depending on the size of the stroller it may be difficult to get it into this crossover.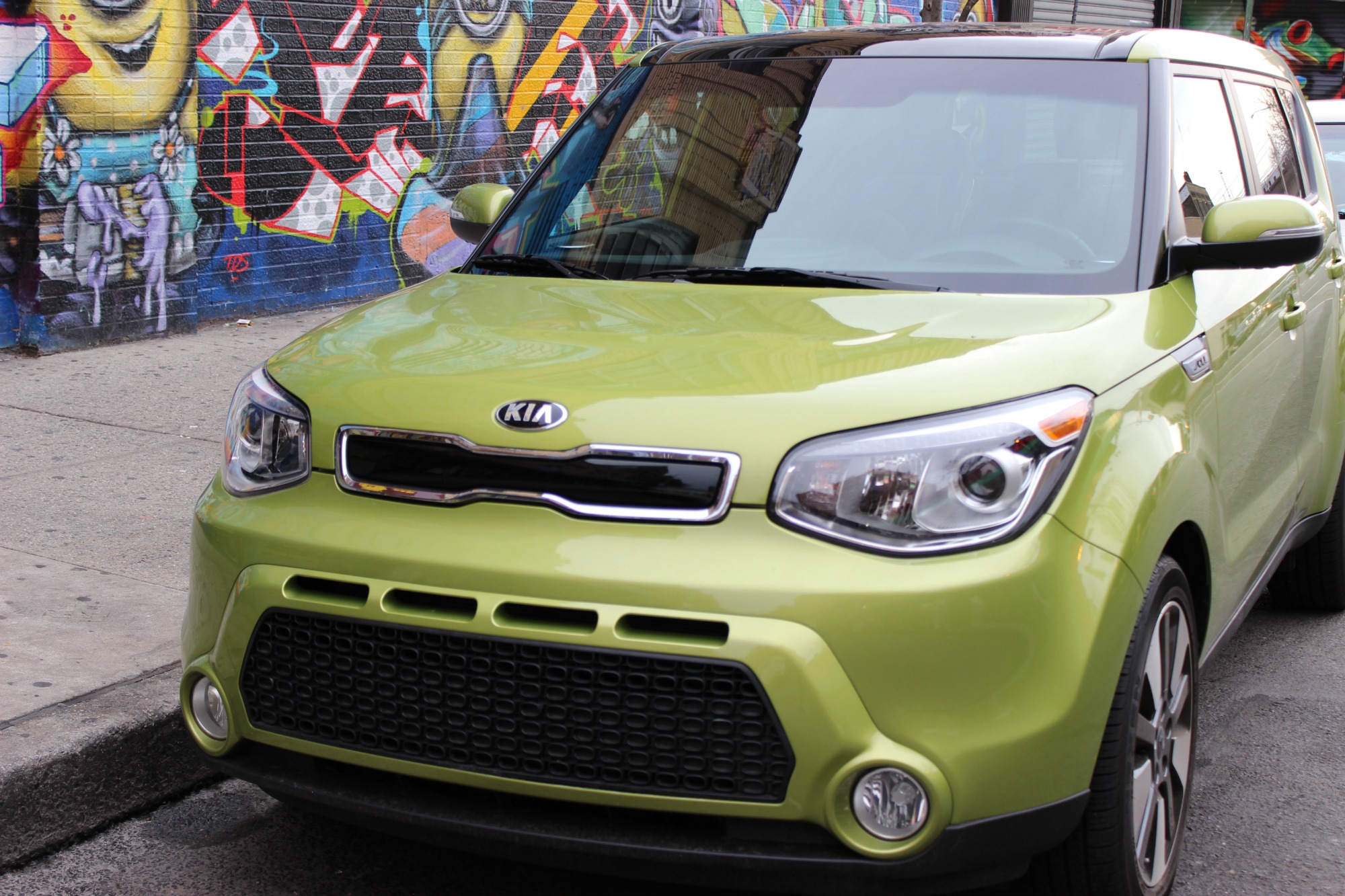 What I loved best about the Kia Soul is how smoothly it drives, it's a very easy drive especially for new drivers. Although, we zoomed all over town it was very easy on gas with 24 mpg in the
city and 30 mpg on the highway. W
e also loved the heated front seats, panoramic sunroof, and the Kia Soul's signature mood lighting. The mood lighting was really fun for driving at the night and the kids loved it.
The Kia Soul is inexpensive and starts at 
$15,190. 
You can get more information about the Kia Soul and find local dealerships
here
.