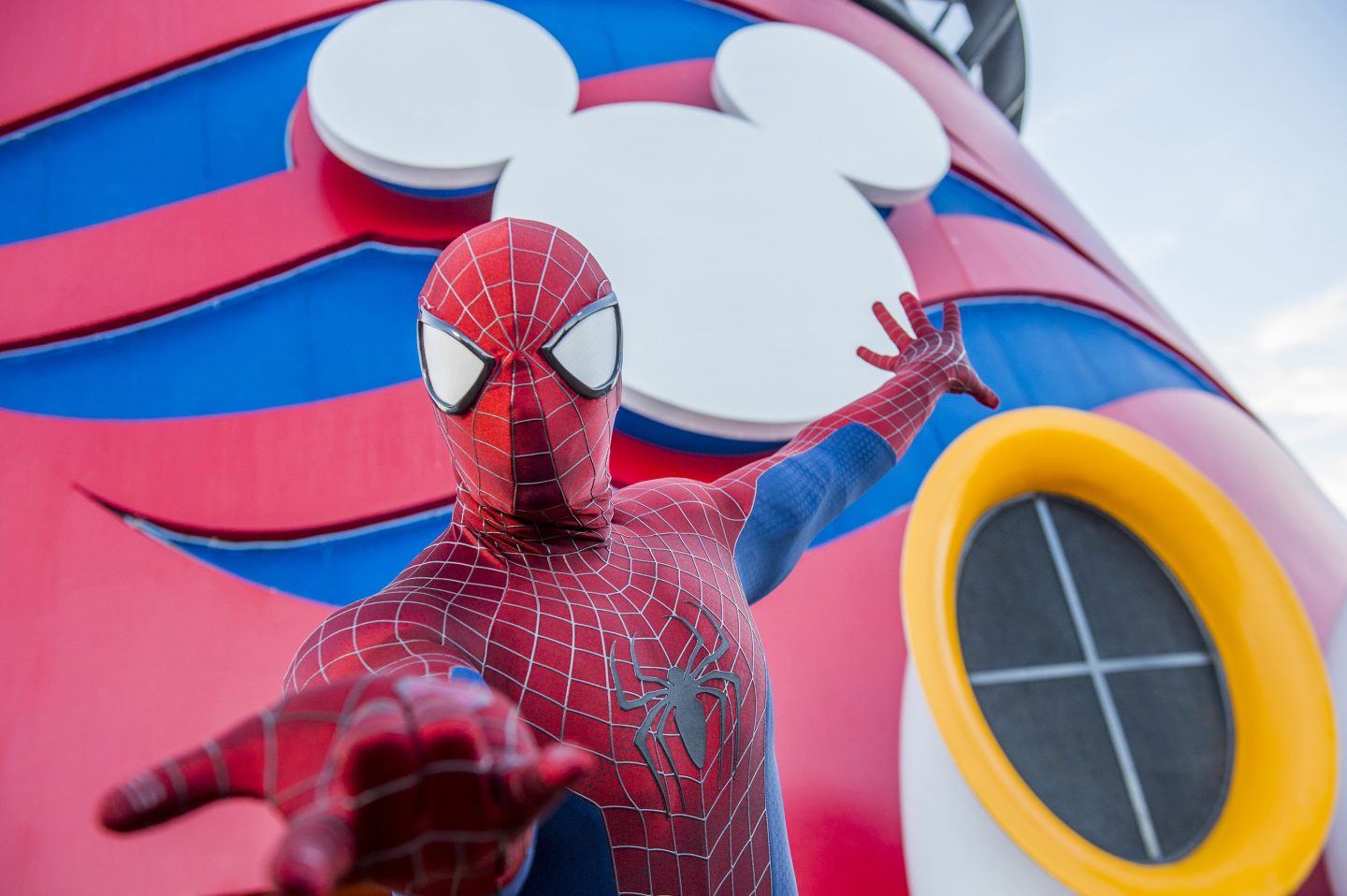 About 5 years ago, I had a coworker who had the nerve to take a Disney Cruise with her adorable little family and tag all of us in almost every photo she posted on Facebook. We called her a total showoff and I told her she just wanted to upset us with her pictures skipping around Disney's Castaway Cay in the Bahamas all while we stifled under scarves and heavy coats in the midst of winter. I promised her that I was sure to get back at her one day when my family and I take our own Disney Cruise. Well, Disney Cruise Line recently invited me to lunch to learn about their new Marvel Day at Sea and I think I found the experience that would make her green with envy. If your family is filled with Marvel fans or you want to crush your vacay with some Disney magic mixed with Marvel super powers then Marvel Day at Sea experience aboard the Disney Magic may just be for you. Here's a few cool things about these voyages: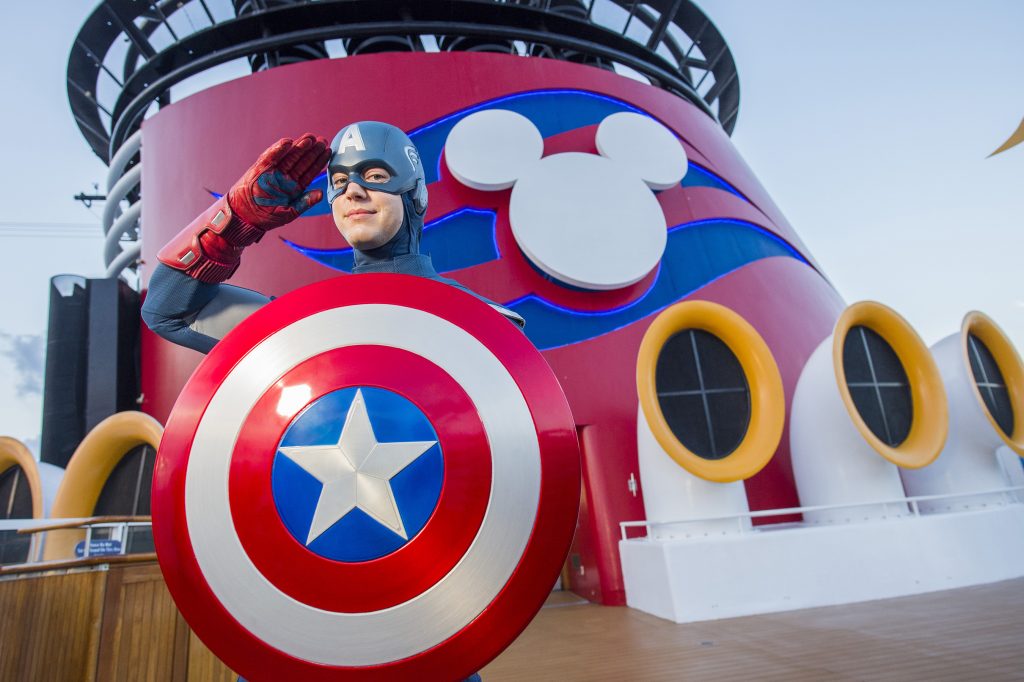 Marvel Day at Sea Voyages will kick off in New York City.
It's no secret you need to be a superhero to raise a family in New York City so it's only natural seven special voyages with Marvel Day at Sea will depart from the Big Apple this fall. Of course, you don't have to be a New Yorker to take advantage of this experience as you can make this incredible city part of your vacation. There will be Bahamian voyages departing Oct. 28 ; Nov. 4, 11 and 18, 2017 with a stop a t Disney's private Castaway Cay and a fun day Walt Disney World as well as Canadian Coast cruise which departing New York on Oct. 21, 2017 with stops at Charlottetown, Sydney and Halifax. If you can't make these don't worry. You can catch Marvel Day at Seas on eight special voyages from Miami departing January through April 2018.
It's a Full Day of All things Marvel.
One of the first things they told us was remember to pack your Marvel costumes for this voyage because it's going to be a FULL DAY of all things Marvel. I can just imagine my son thinking he's actually Spiderman after a full day in character hahaha or worst my husband. There is going to be the first time that so many super heroes and super villains will be on board together.
Interactive Doctor Strange Show
Disney knows a thing or two about putting on some amazing shows so hearing about the new Doctor Strange at the Disney Theatre I have very high expectations based on the shows I've been too in the parks. I'm a huge fan of interactive entertainment so I love that the audience gets to also participate in the Doctor Strange Show.
The Black Panther will debut on Marvel Day at Sea.
I don't know anyone who isn't excited about the new Black Panther movie. Well, the Black Panther character will debut on the Marvel Day at Sea 2018 voyages for interactions and photos. Imagine the Black Panther as part of your vacation? #Epic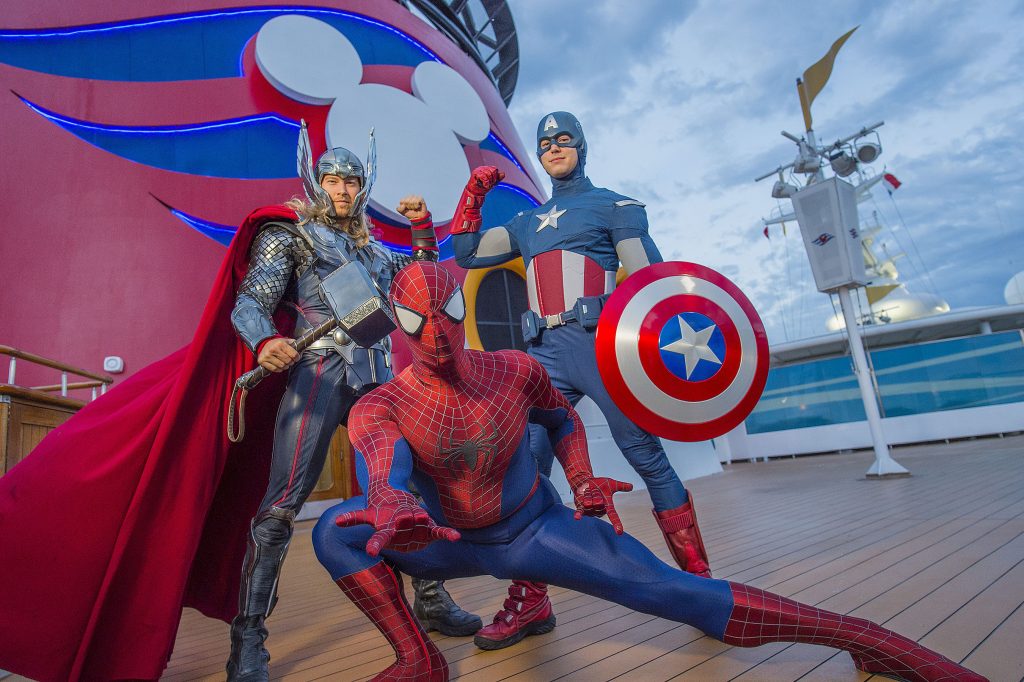 Exclusive at-sea screenings
One of the coolest things about Marvel Day at Sea is the exclusive screenings. You can enjoy viewings of both Marvel classics from the Marvel Cinematic Universe as well as the latest releases. I mean how fun would it be to be on-board and view the latest release at midnight?
MARVEL's Avengers Academy
Part of a new experience on the Disney Dream is the MARVEL's Avengers Academy where your kids can participate in arts and crafts as well as "swoop into the top-secret command post of S.H.I.E.L.D. and wield the weaponry of your favorite Avenger—including Thor's hammer, Captain America's shield, and Iron Man's armor!" I know my little ones would absolutely love this.
Disney superhero cast members will take care of the kids so you can enjoy some grown-up time.
Heading on a cruise vacation with little ones is fun but geesh when you really want to get down at the Marvel Deck party it can take away from your fun running after the kids. One of the things I really took away from the luncheon was how much attention Disney puts into ensuring that parents are able to enjoy some time away from the kids on-board knowing the little ones are safe. Did you know that you can cruise with babies as young as 6 months on Disney Cruises? I had no idea but they offer childcare options for all kids on-board at the It's A Small World Nursery. Just keep in mind that you would need to make special reservations for babies ahead of your voyage to secure care.
Friends sharing all that I learned at lunch with Disney Cruise Lines is making me really excited about planning and taking our family's first Disney Cruise when the new baby settles in. Of course, I will share the full experience with all of you but in the meanwhile, if you've been on a Disney Cruise or planning a trip I want to hear all about it below!
ps: You can book your Marvel Day at Sea here! I checked and there are still dates available. WooHoo!