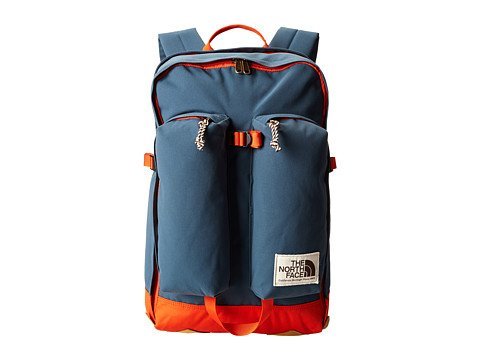 This post may contain a few affiliate links. However, all opinions are mine alone.
I am really excited to share the Rattles and Heels Holiday Gift Guide: Gift Ideas for Men. This is more of a collaborative post because of course, I know very little about what men really want for gifts. Actually, I find men to be very difficult to shop for especially since "gifty" things are just not their style.  Luckily, Mr. Rattles came in and saved the day shining the light on the male species and what they really want.
…if he's outgoing
Get him a New Backpack
Most guys are casual but during the holidays I notice stores trying to push dressy bags as gifts. Most of those bags are indeed cool but nothing the regular fella would want to use on any given day. Mr. Rattles pick was the North Face Crevasse in blue ink and Zion Orange. There is no denying that this bag is masculine and modern with a clean design. This is the perfect guy bag for daddy's day out with the kids sans the diaper bag.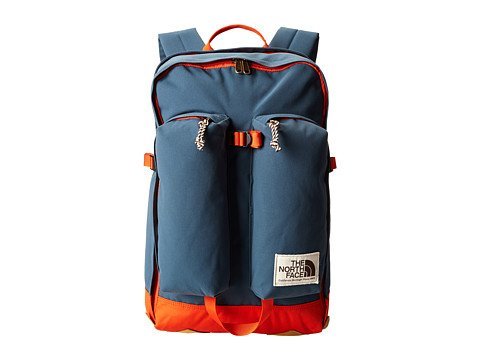 ….if he loves music?
Get him Wireless Headphones and Speakers
Men love music especially on the go. Mr. Rattles uses his wireless Beats by Dre headphones to do everything from listen to the news while The Super Knight naps to listen to Biggie when he's washing dishes. These headphones keep their charge for a long time and are really strong. They've withstood lots of abuse from both of our kids and are going strong. These golden headphones for the holiday season are the perfect gift for the guy in your life. If  your fella's been exceptionally nice, you can choose to splurge and spoil him with the headphones and capsule.
…if he's a health nut
Get Him A Vitamix Blender
If your guy is trying to lose all that sympathy weight he gained during your pregnancy or just from being up late with the baby he'll appreciate this Vitamix blender set to get him back to his old self. According to Mr. Rattles, men are having a green smoothie moment and I would completely support this because we can use it too. Win-Win!
Get Him A Leather Toiletries Bag
>He will appreciate  a leather toiletries bag to pack his razor, aftershave, cologne and other necessities. If you want to go a step further, you can fill it with travel size toiletries so he wouldn't have to worry about purchasing them when he's ready to jet set. He recommends Clinique Men and Shea Moisture Men grooming lines.
Which of these gifts will best fit your man?