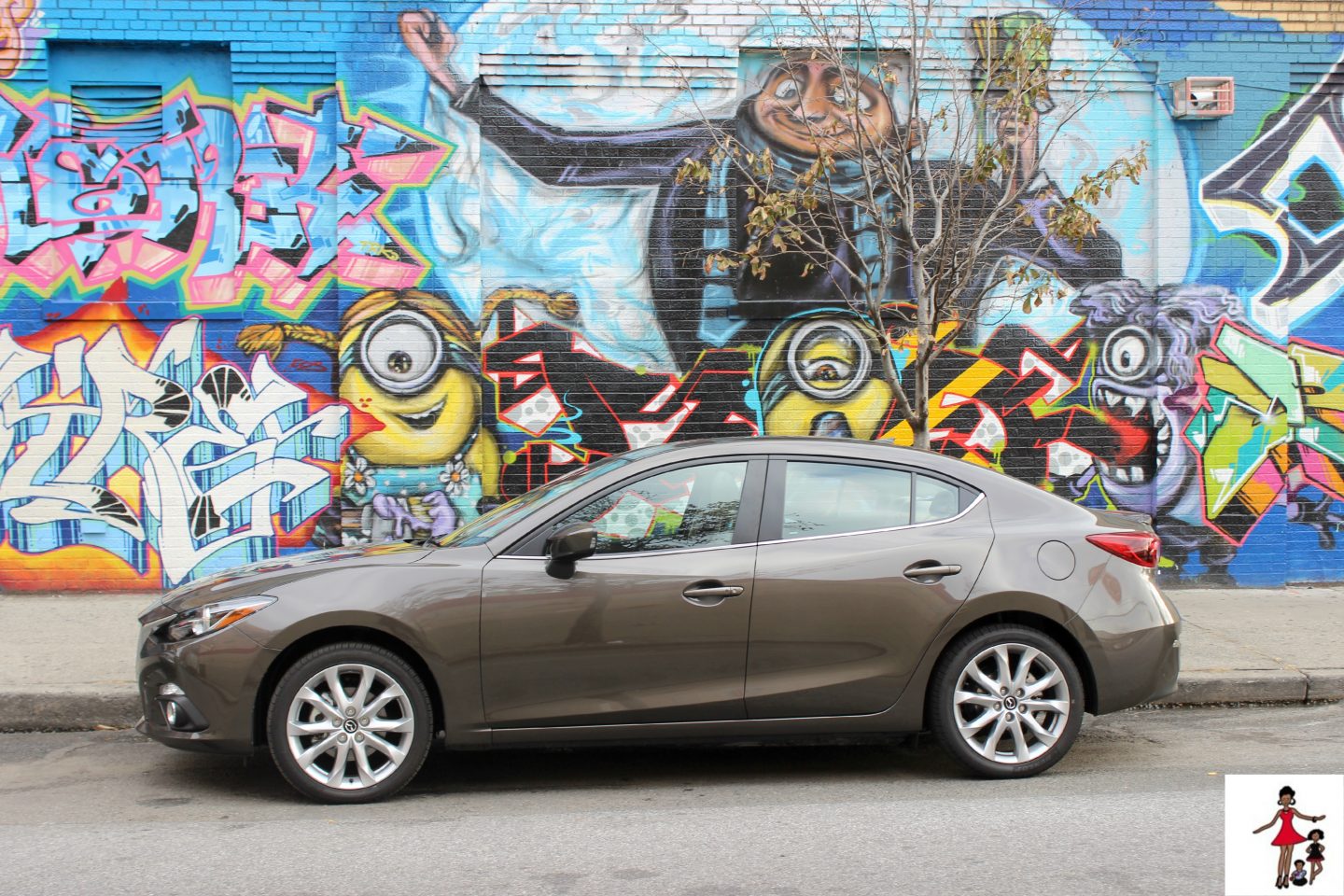 Vehicle was provided or loaned for the 2015 Mazda 3 review. All opinions are my own.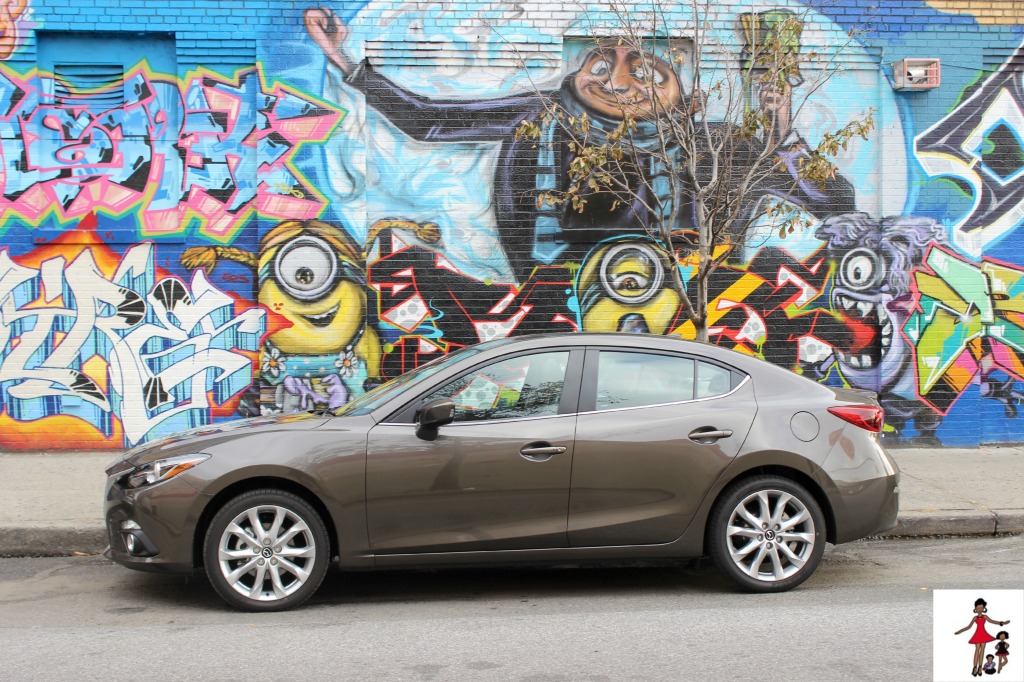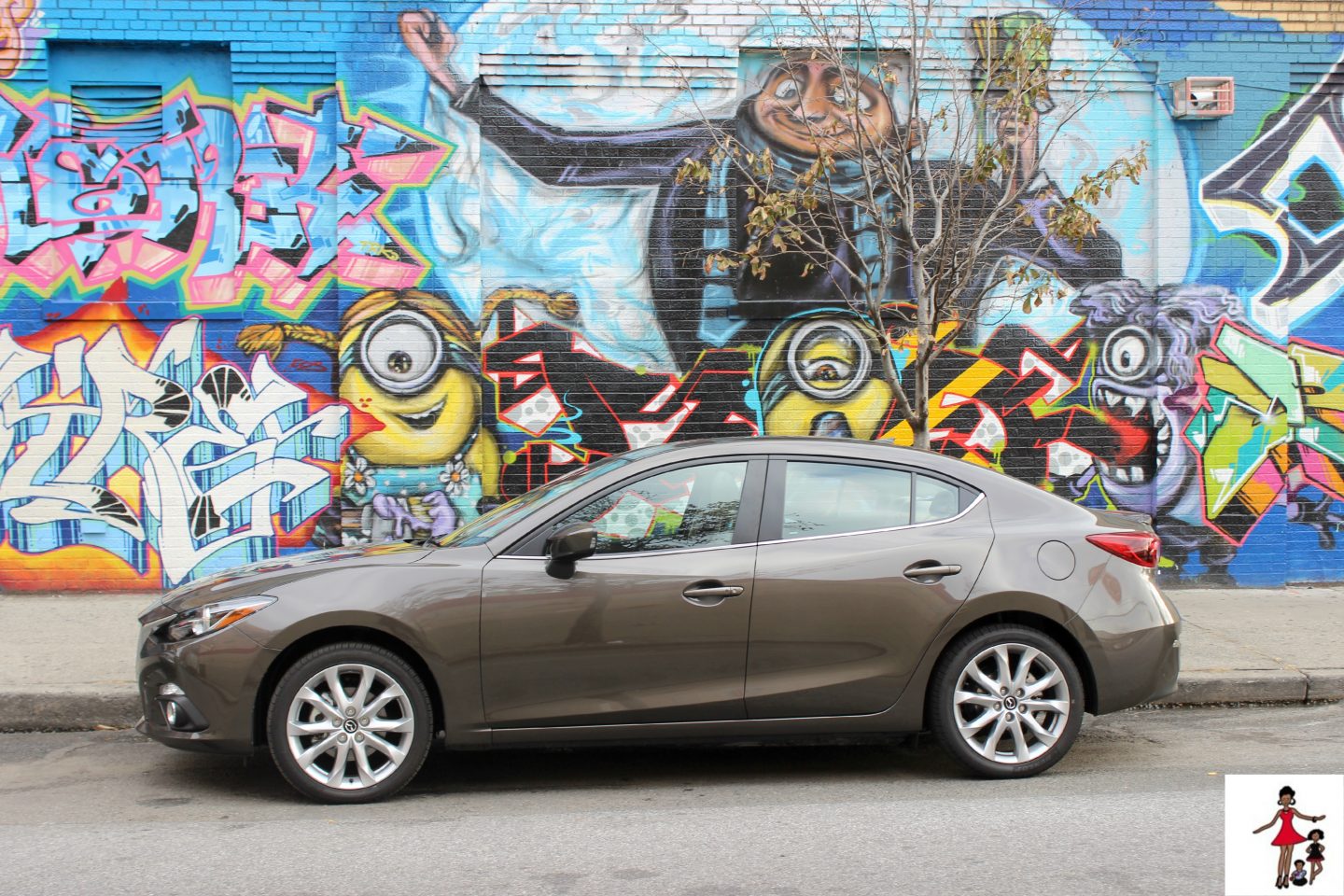 The Princess Fairy claims to enjoy surprises but I'm not sure how true that is. This is the second time that I picked her up from school in a car I was reviewing and she demanded some answers. "Is this going to be a girls car? Did daddy see it? What time you got it?" I explained that she and mommy would do some investigating. Let me tell you, kids love the word "investigating" so that got her really excited . She decided that every investigation needs a code name the 2015 Mazda 3  was immediately nicknamed "Tiji".  I'm not sure why or where the name came from but at some point  we all ended up calling the car Tiji.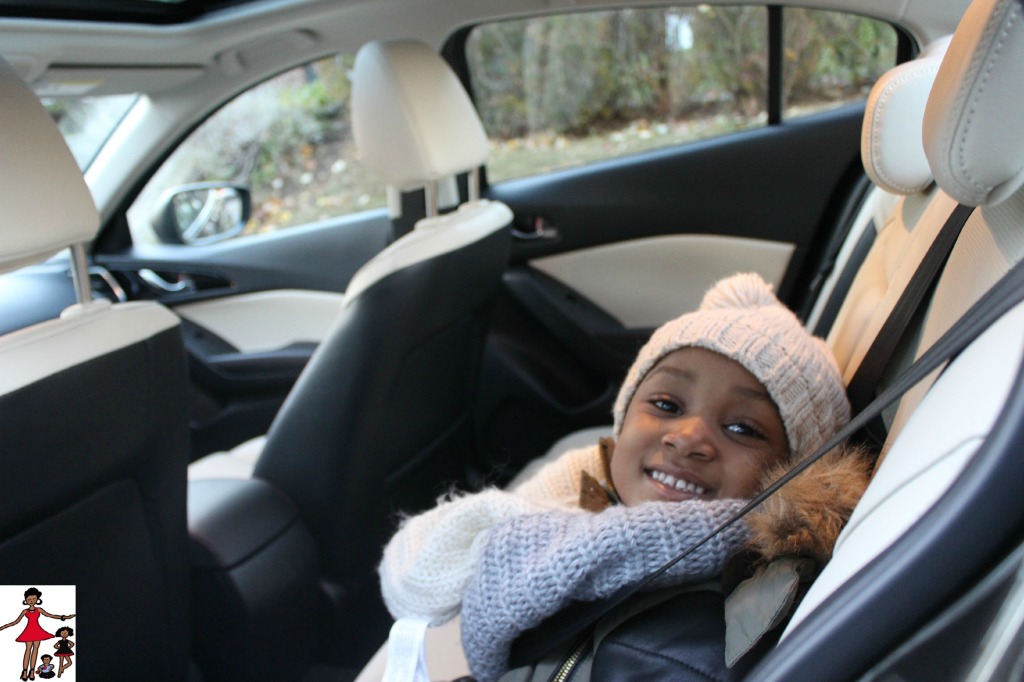 The model that we reviewed was the Grand Touring, which is fully loaded  with two toned leather seats, sunroof, back-up camera, blind spot monitoring, navigation system, a great entertainment system with Bluetooth, XM radio and Bose speakers. I could barely believe that a car with all these fabulous features could be so affordable since the asking price is $29,000. When she peaked inside of Tiji, she "smized" Tyra Banks style with approval "Nice I like it!"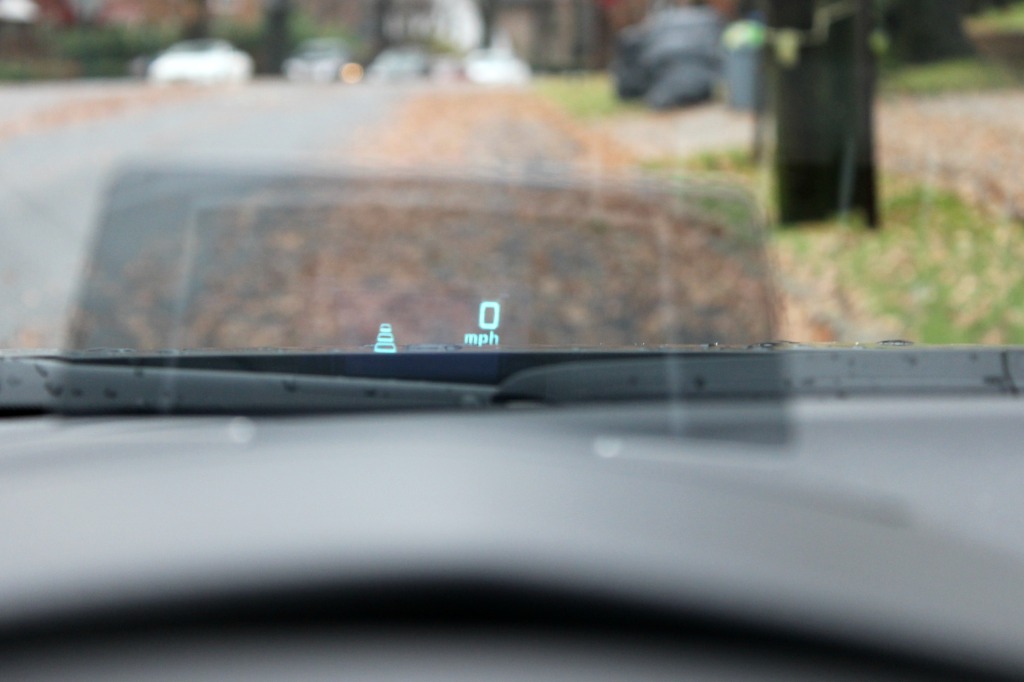 While she obsessed over the beautiful interior mommy was keeping her eyes on the road thanks to the Active Driving Display.  This was my favorite feature of  the 2015 Mazda 3. It's so awesome, I had to make a video to show you guys how it worked.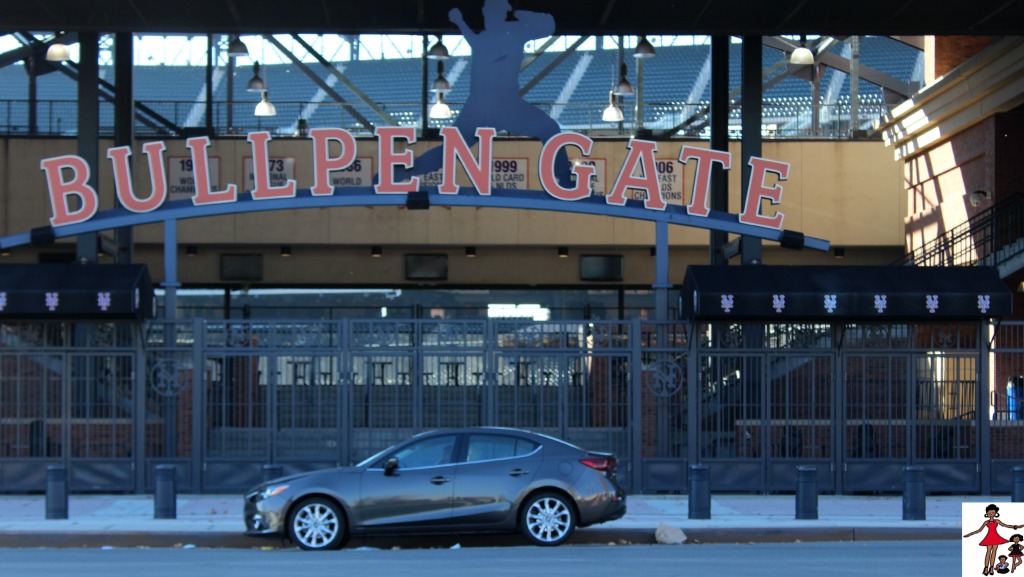 Talking about driving, since we're a pretty active family Tiji was on the road a lot. It was pretty cold that week and most days I was playing cute ditching my bubble coat. I must say that this car warmed up really quickly. The heated seats were a welcomed feature on the blistering cold days. I was impressed that I didn't have to get out and buy gas in that weather because the 2015 Mazda 3 is incredible on gas. I used one gallon and a quarter in one week. For this reason I would recommend this car to parents looking for an affordable car.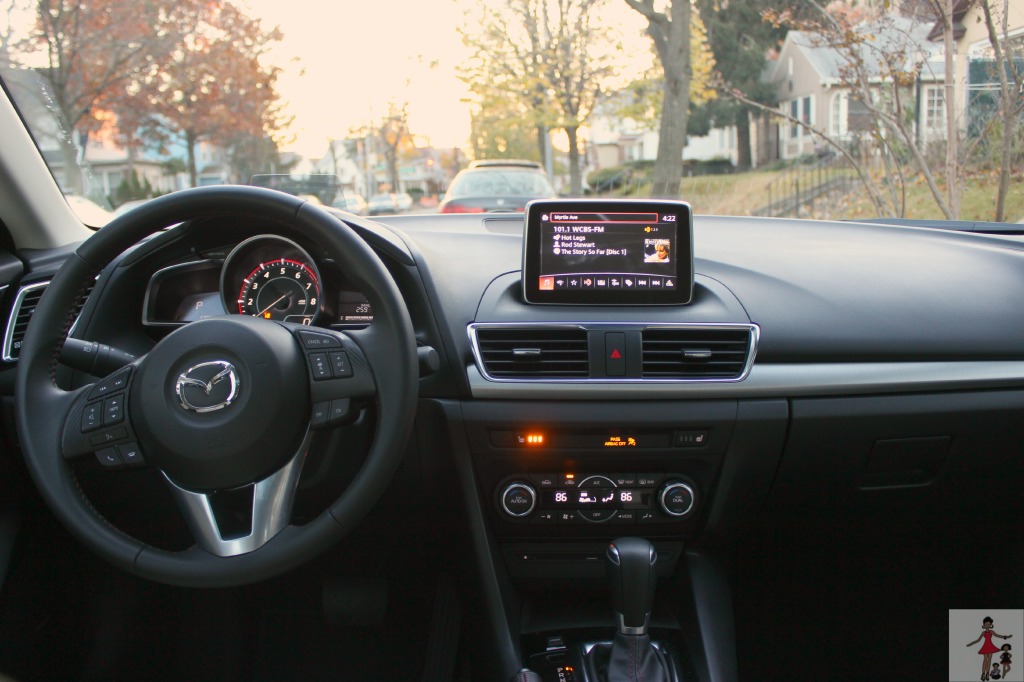 Now you know how parenthood goes there are ups and there are downs. Boys will be boys and The Super Knight who loves to rump, fell while playing with his sister. Thankfully, he's okay but getting around in this car made getting him to his doctors appointments and communicating while on the go a breeze. When it comes to my babies health, I can turn into a little worry bird so it was nice to have one less thing to worry about. We ended up going to a doctor outside of the five boroughs and that's where the navigation system took care of finding us there on time for our appointment while avoiding the heavy traffic during rush hours.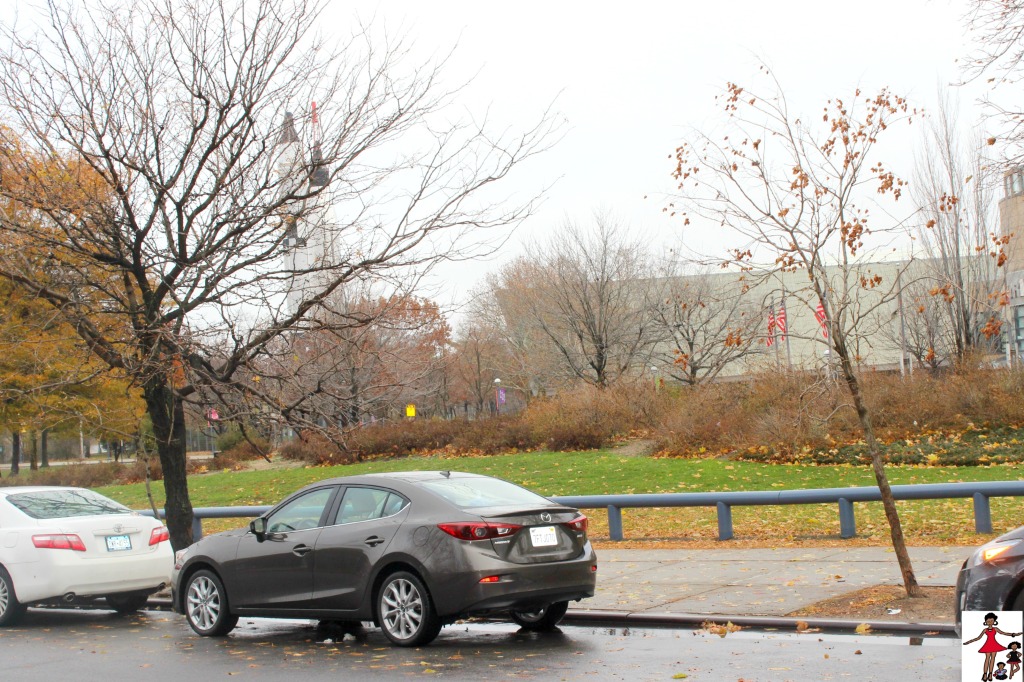 Once the little guy  was feeling better it was time to get him out to have some fun. The following day we picked up The Princess Fairy from school and headed straight to the New York Hall of Science. This is one of our favorite museums but parking can be tight. Usually, I find parking a few blocks away and The Princess Fairy would complain she couldn't see the signature rocket ships in front of the museum. The 2015 Mazda 3 is the perfect size for street parking and we were fortunate to find a good spot out front that she could see the rocket ship from her booster seat.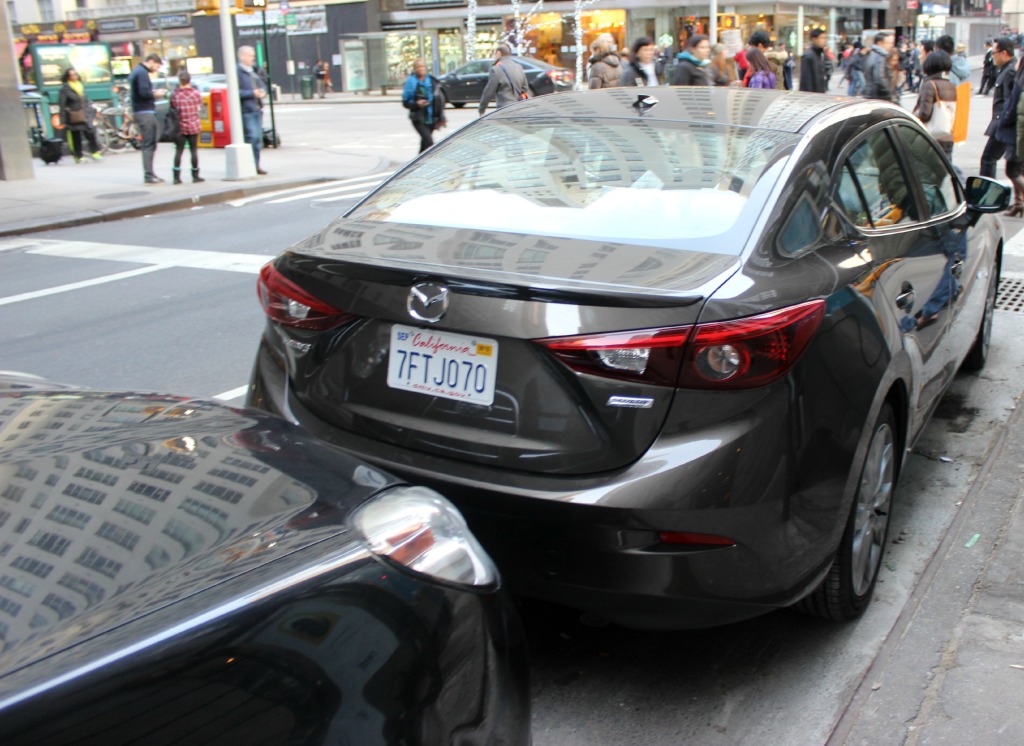 So good that instead of taking the train into the Manhattan as we would usually do we drove there with Tiji to go shopping. It was so awesome to be able to find a good parking spot right off of Fifth Avenue where the kids danced on the Big Piano at FAO Schwartz and watched the iconic window displays. Not having to search for parking meant more family fun time!
Now when it came time to go grocery shopping, I was nervous that all of our food wouldn't fit into  Tiji's trunk. Boy, was I wrong. I was pleasantly surprised that this car although small has a very spacious trunk.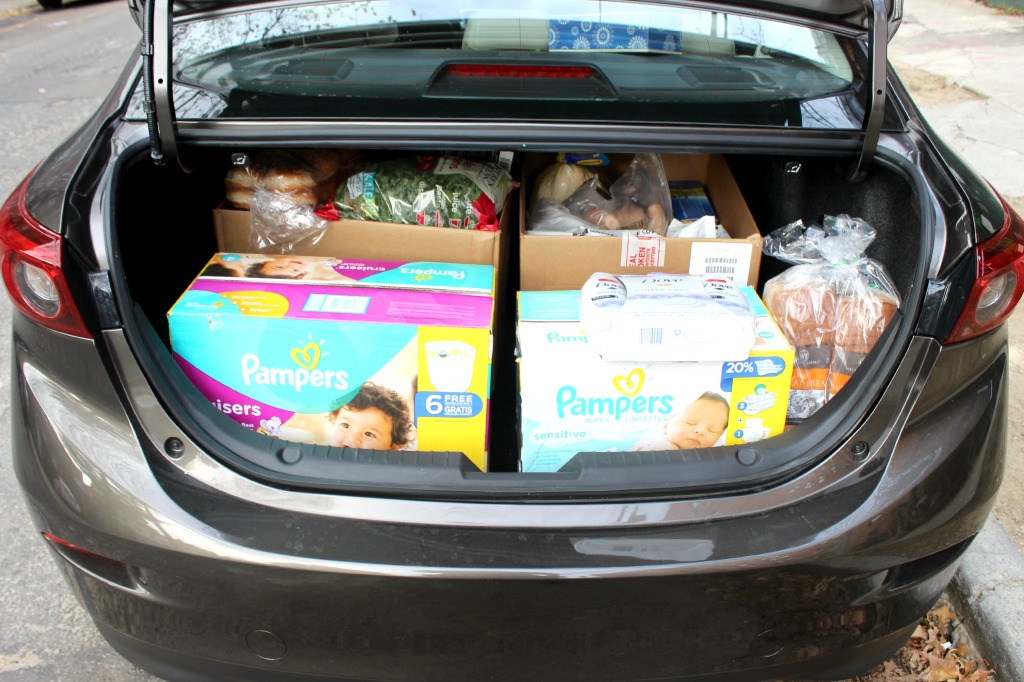 Our family is tall, The Super Knight is in 90 percentile for his height, my daughter brags about her height all the time, I'm 5′ 7″ and Mr. Rattles is over 6 feet. So when I sized up the Mazda 3, I wasn't sure how our family would fit. Initially we installed the baby's seat behind the driver's seat  which made driving very uncomfortable for me. I moved his car seat to  behind the passenger side and my daughter's booster seat directly behind me. This was very comfortable and I had no further space issues, the kids were very comfortable. Without the rear facing carseat the back seat is very spacious so I would recommend this car for parents with kids in booster seats and older but if you have babies or toddlers in rear facing seats keep in mind that this may be a tight ride.
Which of these features do you think you would enjoy most if you purchased this car?