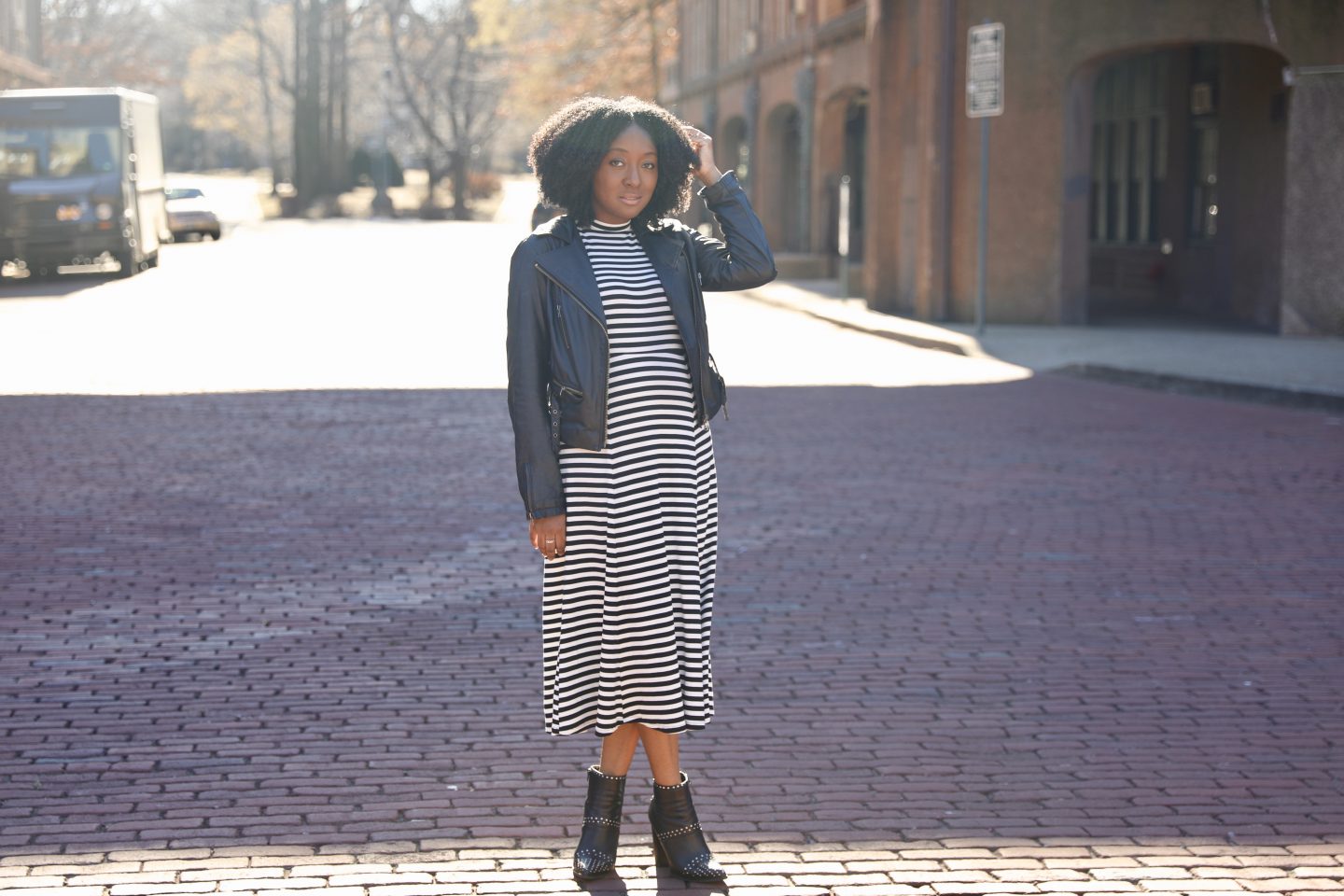 If you're reading this post, you're probably a mom! Whether you had a baby 2 weeks ago or a year ago you're probably looking for flattering post-baby style ideas. I made a video with many ideas 3 months after I had my son back in 2014 (you can watch it here) but my body is different this time around and my style had definitely changed so I wanted to start sharing more of my outfits to give you inspiration. To me, flattering post-pregnancy style isn't about creating illusions of being aligned with what society deems the "perfect body type" but wearing clothing that's makes me feel fabulous. We're moms and with everything we have going on, we should always be able to feel good in our clothes.
Flare midi dresses are my go-to because they are very flattering on me because of my height and body type. I also think they look great on shorter women and if you are a shorter woman looking for midi dresses ASOS have beautiful options in petite sizes.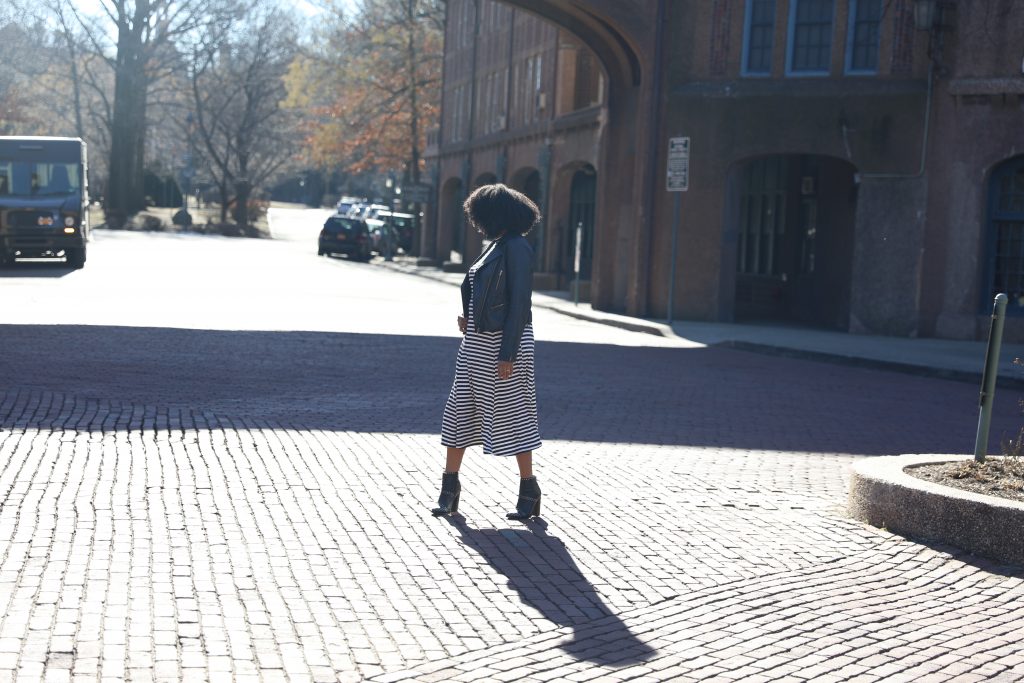 This midi dress is from Target's Who What Wear line and was around $30, I've shared my love for stripes before and while some would advise against wearing them if you're looking for a flattering dress I dare to differ.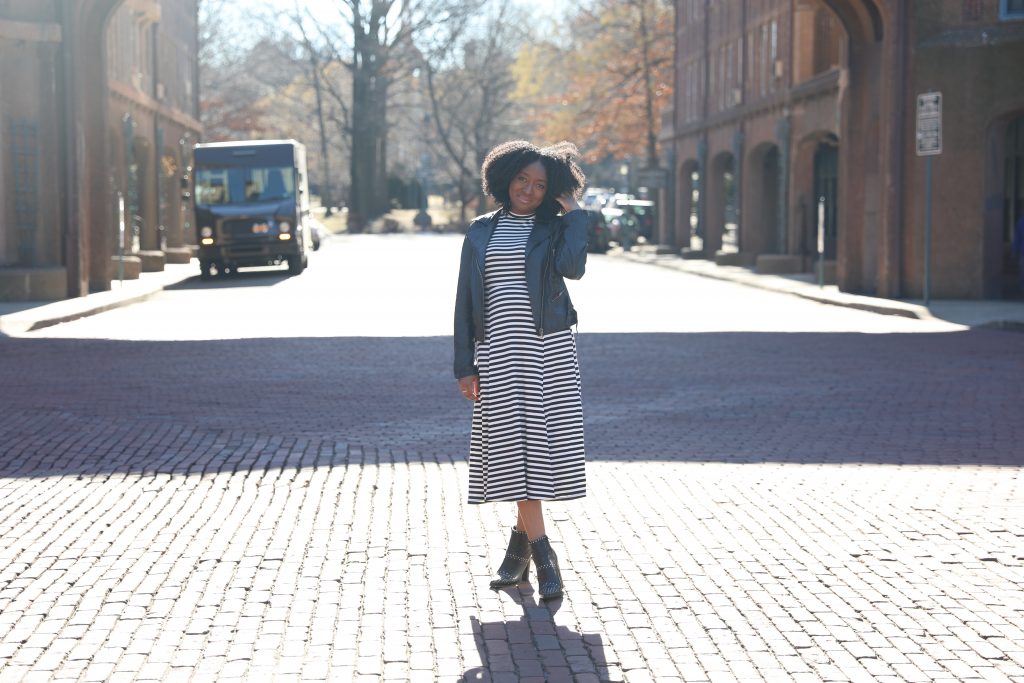 The bold stripes pattern makes a statement and exudes confidence. There is nothing like a woman who isn't afraid to show off her curves.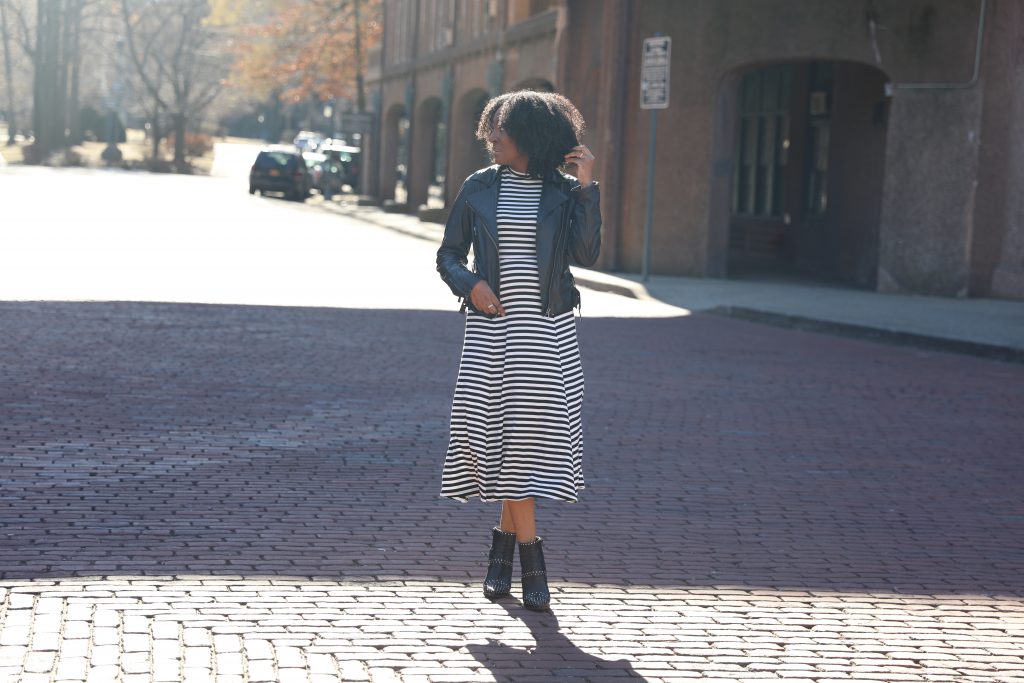 This dress could look a little matronly if you're not careful how you style it. For an edgy look, I paired it with my favorite moto jacket that I've had since I first moved to New York City back in 2003 and these studded leather Steve Madden boots that I scored on sale and shared in my Instagram stories.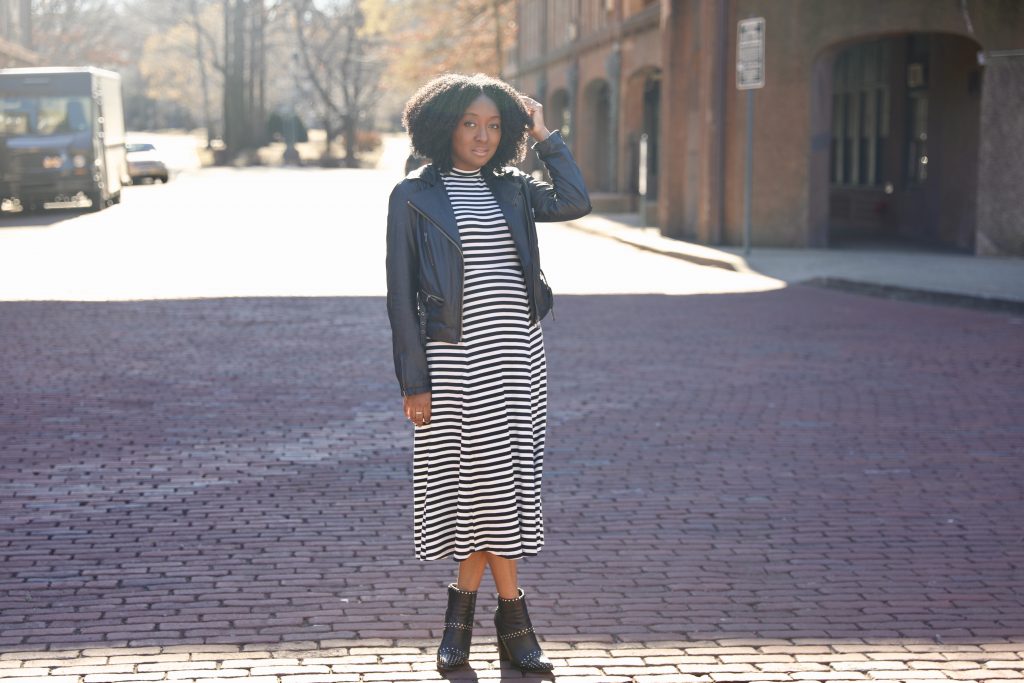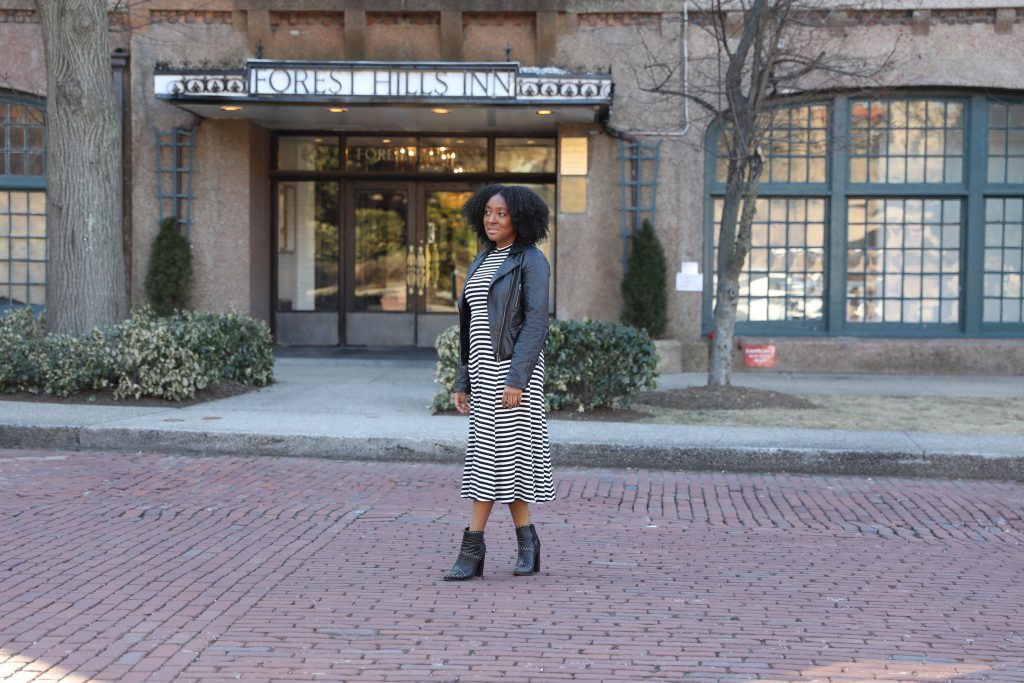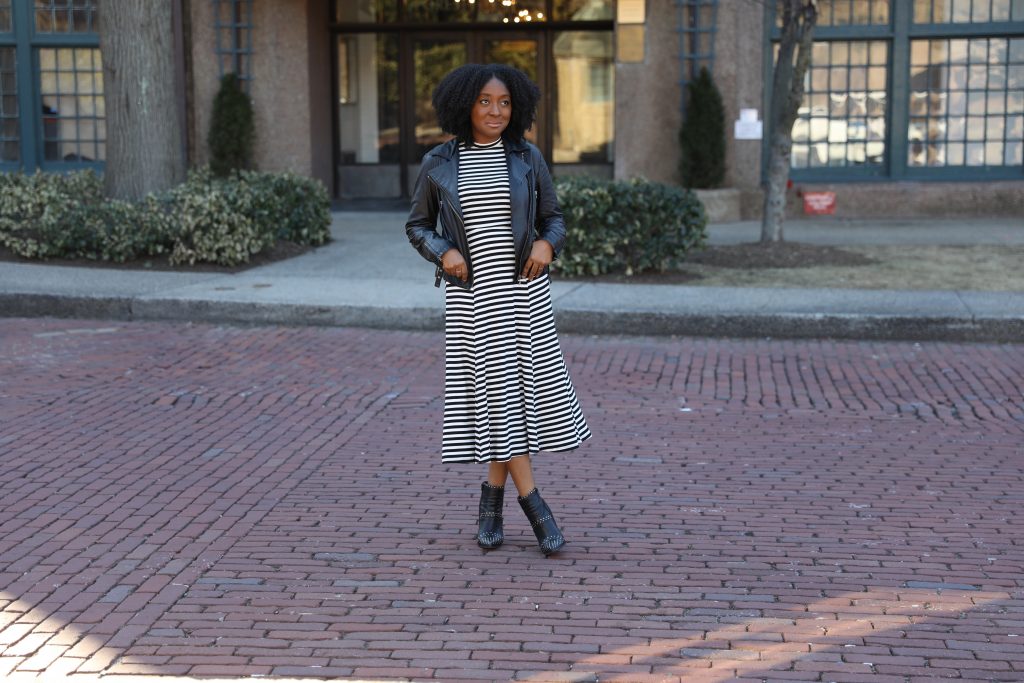 Would you wear this flare midi dress?