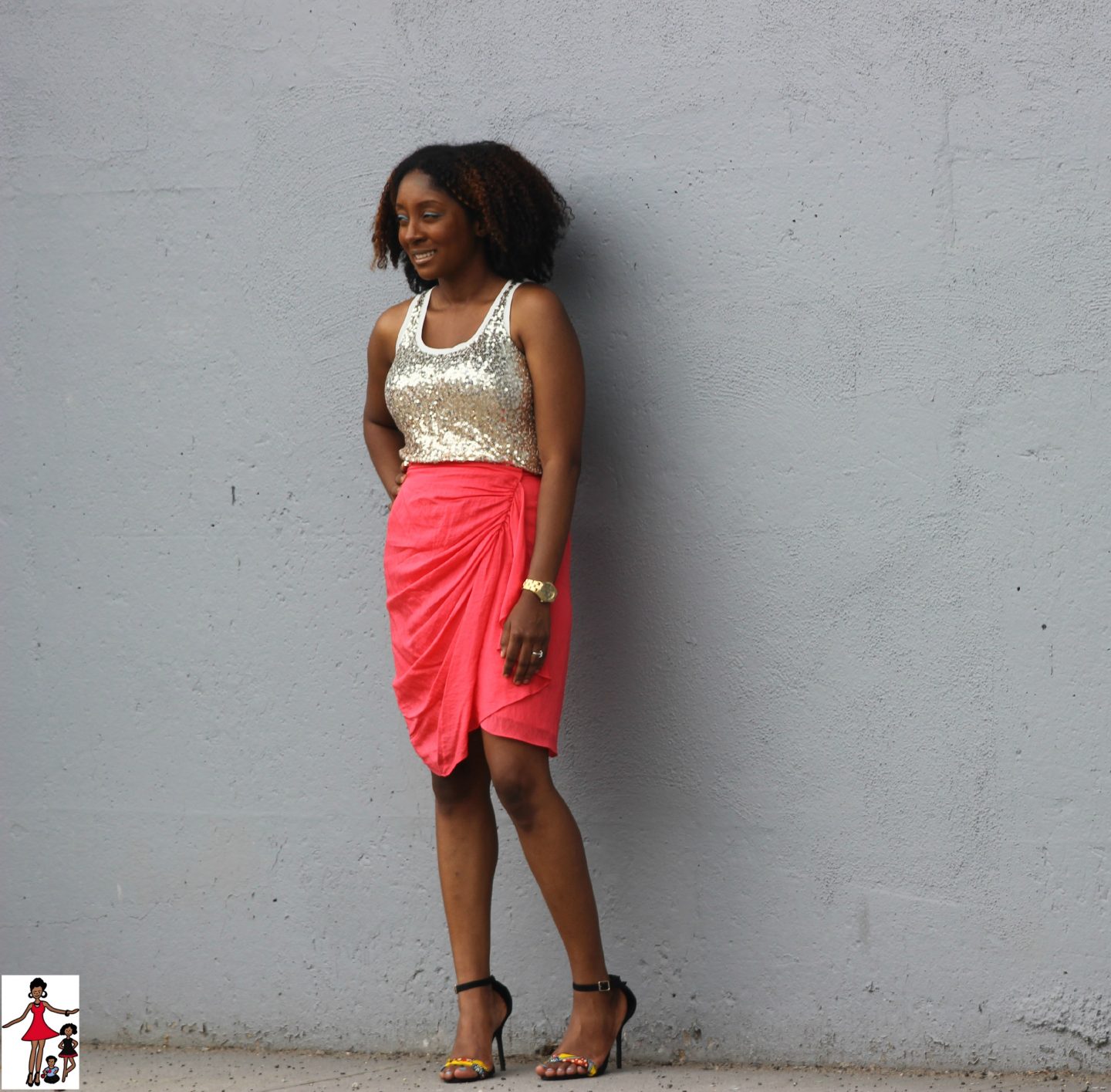 During the summer, you can't go wrong with a golden hue palette. It's a great way to accentuate your summer glow and look radiant.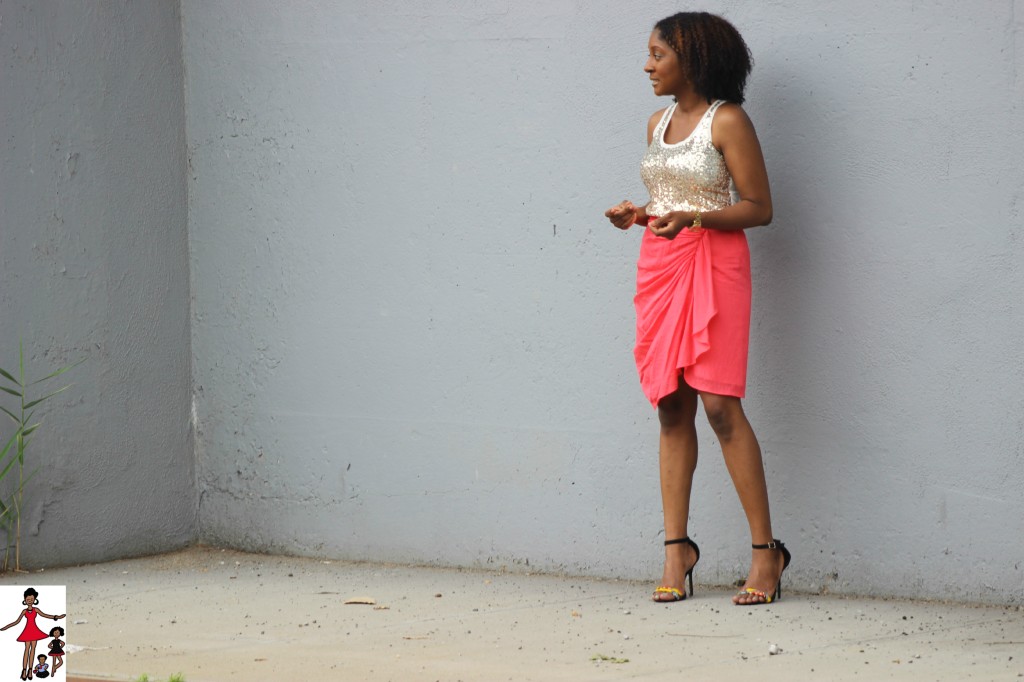 I tend to gravitate towards yellow, gold and orange so it was only natural that I wore them all together on a recent (rare) date night.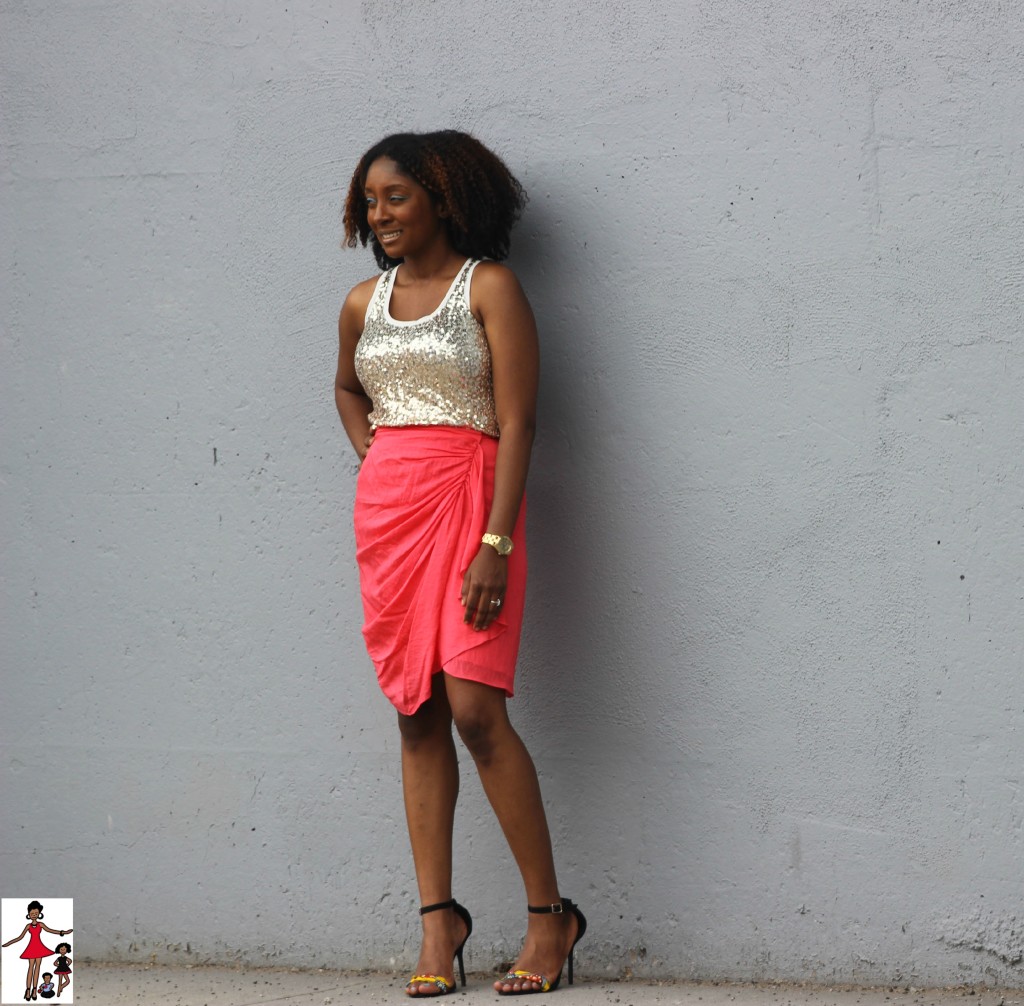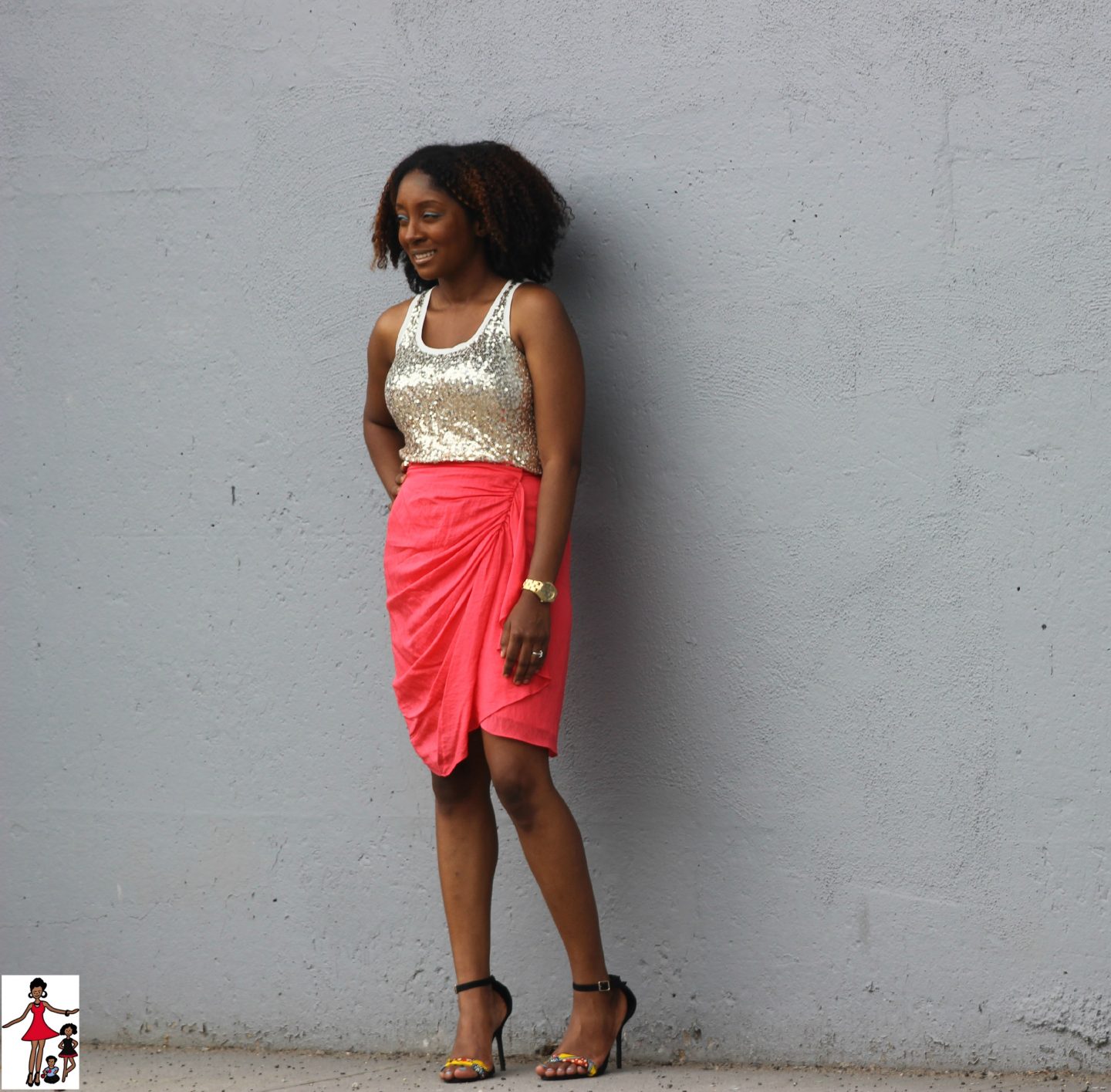 This orange wrap skirt is a goodie from one of my favorite stores, Club Monaco. I purchased it a few years back and it's one of my favorite pieces. I love wrap skirts because they are extremely forgiving and compliment most body types.
Like most girls, I adore sequins. They are timeless and fun.What I enjoy most about this gold sequin tank top is that it really highlights brown skin tones.
One of the fun things about ankle strap sandals is that you can easily customize them. I wanted to add some yellow to my outfit because I felt it would complete my look. To achieve this I did a quick DIY project by wrapping the lower sandal strap with yellow print fabric and securing it with glue. Just measure, cut, wrap and glue. Done. Super easy!
Let me know if you'll like me to do a tutorial.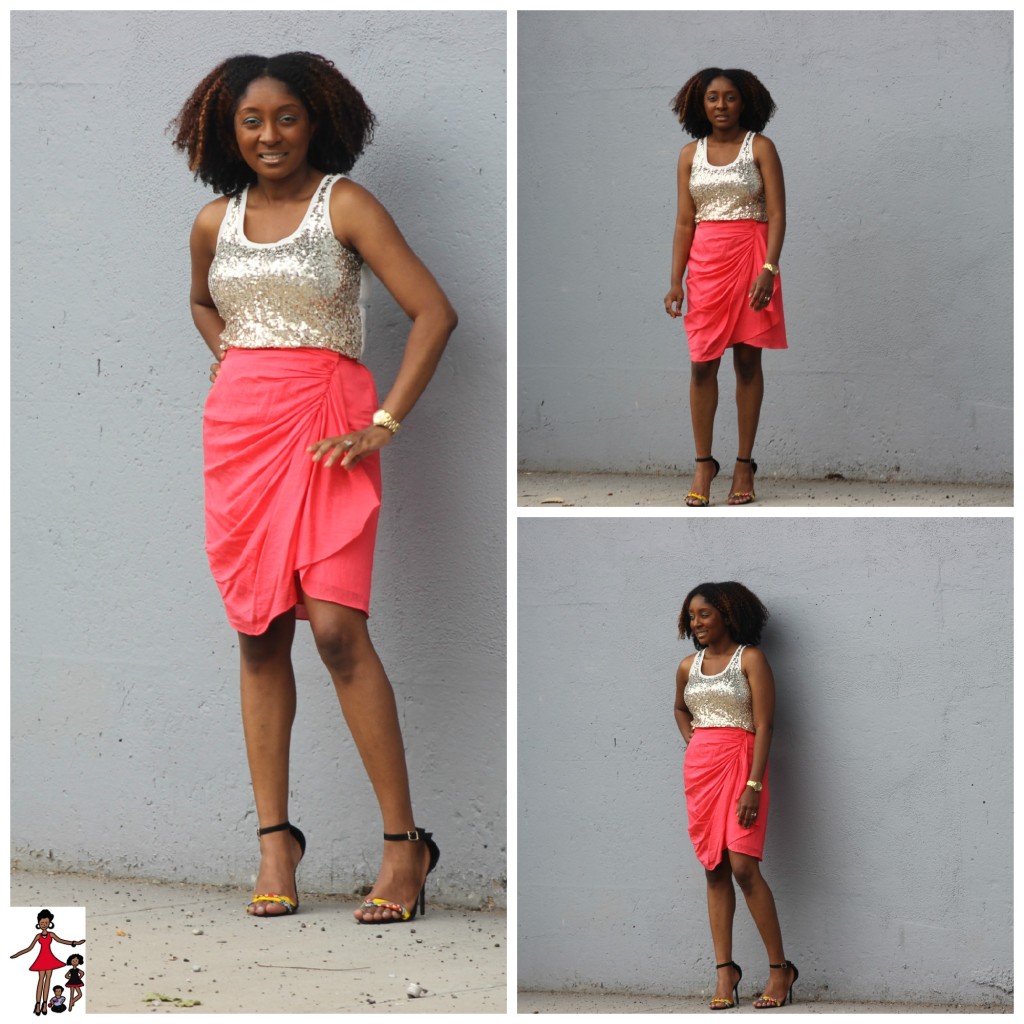 I chose to keep my accessories and makeup minimal, just a blue winged cat eye using my Jordana liquid eye pencil in Aqua Stone.
Here are some similar pieces, so you too can rock this look on your date night:

Hair: Three day Wash and Go (Video Tutorial Here)
So there you have it fabulous moms. I hope you have a golden weekend!
Have you ever tried a DIY shoe project?

Find more fashion inspiration here, here , here , here, here, here here, here and here!