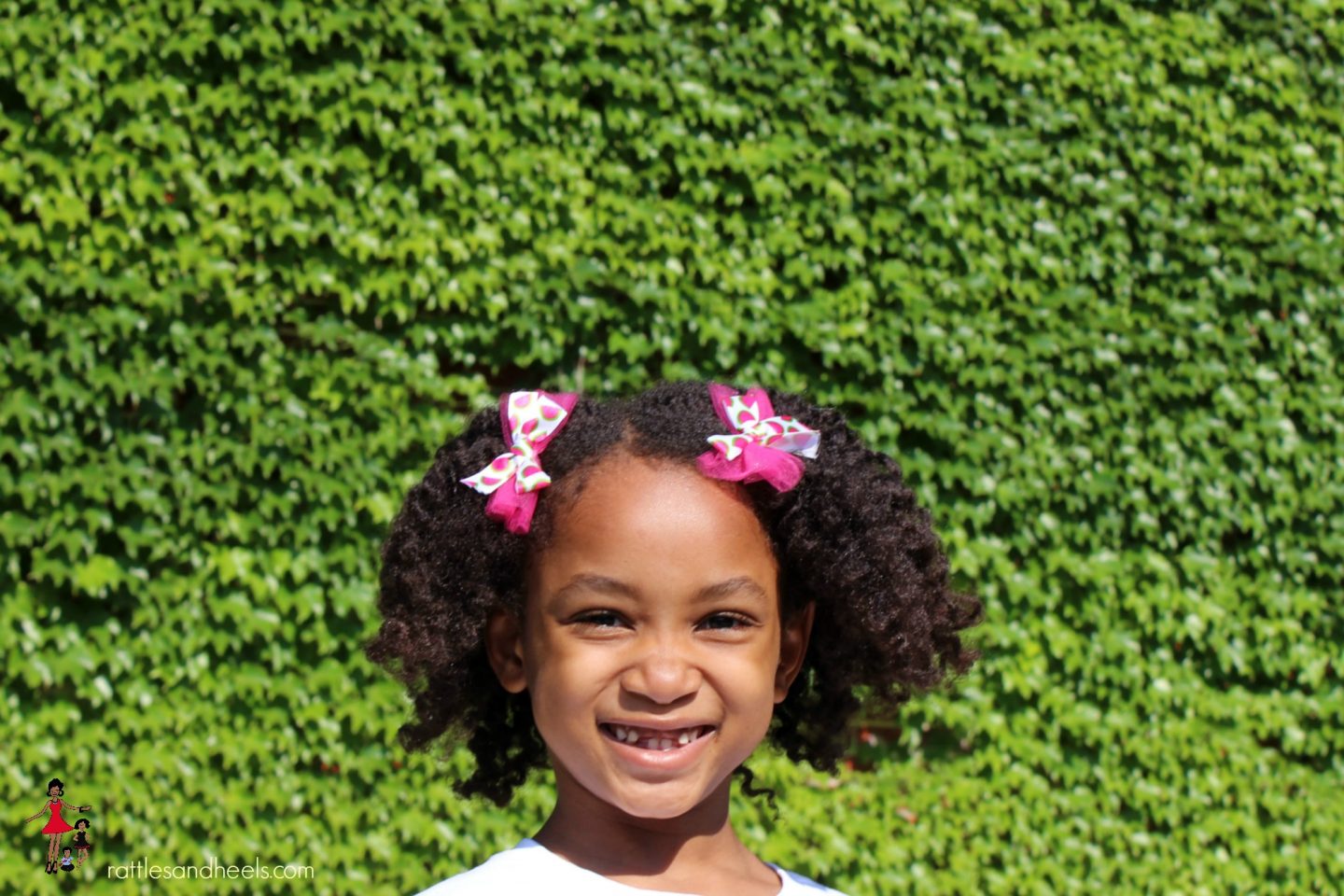 A few weeks ago, I went to a craft store and spotted the prettiest watermelon print ribbon. I grabbed a roll almost immediately for The Princess Fairy because I had a cool craft idea in mind. My little girl LOVES tutu skirts so one of my ideas was to use that as inspiration for making her new hair bows. I figured it would be a very cool twist to traditional bows and go well with her summer outfits.
So this morning, I was in the mood for crafting (been feeling that way all day) so I did a LIVE DIY tutu summer bows tutorial for my community over on Snapchat.  Since Snapchat stories only have a lifespan of 24 hours, I wanted to also share the tutorial here.
[Tweet "Nothing says summer like watermelon and pretty pink tutus! This bow has both"]
You will need: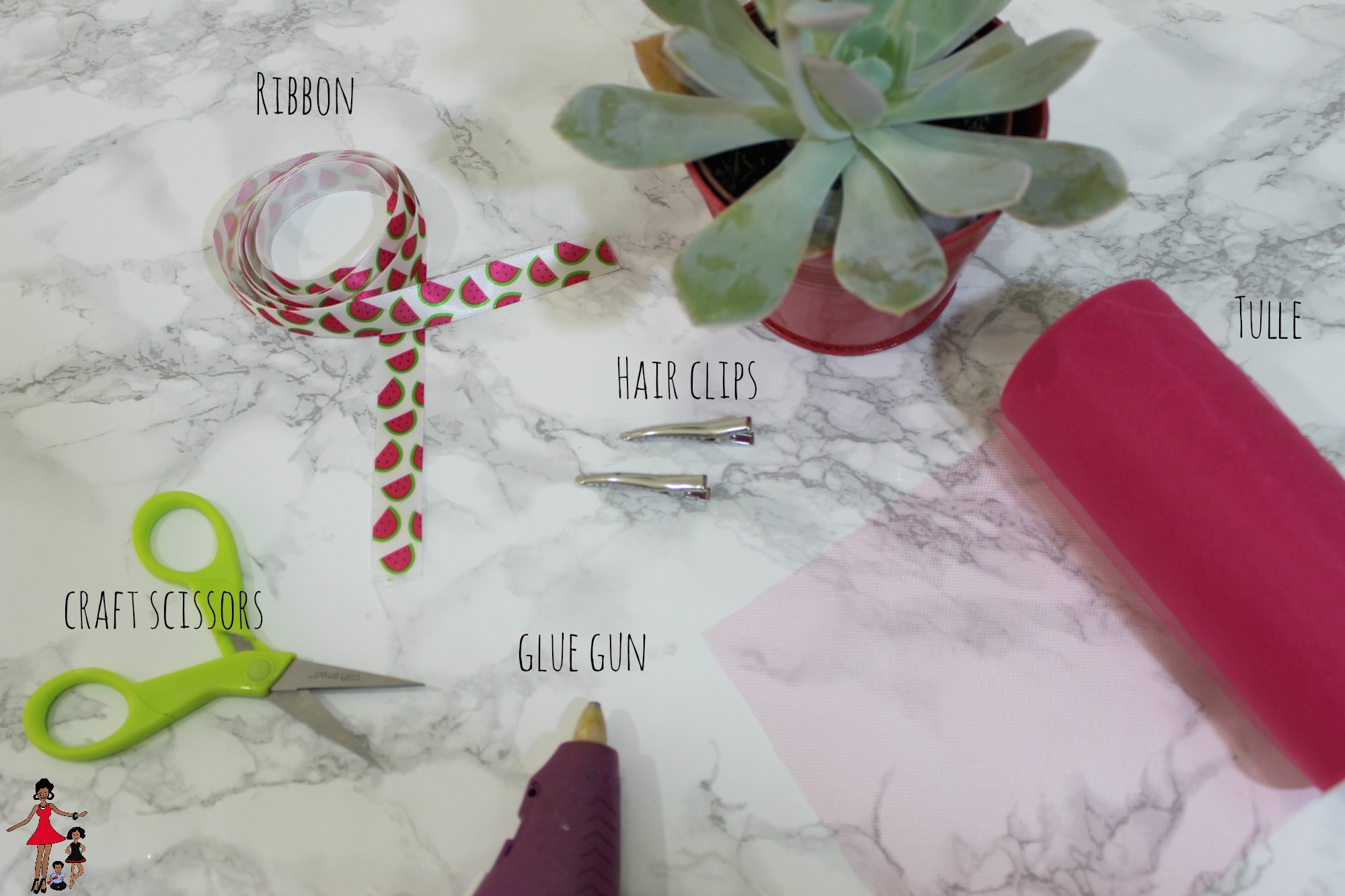 Ribbon. I found this watermelon print ribbon at Michaels but you can also get this similar one on Amazon.
Alligator Hair clips
Instructions: 
Bend tulle 4 times at a width of 3inches.
Make into the shape of a bow by either stitching the middle or sticking it with the glue gun. 
Cut the ribbon at 14 inches.
Tie into the shape of a bow.
Glue bow onto the tulle.
Then glue to hair clips.
Allow to dry.
Voila! Done.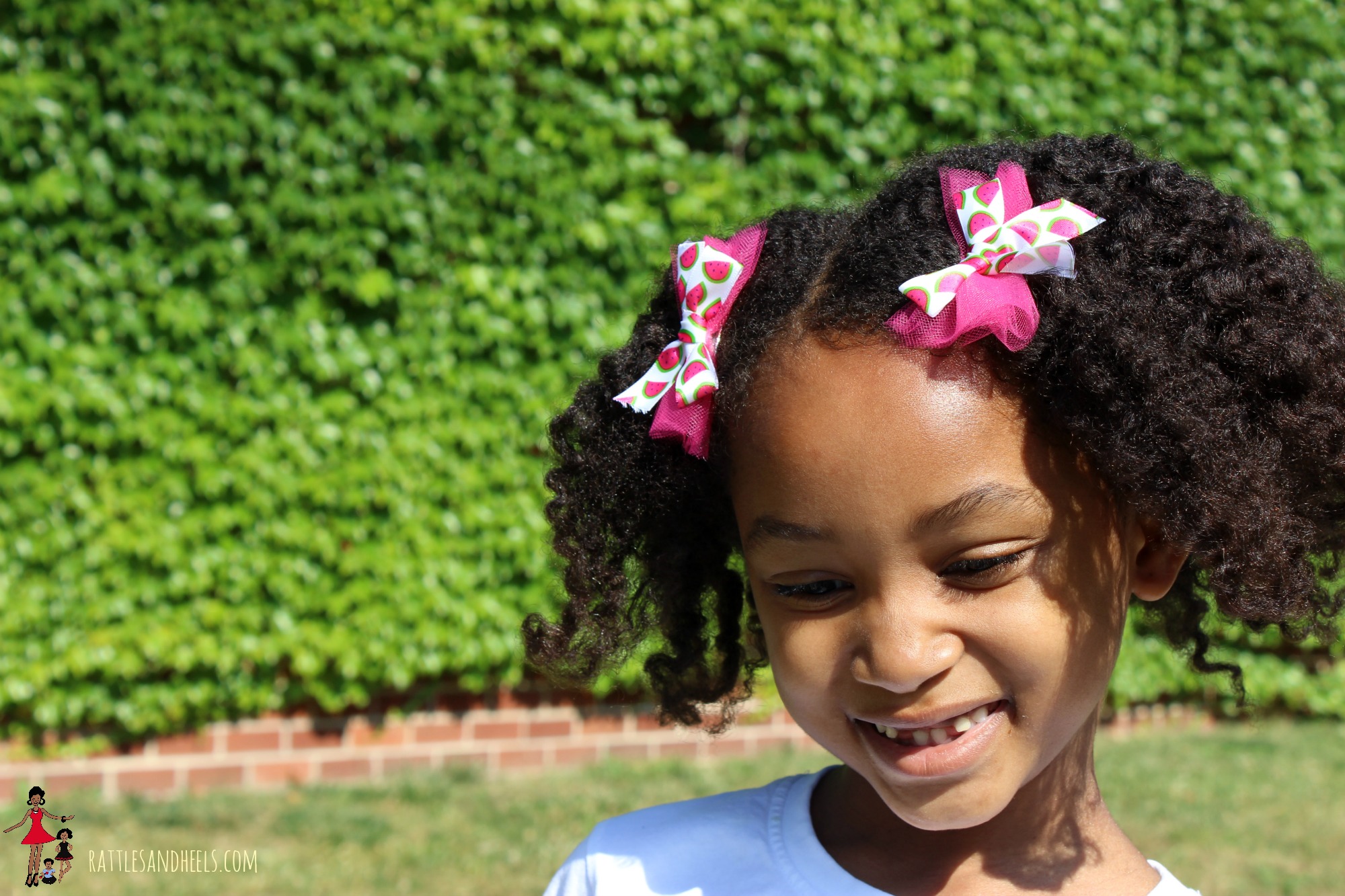 My daughter absolutely loved it and wore it with her braid out when we went out earlier. If you're not already part of the Rattles and Heels Snapchat  community make sure to follow because I will be sharing more live tutorials for my community this summer.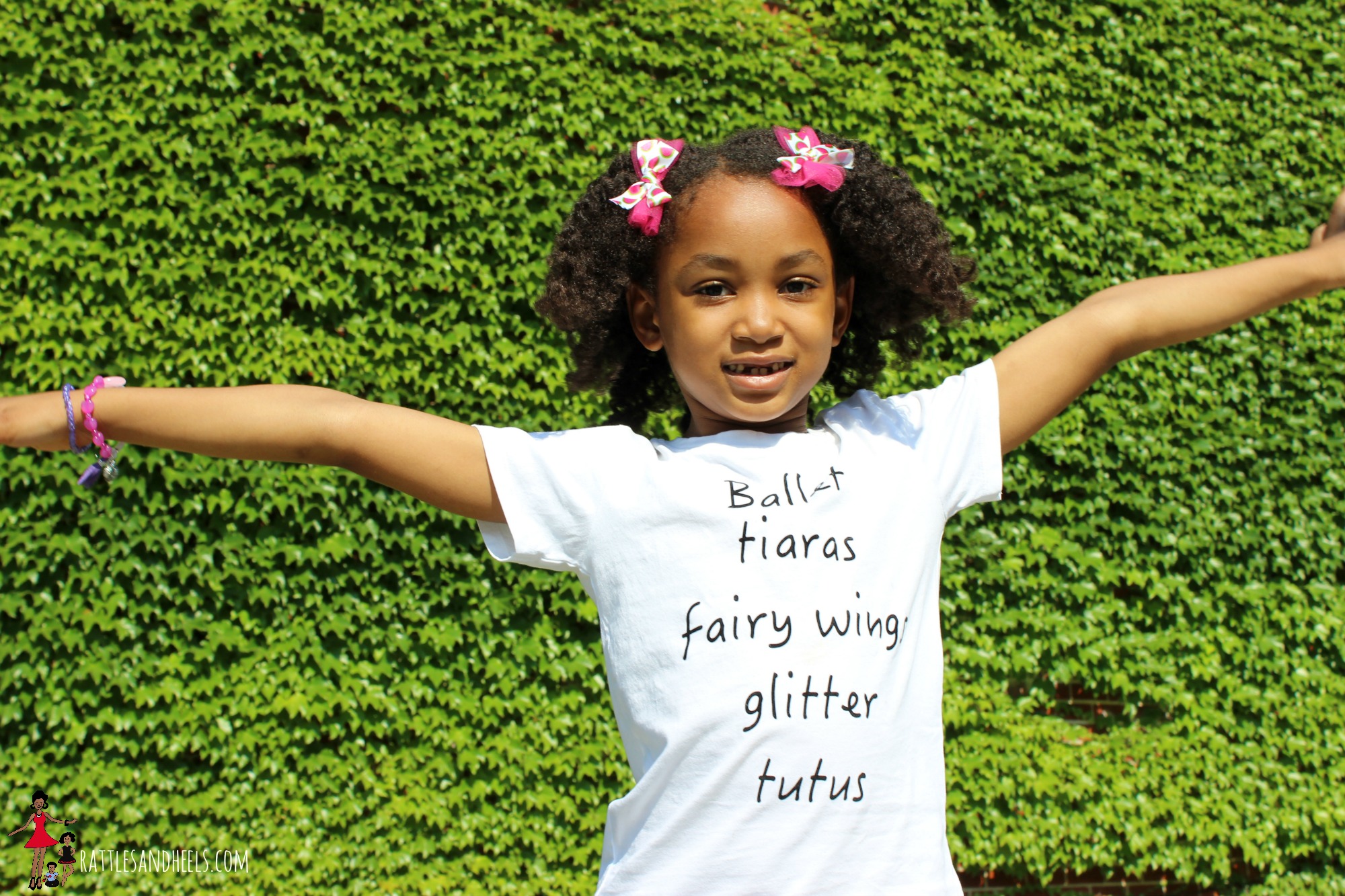 Of course, my daughter rocked it with this t-shirt that's inspired by this her. You can grab one here.
Have you ever made bows for your daughter/daughters?