This shop has been compensated by Collective Bias, Inc. and The Coca-Cola Company. All opinions are mine alone. #SummerHydration #CollectiveBias
Clearly, I am obsessed with all things boho chic this summer. The artist in me is totally winning when it comes to my summer sixteen personal style and I am really happy about it. This weekend I was in the mood to create, create, create so I laid low and did just that. One of the things I made is this DIY Pom Pom bag which is just perfect for carrying all my necessities around during our family vacation next week like drinks to stay hydrated, my journal to keep memories and all of my other "mom stuff".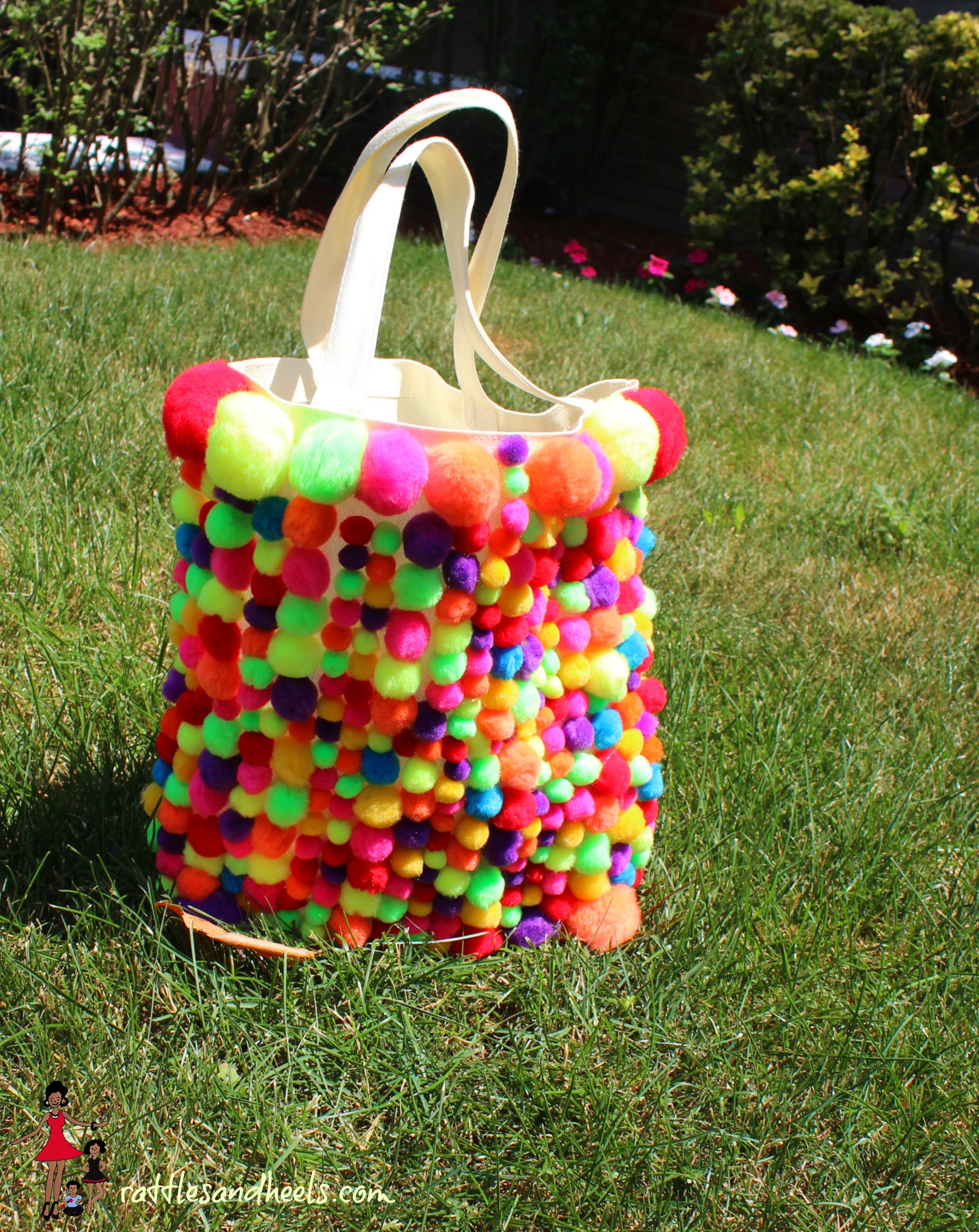 Every fashionista (do people still say that?) is rocking Pom Pom sandals and I think they're just fabulous so I used this trend as inspiration for this completely over the top DIY Pom Pom bag. Like most of the crafts that I share on here, this bag is very easy to make. It did take some time and me running out to the craft store to get extra Pom Poms but the end result was well worth it. Here's how to make a DIY Pom Pom bag:
You're going to need: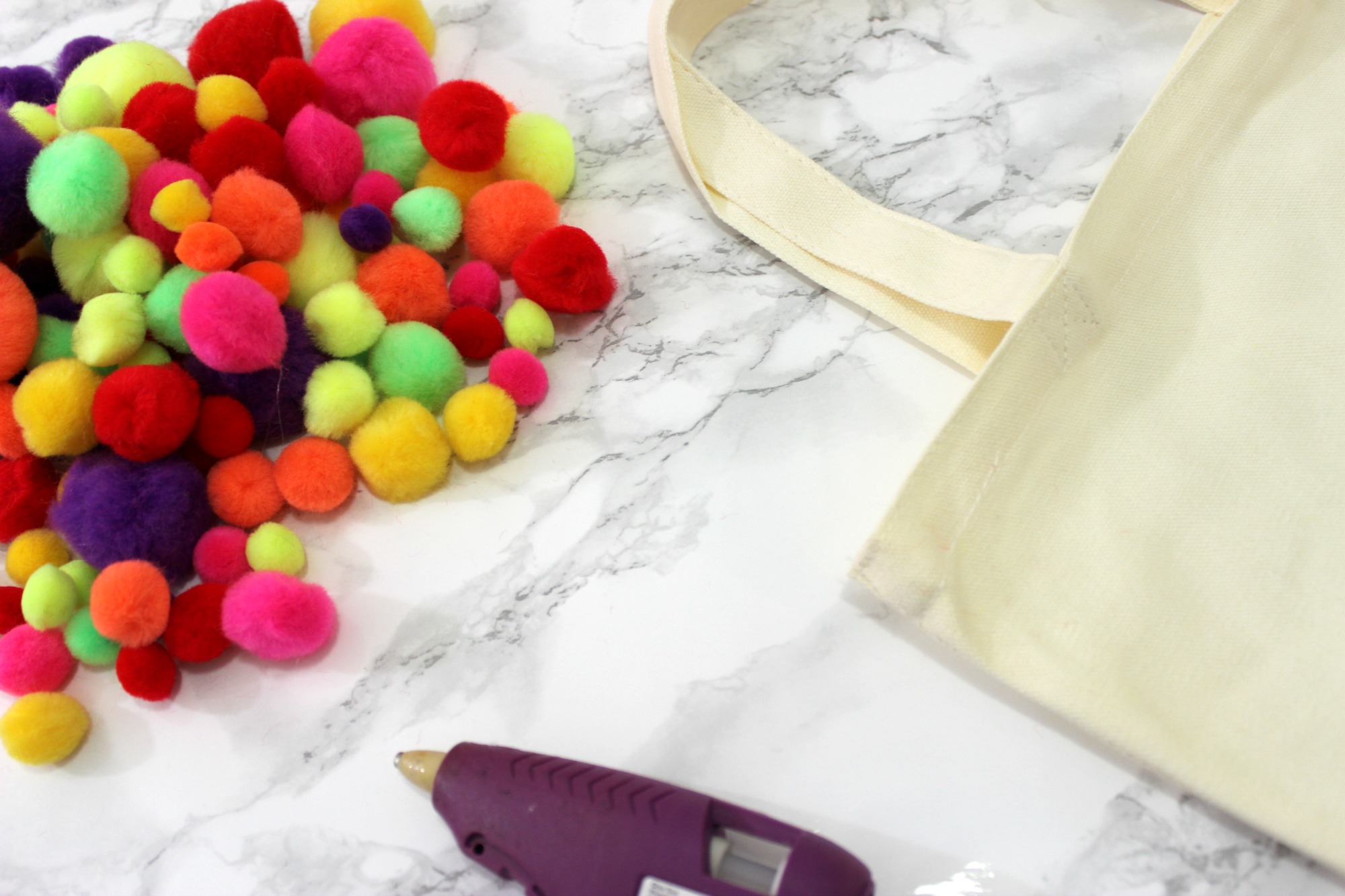 Assorted Pom Poms (2 bags)
Canvas bag
Glue gun
Instructions:
Heat up your glue gun.
Pick out the colors and sizes Pom Poms you would like to use and lay them out on the bag to make sure that you like the color scheme and the layout. I chose to use the bigger pom poms at the top and bottom of the bag and alternate the smaller sizes in the middle. 
Then add a small bit of hot glue to the back of each Pom Pom and stick them to the bag.
Repeat this until the entire side of the bag is completed.
If you want to do both sides of the bag, purchases 4 bags of pom poms instead of two.
Allow glue to dry.
Voila! You're done.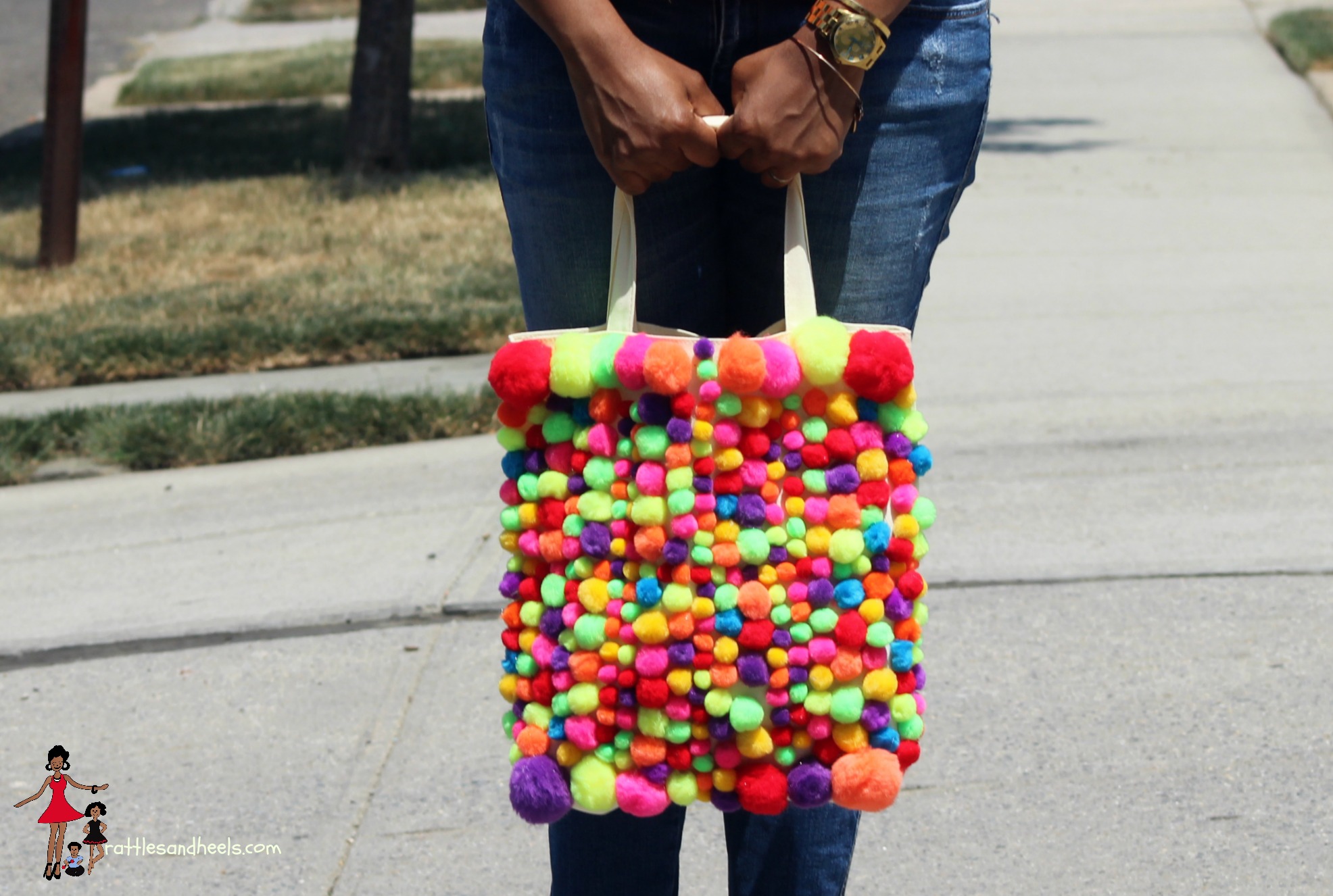 [Tweet "Beat the heat. Stay hydrated and cool with this DIY Pom Pom bag for your drinks! "]
I'm happy to have this fun bag to use for all of my explorations this summer so I can have the space to carry my drinks. Staying hydrated is on the top of my wellness list for the summer and if I didn't need further motivation, learning that dehydration causes early wrinkles and crows feet definitely encourages me to alway walk with my drinks and sip all day long.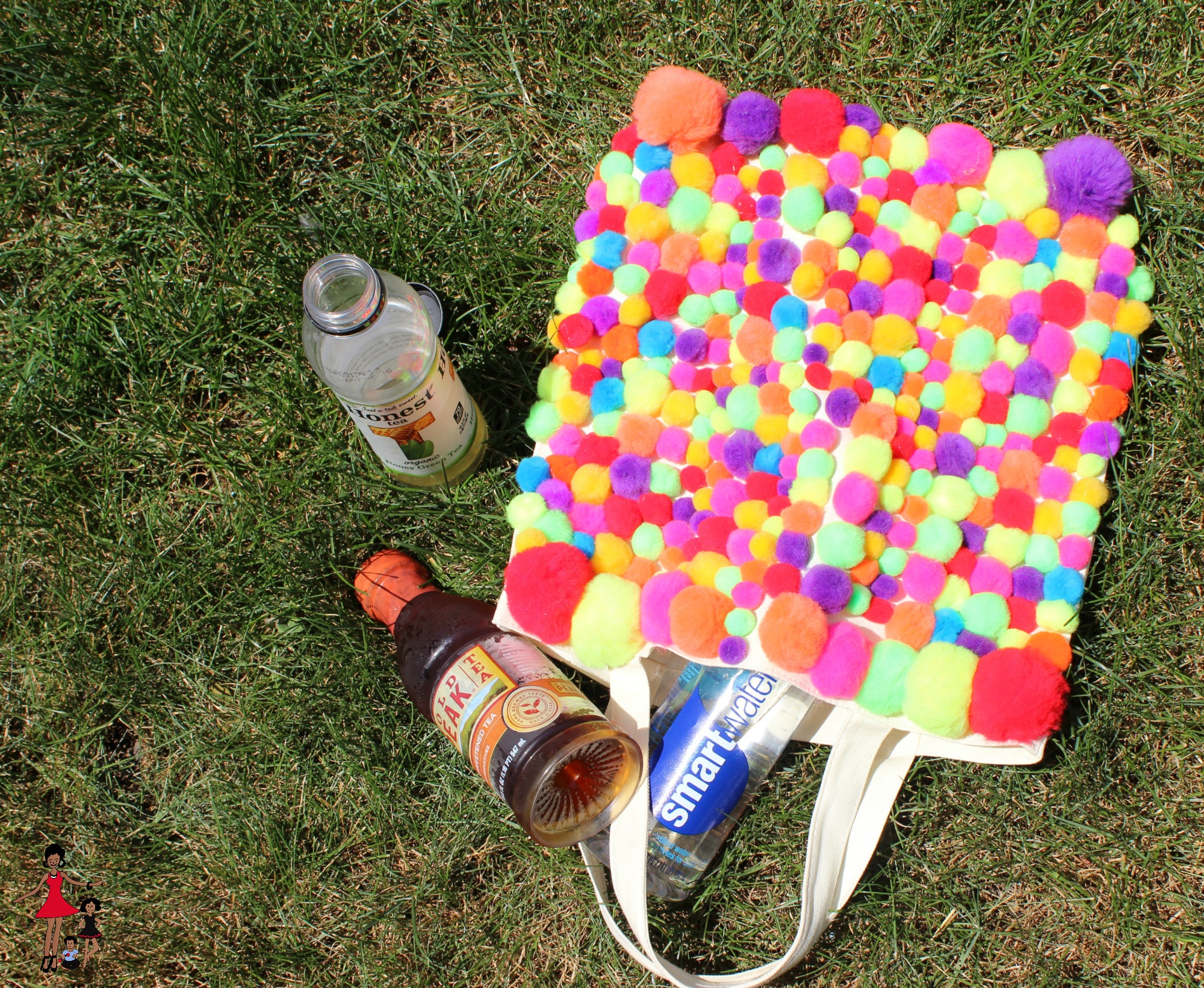 There is a CVS store only a few blocks from my house so I like to stop there to stock up on some of my favorite cooling drinks like smartwater, Honest Tea and Gold Peak that my husband introduced me to last summer.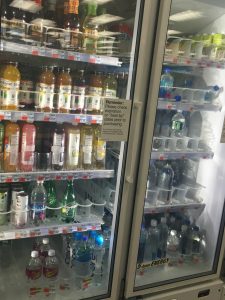 This week, I will be sure to head over there to stock up on drinks for our trip, especially with CVS current deal: Spend $5, get $2 in ExtraBucks rewards in-store with your CVS ExtraCare Rewards Card.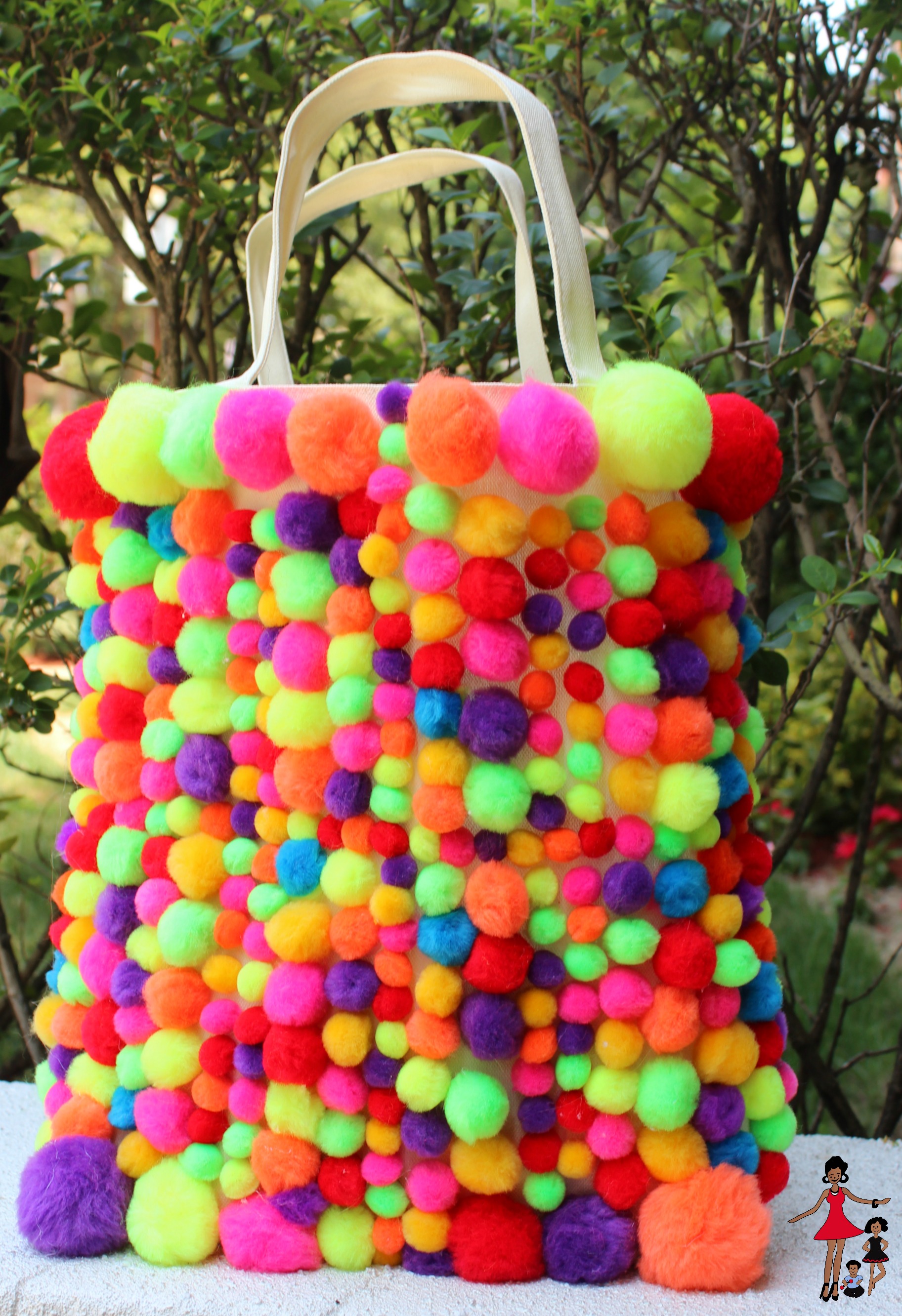 Pin this DIY Pom Pom Bag to make it when you have time! 

Are you going to make this DIY Pom Pom bag for your summer beverages?