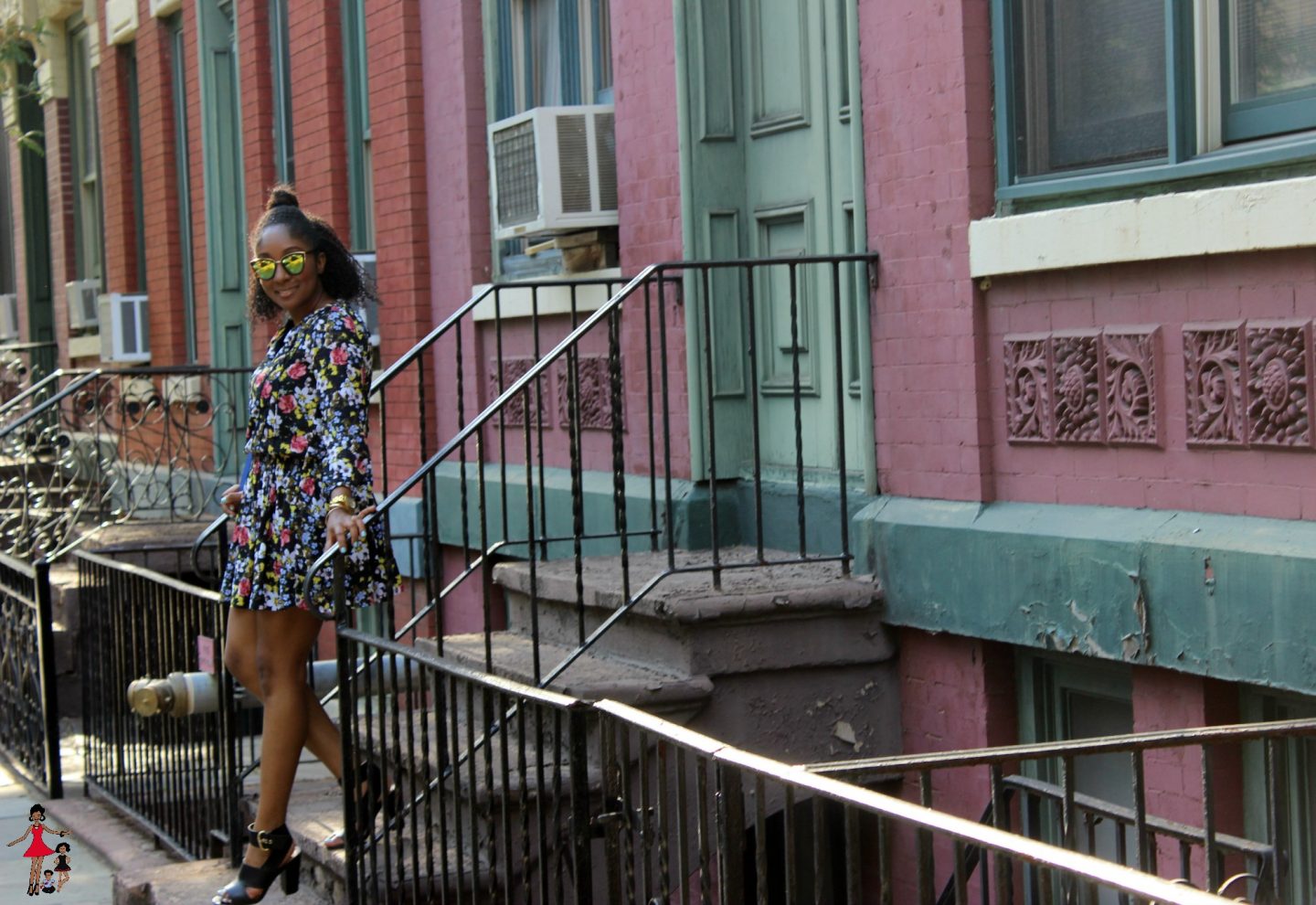 Hey loves, I hope you had a FABULOUS weekend! I kept things really simple on Saturday chilling with my family and yesterday I ventured out to have some fun. I was invited to a Kia event in New Jersey which worked perfectly as it was at the Mills at Jersey Gardens, an outlet mall and I needed to get Mr. Rattles a last-minute Father's Day gift. I will share more about the event soon but today I wanted to share the easy breezy outfit that I wore. This look was a little bit more dressed up than my boho chic look last week but just as comfortable. Staying with my boho chic vibe, I rocked this adorable Banana Republic long-sleeve floral dress that I recently snagged on sale. I LOVE, LOVE, LOVE this dress! It comes in the navy floral and white floral…I was really bent on getting the white but I tried the navy and it looked much better on me than the white.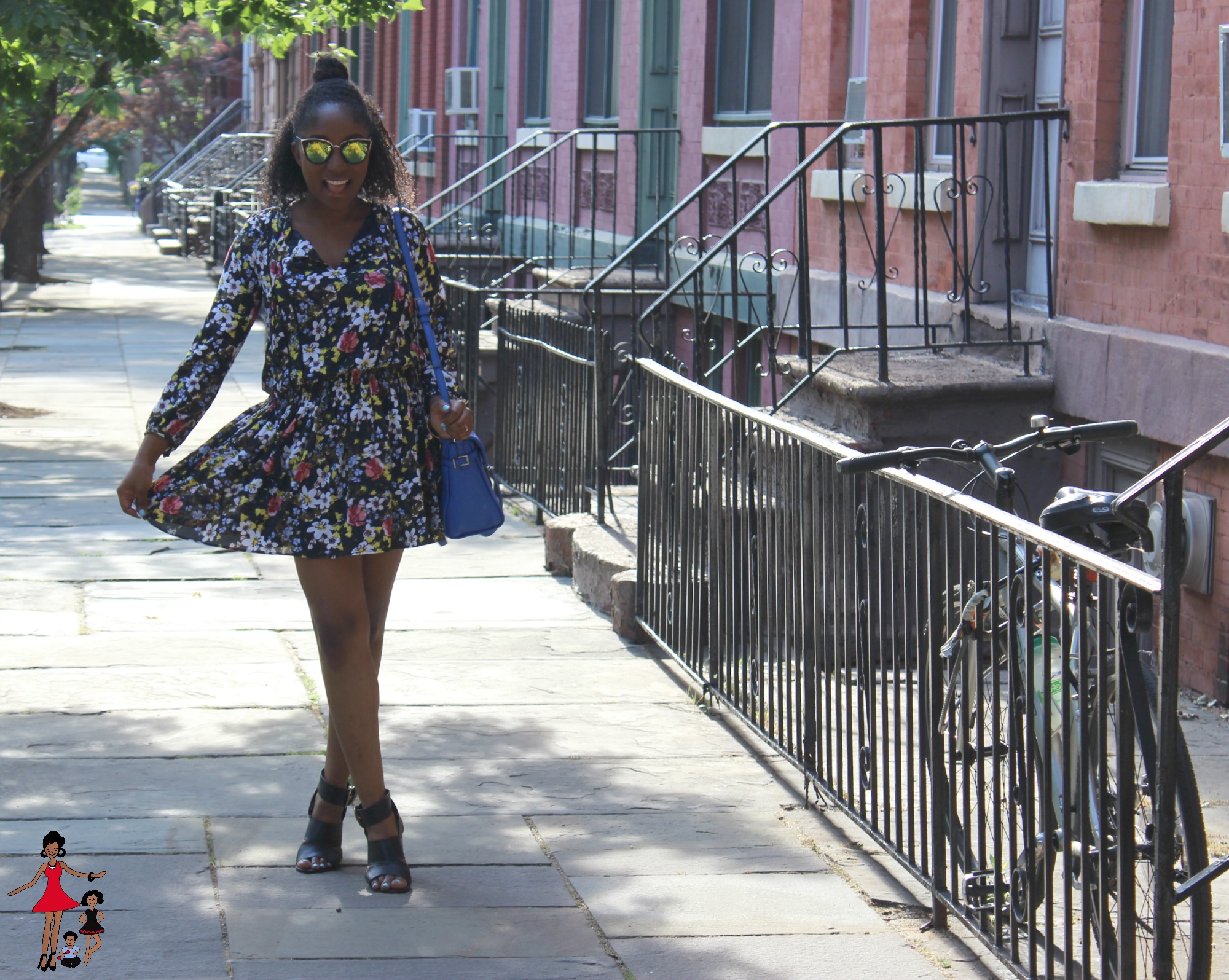 You know why I love this dress? It's stress-free….fun, airy and fabulous dressed up or down. I'm excited to rock this dress with my gladiator sandals, flats, and other pairs heels that I have in my stash. Oh and is it me or this dress looks like a jumpsuit?
[Tweet "I thought this dress was a jumpsuit until I tried it on LOL "]
Anyway, let's move on to other important things! Like these fabulous mirror sunglasses that can make you look real good even if you haven't slept in days (basically a mama necessity). I grabbed these up on Amazon because I wanted to get cat eye mirrored sunnies and I'm way too lazy to search for it. Amazon makes life oh so easy and fabulous. These are inexpensive and they look great and feel really good against my skin. I can't say much about the quality since I've only worn them for a few days but they were only $12 so they're worth a shot to me and there were many great reviews. You can check them out here and see all the different colors.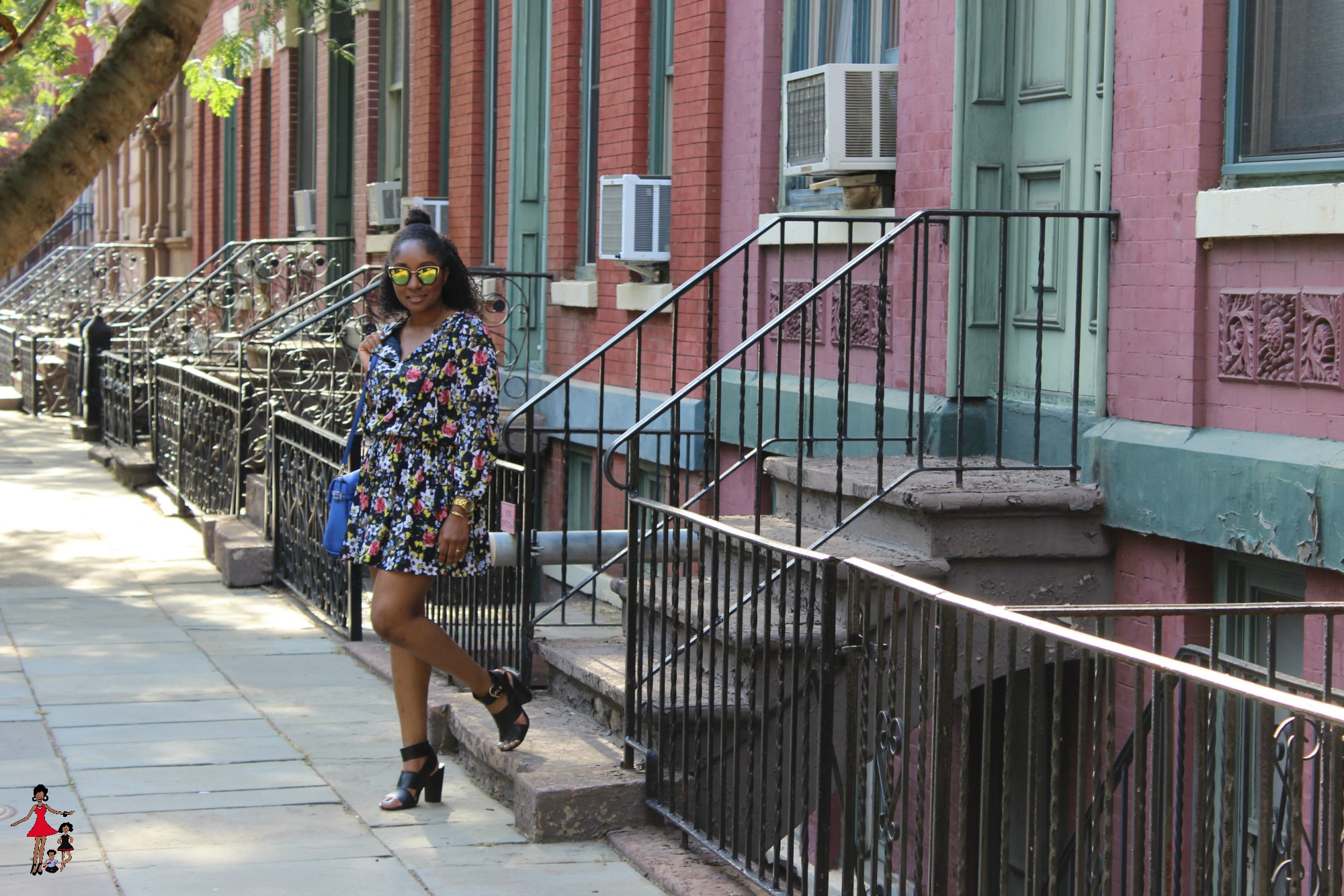 Last but not least my shoes and bag are accessories you've seen before. My shoes are old, they're from Forever 21 but I still love them. They're very comfortable and always make me feel like a million bucks. My bag is by Kate Spade, a recent buy from TJ Maxx that I've mentioned and showed you in a few posts.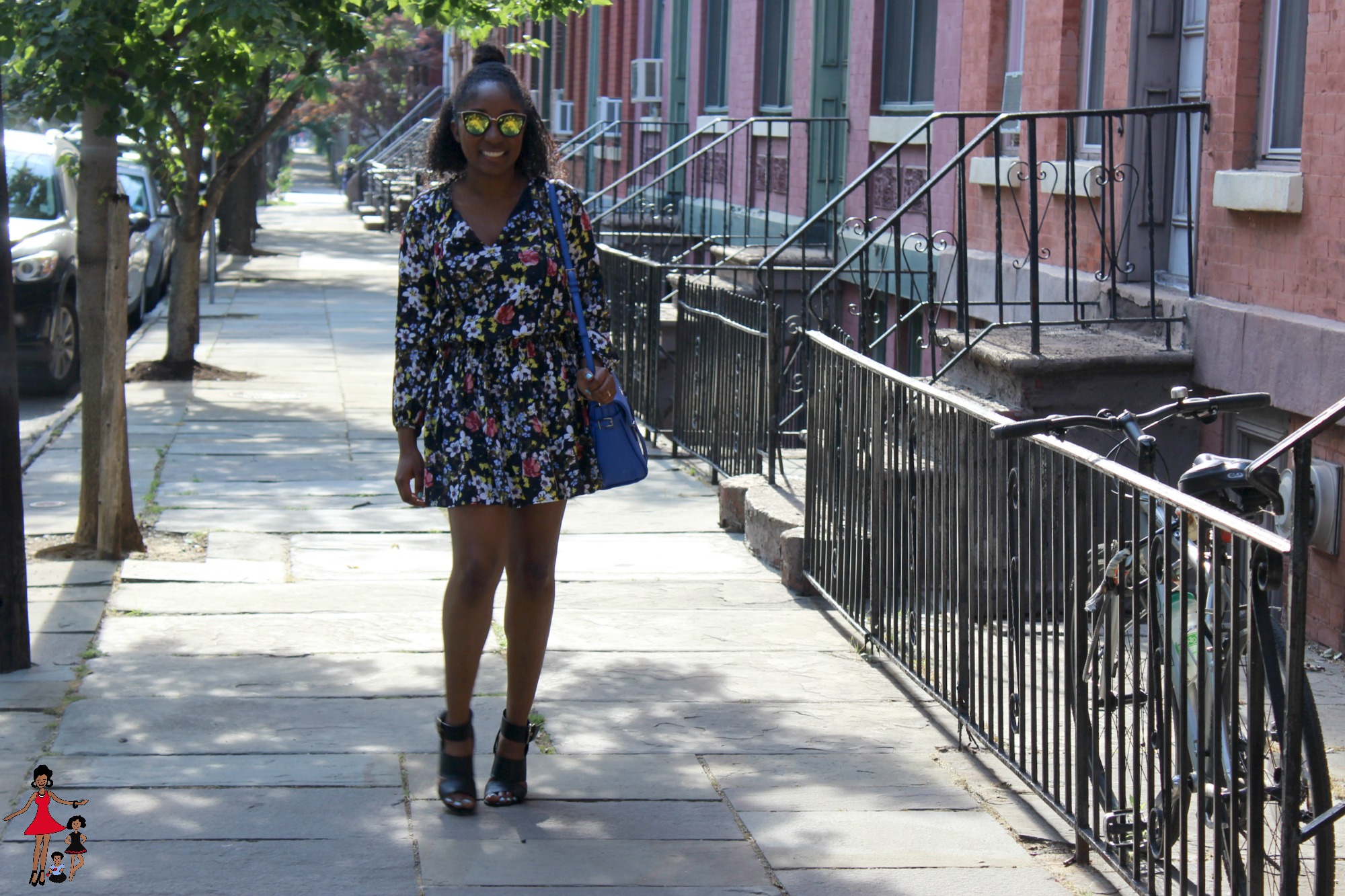 I always wear my hair down so I thought it would be fun to do something completely different and wear it half up, half down with a bun at the top. I really enjoyed wearing this style and I will definitely be experimenting with more hairstyles this summer.
Outfit details:
Dress: Banana Republic Long-Sleeve Floral Dress, Similar , and Similar
Sunglasses: Amazon Cat Eye sunglasses, Similar, Similar, and Similar 
Shoes: Forever 21 (Old) Similar , Similar , and Similar.
Bag: Kate Spade Similar, and Similar.
Would you wear this long-sleeve floral dress?