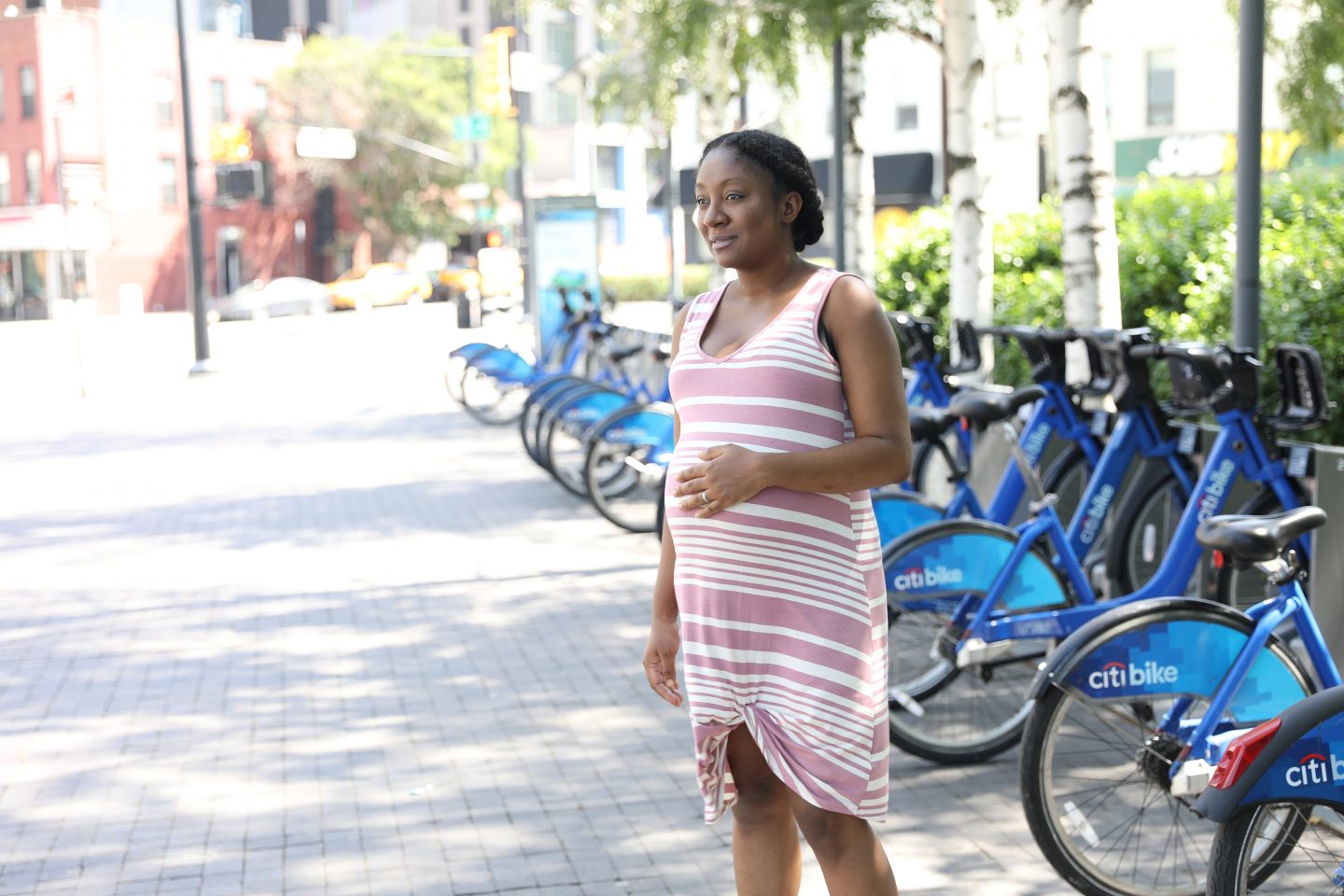 Remember when horizontal stripes were a huge fashion NO?  Back when I was growing up the rule was always to stay away from horizontal stripes as they make you look bigger than you are. The first time I wore horizontal stripes I was in my twenties and I felt like such a style rebel but I immediately fell in love with it. Most of us pregnant women are in disbelief by how our bodies grow and most days we're trying our best to not look bigger than we are by wearing clothing that would possibly make us look bigger than we are. Since I don't believe that horizontal stripes make us appear bigger but rather looks great on us I've given myself the freedom to wear stripes regardless of my size and include them as part of my maternity style.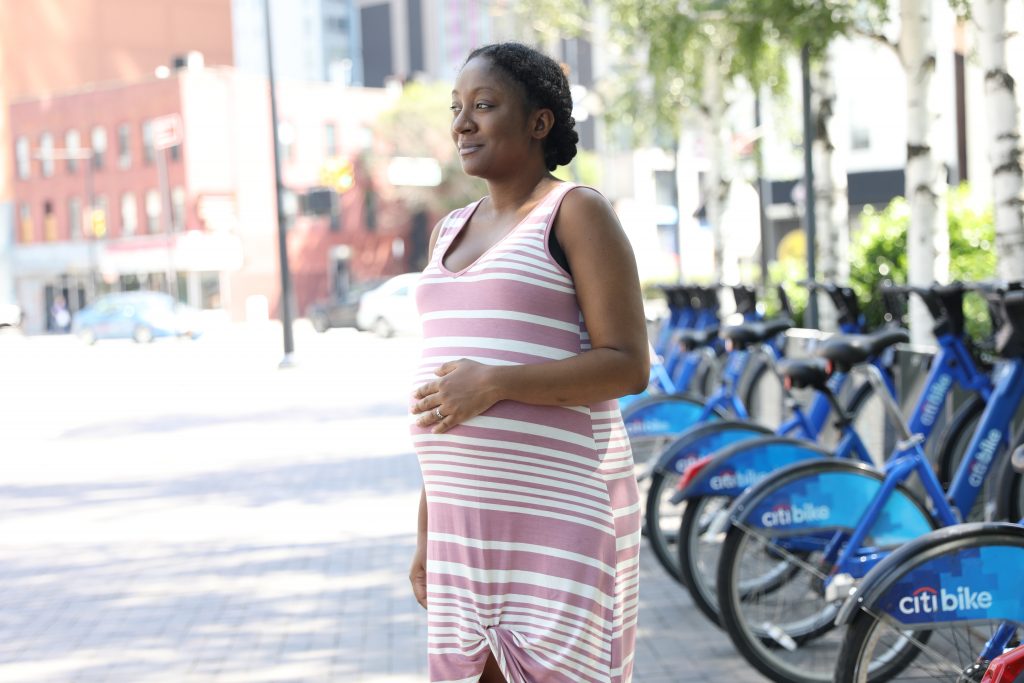 When I saw this comfortable dress from Pink Blush Maternity, I fell in love immediately. It's perfect for lounging around and waiting for my baby girl to make her first appearance. I love the knot detail which gives the dress a fun and casual vibe.Not only doesn't it look comfy but it feels that way whether I'm out running my kids to extracurricular activities or chilling on the couch watching Netflix.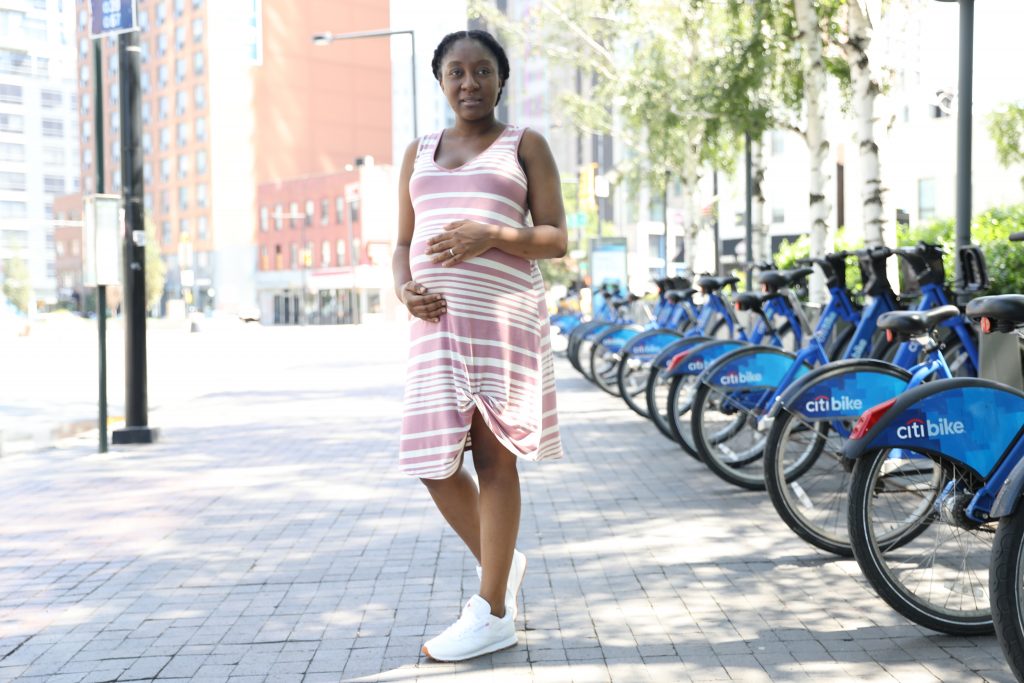 Now that fall is here and the temperatures drop some days, I add a cute denim jacket and I'm out the door. I actually wore it to my last doctor's appointment and got loads of compliments.
How do you feel about wearing horizontal stripes during your pregnancy?