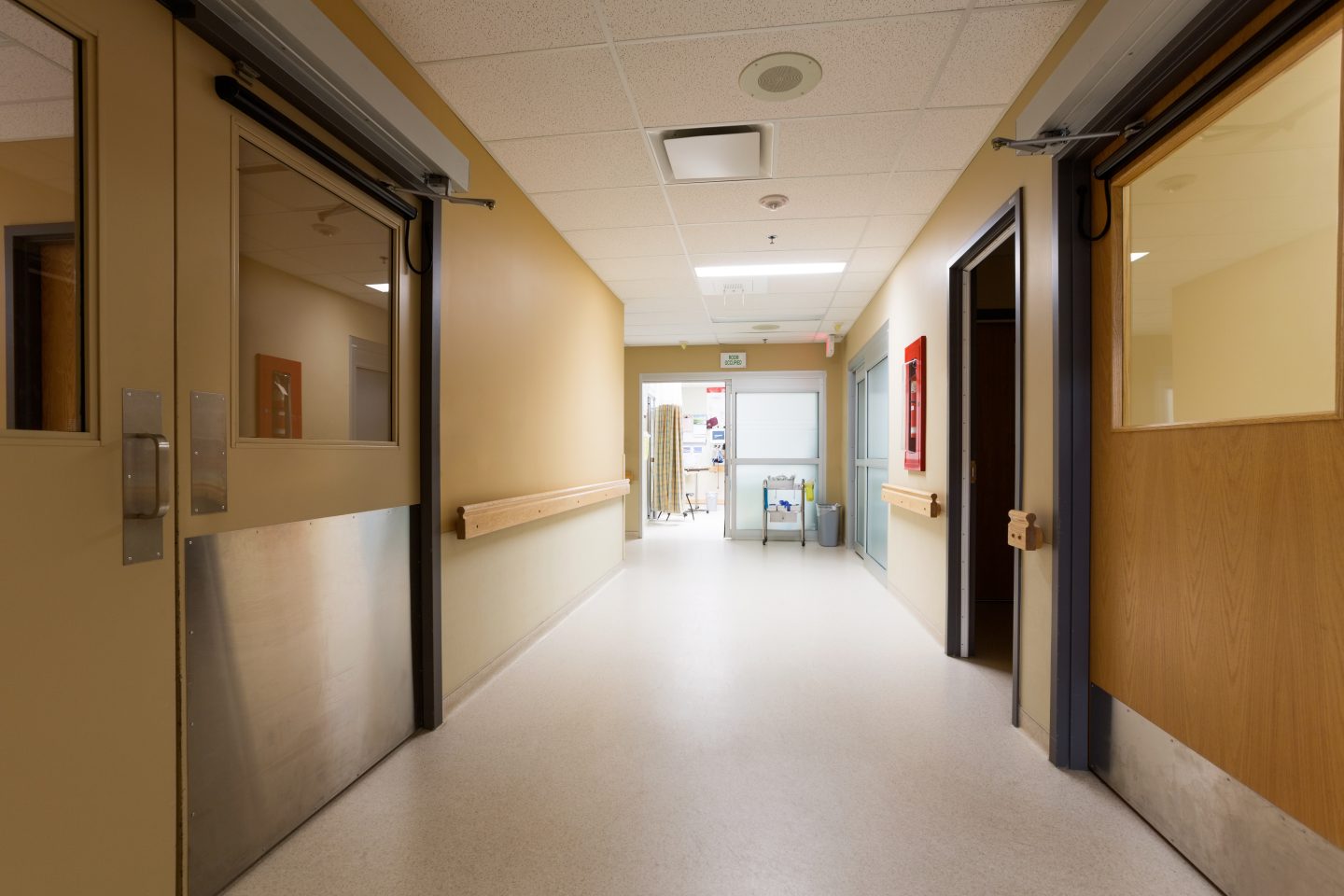 One of the things that I learned after giving birth to two babies at a hospital and having a relatively good experience is that the more informed and prepared you are the easier things will be. That's just how life works, right? Anyway, during both of my pregnancies (even though I had both of my children at the same hospital) we did hospital tours for expecting parents. I remember not being sure if taking the tour was worth my time during my first pregnancy but being really confident it was necessary by my second pregnancy. If you're on the fence like I was, I wanted to share a few reasons why taking a hospital tour will be beneficial to you: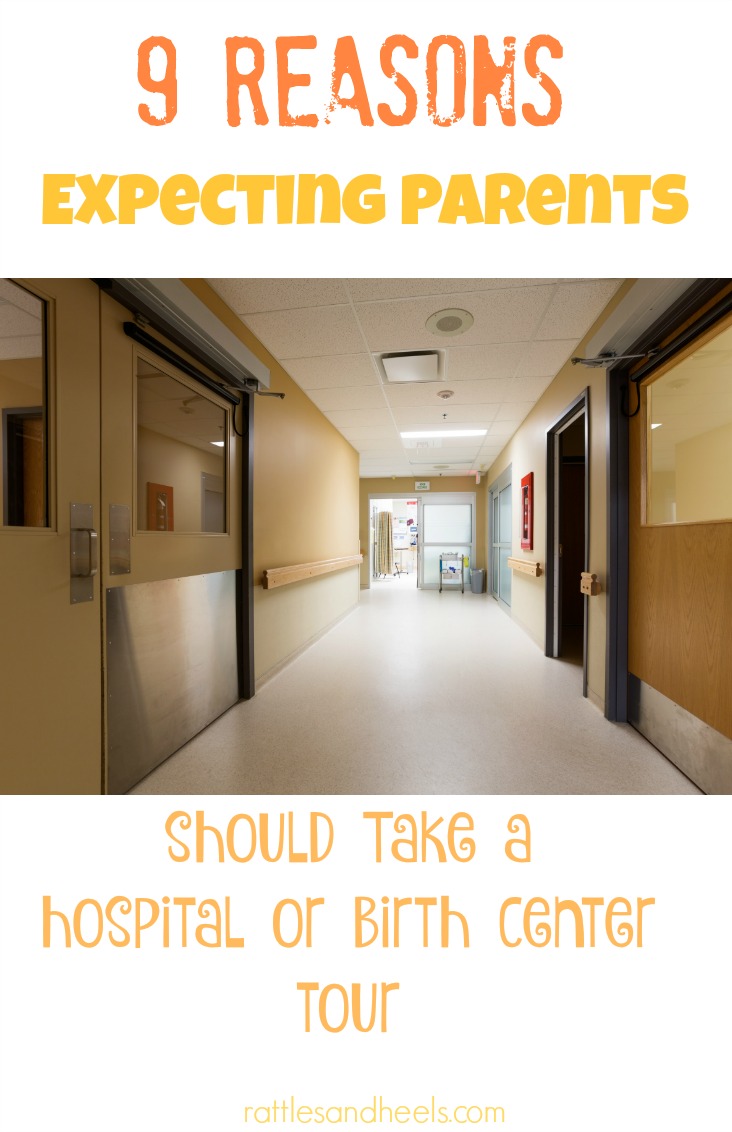 1. Learn the policies of the hospital.
When it comes to giving birth, I think most of us have a vision of what we want that experience to be like but if your vision and the hospital policies do not align you may have an awful experience. For instance, if you plan to walk or sit in a bathtub while you're in labor. Some hospitals do not allow these as they want you to be monitored consistently. Walking was very important to me so I was happy to learn more about how and where I would be allowed to walk while in labor. You're also want to ask what are their policies in regard to your partner, are overnights allowed?
2. Determine if you will be comfortable.
Before I had my first child, a close friend of mine had a baby and I went with her to the hospital. When we arrived she was admitted to a shared room with one or two other moms also in labor where they would stay until they were ready to deliver. The energy of the room was very heavy as each mother brought a different vibe and possible the disappointment of losing their privacy in what should be a private moment. This was a very well known hospital but I bet if my friend had taken a tour this would have been a turn-off. When you take your tour make sure to be very aware of where you will at each stage of your labor and if those are conditions you would be comfortable in. 
3. Special instructions.
Most hospitals have special instructions for expecting parents and it's great to learn what to do with a walkthrough since you or your significant other will be more likely to remember than if you just read the instructions. For instance, my hospital had a special entrance for arriving during the night, they showed us the location for drop-off, where we should park our car, which elevators to take etc. these are all little things that you don't want to have to take the time to figure out on the day that you're going in to deliver your baby.
4. Opportunity to ask questions.
This is one of the times that you're going to have a lot of questions especially if you're a first-time mom. How many people can be in the room with me? Who can be there? Will I be allowed to eat? These are some really important questions and it's best to find out your hospital's policies on these subjects ahead of time. If you plan to breastfeed, this will also be a good time to find out if you would be allowed to nurse your baby immediately after giving birth and if skin to skin will be allowed and encouraged with both parents. 
5. Find out any changes in policies since previous births at that hospital. 
My children are 2 years and 10 months apart and I took a tour with my second pregnancy even though I was giving birth at the same hospital. My main goal was to make sure that the hospital was still in good conditions and that I would feel comfortable giving birth and staying there for two days after having my baby. I didn't think there would be too many changes in policies in that short time but I was pleasantly surprised to learn that the hospital had become much more pro-breastfeeding. For instance, while my daughter was rushed off with her dad to get a bath and shots a few minutes after I had her and quickly nursed her. My son was with us for a longer period and I was able to nurse him and bond with him in the delivery room. My point is no matter if you had a baby only a year prior don't assume that everything at the hospital would be the same, take the tour so you can learn about changes you may like/not like.
6. Meet other expecting parents.
It's a small world for expecting parents, we met the same people from Lamaze class, hospital tour and even the Ob/Gyn office at Buy Buy Baby, Target and even at the grocery store. It was nice running into them, trading stories about whether they would be induced, passed their due date, and we even got a glimpse of their baby. This is also a good time to build friendships with other moms with kids your child's age.
7. Meet the staff 
While the staff on the hospital tour may not actually be the same ones on duty when you're admitted to the hospital, it's great to visit and have an idea of who works there and observe their culture to determine if the way they interact with patients fits your personality. I found the Labor and Delivery nurses at the hospital where I had my kids to be funny, lighthearted and comforting which fit well with my expectations for the big day. You spend more time with the nurses than your doctor while in labor so it necessary to ensure that you will be comfortable with them.
8. Pre-Register for the big day
During your tour, you're going to receive forms to pre-register. This will make life much easier on the big day so go ahead and take a few moments to complete them.  
9. Visit the nursery
Last but not least, the best part of the tour is the nursery. You get a peek at all the beautiful newborn babies and get to see where your little one will be. 
Anyway, I hope I've convinced you to schedule a hospital tour before you have your beautiful baby.
If you've taken a tour while you were pregnant, share what you found more useful in the comments below! 
ps: Not sure what to pack in your hospital bag? Here's a handy list!