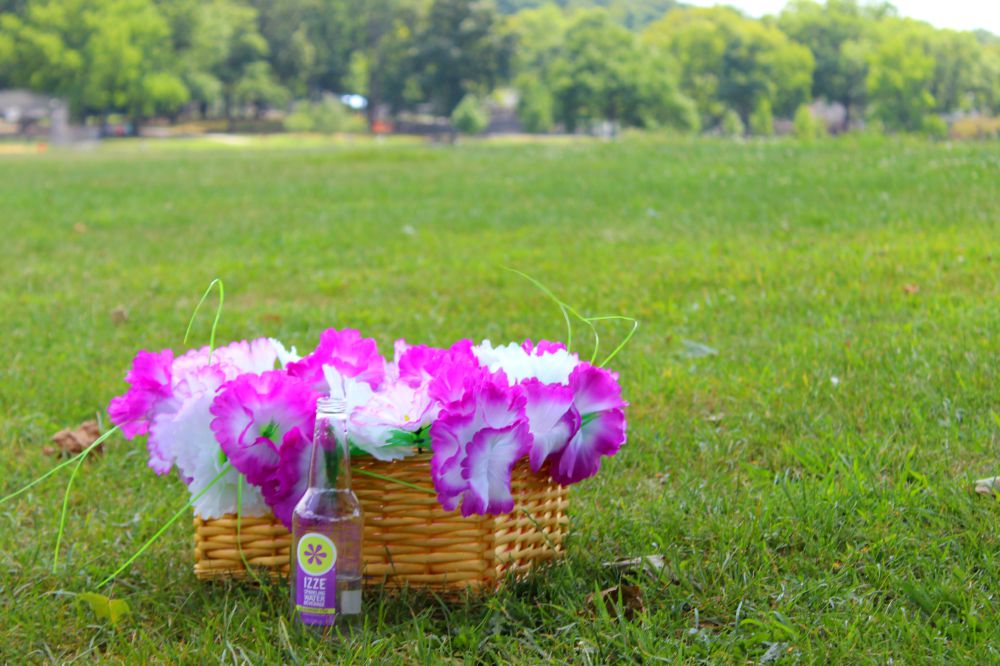 As most of you know, I've been spending the majority of my time preparing my daughter for Kindergarten. However, all of that back-to-school preparations were starting to wear me down. It's summer and I just want to relax and enjoy the blue skies and sun. So today, I took the day off and packed up a picnic basket and drove to one of my favorite parks. I'm smiling as I type this because outdoor picnics are on the very top of things that makes me happy. As I stretched out my legs in the grass and enjoyed a beautiful afternoon, I thought that it would only be right to share some my summer picnic basket hacks with you. So here are 5 picnic basket hacks for your most fabulous picnic ever: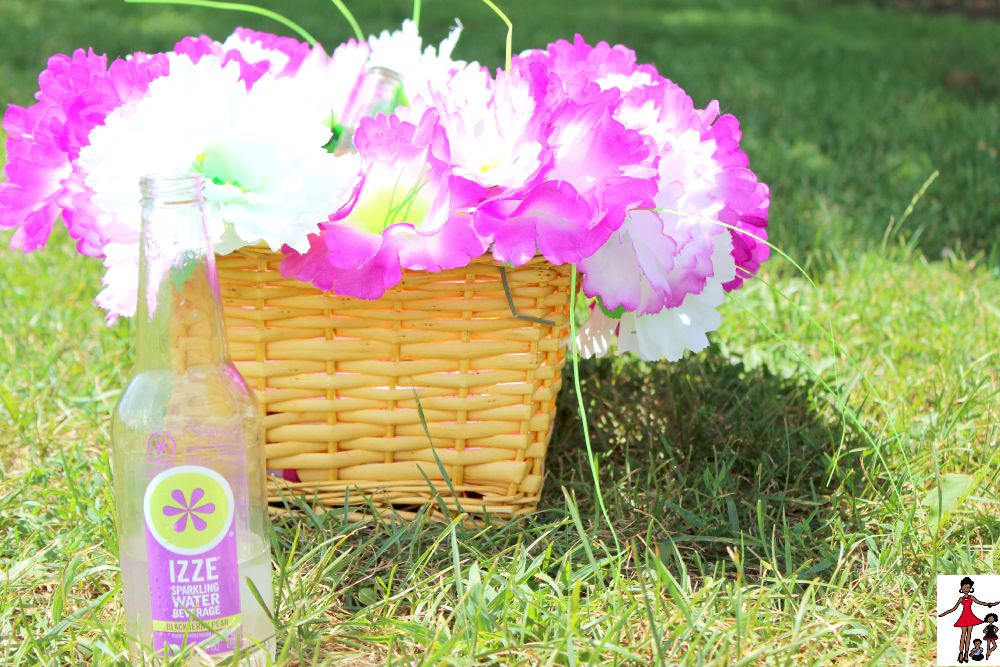 1. Swap fresh flowers for faux flowers
It's no secret I am a fresh flower kind of gal! If you read this blog, you know that fresh flowers are a big part of my life. However, if you're going to have a fabulous picnic you'll have a hard time keeping fresh flowers from getting wilted but more importantly, no bugs will be circling your pretty faux flowers.  I added my faux flowers to my basket. If you like it, let me know and I will do a tutorial.
2. Swap juice and soda for sparkling water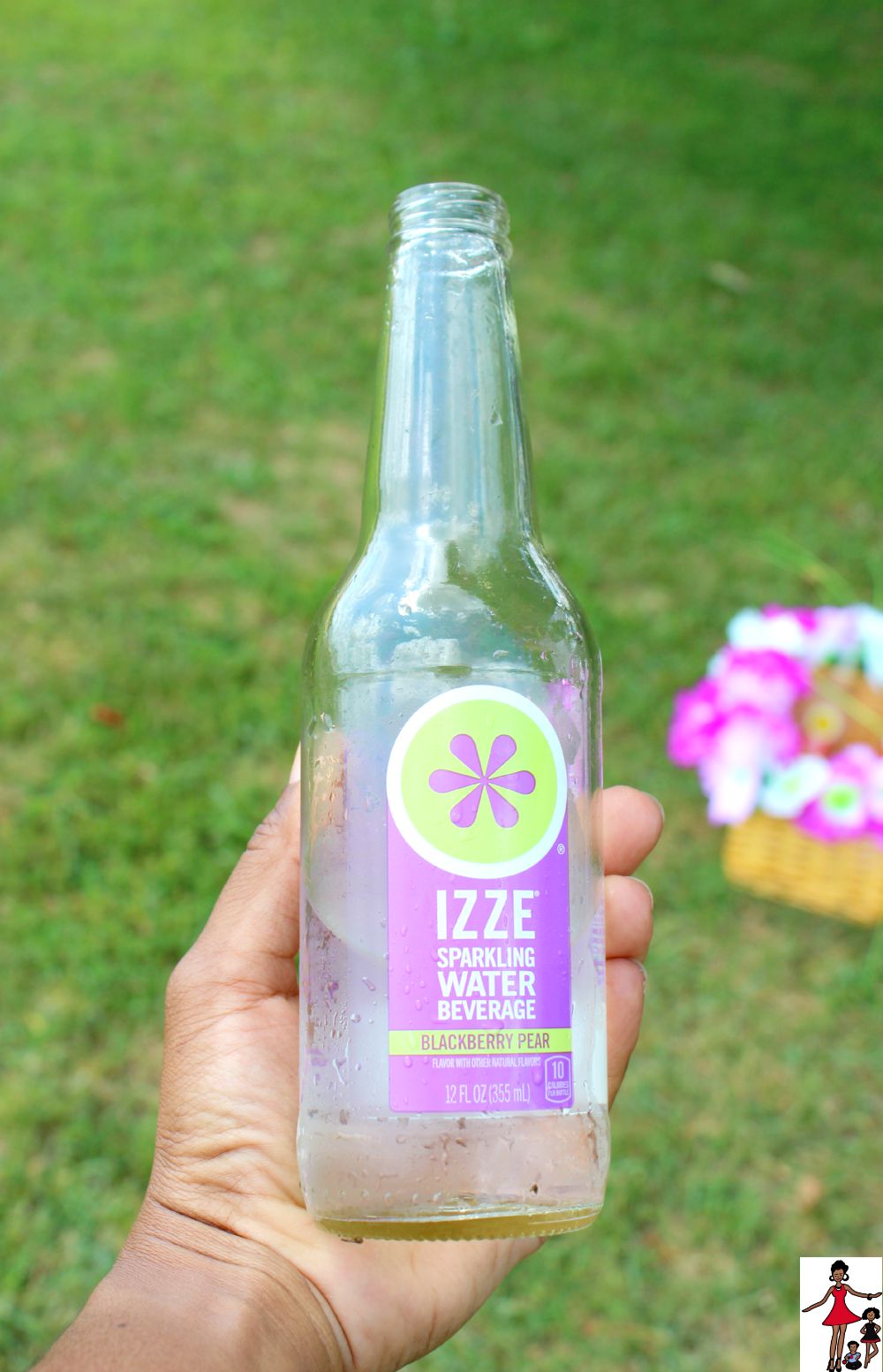 Who doesn't love sparkling water? I particularly love sparkling water in my picnic basket. This summer, my sparkling water of choice is the new IZZE Sparkling Water. I can sip guilt-free since IZZE Sparkling Water has just 10 calories per 12-oz serving and a hint of organic pure cane sugar.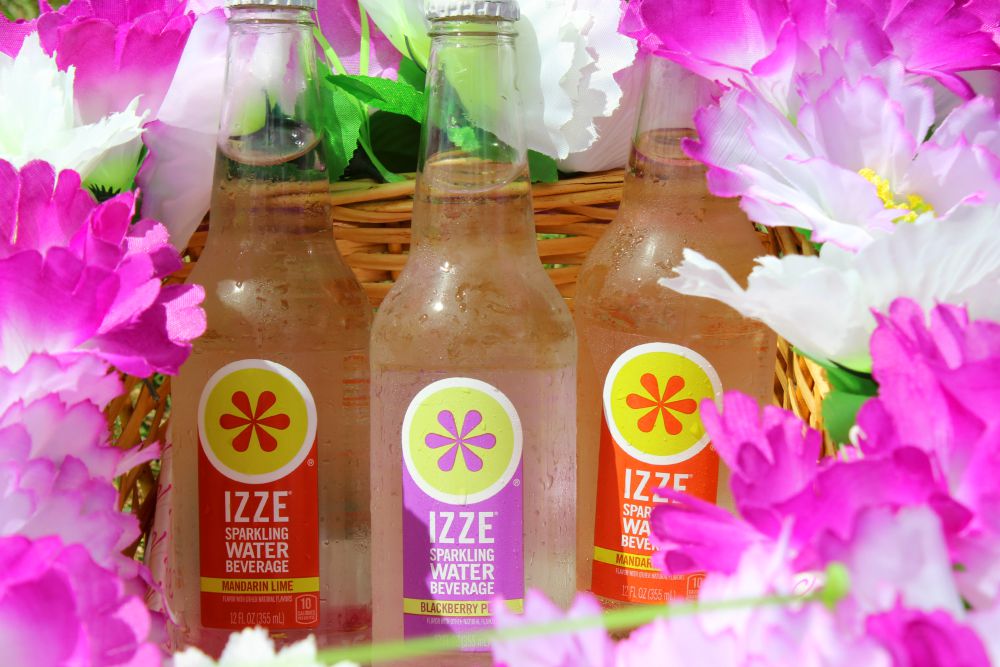 This water truly sparkles with flavor: IZZE starts by triple-filtering mountain spring water, eliminating any impurities for the cleanest, freshest sparkling taste. Then they add organic fruit flavors, which you can definitely taste. YUM! IZZE Sparkling Water is also USDA Organic Certified – made with organic natural flavors and organic cane sugar. You can pack the Blackberry Pear, Mandarin Lime and Raspberry Watermelon flavor in your picnic basket. I love the twist-on cap for picnics because you don't have to worry about having to use a bottle opener.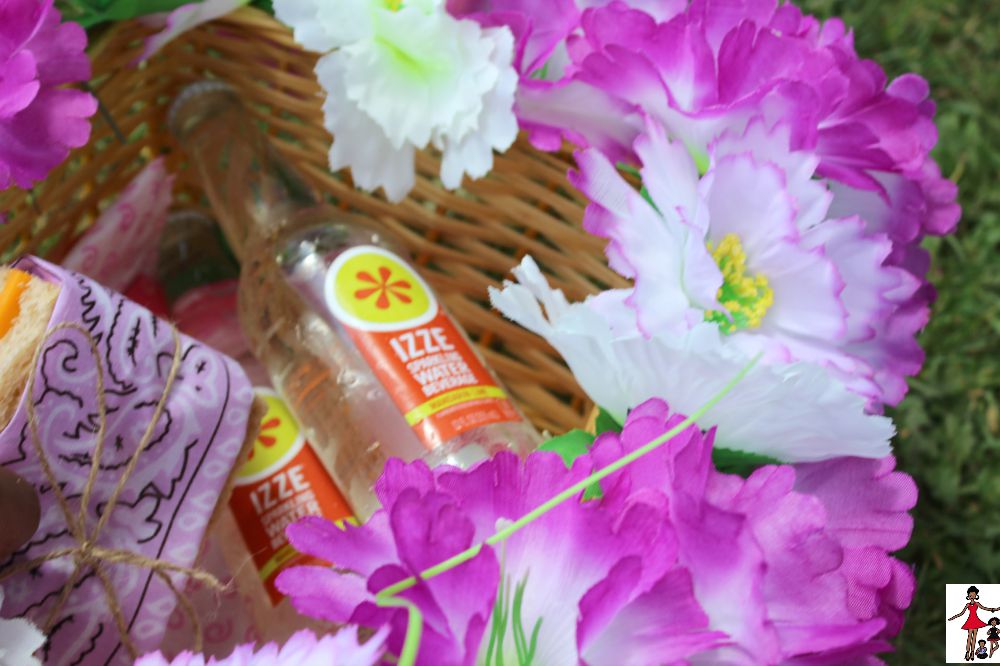 3. Line your basket with plastic.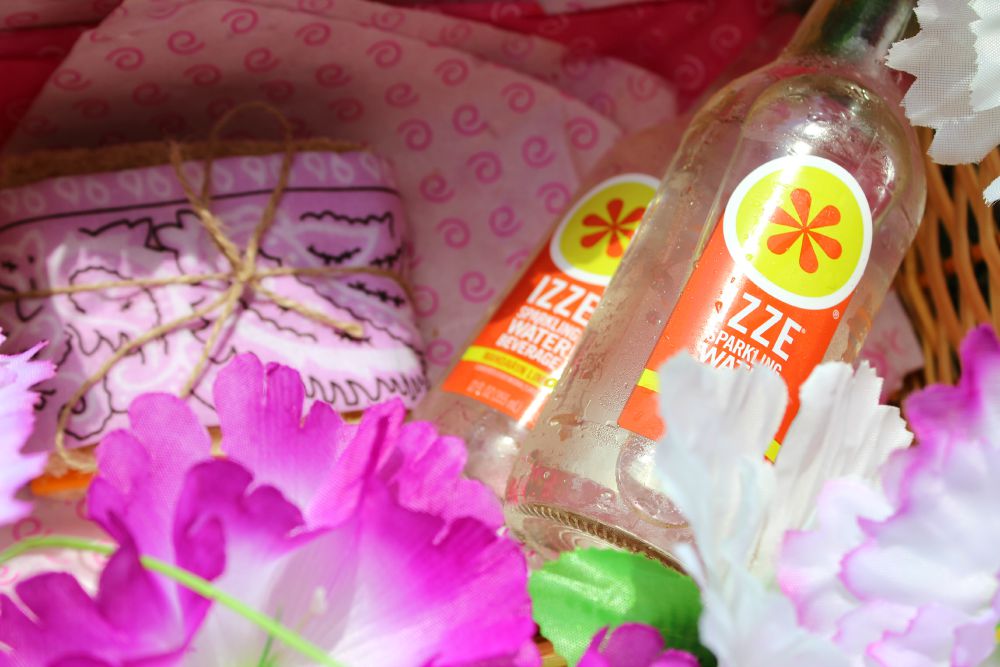 It goes without saying that some of your sparkling water may spill in your pretty basket especially if you're having too much for or enjoying the picnic with your little ones. To avoid ruining your basket, line the bottom with a supermarket plastic bag and then layer your towels on top of it until it's completely covered.
4. Wrap sandwiches in individual towels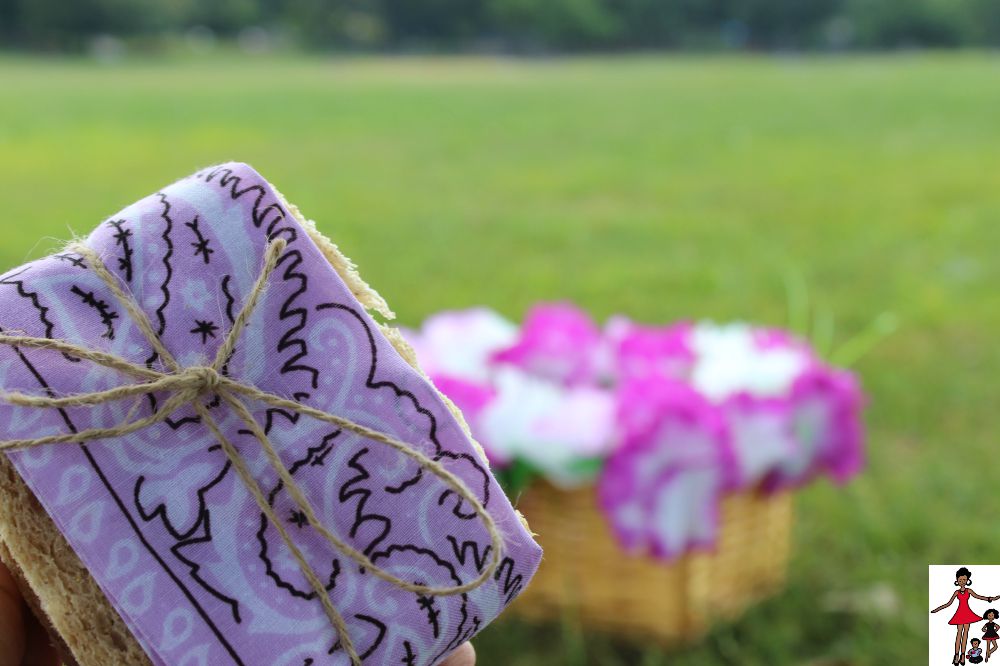 I love sandwiches for picnics especially if it's a lunchtime picnic. Instead of worrying about sandwiches getting squashed or having to bring plates to serve them in, wrap them in individual napkins. I like using bandanas because they're very stylish and inexpensive.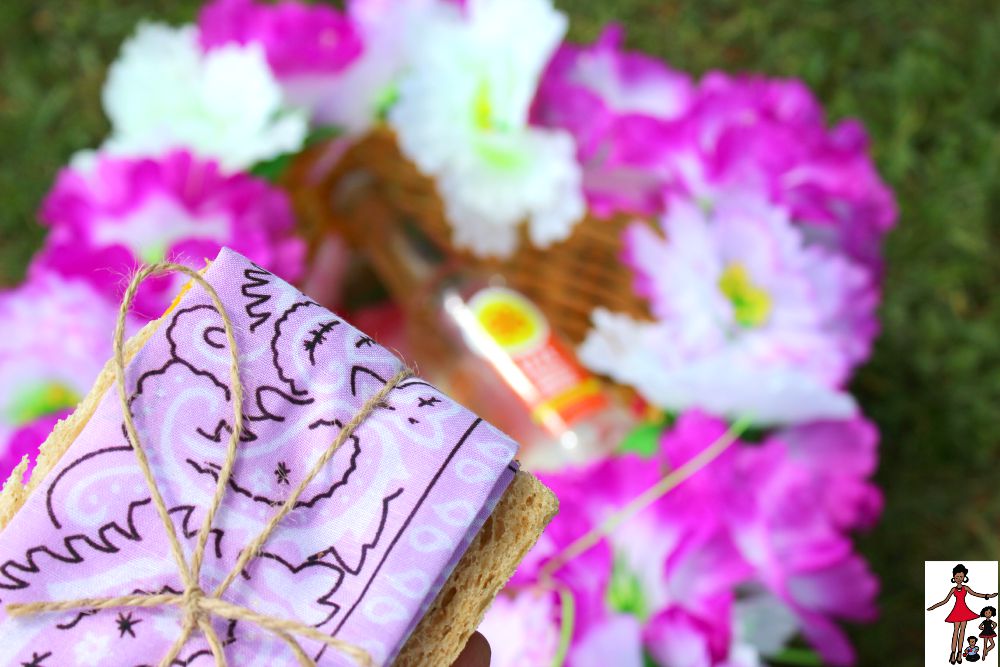 5. Use liner as garbage bag
No one wants to put their garbage in their beautiful picnic basket but you'll need something for garbage. I like to use the plastic bag that I lined my basket with to toss all my garbage into. Makes life simple and keeps my basket pretty.

Do you have any picnic hacks to add to this list for a fabulous picnic?
I was selected for this opportunity as a member of Clever Girls and the content and opinions expressed here are all my own.