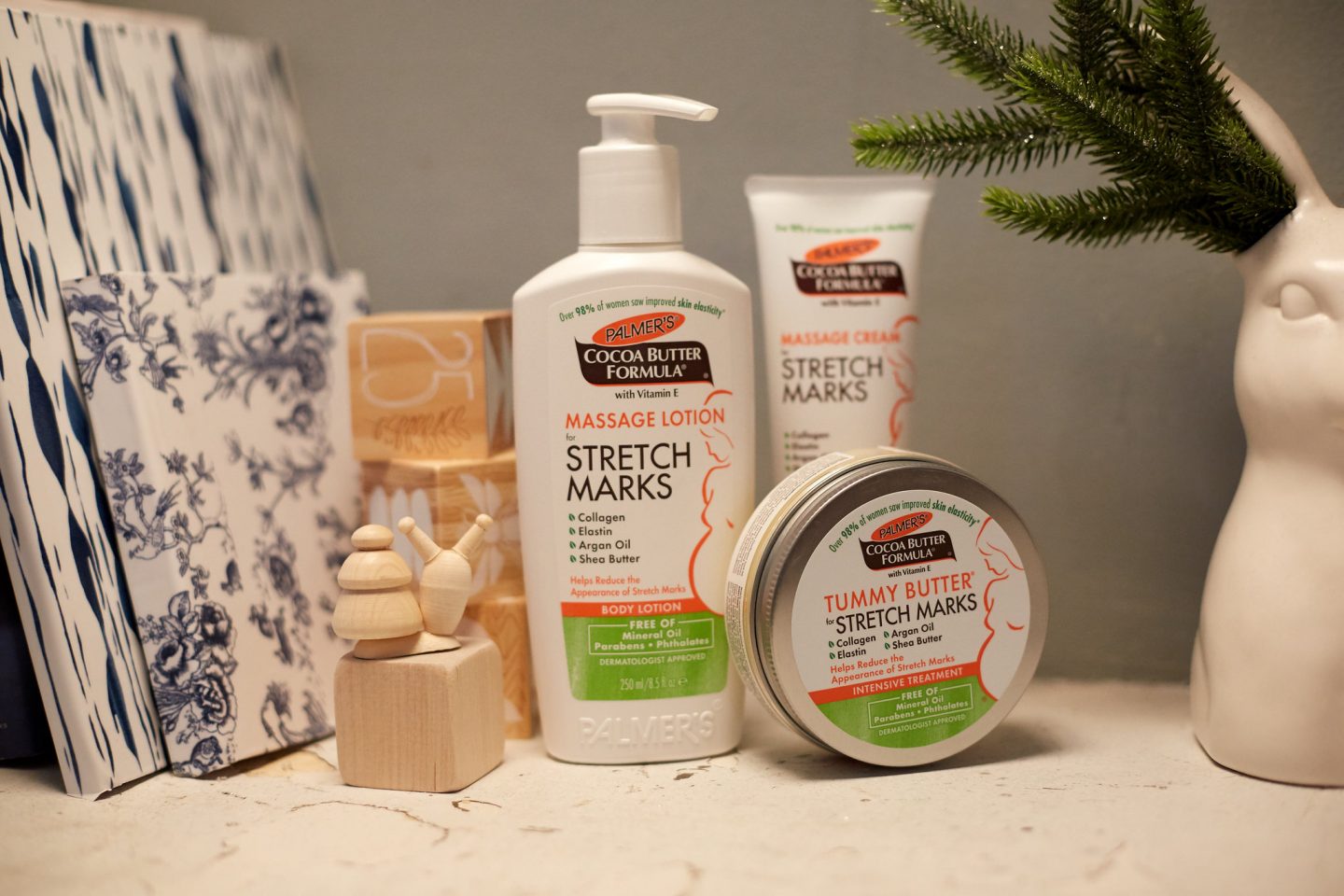 This post is sponsored by Palmer's. As always, all opinions expressed are my own.
I first discovered some stretch marks on my stomach after I gave birth to my first child. They were small and sat so low down my stomach that they were barely noticeable. I took that as a win, I was happy and I even embraced these little lines on my stomach as proof that I brought life to the earth. Pregnancy changes so much of our body and to be honest, postpartum I just moved forward not knowing that I could treat those stretch marks and over time fade their appearance until last month. I attended the Palmer's Cocoa Butter Formula launch event for their enhanced Stretch Marks line that is free of parabens, mineral oil and phthalates and I got inspired, to take better care of my skin and maybe fade my stretch marks on my postpartum body.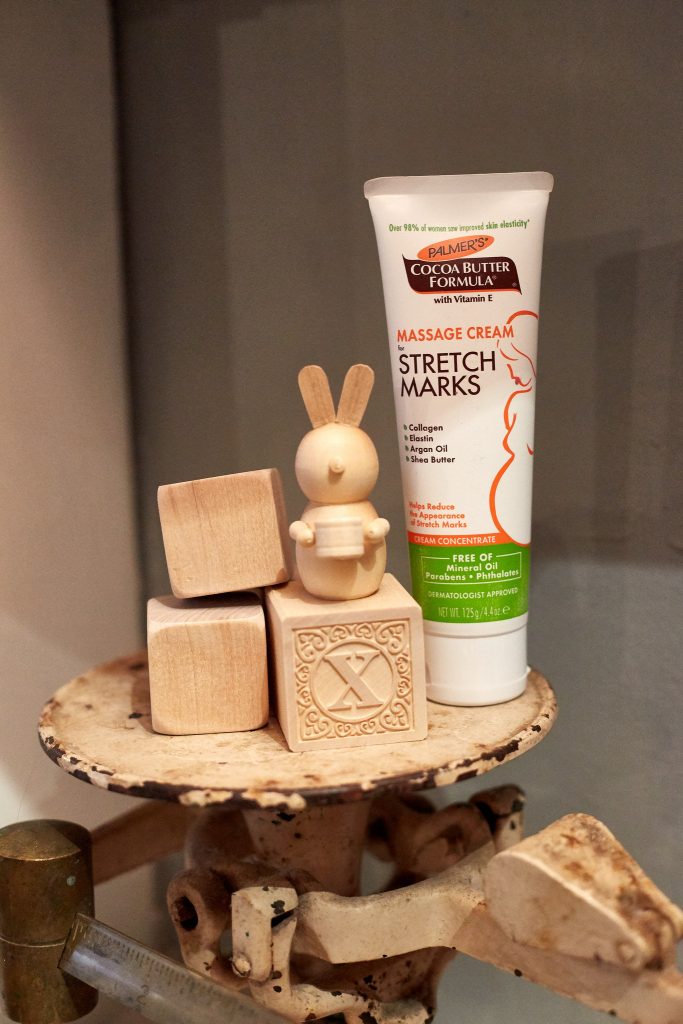 I don't know about anyone else but my post-baby belly skin 12 weeks after having my precious daughter (my third child) is soft, a little wrinkly and can be dry if I'm not on top of it. I carried a baby who was born over 8 pounds and as my body continues to recover I'm excited to try these products especially because of the amazing ingredients like shea butter, collagen, elastin, and argan oil. The products are designed to target the collagen and elasticity breakdown that pregnancy hormones cause.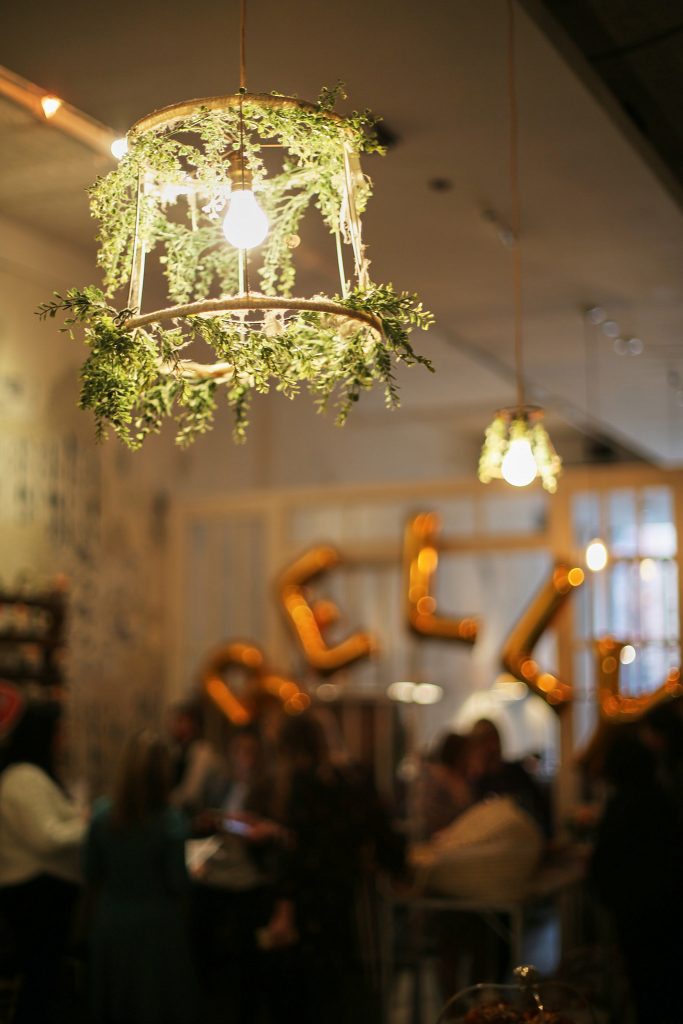 So far, I've tried the Palmer's Cocoa Butter Formula Cream Concentrate Massage Creme for Stretch Marks and I'm really proud of how consistent I've been applying it twice a day. That's the thing that was stressed the most, the importance of consistency. According to the brand, it takes two months of consistent usage to start noticing some improvements. I can't wait!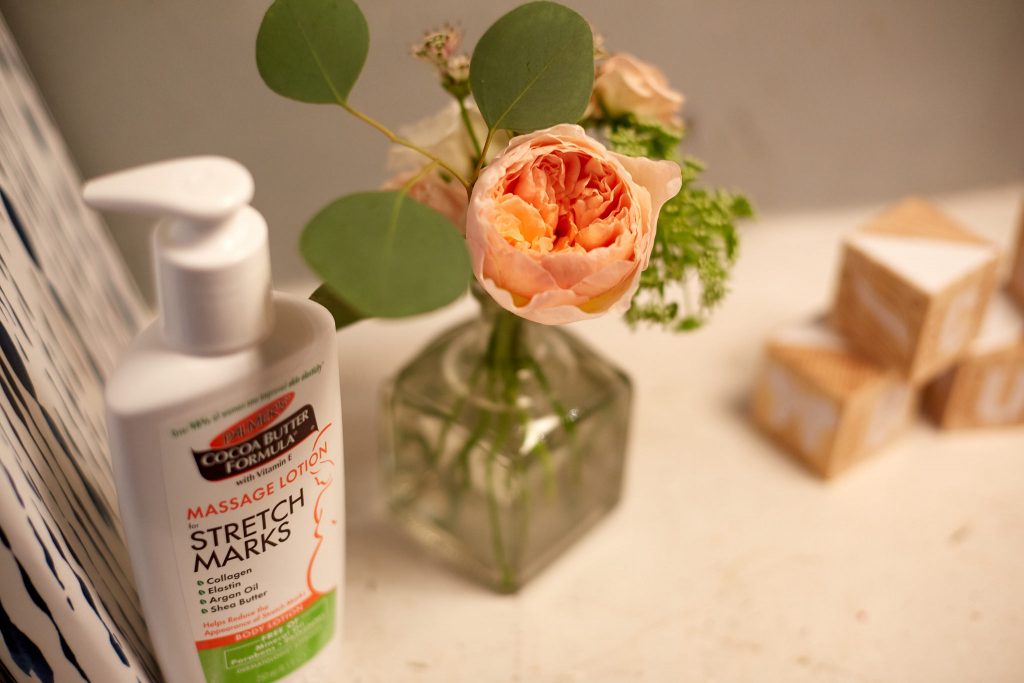 Chatting with my friends and girlfriends and posting Instagram stories so many of you shared success stories using the Palmer's Stretch Mark line that I was truly impressed. It helps to believe in a product when so many people swear it's a holy grail and that helped my confidence and my determination to remain consistent on this journey to fade my stretch marks.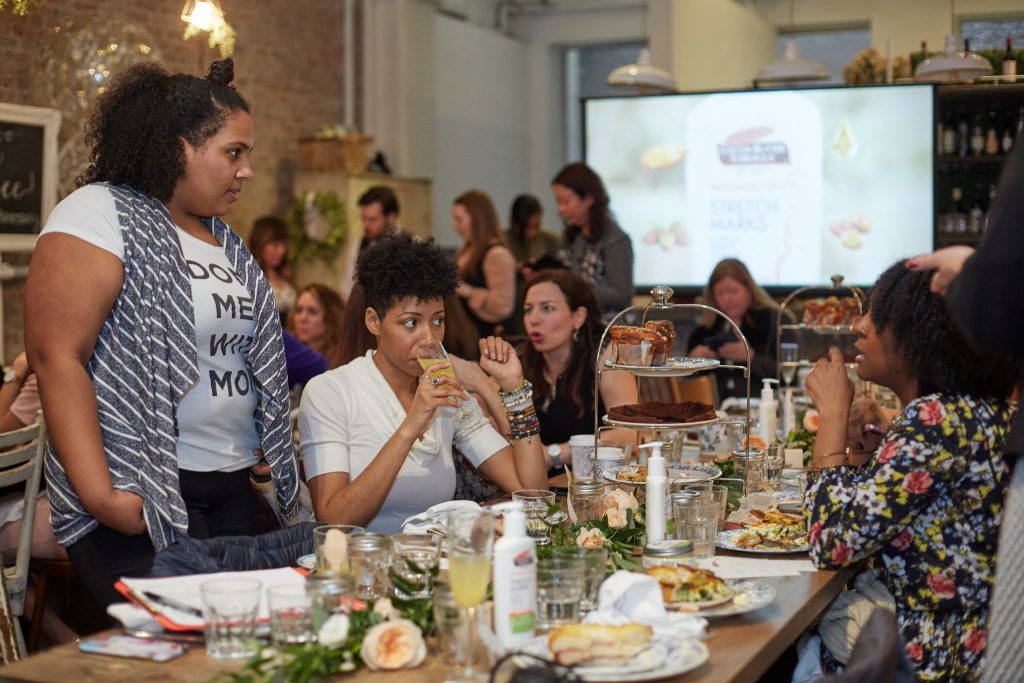 Besides the Palmer's Cocoa Butter Formula Cream Concentrate Massage Creme,  line also includes the Palmer's Cocoa Butter Formula Cream Concentrate Massage Lotion for Stretch Marks and the  Palmer's Cocoa Butter Formula Cream Tummy Butter for Stretch Marks that are now and available at all food, drug and mass retailers nationwide and priced between $6 – $8.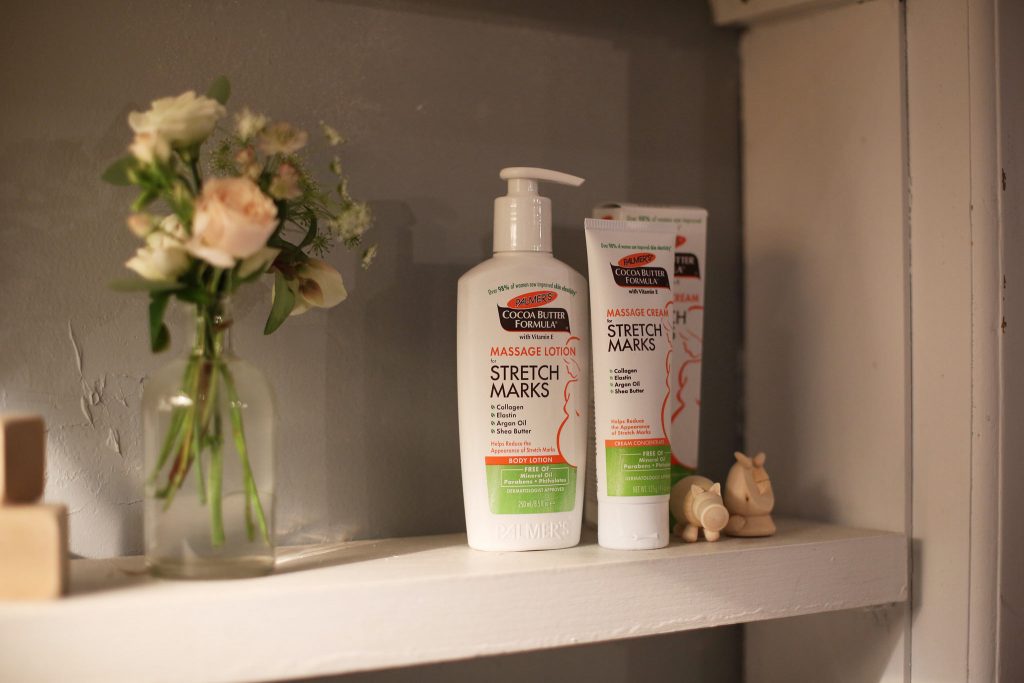 Have you had any success treating stretch marks after pregnancy?