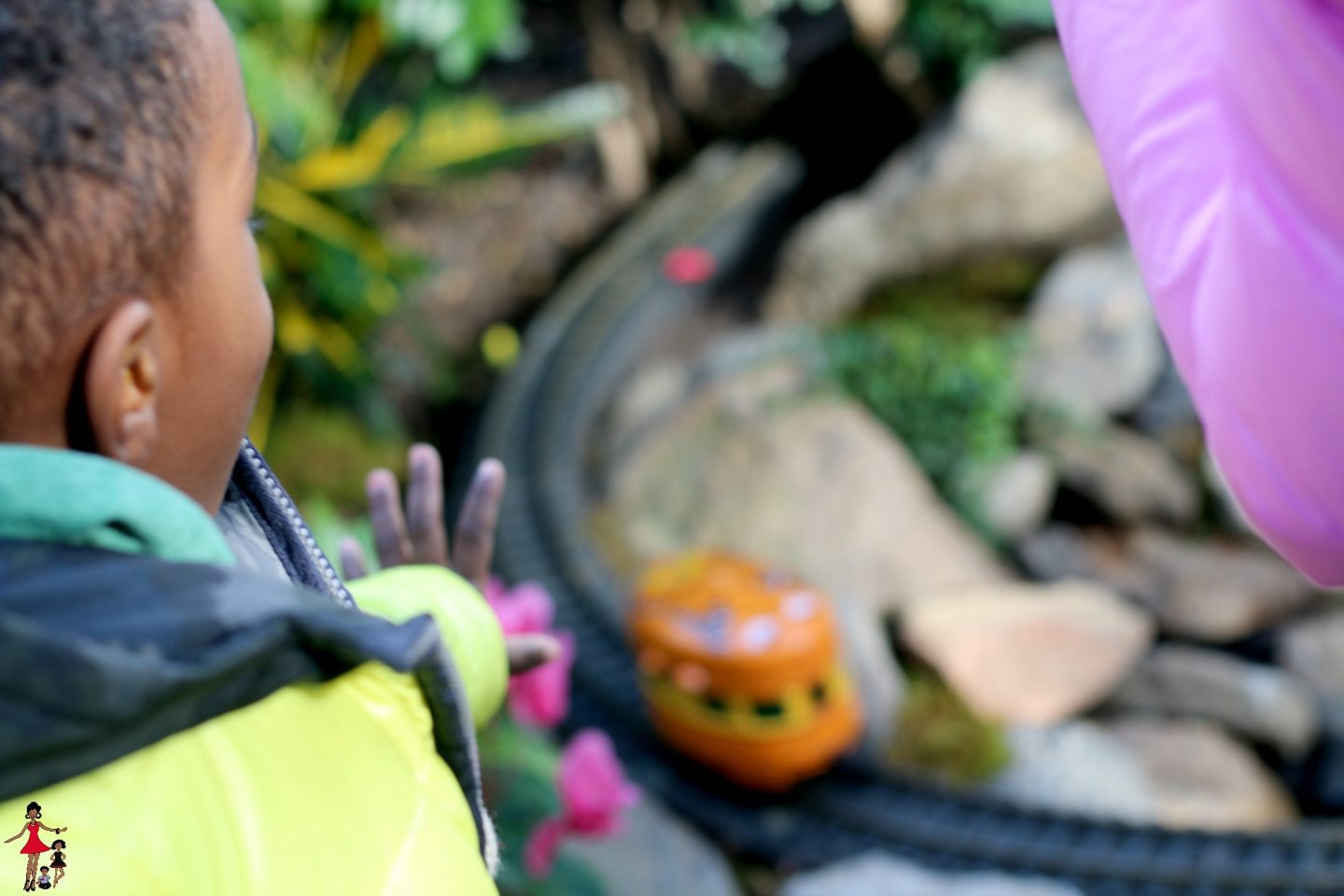 There's a reason that so many of our favorite holiday movies are based here in New York City. The city is magical during the holiday season with bright lights, exciting parades, the most beautiful decorations and the sounds of sweet holiday music floating out of stores. Add some snow if you're lucky and the warmth of the presence of your loved ones and it's the perfect holiday setting. There's also so much to do in the city and it can get so crowded that you can feel overwhelmed but fortunately for you, my family have been out enjoying many of the fun family offerings so I can give you a list of handpicked things to do with kids in NYC that will make merry memories for years to come. These are fantastic because you wouldn't have to worry too much about crowds or being outdoors in the cold. Plus, they're activities things that all members of your family can appreciate. Now, these are not all holiday themed activities but it's always wonderful to use the season to explore new experiences. 
 Holiday Train Show® at New York Botanical Gardens
 Let's start in the Bronx, a borough that I don't explore enough but with lots of wonderful treasures. I've been meaning to check out the New York Botanical GardensHoliday Train Show® with my kids for a few years now but finally made it last week.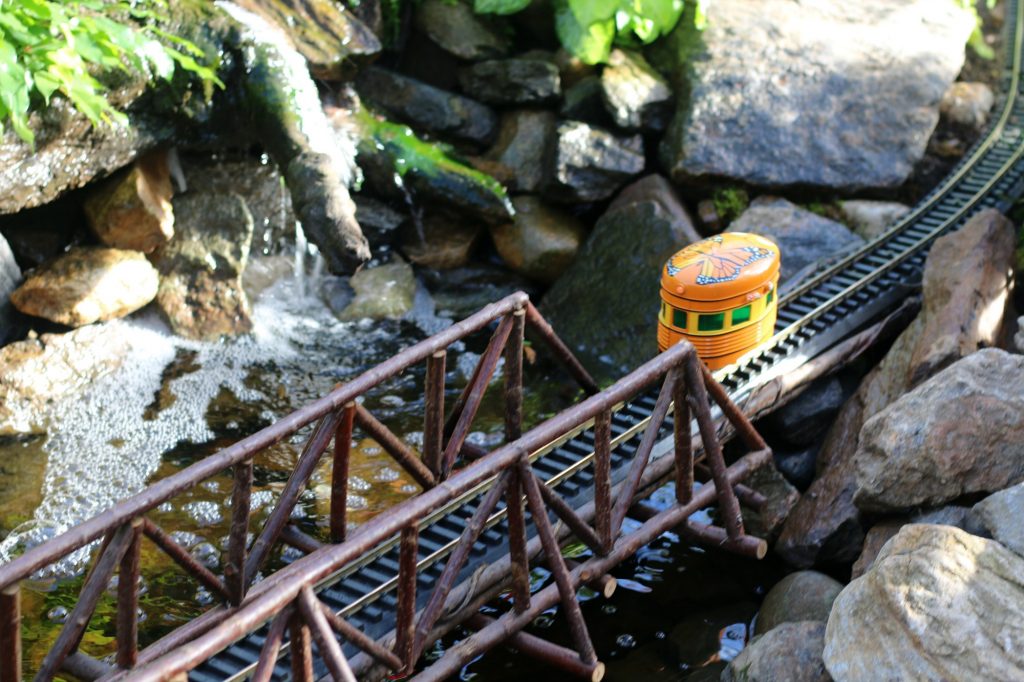 The train show which runs until January 16, 2017, is celebrating 25 years and is loved by many families in the city. It's one of the most creative exhibits of the city with all of the very well built models of notable NYC sites. There are 25 G-scale model trains and trolleys and a half mile of track that buzz around the model of the city.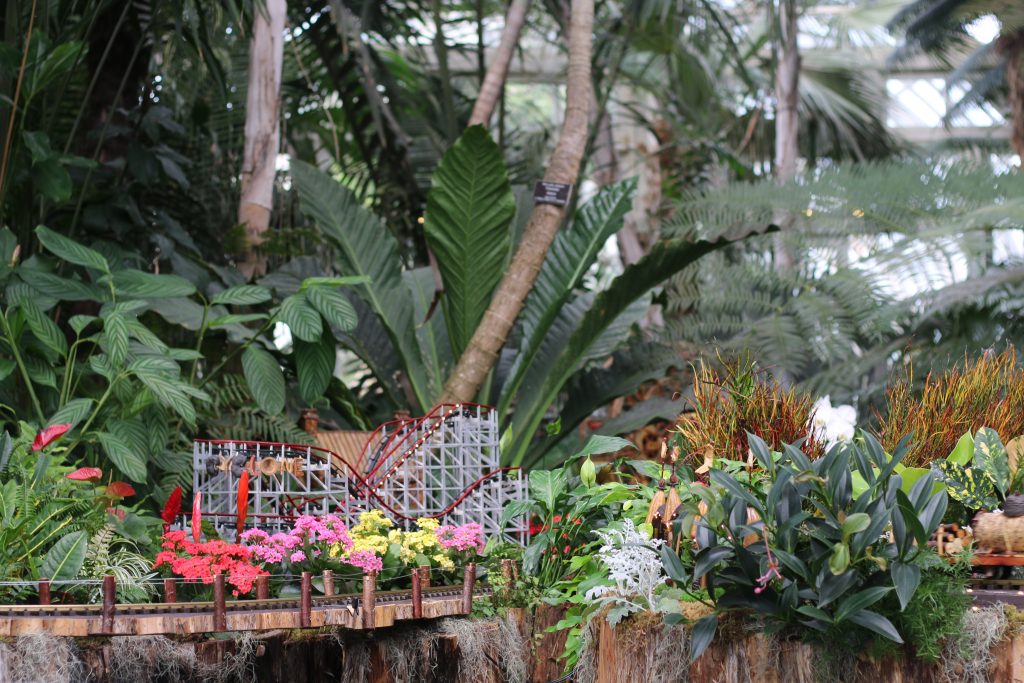 My kids favorite part of the exhibit was the Coney Island Cyclone roller coaster that my son called "The red train" as it zipped around the rollercoaster. This was the first year that the rollercoaster was included in the show and I know that this would be the top reason that my kids would want to return every year.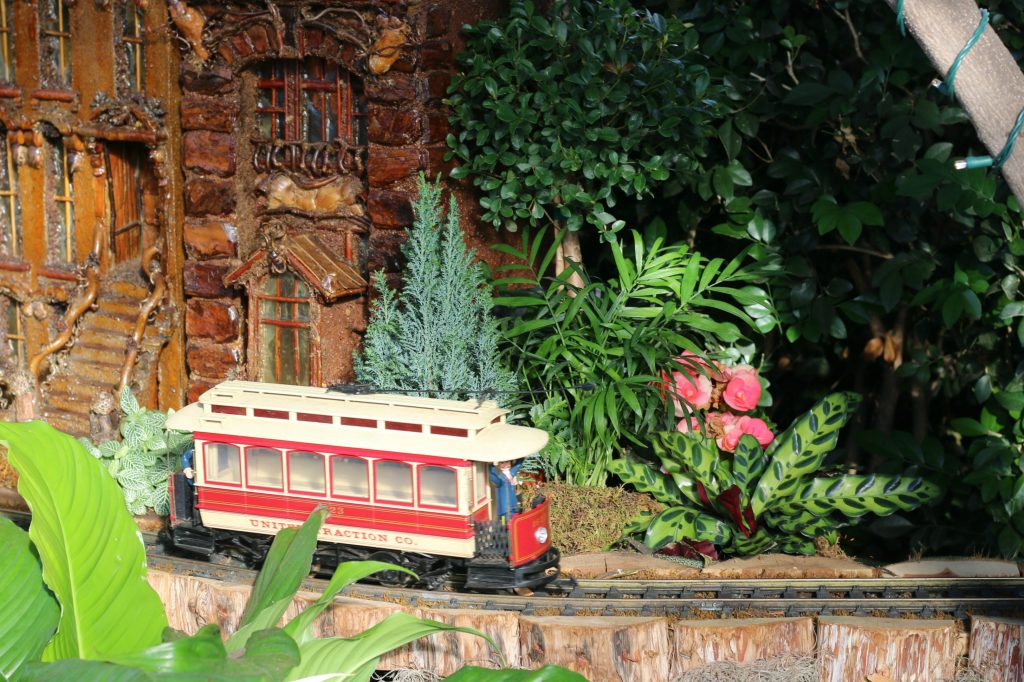 Of course, the kids were also very excited to see Thomas the Tank Engine™ and friends at the show.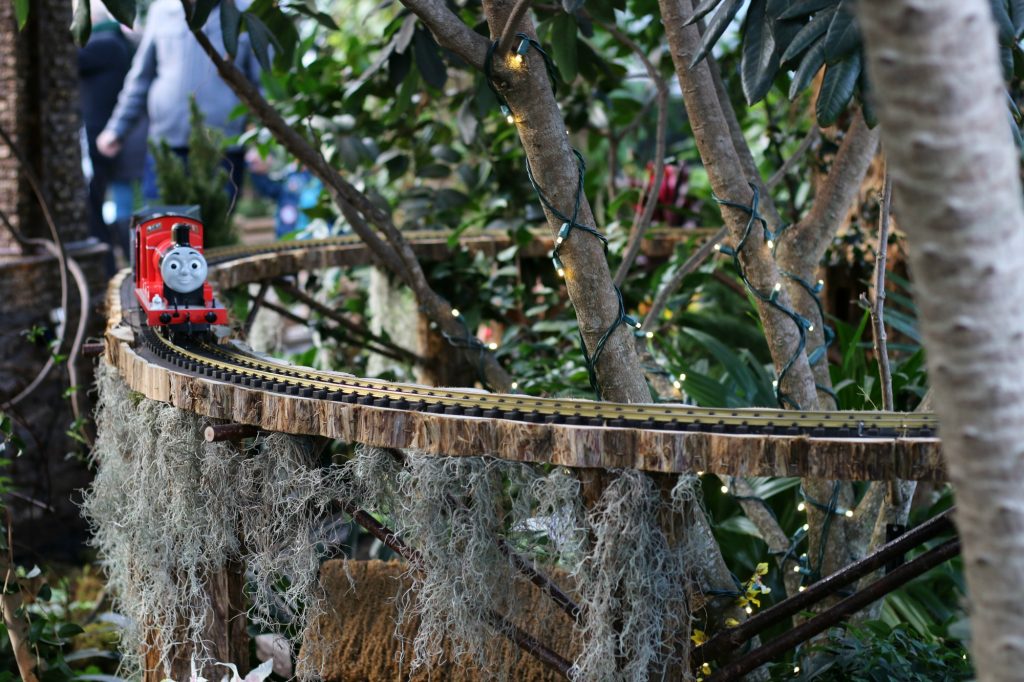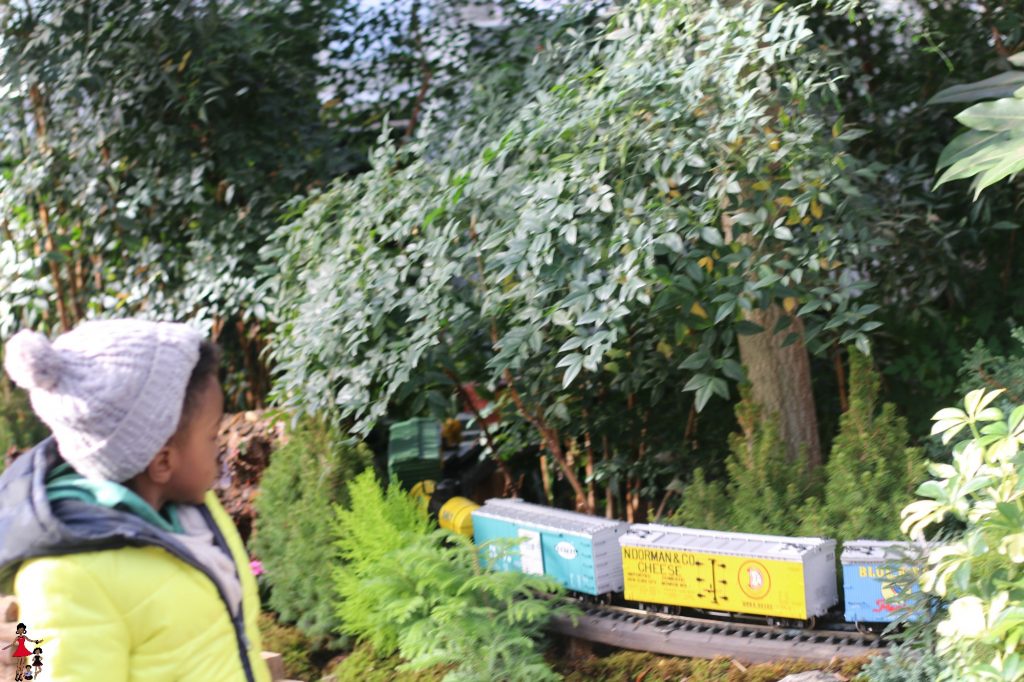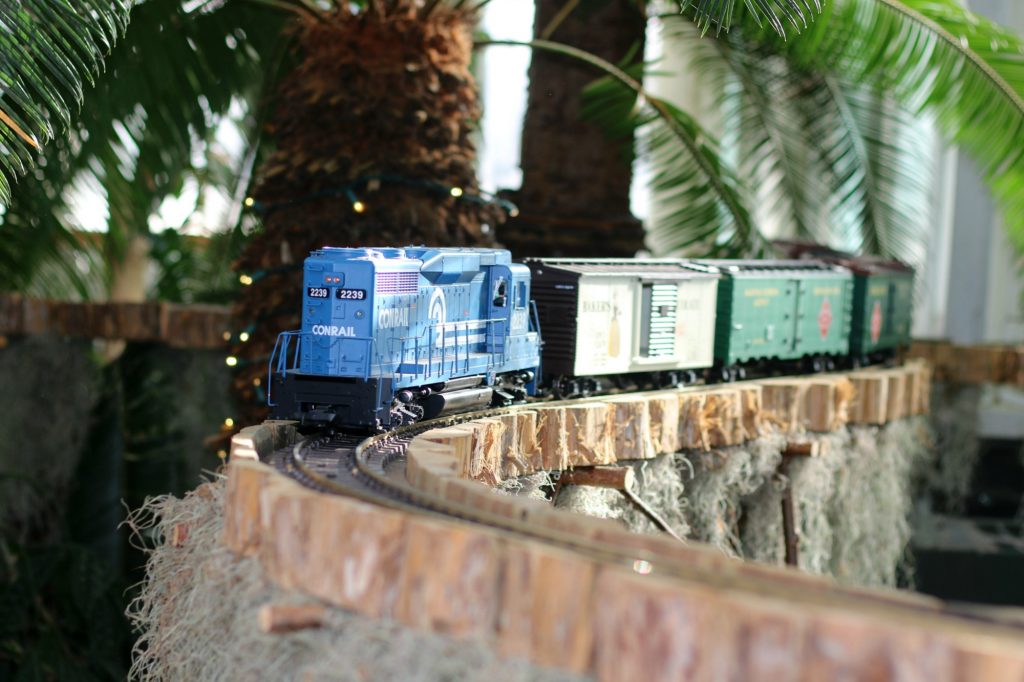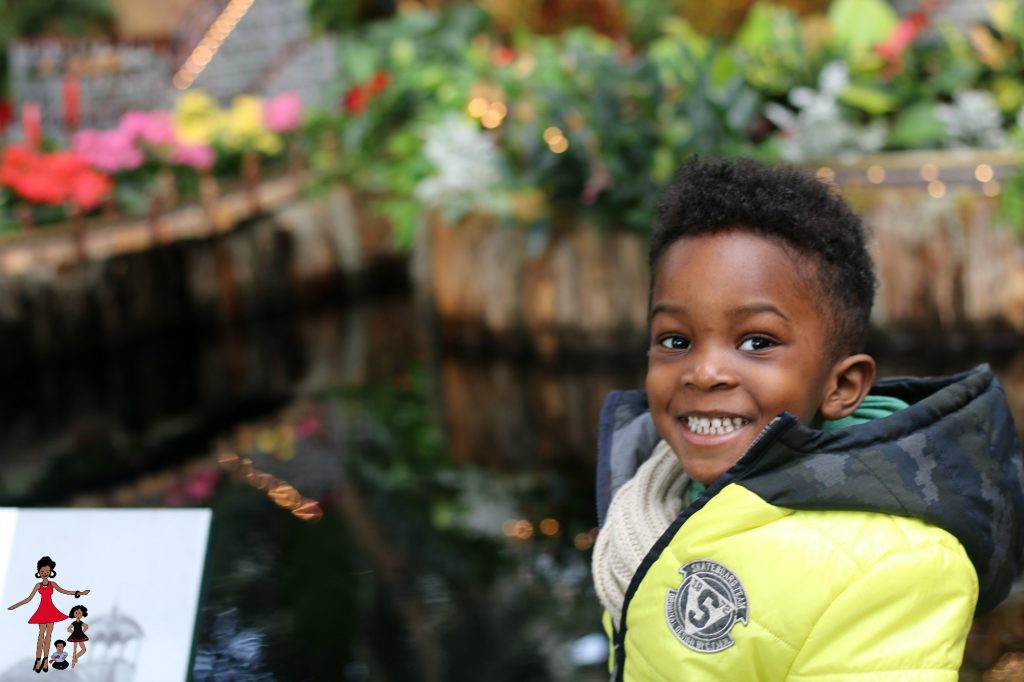 There is stroller parking at the exhibit which is really handy for moms as well as a cafe close to The Conservatory where theHoliday Train Show® is held with really yummy hot chocolate. If you're not a huge fan of the winter, I have to warn you to not go on a windy cold day like we did. The walk from the parking lot to the conservatory was about 15 minutes with my toddler and it's really chilly. If you don't mind you would surely enjoy the beauty of the gardens.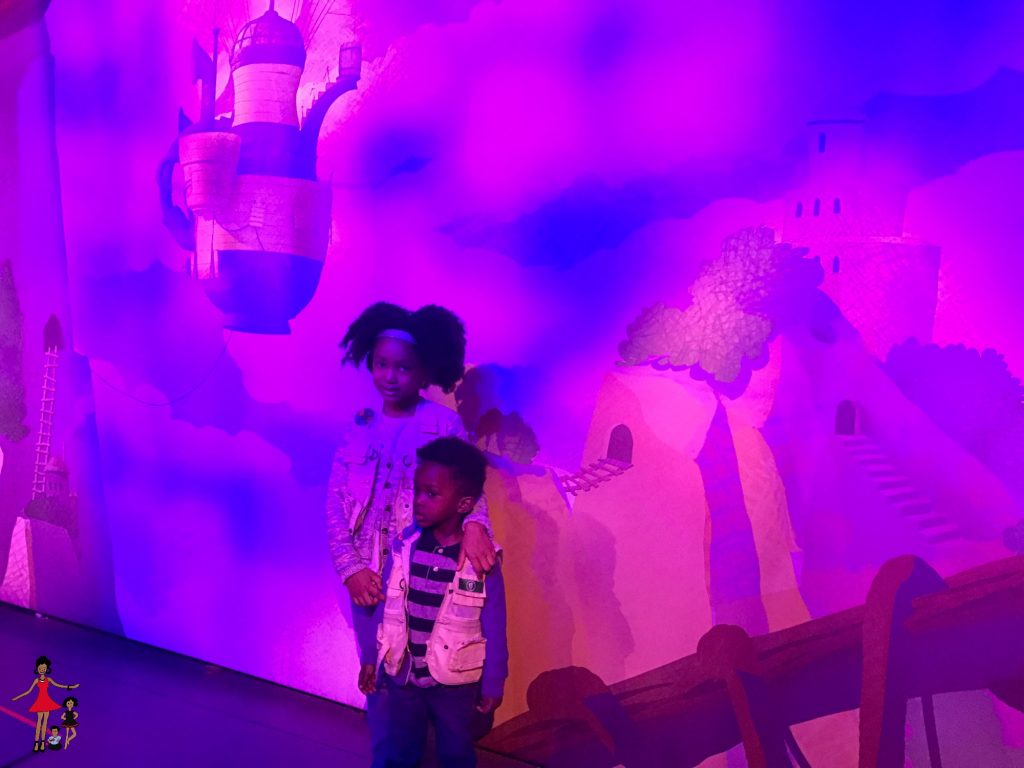 Pip's Island is by far one of my kid's favorite experiences so far this holiday season, we visited on Thanksgiving weekend and they're still talking about it.  Pip's Island feels like a combination of their imagination, favorite shows, and books adventure in 3D. Pip's Island is so good that 10 minutes after it started I told my husband this is the best performance I have ever experience. The audience is part of this interactive experience and kids get to help Pip save his island through teamwork, critical thinking, and cooperation.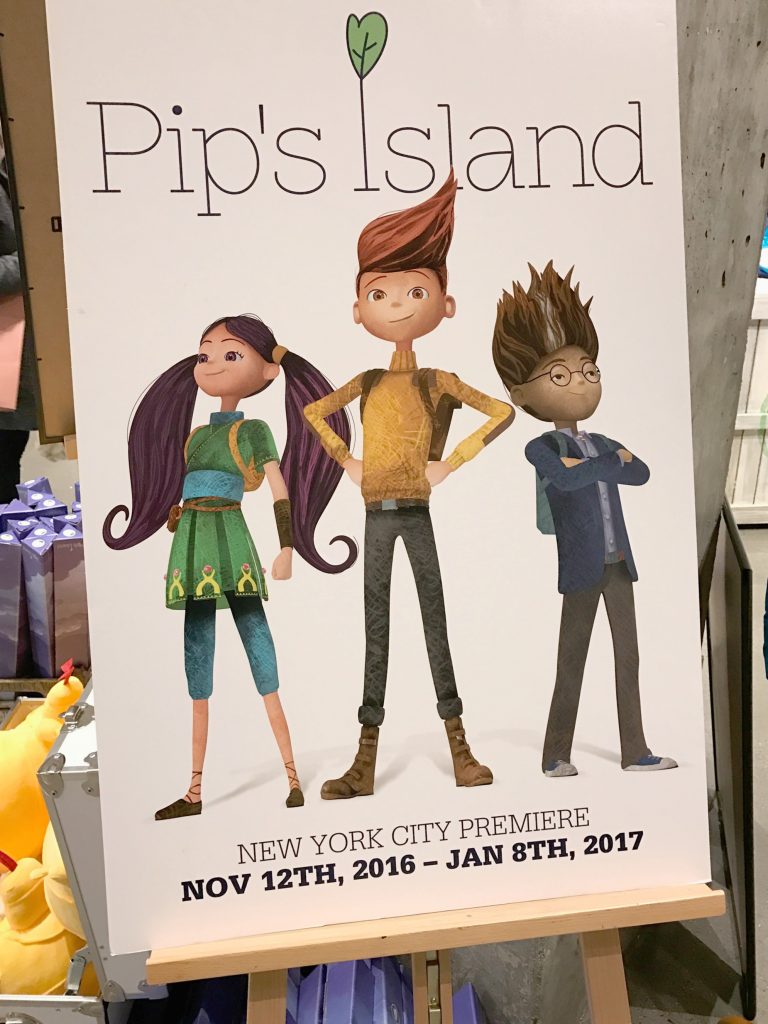 The kids went through very well designed different sets with animated charaters which truly gave them the feeling that they were on a real adventure.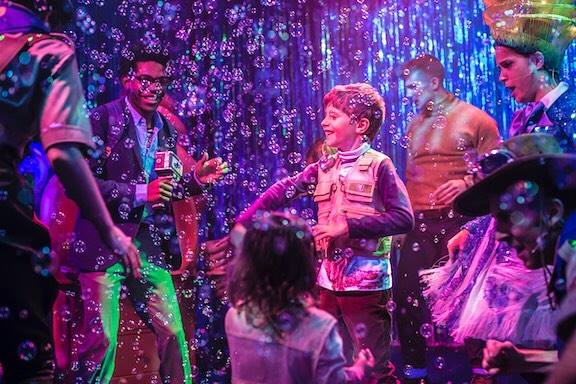 You're not allowed to use your phones during the performance which I think really made it more exciting because without the distraction of snapping photos we were really able to be in the moment. Also, be sure to check out the gift shop after. We got the kids cute pins and magnets as memories from the experience.
Pip's Island is about an hour long and is perfect for kids between ages 4-11 however The Super Knight is 3 and he really enjoyed it.  You can catch the show until January 8th, treat your kids to this incredible experience trust me it's well worth it. More information here!
Cuba Exhibit at American Museum of Natural History 
Since the kids are off from school this is the perfect time for an educational experience to explore another country with them. The Cuba exhibit at the American Museum of Natural History is the perfect getaway without actually leaving the city. The exhibit which approached the complicated world perception of Cuba from a very open perspective gave us a glimpse into all aspects of the largest Caribbean island from the culture, Cuban revolution, agricultural, tourism industries, art, religion, animals and so much more.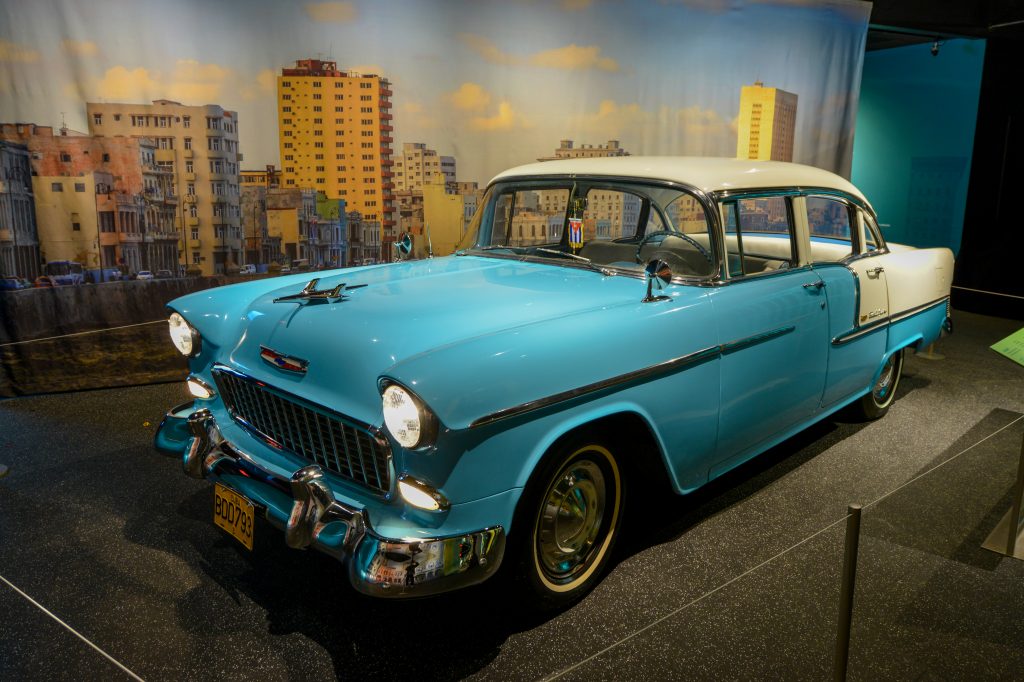 Even though my kids are young they were really curious about how people live in Cuba. My daughter always wants to know what life is like for kids in different countries so we explored the presentation from that perspective. We spoke about a girl her age may have a dad who may be a tobacco farmer and mom is an artist. We spoke about why Cuba is known for its vintage cars and found facts about the cars in Cuba and why the imported bikes at one time.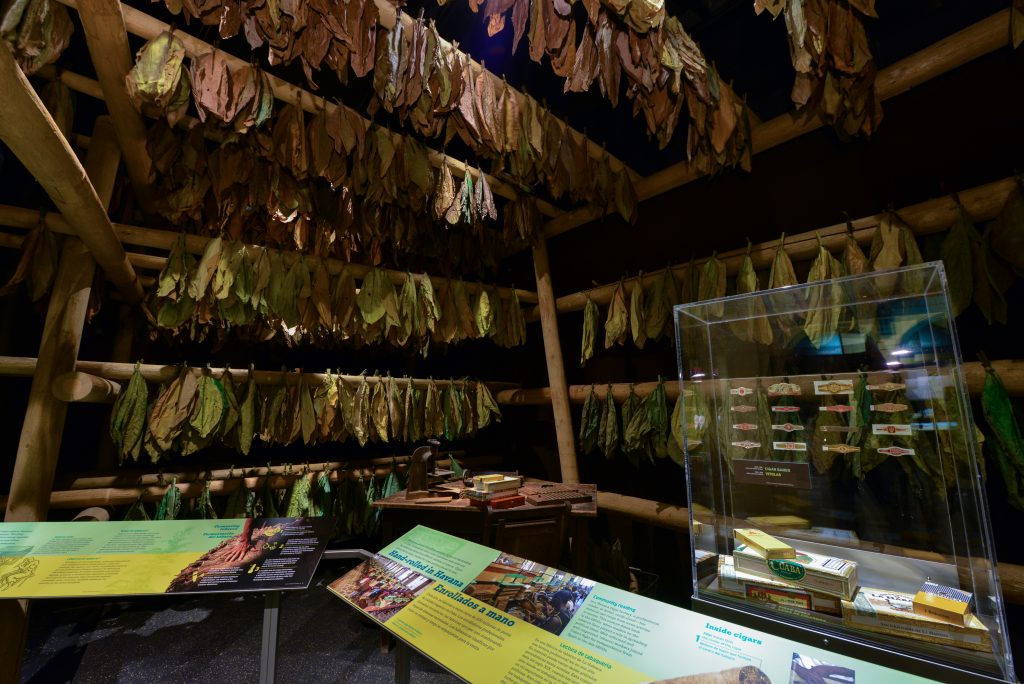 Since our trip to Jamaica in October, my daughter is very intrigued with the Caribbean so it was great to capture her attention with an island that's very different from the english speaking caribbean which is what she's mostly been exposed to so far.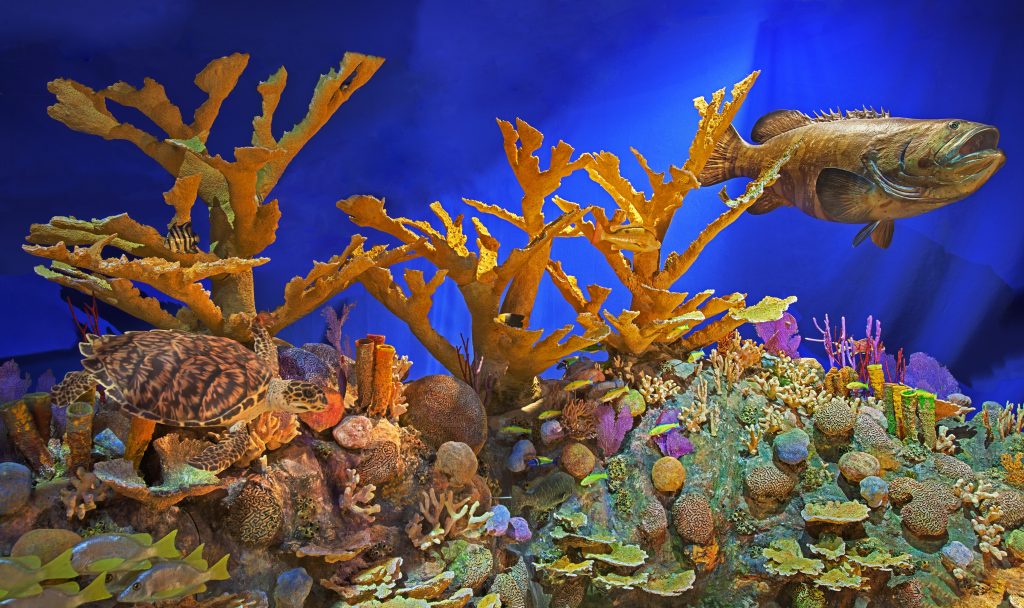 My son was mostly interested with the Cuban animals that were exhibited especially the snakes and butterflies.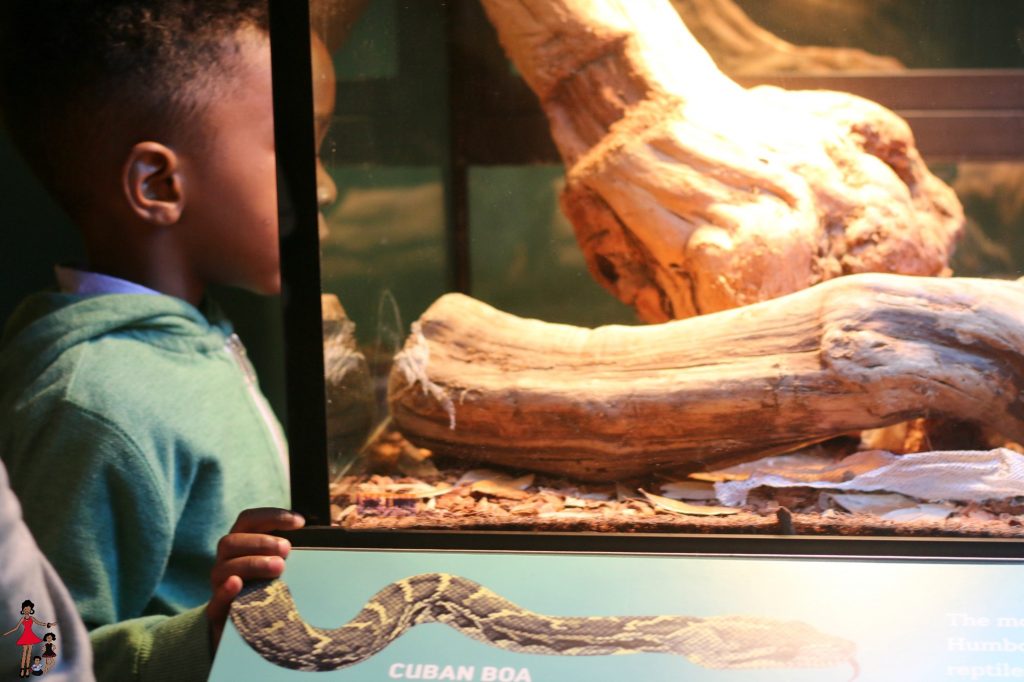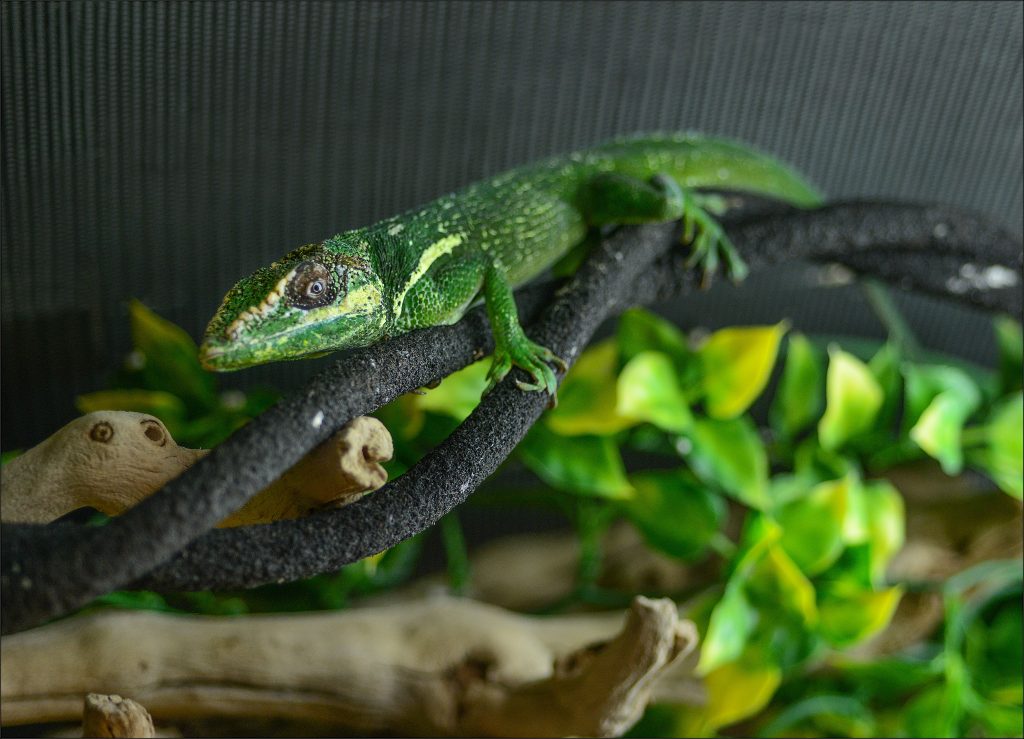 The exhibit ends with one of the best gift shops I've encountered at an exhibit with lots of really cool Cuban books even children books as well as other cool souvenirs.
ps: The American Museum of Natural History have the coolest Christmas trees shaped like dinosaurs, your kids would love it.
Have you done any of these things with your kids in New York City? 
Disclosure: My family was invited/received admission to these activities.  However, all opinions expressed are my own.