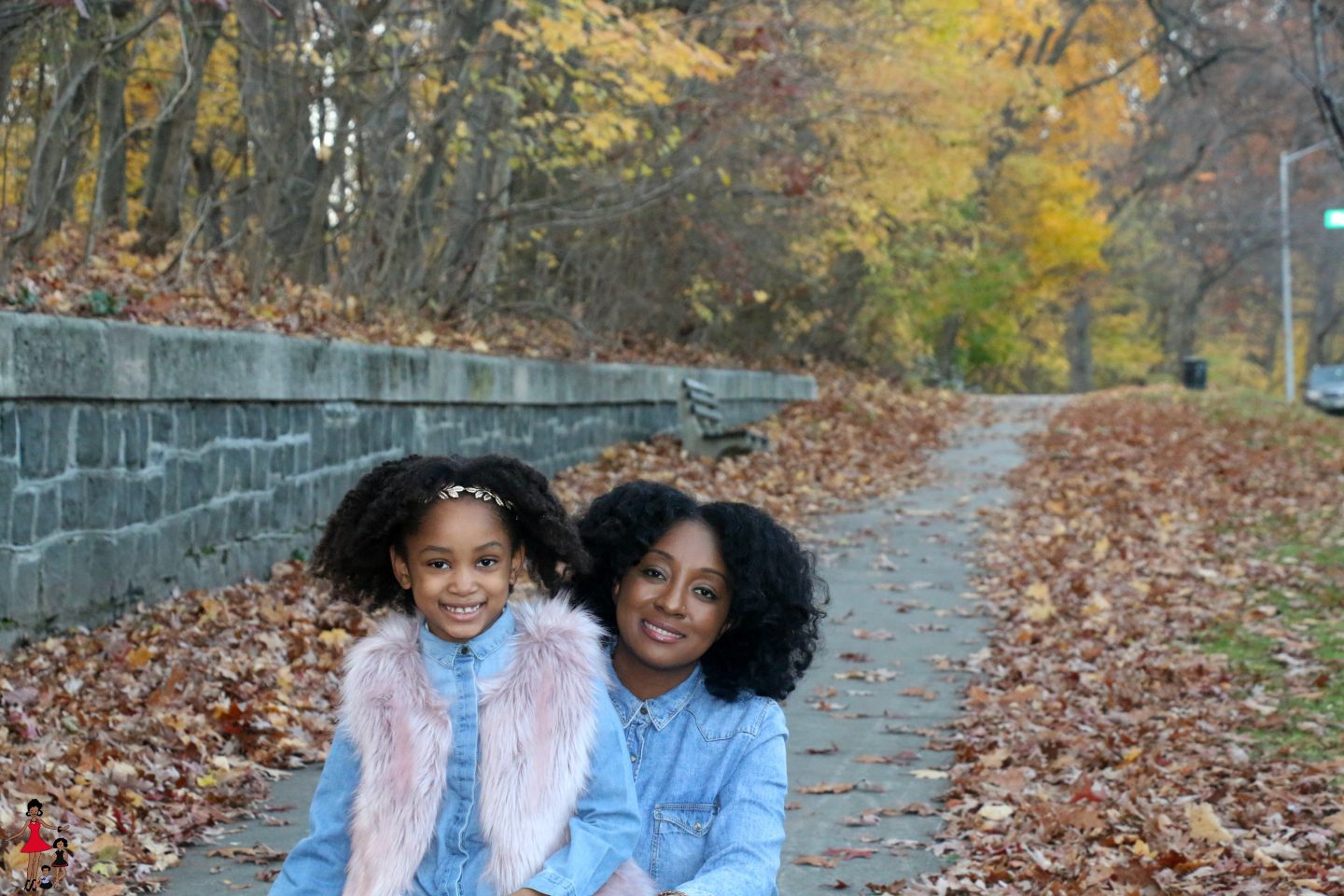 I partnered with DOVE Hair for this sponsored post.  As usual, all opinions expressed are my own.
I wish I could protect my daughter from the very narrow definition of beauty that exists since so many of us don't fit into it. I wish I could singlehandedly change the world so we are all celebrated for our unique beauty but alas I don't have that power. But what I can do is build my daughter up at home to love and believe in her own beauty, something I started doing before I gave birth to her.
I remember during my 20th-week ultrasound that I found out I was pregnant with a girl. That ultrasound is the most anticipated day of most pregnancies besides labor. Up until that point, I had convinced myself I was having a boy so I was genuinely surprised to find out that my husband and I would have a baby girl. I made a decision right away to do my very best to raise her to proudly wear her crown of kinky coils and curls and be comfortable in her skin. As a first time mom, I had no idea of how I would achieve this but I knew that if I made some lifestyle changes and learned to care and style my own natural hair, I would at least be able to be a role model to her. I'm glad that I did that because a recent Dove study found that 82% of girls learn to care about themselves from their mother.
About a week later,  I walked into my bathroom and cut off all of my chemically straightened hair with paper scissors. As my hair fell on the counter, I felt free and excited about embracing my own beauty. That was one of the most powerful moments of my life as I gave myself the permission to love myself the way I was born.  The following few months weren't easy as I emotionally and physically transitioned to wearing my hair naturally but by the time my daughter was born, I was loving the curls on the top of my head almost as much as I loved her.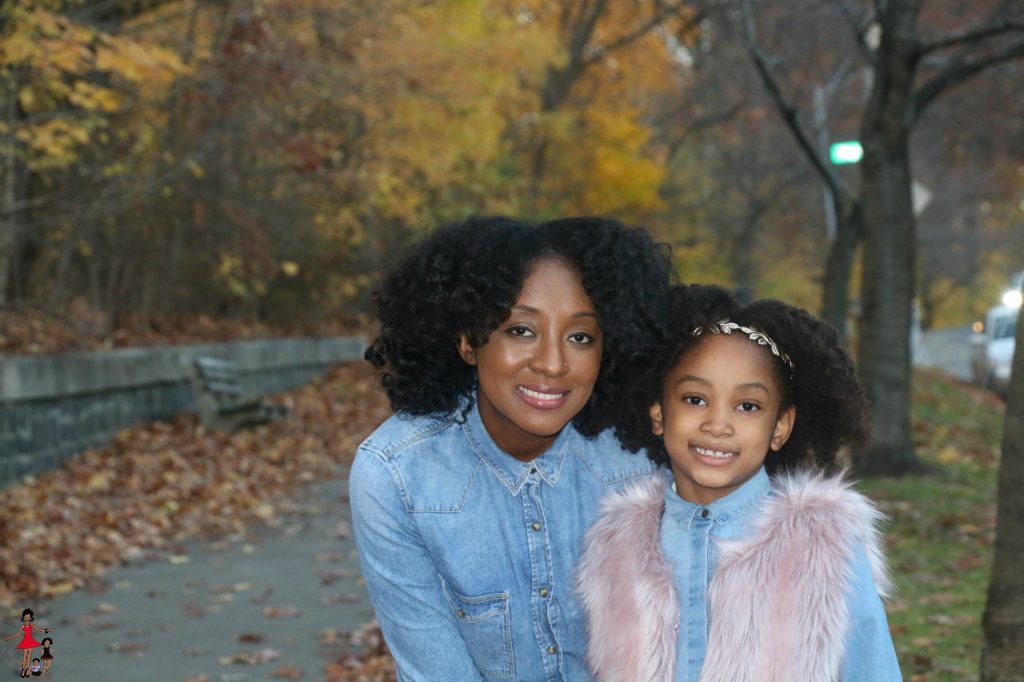 All my daughter has known in all of her 6 years is that her mommy wears her hair in its natural state. She tells me when she likes different hairstyles I try out and when she wants to try the same style I'm wearing. I am so happy that we're sharing this journey together and it always makes me happy when I see how mesmerized she is by her pretty afro. I make it a point to tell her all the time how much I love her afro, puffs and her hair color. Sometimes, when I come across women and girls with our hair texture in magazines, on television or on the street I make it a point to admire their beauty aloud to reinforce to her that beauty comes in different forms. As I shared last week, it was even important that her doll has a little afro like hers so she could truly feel like it's "normal" to have tight curly hair.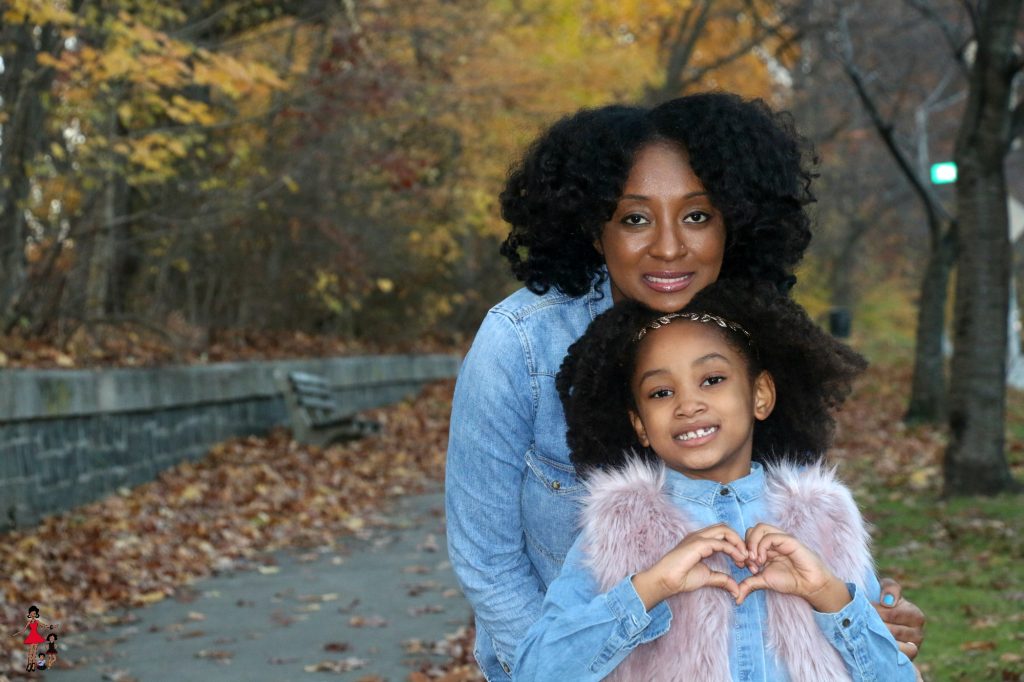 It's certainly not an easy job to teach our girls that their curly hair is gorgeous especially when it's rare for them to see those images in ads or on television. That's why I am grateful for brands like Dove Hair who is committed to broadening the definition of beautiful hair and ensuring that hair is a source of confidence, not anxiety for women and girls. The Dove #LoveYourHair campaign empowers mothers like you and me to be a leader in our daughter's hair confidence by teaching them how to love their hair. Dove Hair found that 8 in 10 women feel pressure to wear their hair a certain way. For many, these pressures began at an early age and that's what we don't want for our children. As mothers, we can make a difference and help ensure our daughters grow up feeling confident.
Join in the movement!
Tell your daughter why you love her hair and inspire her to do the same by sharing your #LoveYourHair selfie and tagging @Dove. To can even add some extra love by visiting LoveYourHair.Dove.com to create your own custom animated message and share with your friends & family.