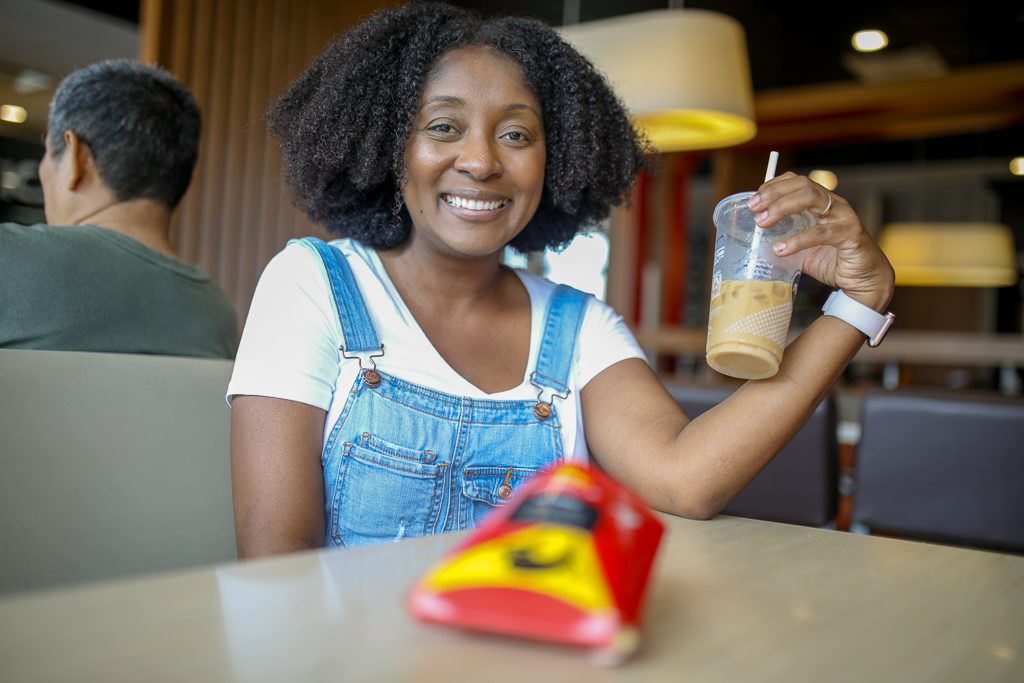 This post is sponsored ad content by McDonald's but the opinions expressed here are my own.
Whenever I get together with other parents we always end up talking about sleep, coffee and treating ourselves. I'm not referring to a treat with the kids, oh no – the best ones are savored when we are alone away from our littles ones. My favorite time to sneak my treats in are right before pick-up time. Depending on how my day went, it's when I need a little pick-me-up most.  There is a McDonald's just around the corner from my kids school and I love to go there for coffee and French fries. Have I mentioned how much I LOVE French fries? Whenever my husband is off he comes with me and gets burger and nuggets and I unwillingly share my fries with him. Lately, I've been grabbing his boxes to get the pieces for the McDonald's Trick.Treat.Win! game.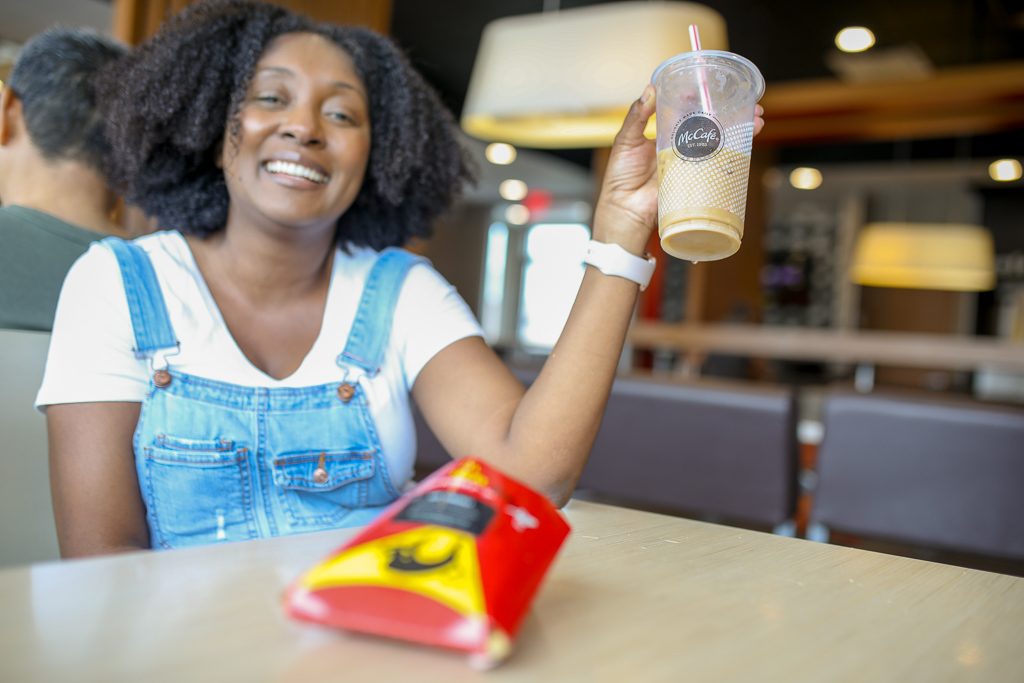 The McDonald's Trick.Treat.Win! game makes me feel like I am sneaking for good because If I win, the kids are sure to benefit from the prizes. Recently, I've had a streak of good luck and one of the prizes I'm hoping to win from McDonald's Trick. Treat. Win! is a trip to a resort. I don't even need much luck since there is a 1-in-4 instant win odds (mostly food prizes) and two ways to play for a chance to win great prizes. My favorite order – large fries, has two game pieces.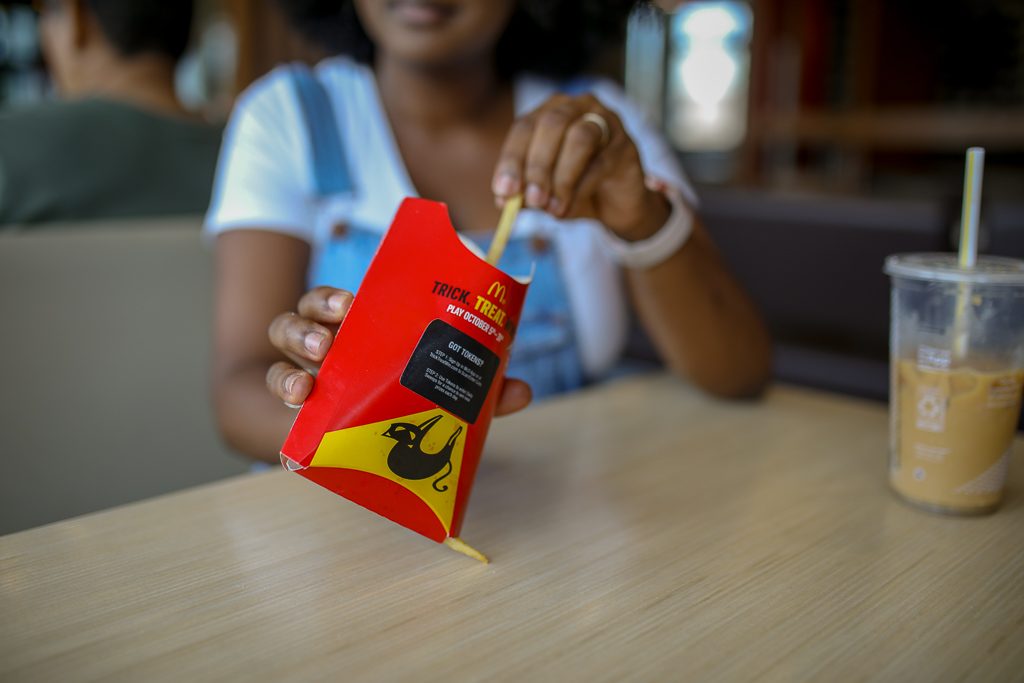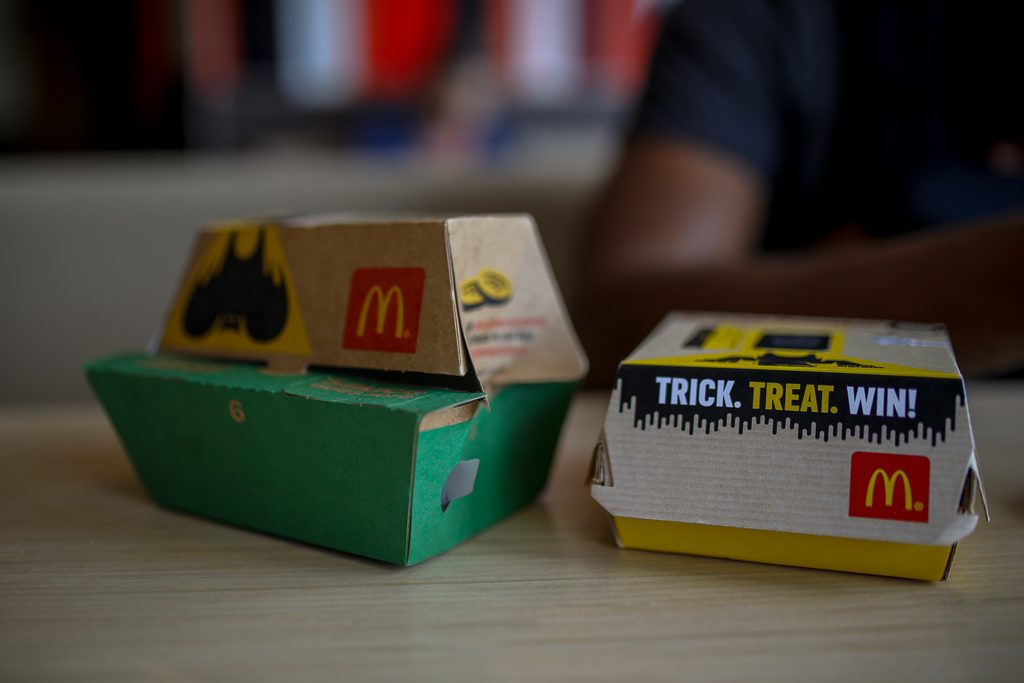 The best part is how simple it is to play! All you have to do is peel back the game pieces on select menu items to see if you won! If your piece is a winner the prize will be featured on the back of the game piece. Food prizes can be claimed in store and other non food prizes can be claimed by scanning the game pieces on the McDonald's app. So, join me in spirit, for a mommy sneak out to McDonald's for a quick mommy pick-me-up. A few of us are bound to win an awesome prize! You can play McDonald's Trick.Treat.Win! from October 5th – October 31st at McDonald's.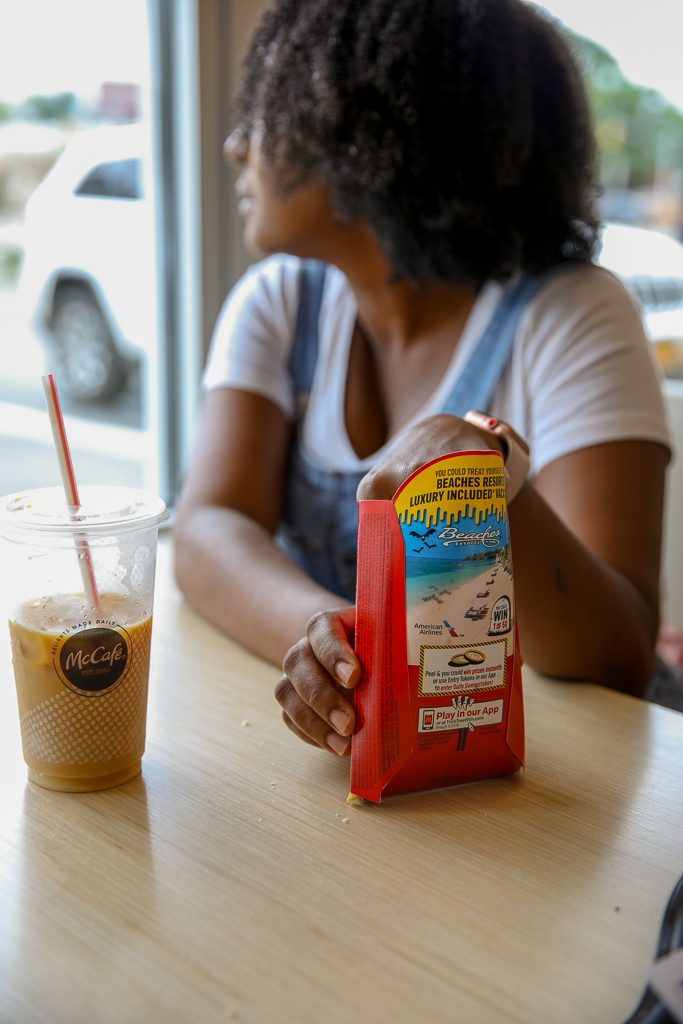 Legal: NO PURCHASE NECESSARY. Only open to 50 US/DC, 13+.  Subject to Rules at www.TrickTreatWin.com, which include no purchase instructions.