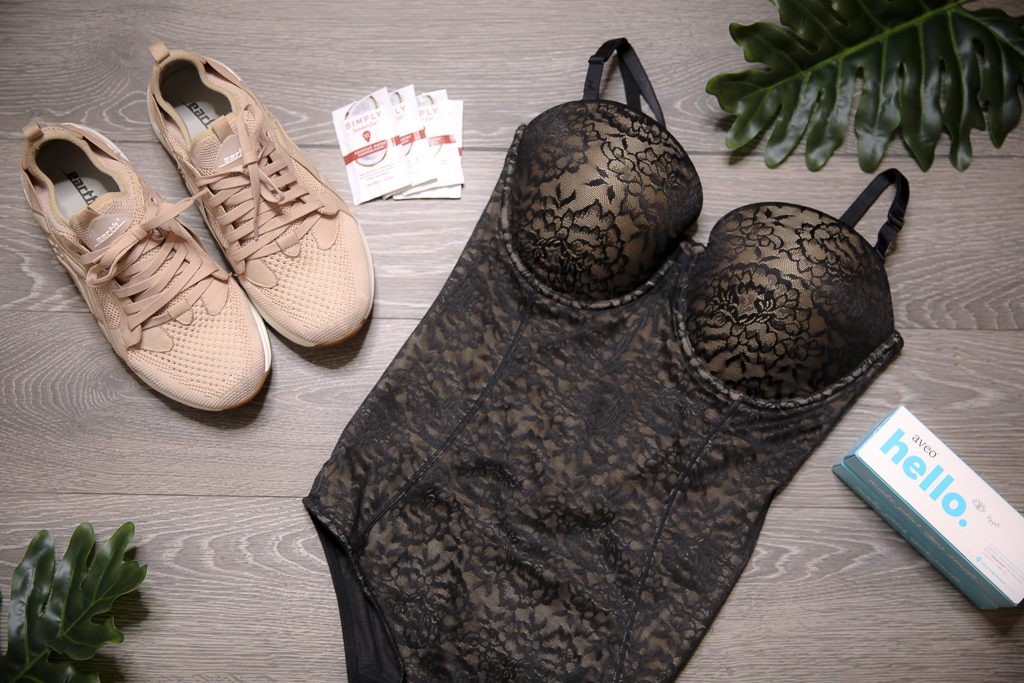 This post is sponsored by BabbleBoxx.com. 
Before I had children, I was so stylish that there was never a moment that I left the house without looking pulled together. I wasn't always in full makeup with heels but I wearing clothes that reflected my personality was a big part of my identity. In the last few years though, I've had tons of days when I stepped out of the house hoping that I didn't run into anyone that I know. I felt bad, frumpy but just couldn't manage to look my best and have the kids look their best — I felt like I had to choose between the two and of course I focused on my children. But recently I decided that this must change. Babbleboxx send me their Makeovers + Takeovers box with some goodies that are sure to keep me looking and feeling less frumpy as I navigate through motherhood and I wanted to share them all with you.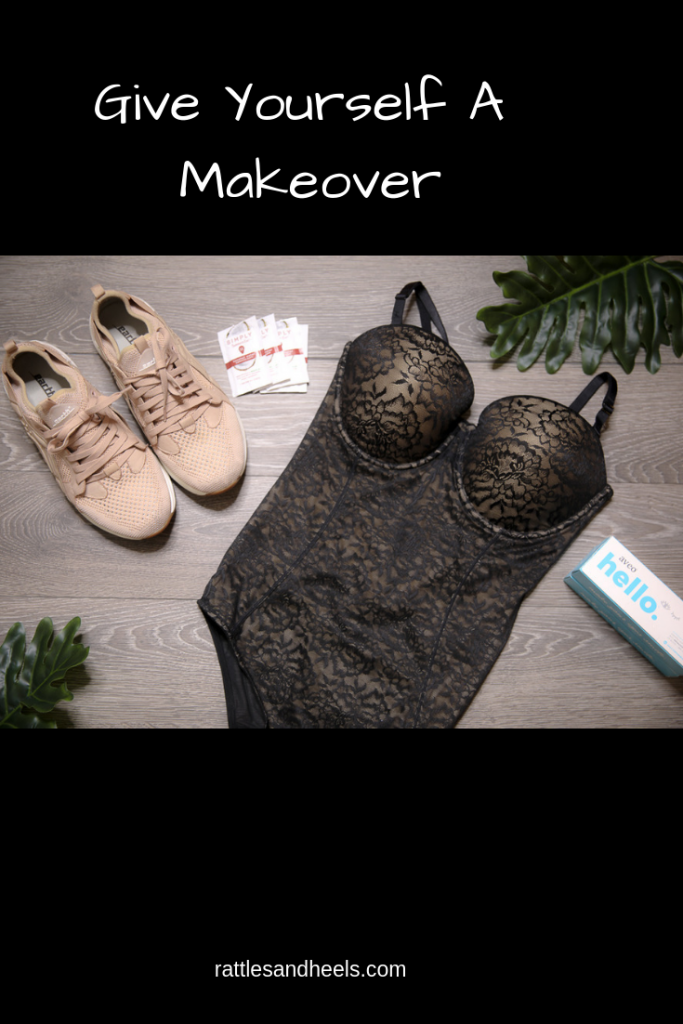 Cute Sneakers
I've always love shoes, after all the name of this blog is Rattles and Heels. But as you can tell from the name of the blog, I've mostly been into heels. In the past, I wore sneakers, but I wouldn't dress up my style with my sneakers. Now, I go to events with sneakers and incorporate them into my pretty outfits, and I get to feel pulled together and cute wearing them. What I love is that there are so many cool sneaker styles out now in fun, modern colors that can easily be incorporated into my wardrobe like these Earth Brand Shoes sneakers that came in my Babbleboxx. I got the Gallivant in blush, and they are right on trend, the color is fabulous and goes with so many things in my closet. It's feminine and more importantly very comfortable. These are shoes that I feel beautiful wearing them, and they're comfortable — they feel like I'm walking on a cloud which I need with all the running around I do with three kids.
Maidenform Sexy Shapewear Strapless Convertible Body Briefer
Listen, I was beyond excited to receive this gorgeous shapewear. When my oldest was a baby, I never stepped out without wearing shapewear. That's was my way of feeling good and confident but as the years went by I stopped using it all together. When I received this one I was excited because it's not just shapewear body briefer, it's pretty and sexy. I tried it on, and it fits perfectly, smoothing my tummy and giving me an hourglass figure. I'm telling you Maidenform will get my money as I plan to invest in a few more.
I'm slightly ashamed to admit this, but I'm hoping y'all wouldn't judge me. I was prescribed glasses last year, and I've hardly ever worn them consistently. This is terrible because I can't see properly. Since it's clear that I'm not about that glasses life, I was happy to try out the Aveo Hello contact lenses. If you haven't heard of Aveo Hello before, they are subscription contact lenses that cost as little as $1 a day. I can see crystal clear with them. They're designed with advanced technology that incorporates HD vision correction and naturally biocompatible all-day hydration and UV protection. To get started all you do is send them your prescription.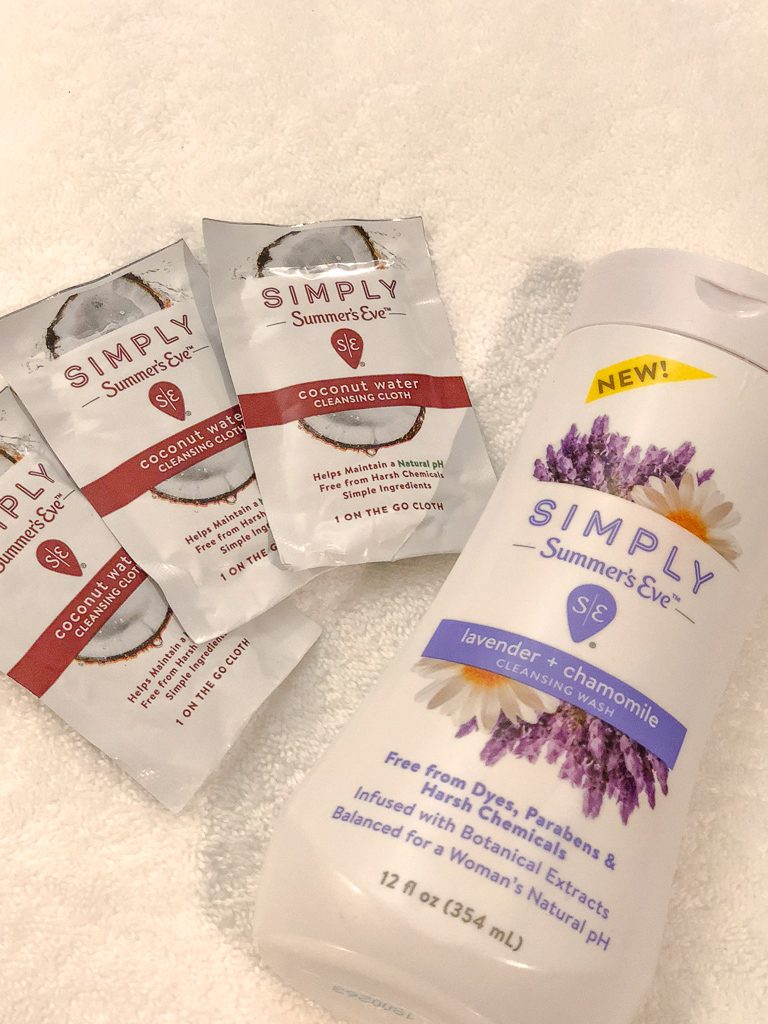 Summer's Eve: Lavender + Camomile Cleansing Wash & Coconut Water Cleansing Cloths
One thing my kids will tell you is no matter what, I make my showers a priority. I skip hair and makeup but never a shower. I take the baby into the bathroom in her rocker if I have to just to ensure I get my shower in. What I like most about this cleansing wash is how lightweight it feels. It kills odor causing bacteria so you can feel fresh all day long. The Coconut water cleansing wipes are great too. They're wrapped nice and small so you can use them privately. Head over to Summers Eve to get yours here!
That's all the cool things in my box. Let me know which ones are your favorites?