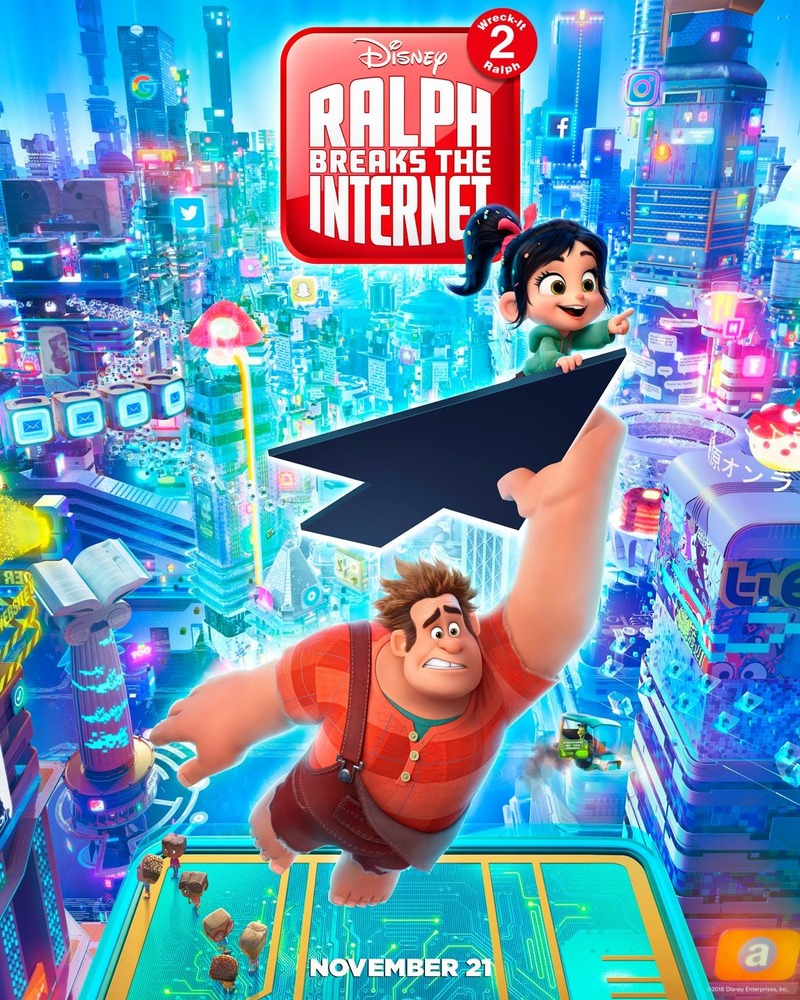 I've been looking forward to the release of Ralph Breaks the Internet: Wreck-It Ralph 2 all year so I am happy that the release date is almost here. If you feel like November 21, cannot come fast enough I've partnered to give you the chance to attend the New York City screening on November 19th.  If you live in the area or will be in town, you can RSVP for passes to see the movie here. Have fun!
If you've been living under a rock and haven't heard about this movie yet. Here is a synopsis:
"Ralph Breaks the Internet: Wreck-It Ralph 2" leaves Litwak's video arcade behind, venturing into the uncharted, expansive and thrilling world of the internet—which may or may not survive Ralph's wrecking. Video game bad guy Ralph (voice of John C. Reilly) and fellow misfit Vanellope von Schweetz (voice of Sarah Silverman) must risk it all by traveling to the world wide web in search of a replacement part to save Vanellope's video game, Sugar Rush. In way over their heads, Ralph and Vanellope rely on the citizens of the internet—the netizens—to help navigate their way, including a website entrepreneur named Yesss (voice of Taraji P. Henson), who is the head algorithm and the heart and soul of trend-making site "BuzzzTube." Directed by Rich Moore ("Zootopia," "Wreck-It Ralph") and Phil Johnston (co-writer "Wreck-It Ralph," "Cedar Rapids," co-writer "Zootopia,"), and produced by Clark Spencer ("Zootopia," "Wreck-It Ralph," "Bolt").