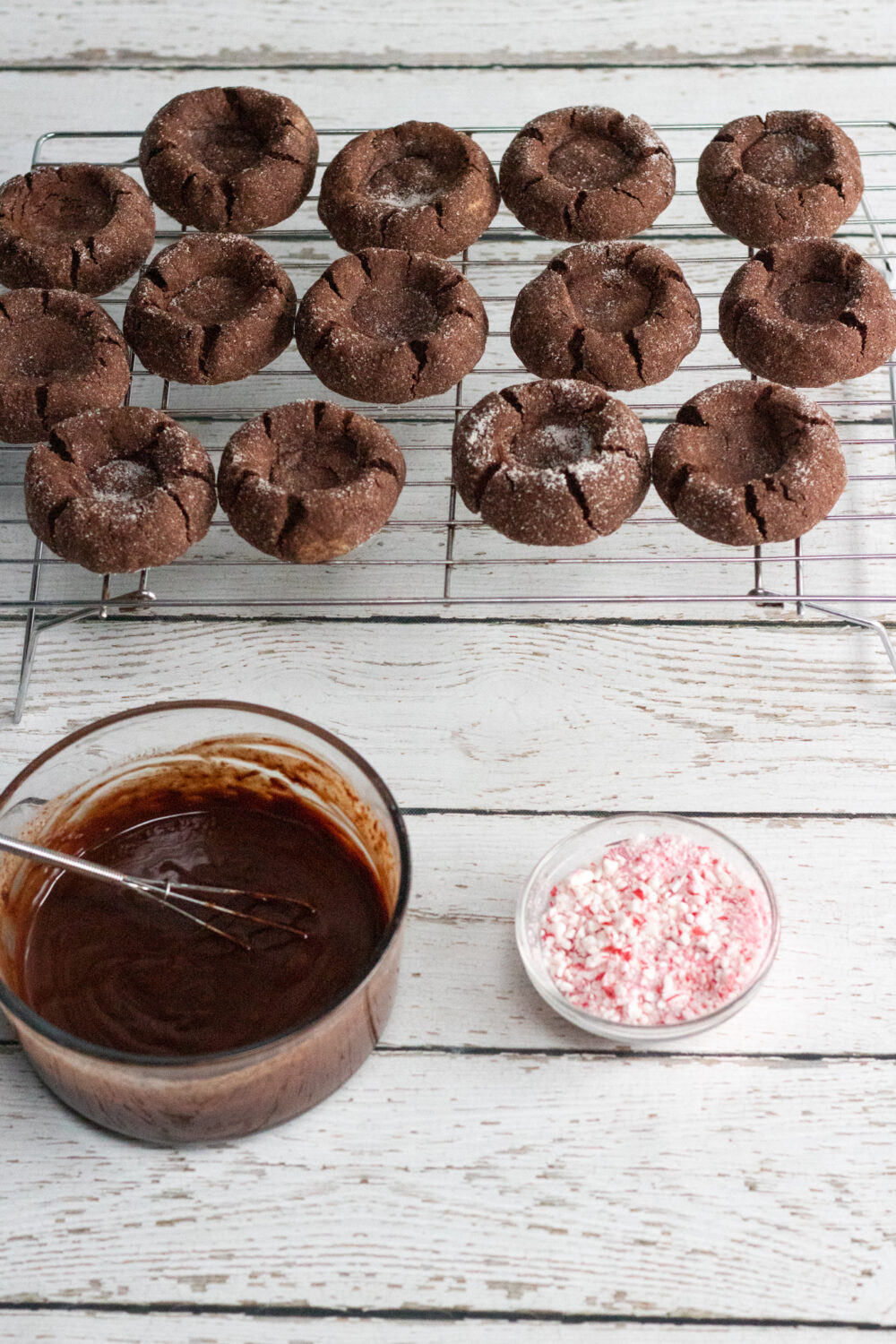 This post may contain affiliate links.
Peppermint Fudge Filled Cookies
I wanted to share another yummy recipe and this one is perfect for the holidays! These Peppermint Fudge Filled Cookies are delicious, try them and let me know what you think.
This Peppermint Fudge Filled Cookies recipe makes 14 cookies, if you would like to make more cookies, only use 1 tbsp of dough per cookies to get approx. 28 cookies.
Prep time 20 min.
Chill time 30 min.
Bake time 8 min.
Ingredients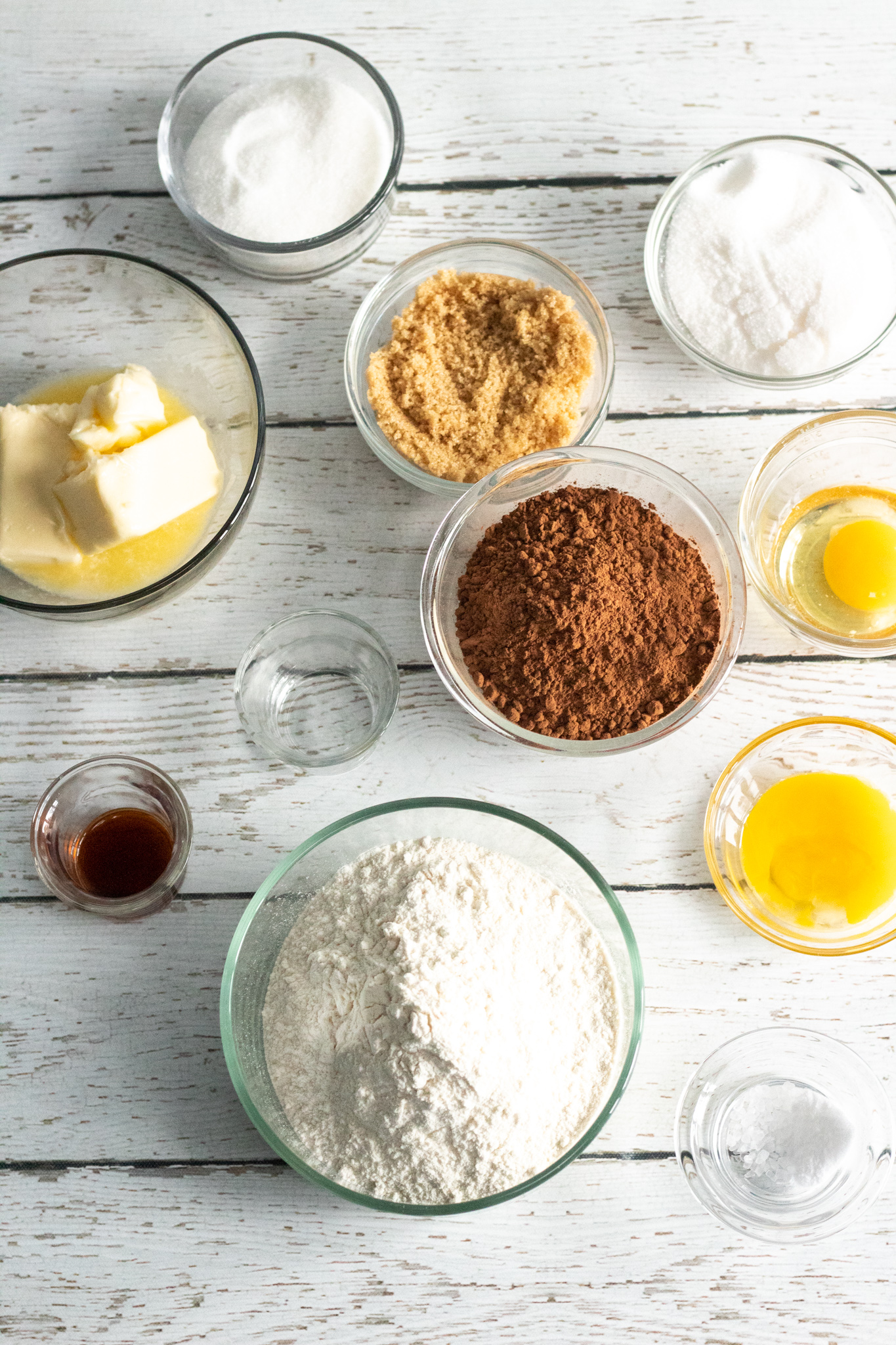 Cookie
9 tbsp butter (softened)
½ c granulated sugar
⅓ c brown sugar (light or dark)
1 lg egg
1 egg yolk
1 tbsp peppermint extract
1 tsp vanilla extract
1½ c all-purpose flour
½ tsp baking soda
1 c cocoa powder
1 tsp salt
½ c granulated sugar (for rolling dough balls)
Chocolate Ganache
6 oz semi-sweet chocolate bar
¼ c heavy cream
½ tsp vanilla extract
½ c crushed peppermint candies
Instructions
Cookies
Cream together butter and sugars until light and fluffy.
Add in egg, egg yolk, peppermint and vanilla extracts and mix until thoroughly combined.
Add cocoa powder, flour, baking soda and salt. Mix just until combined.
Line baking sheet with parchment paper.
Make balls out of 2-tbsp. dough each (or 1-tbsp if you want more but smaller cookies). Roll balls in the remaining ½ c. sugar. and place on the baking sheet, about 2 inches apart. Make a deep cavity in each cookie, using your thumb or the back of a measuring spoon.
Chill cookies on baking sheet for 30 minutes.
Preheat oven to 350°.
Bake cookies on center rack of oven for 4 minutes, rotate baking sheet, then bake for an additional 4 minutes. If the indentations have lost their shape, push your thumb or measuring spoon in again to remake.
Cool in pan for about 10-min. then remove to wire rack to finish cooling.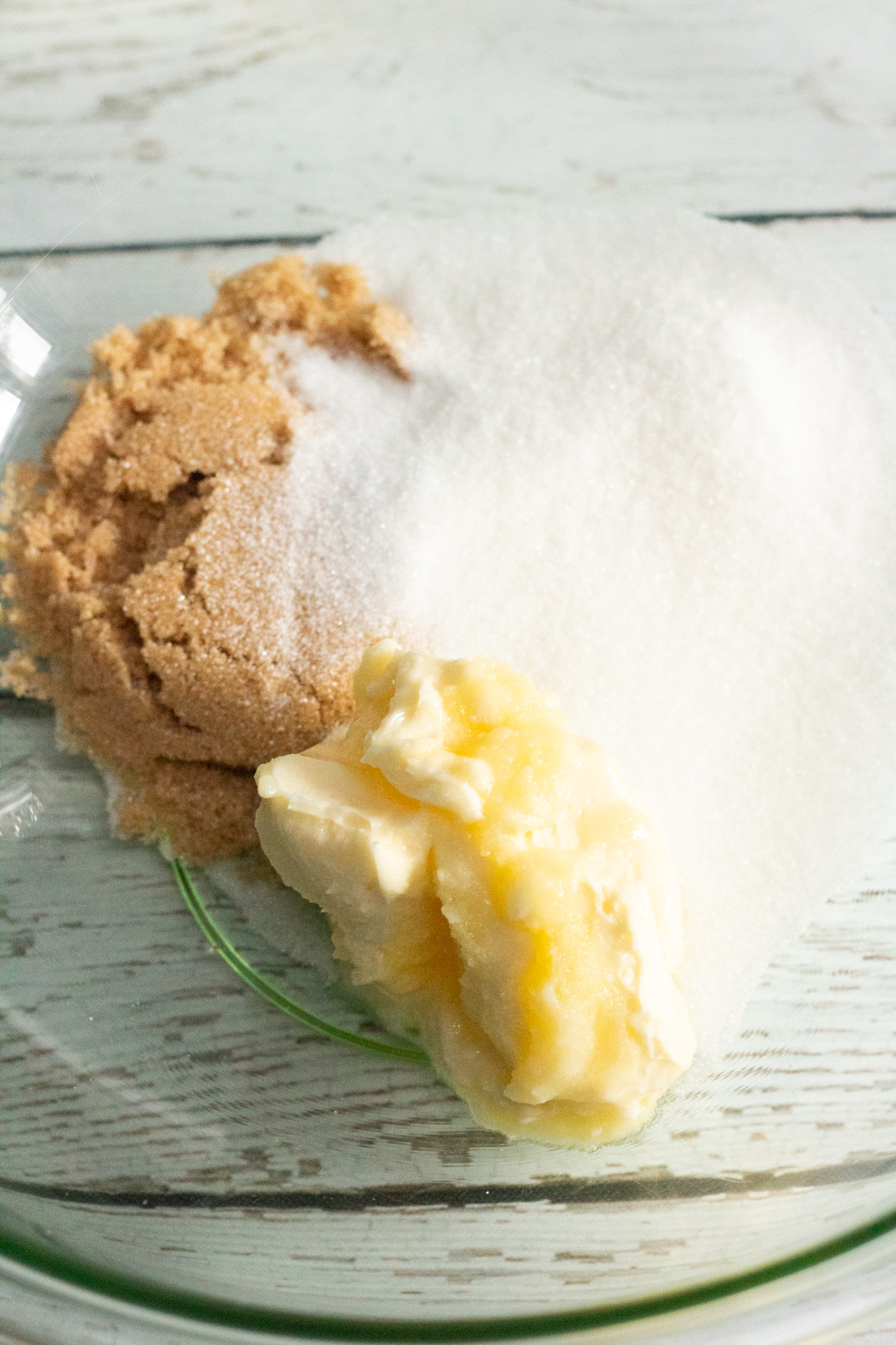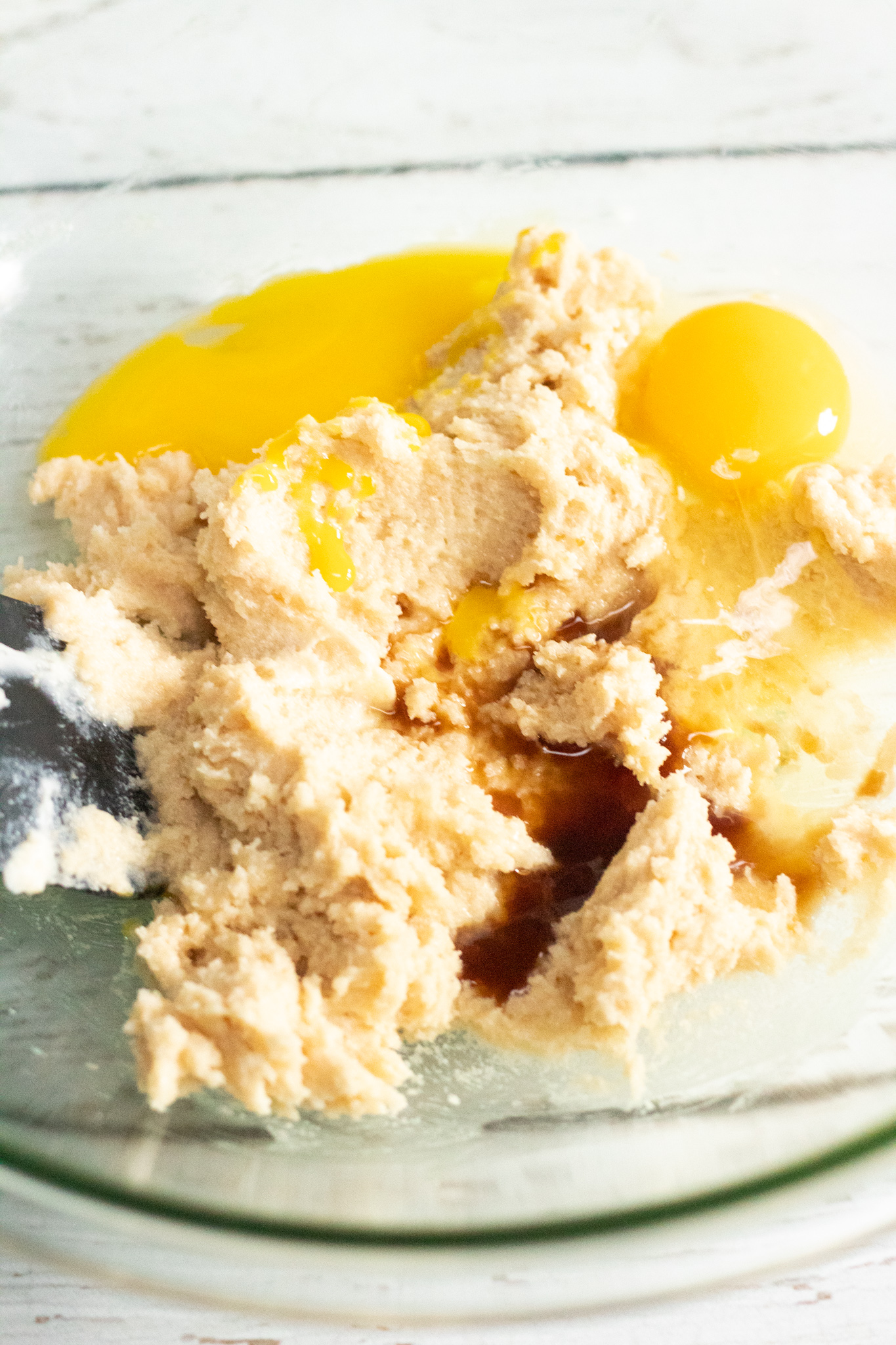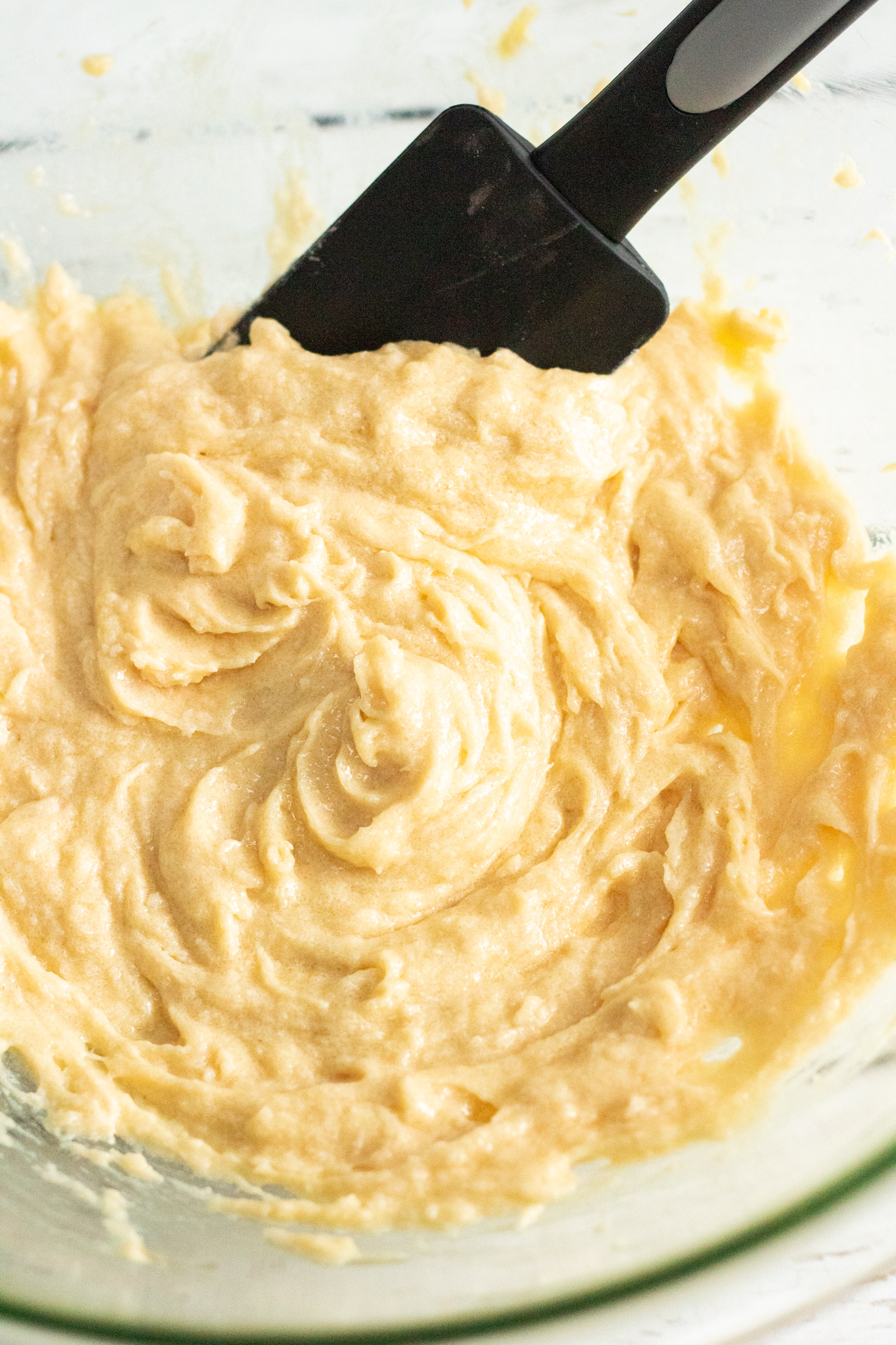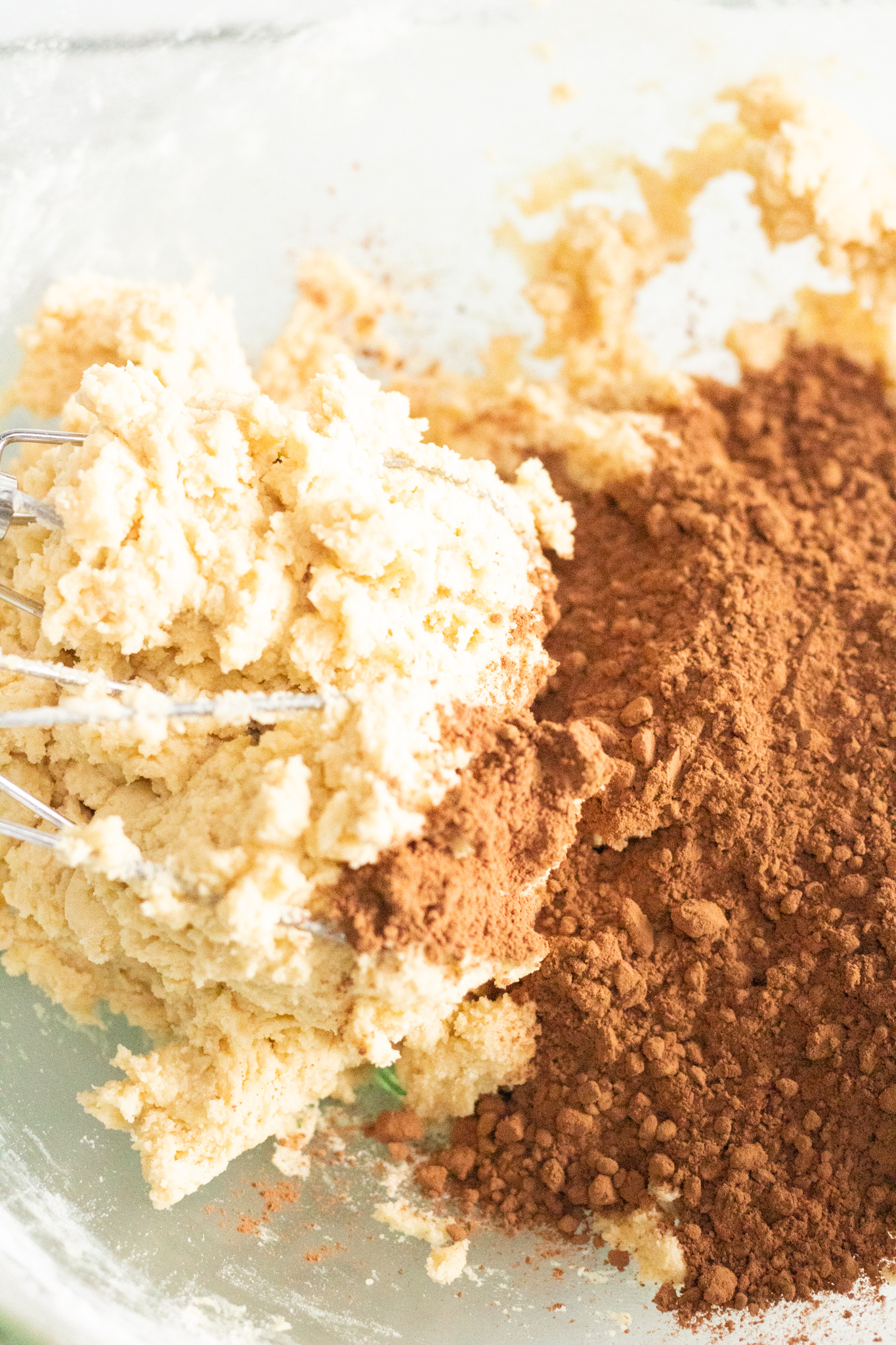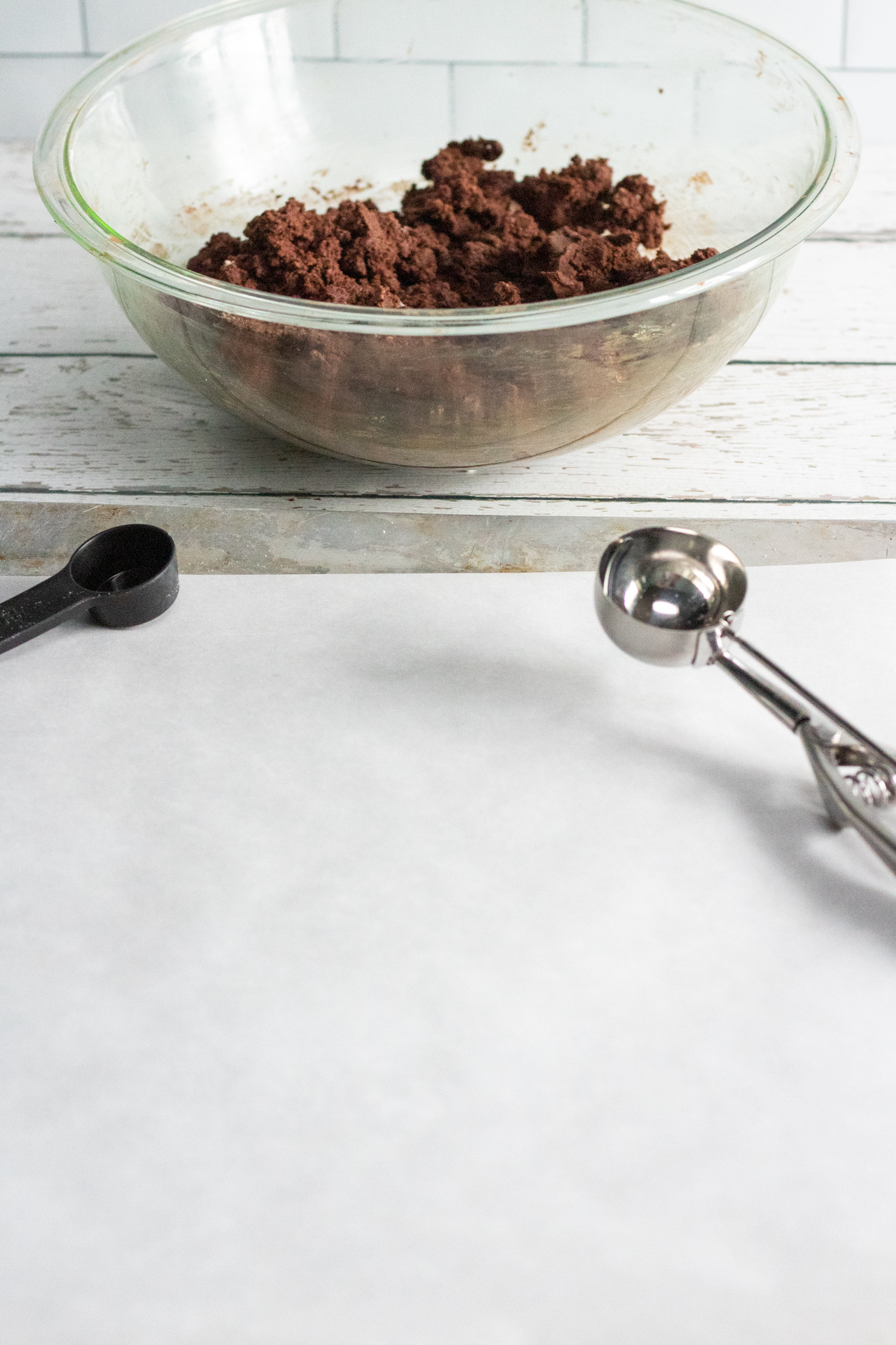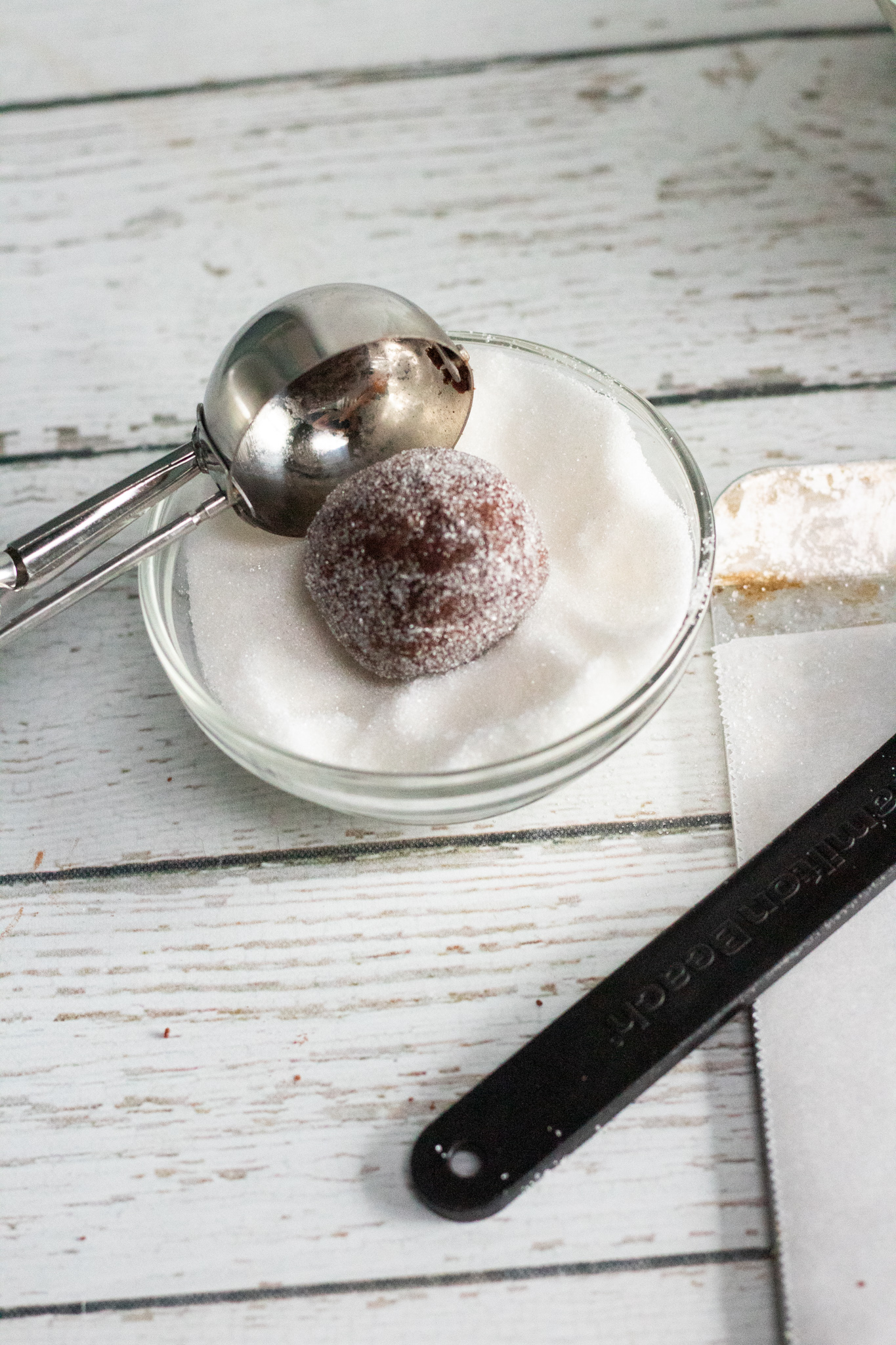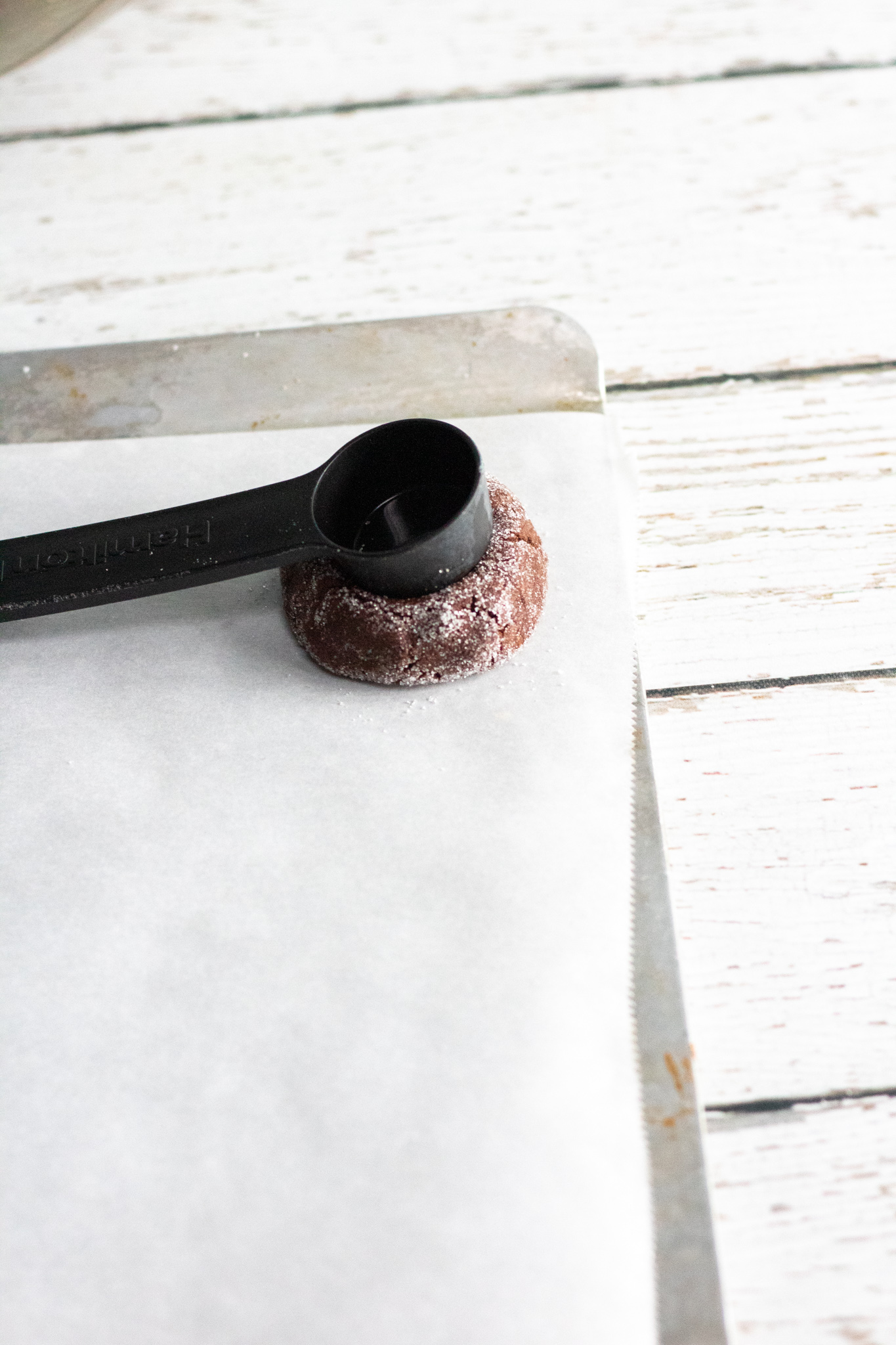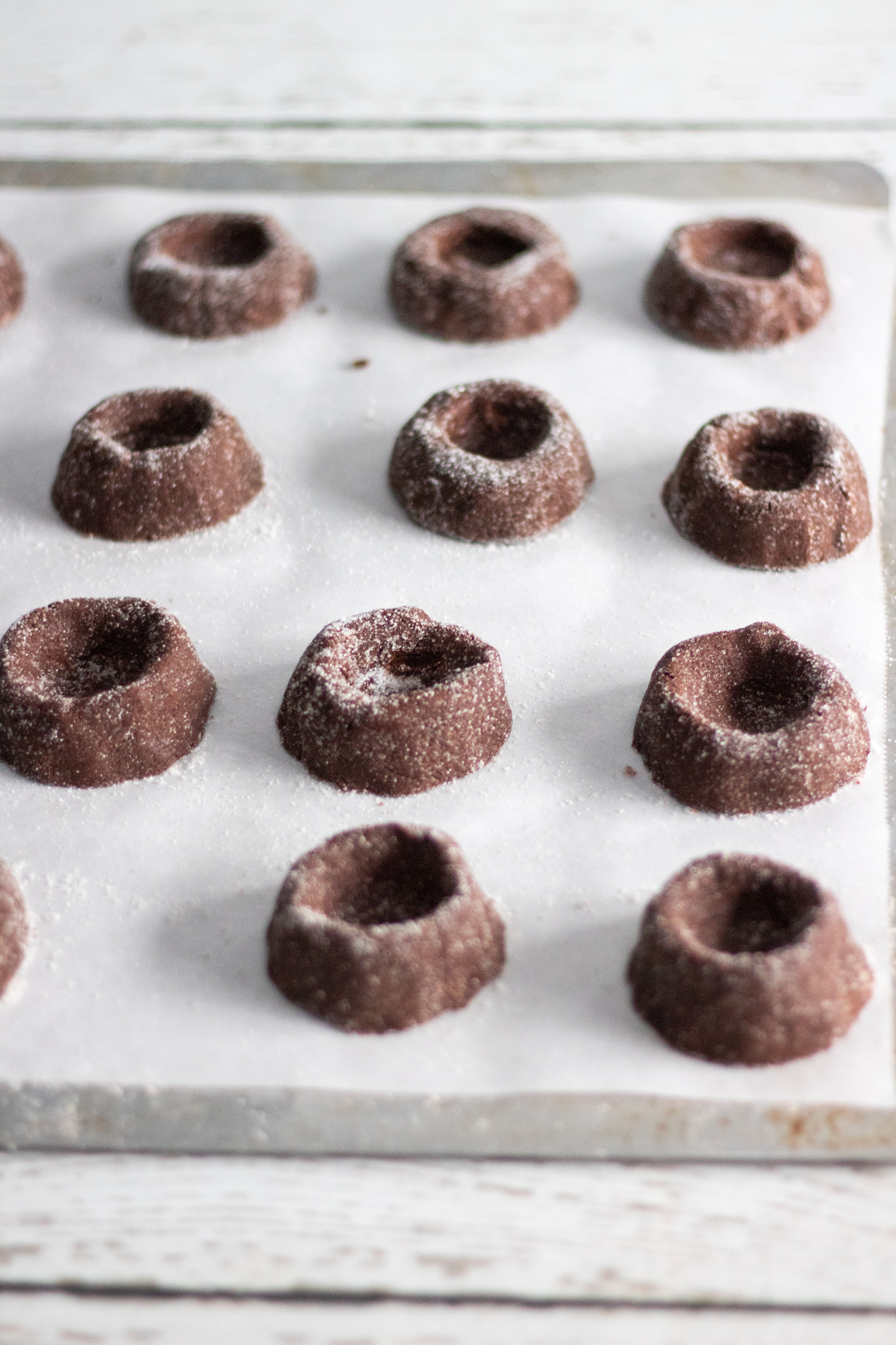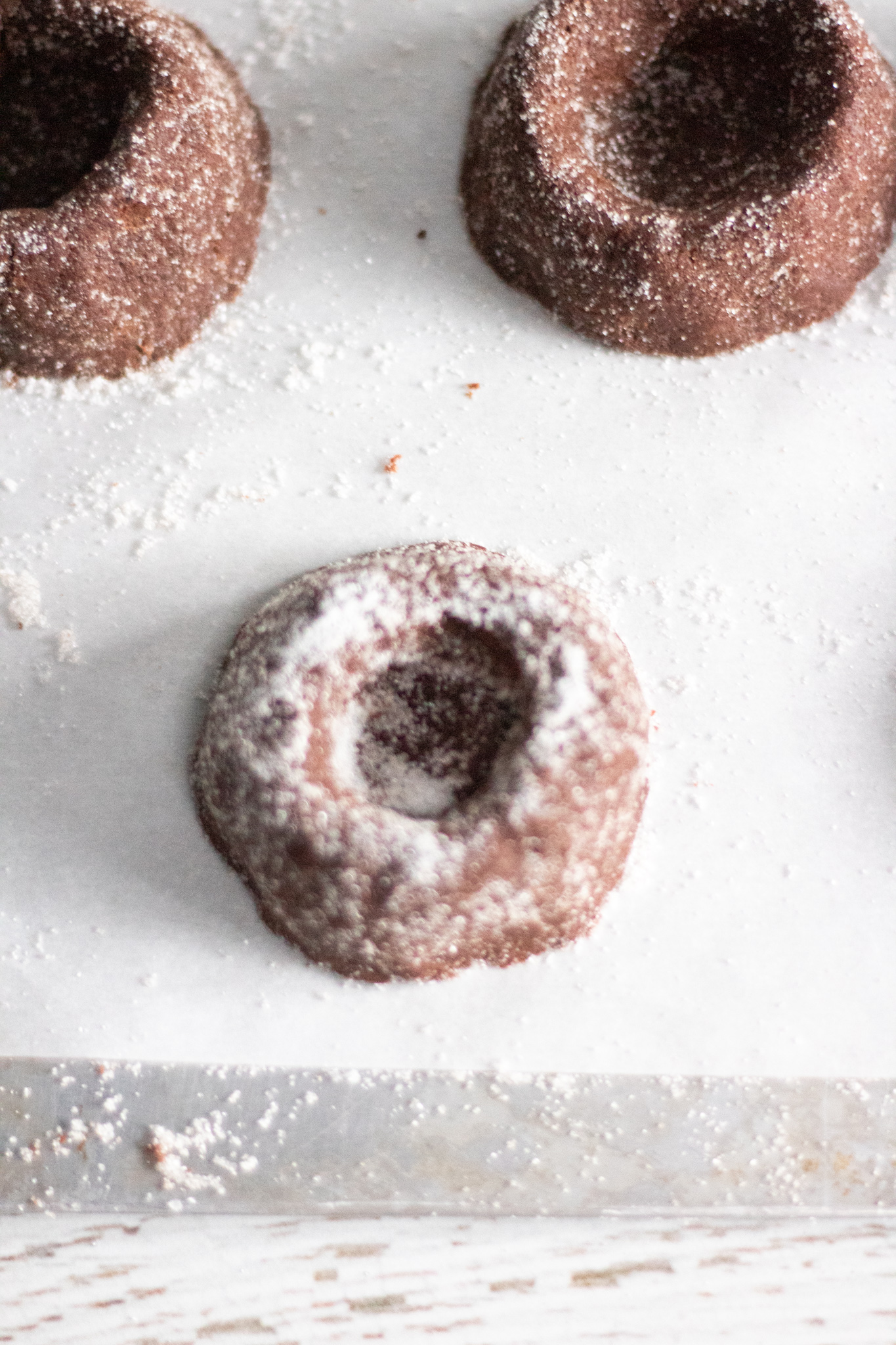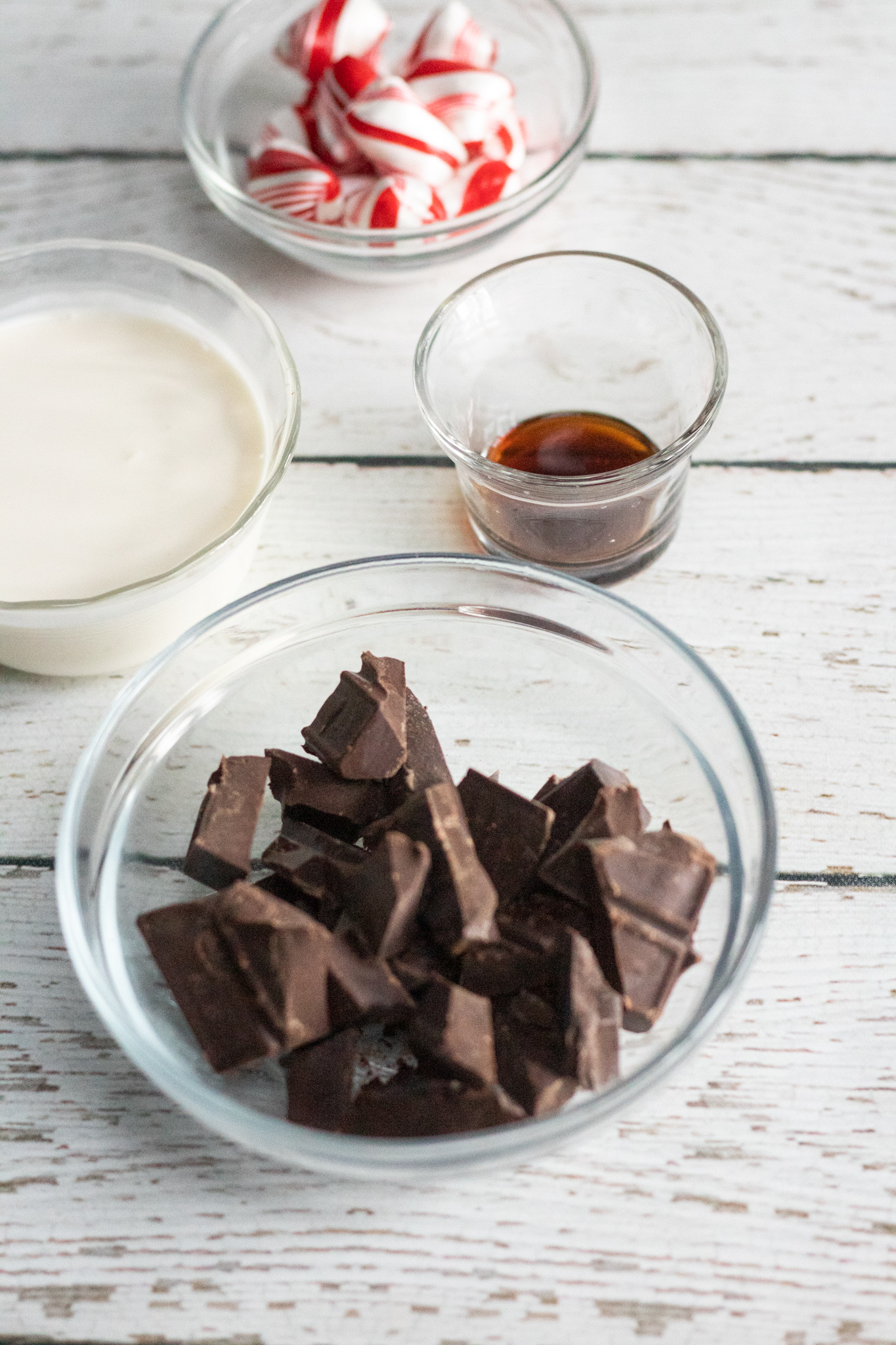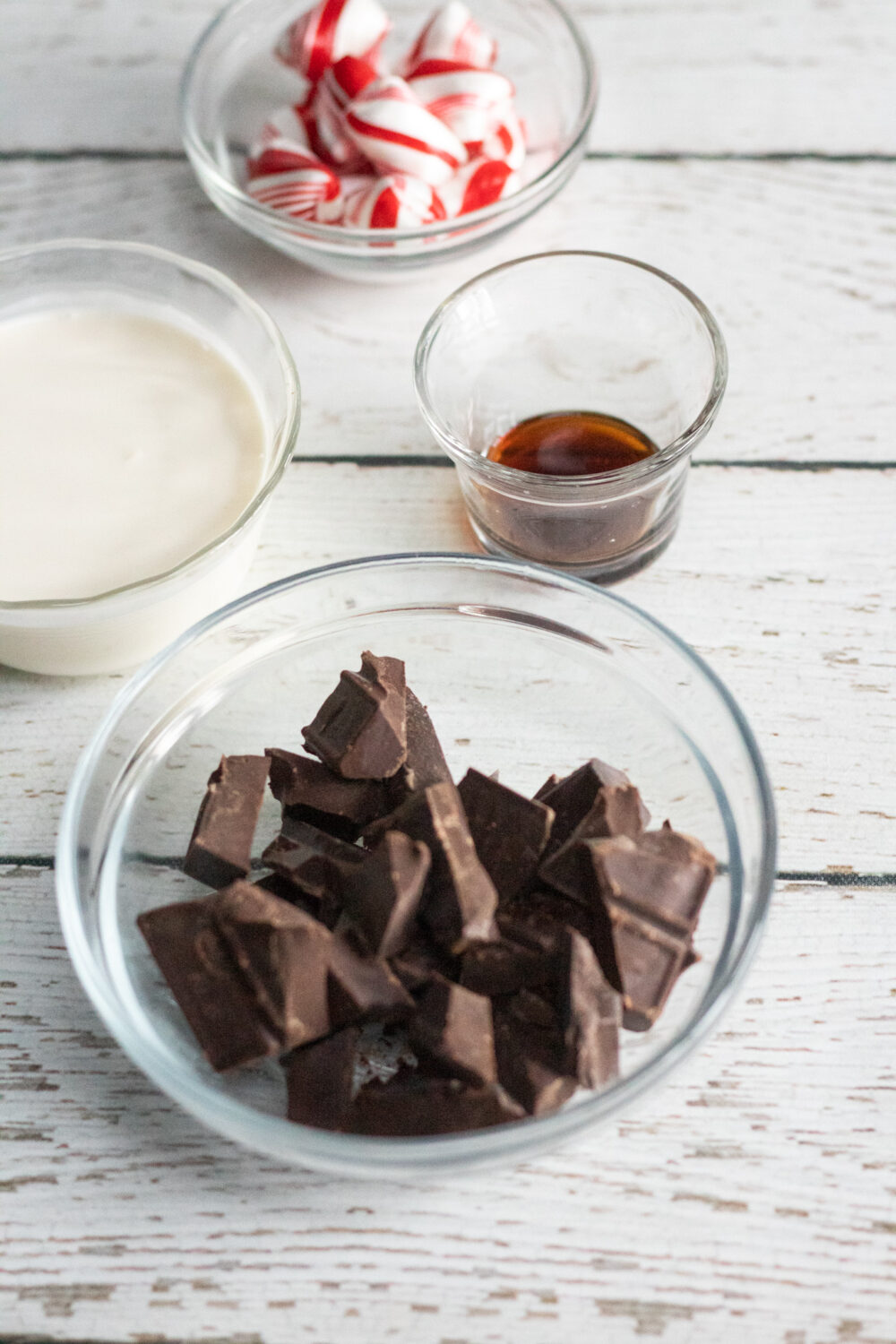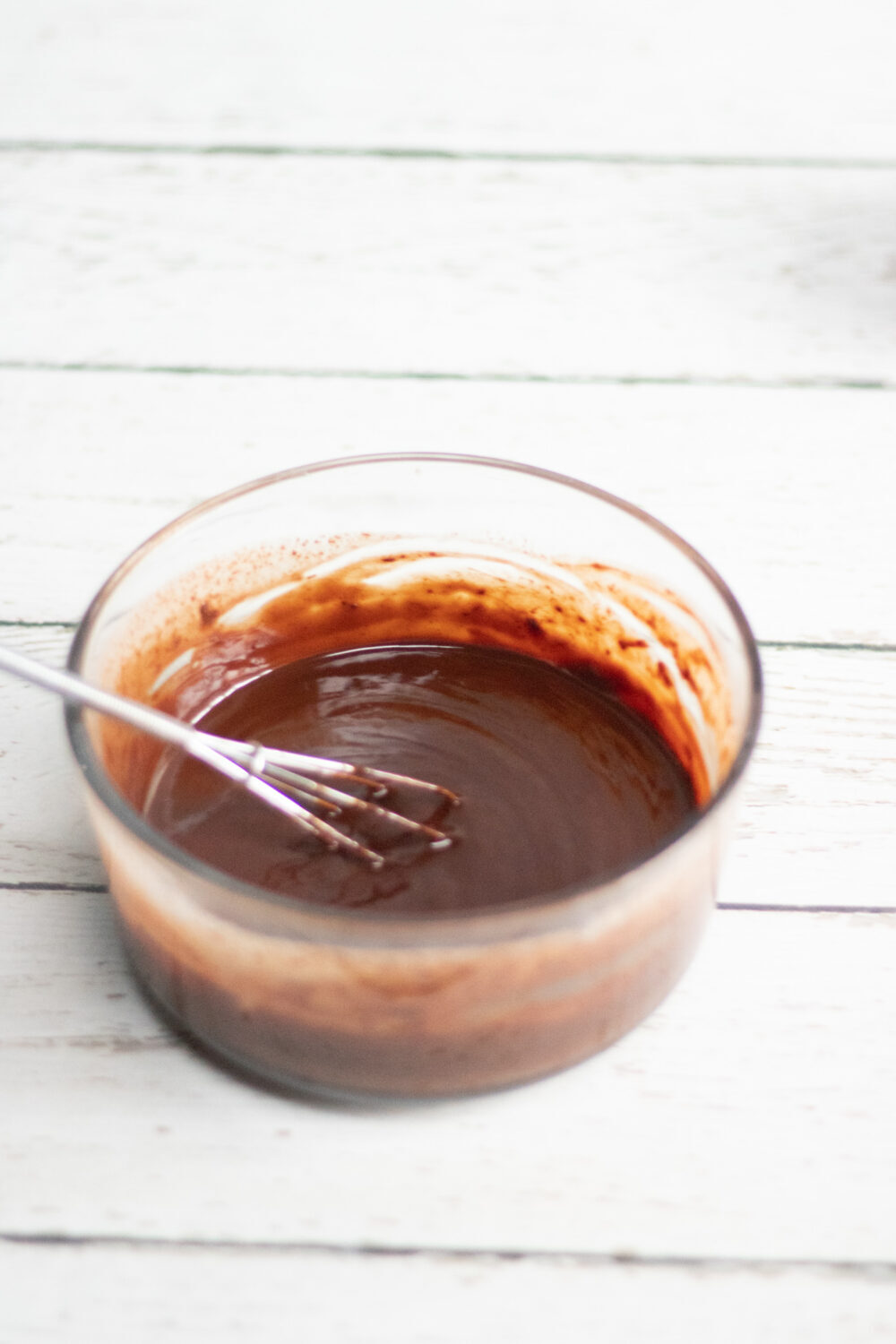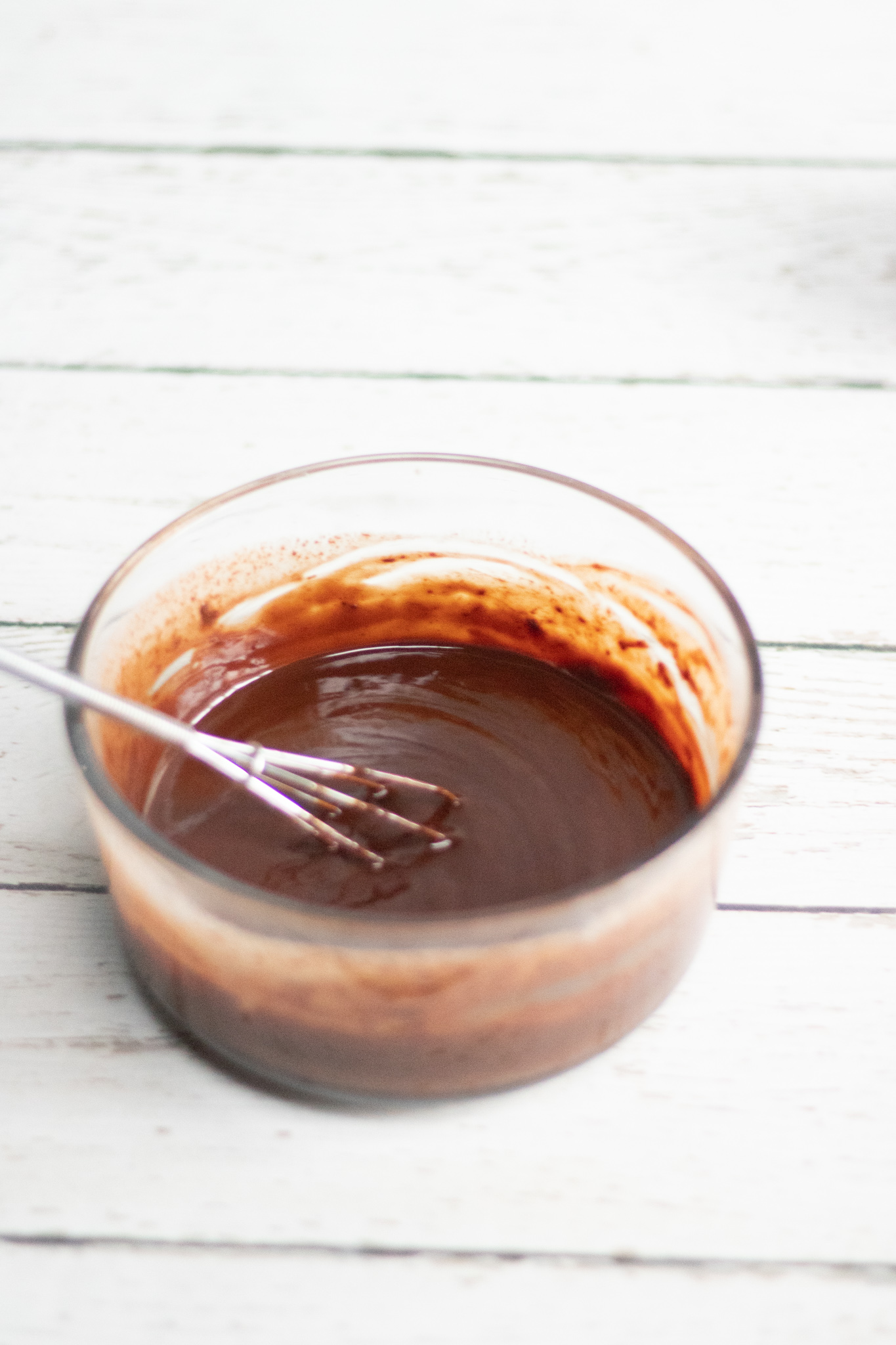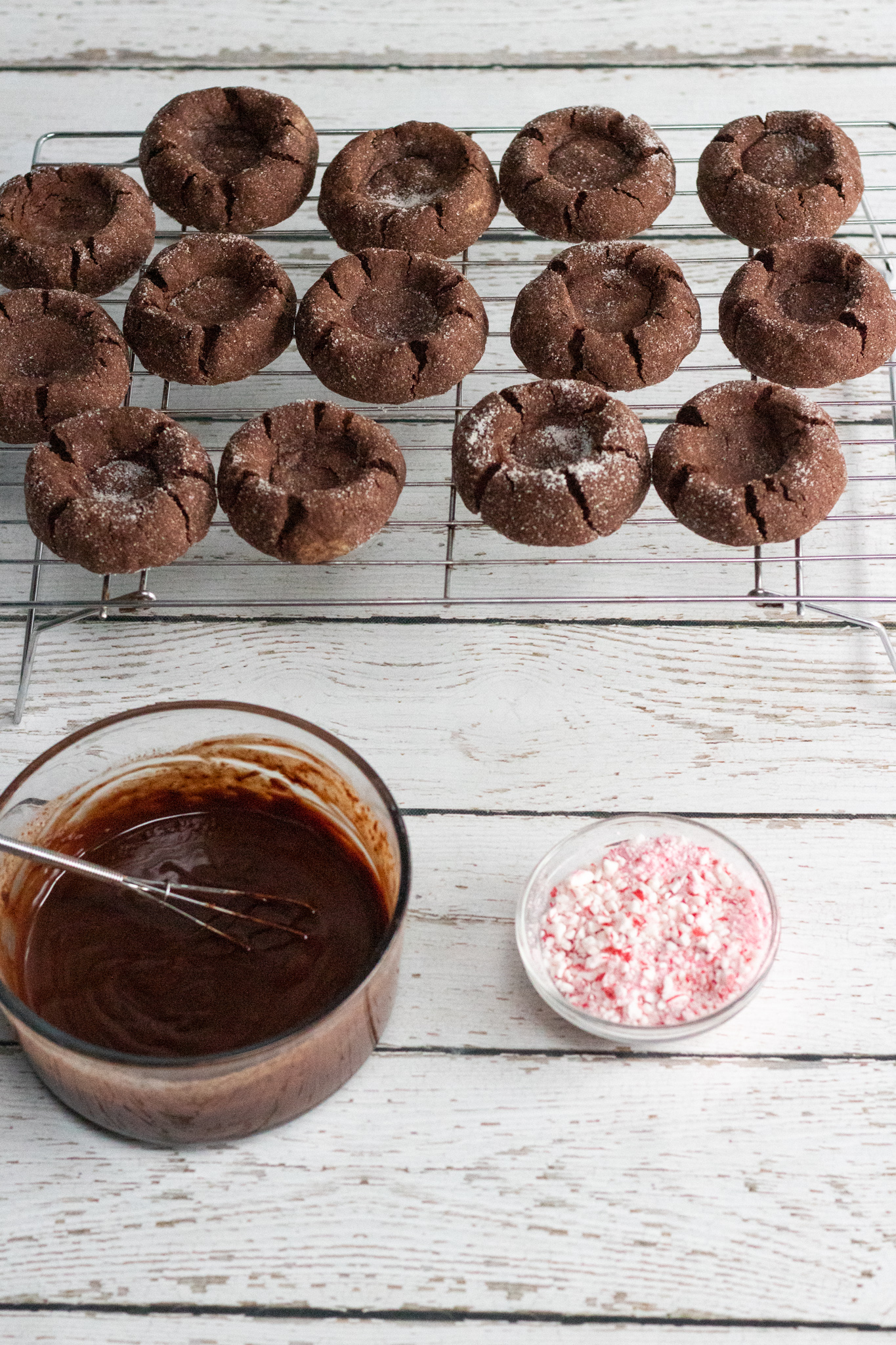 Chocolate Ganache
Place chocolate, cream and vanilla extract into microwave-safe dish and microwave in 15-second increments, until melted. Stir with each 15-second increment. Chill until mixture thickens.
Whip chilled ganache with mixer until fluffy.
Either spoon or pipe ganache into each cookie and immediately sprinkle with crushed peppermint.
I hope you enjoy these delicious Peppermint Fudge Filled Cookies.
You may also like:
Chocolate and Peanut Butter Macarons Recipe