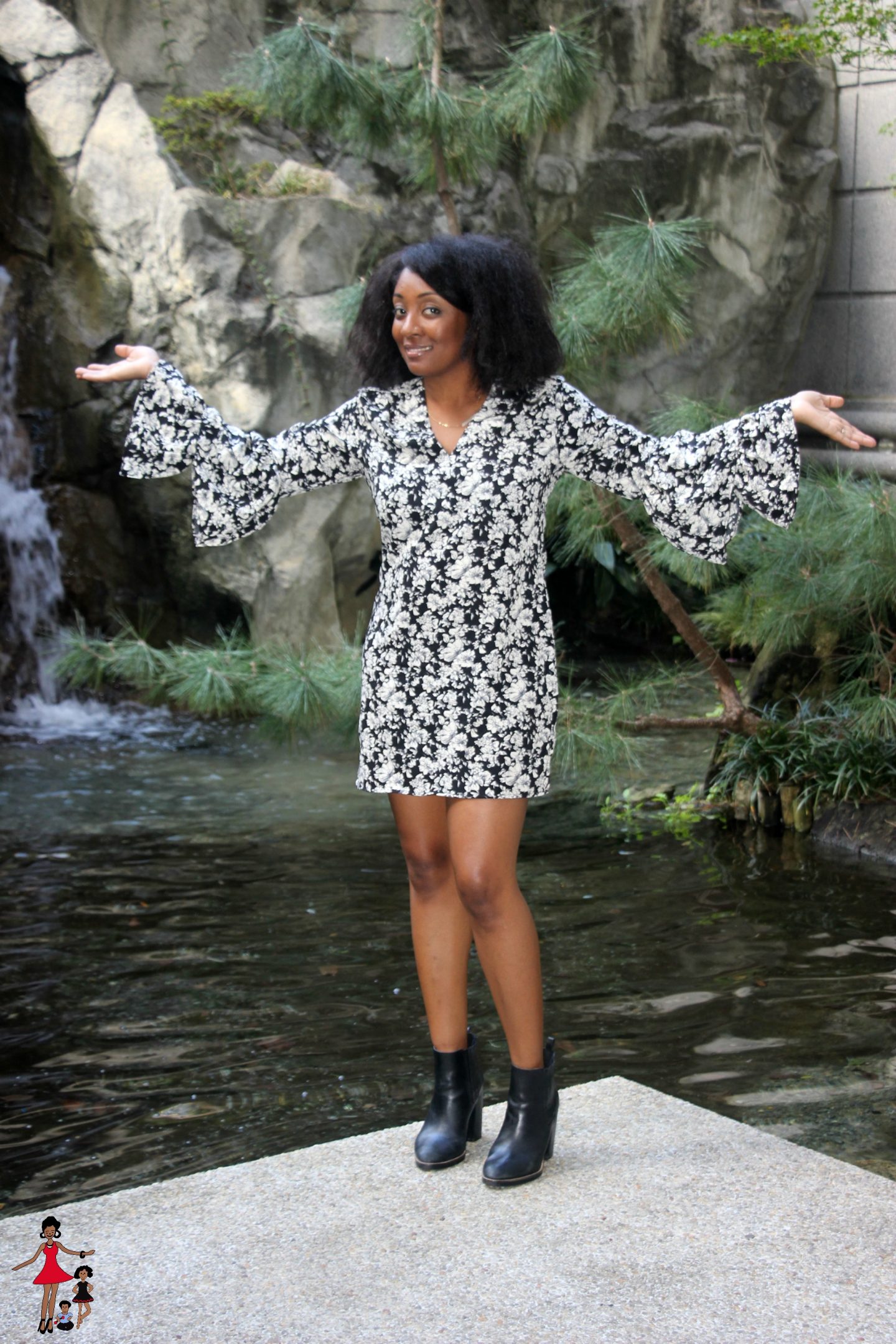 [Tweet "Bring the #BellSleeves my mom style obsession! "]
A few weeks ago I shared a photo wearing this dress on Instagram while I was in Atlanta. In the photo, you missed the real beauty of the dress, the fabulous bell sleeves.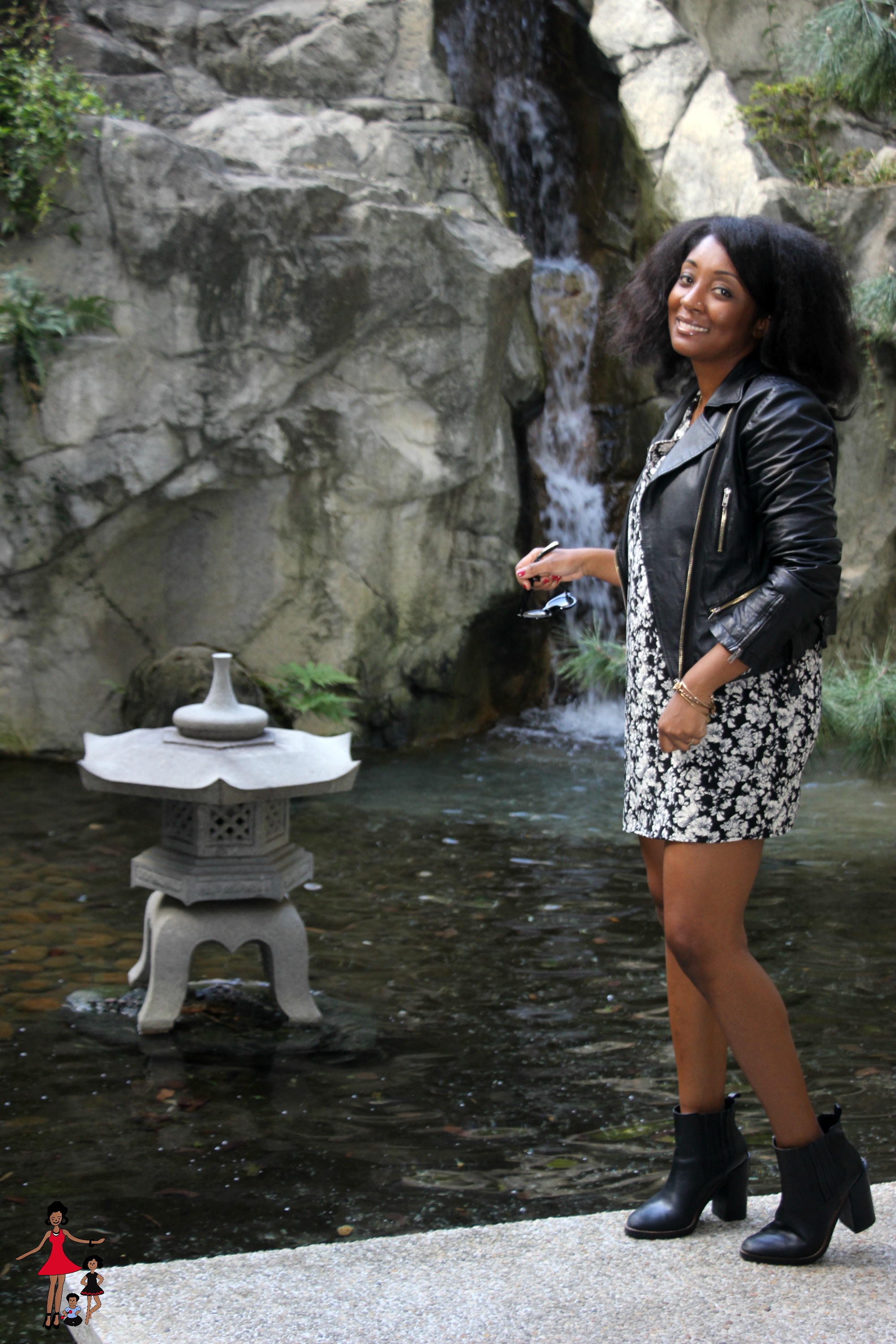 Now bell sleeves are my current obsession because they're trendy, stylish and are comfortable for "momming" and you ladies know that I'm all about that life. Plus, they are flattering for my mommy body and boho fall style.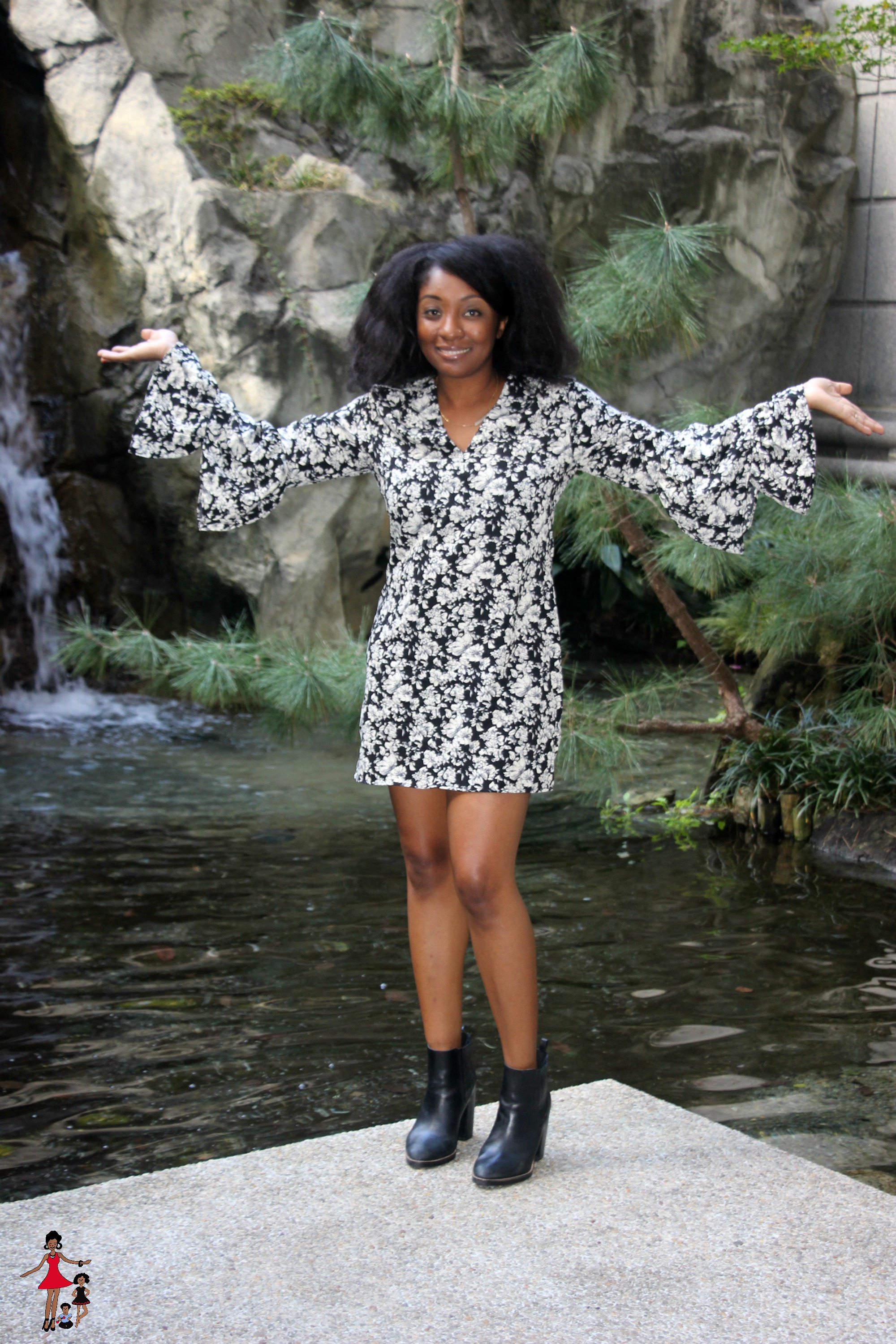 The dress I wore is really budget friendly dress is from ASOS and although I was a tad bit worried about the length, it worked out perfectly. I did go up one size because I wanted a loose fit and I wore them with my favorite ankle boots because they are ridiculously comfortable.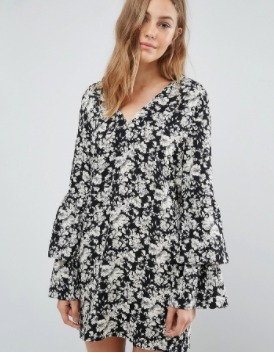 The temperatures here in New York City are above average this fall I haven't had the chance to pull out my over the knee boots yet but I'm looking forward to rocking this bell sleeves dress again with them. Don't you think it will look amazing? Anyway, I found some more really fabulous bell sleeve dresses if you're as obsessed as I am.
I think this color palette is perfect for the holiday season and this dress is forgiving for that holiday weight and it's priced below $50.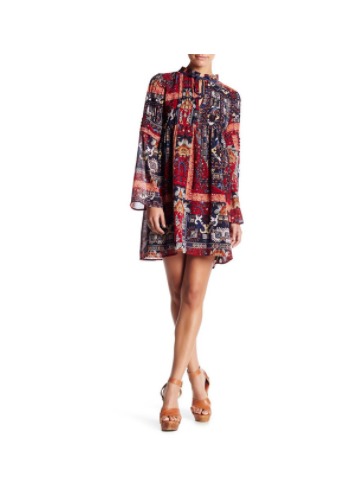 This dress is really similar to my dress, I love the print!
If you want to wear the bell sleeves trend to your holiday party, this dress would be perfect. It's currently down to $69 at Bloomingdales so be sure to grab it soon.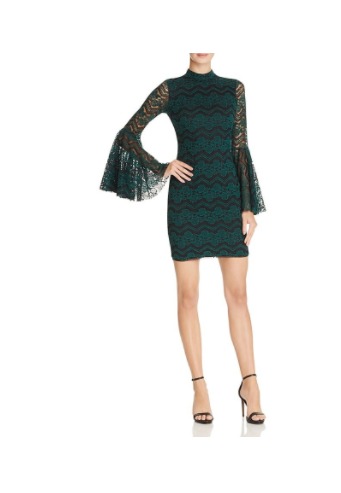 What do you think about the bell sleeves trend?