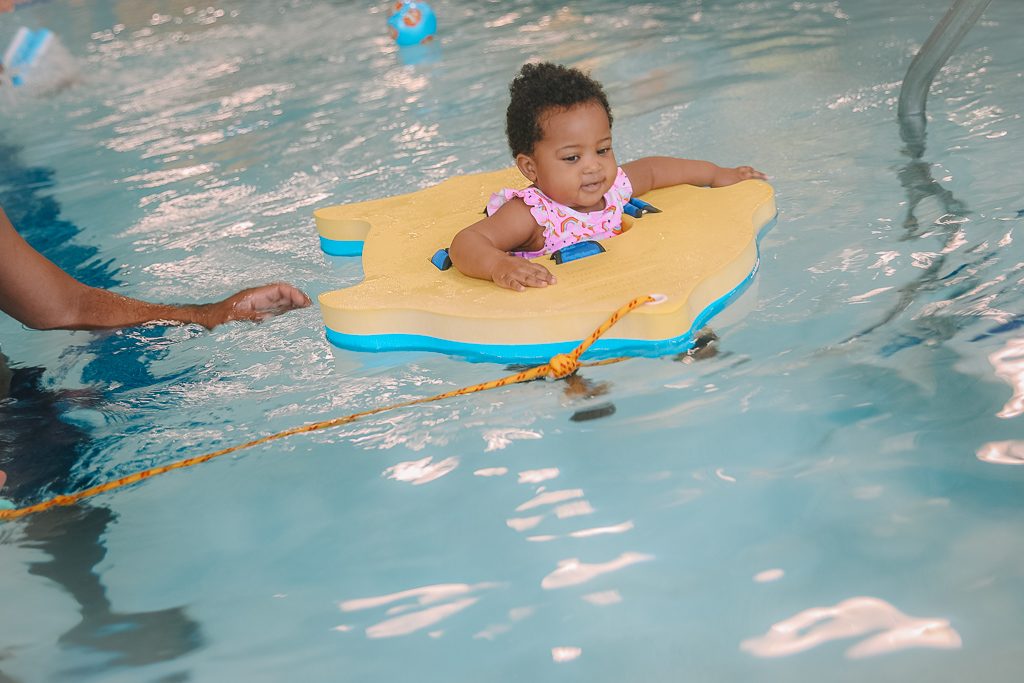 This post sharing 3 Benefits of a Goldfish Swim School membership is in collaboration with Goldfish Swim School. All opinions are my own.
If you've been following me for a while, you know that for the last year and a half my kids have been taking swimming lessons at Goldfish Swim School. I share their progress in my Instagram stories weekly, and I've mentioned several in a few posts how pleased I am with their progress since starting Goldfish Swim School. But besides my children learning about water safety and a necessary life skill, their Goldfish Swim School membership goes beyond their fantastic swimming instructors. Here are a few benefits that we take advantage of all the time: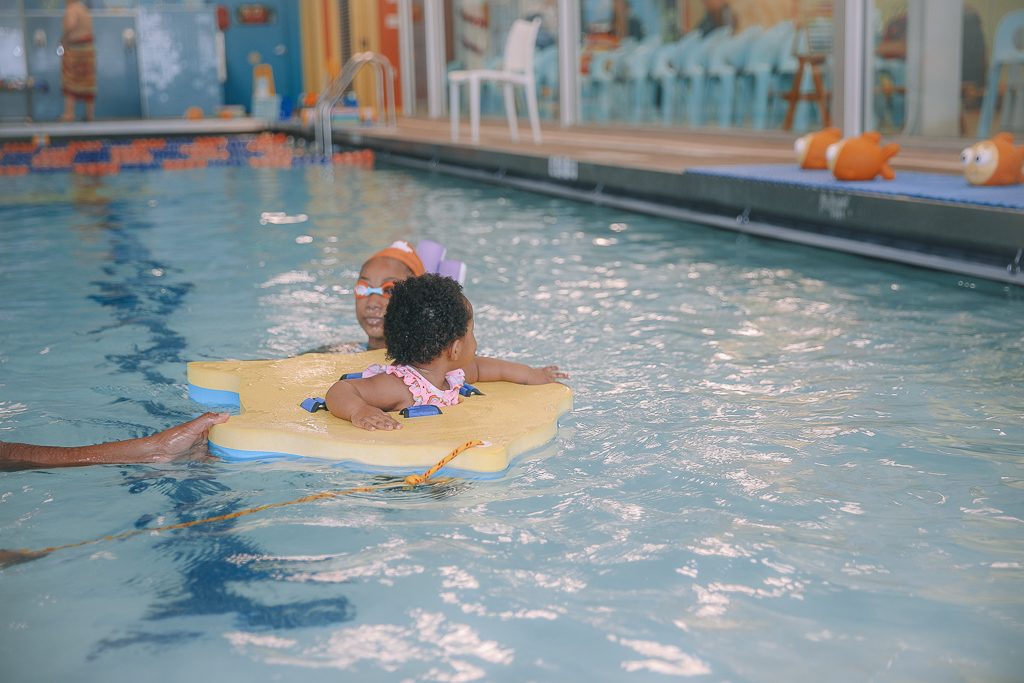 Family Night Out.
Once a month, Goldfish Swim School hosts a themed family night out event. The theme of the event is usually based on the season like Halloween and the holidays, and there are fun crafts for the kids, snacks, and music.
Family Swim
Family swim is hands down my favorite benefit of a Goldfish Swim School membership. During the family swim, you have free time in the pool. The kids can play or practice swimming, and the whole family can get in together. There are lifeguards to ensure your safety, but besides that, you're able to enjoy a full hour of fun in the pool. At the Garden City location where we attend classes, there is also Family Swim on Friday nights. A full hour your family can enjoy swimming together. We love taking advantage of family time hours. The whole family gets into the pool together, and I love that there are lots of toys and floaters available to keep the pool safe and fun for everyone regardless of their swimming ability. Family swim is also perfect for play dates.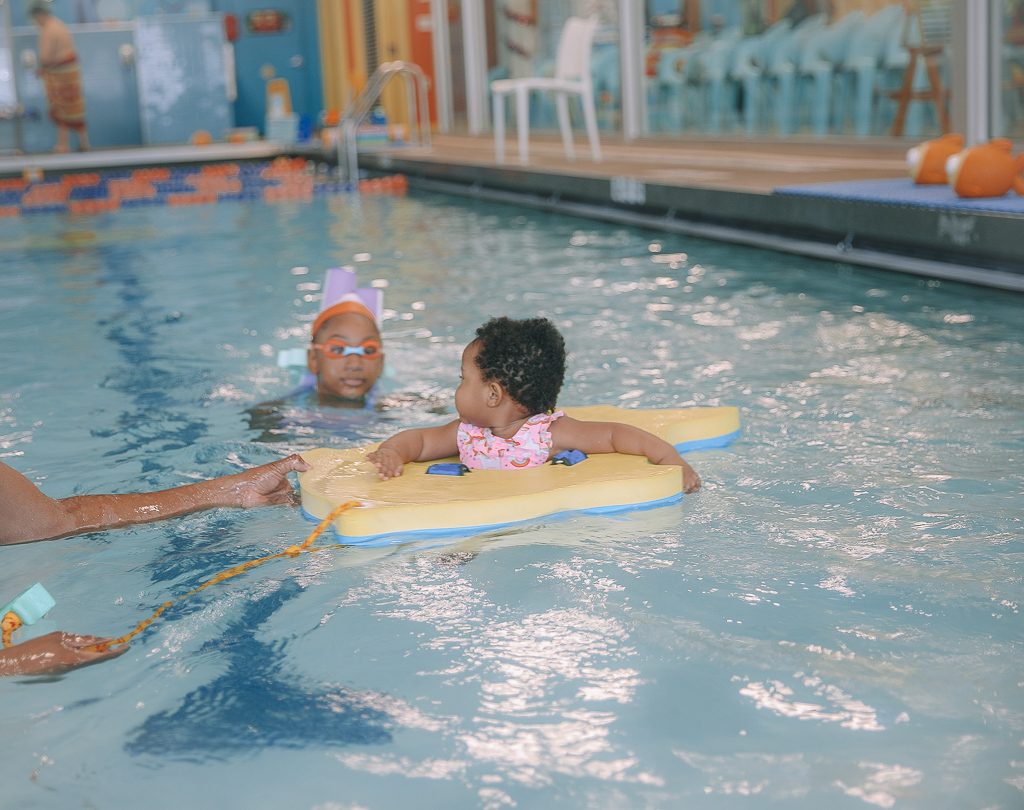 Swim Force
The Goldfish Swim School Swim Force is the ultimate goal of my kids. They want to progress to the level to become qualified to participate. The kids in the Swim Force get the opportunity to compete, have fun and learn at the time.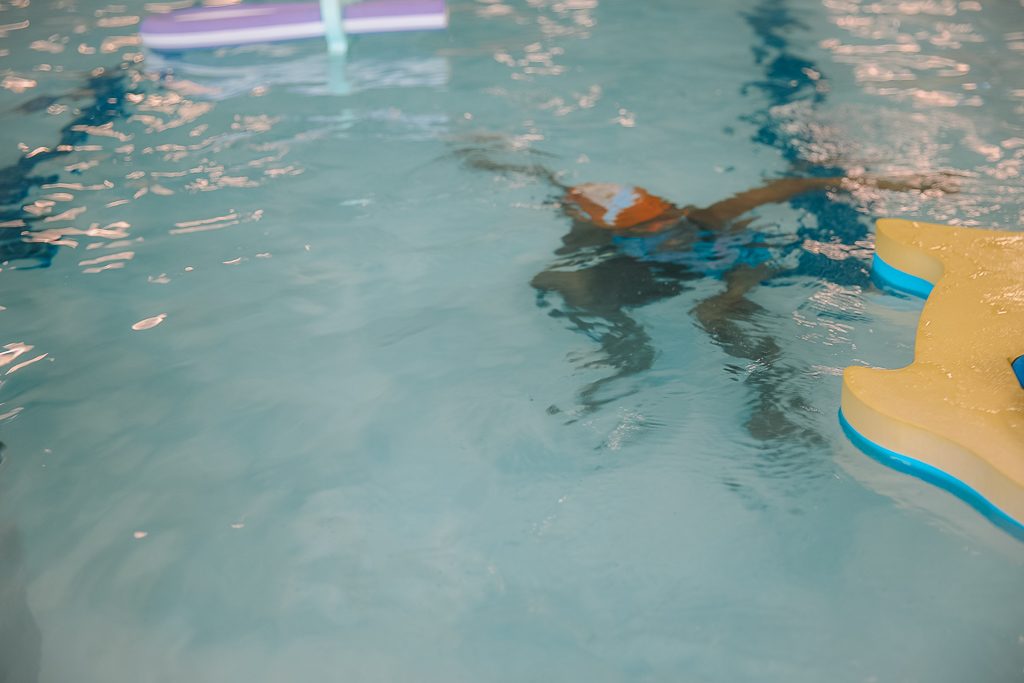 These are all benefits of our Goldfish Swim School membership that we absolutely love. I'm excited to share that two new Goldfish Swim School locations will be opening in New York City this year. One in Gowanus Brooklyn and another in Centereach, Long Island, you can attend the opening party on March 3rd.