This post is sponsored by Braun.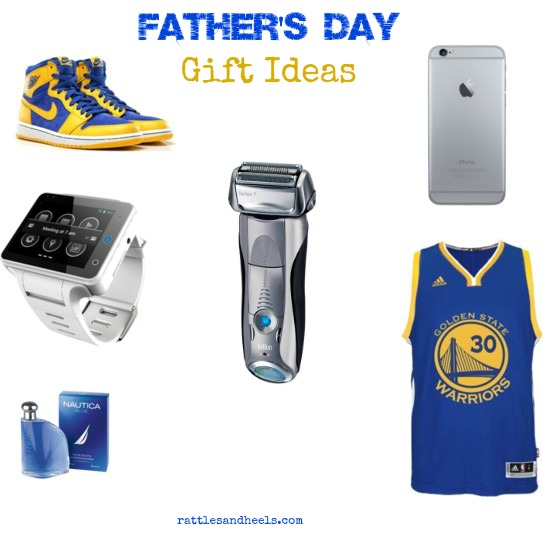 Father's Day is FAST approaching! Last year, the kids and I planned a really awesome Father's Day for Mr. Rattles and our goal is to go even bigger and better this year. Besides treating him to a nice meal, we want to get him a gift. He's really hard to shop for and he's the type of guy who usually goes out and treats himself when there is something that his heart is really set on. That makes it difficult for the kids and I, but we are definitely up for the challenge. I decided to brainstorm and I came up with some pretty cool Father's Day gift ideas that will have him excited and happy on Father's Day. I'm sure you're thinking about Father's Day gift ideas as well so I wanted to share some ideas with you:
A Collectible Sneaker
The same way many of us ladies love to collect shoes, some guys also enjoy collecting sneakers. I know that Mr. Rattles will love to add a new pair of cool kicks to his collection. Here's a tip, if you're going to buy him sneakers, the harder they are to find the more he will appreciate them. You can also find special editions and rare colors/textures online and even customize a pair just for him. He'll love it!
Watch
 Mr. Rattles steers clear of bling so a watch will be really appreciated by him, especially a sportier version for daily use since he saves his dressy watch for special occasions.
Cologne
While my friends think cologne is too cliché, I feel differently. Like music, scents can transport you all over to different places and times and create new special memories. Oh and if the special Father you're shopping for is your husband, a sexy scent is a gift to you too.
Smart Phone
Okay, so this is a pretty easy one. The first thing on everyone's mind these days is a smart phone. I'm thinking that Father's Day is the perfect time to spoil him with an upgrade or give him the chance to try that new phone he can't stop talking about.
Team Jersey
I know that a jersey from his favorite team is sure to get him excited especially if I show that I actually know who his favorite player is and buy that particular shirt. Here's the thing, even if the guy in your life isn't into sports but loves his hometown, a jersey from the local team will still be a great gift.
Braun Series 7 Electric Shaver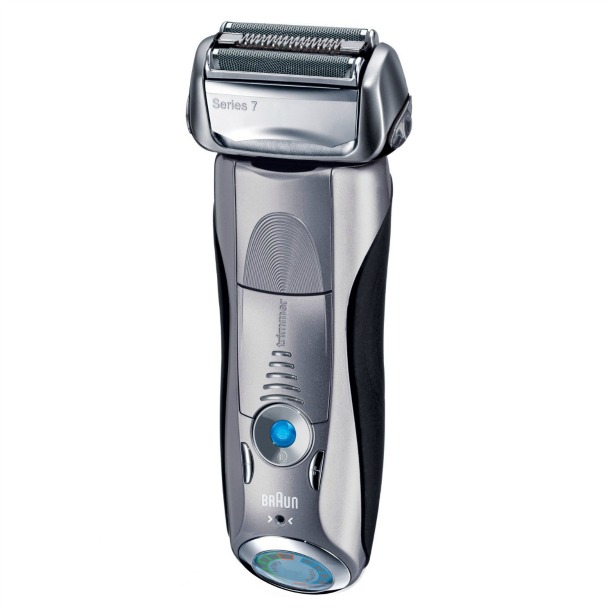 The gift that I really believe will really get Mr. Rattles excited and blow his mind is a shaver. No seriously, this guy is serious about his skin and it's something he wouldn't expect to get from us but will love, plus he will be reminded of us each morning as he gets ready for the world. I remember years ago, when we just got married, him standing in the bathroom while I sat on the side of the tub listening to him explain to me why a good shaver is necessary for men. He went on and on and on and I knew right then to never get between him and his shaver. I'm sure he probably thinks that I forgot that moment or how passionate he seemed to be about his shaver he had just invested in. I know that over the years he's made the effort to take very good care of his skin and will appreciate an upgrade that will make shaving even better. The Braun Series 7 is perfect for him because it gives the closest shave in the world. Since it's such a close shave, Mr. Rattles will have an extremely comfortable experience. The Braun Series 7 shaves so close that it cuts hair with just one stroke, dramatically decreasing the likelihood of irritation. It's like the father of all shavers, the gift he could brag to his friends about over beers.
Luckily for us shoppers this Father's Day, Braun is offering a $40 coupon so we can give the dad in our life a Braun Series 7. Get your coupon here.
What are you going to get that special dad in your life for Father's Day?
Braun Series 7 is the perfect shaver for the dad who has everything! Series 7 is the world's first shaver with an active head oscillating at over 10,000 micro-vibrations per minute, helping to deliver the closest, most comfortable shave ever. It minimizes skin irritation by cutting hair extraordinarily close in a single stroke – for incredible closeness and comfort. Visit here and you can save $40!