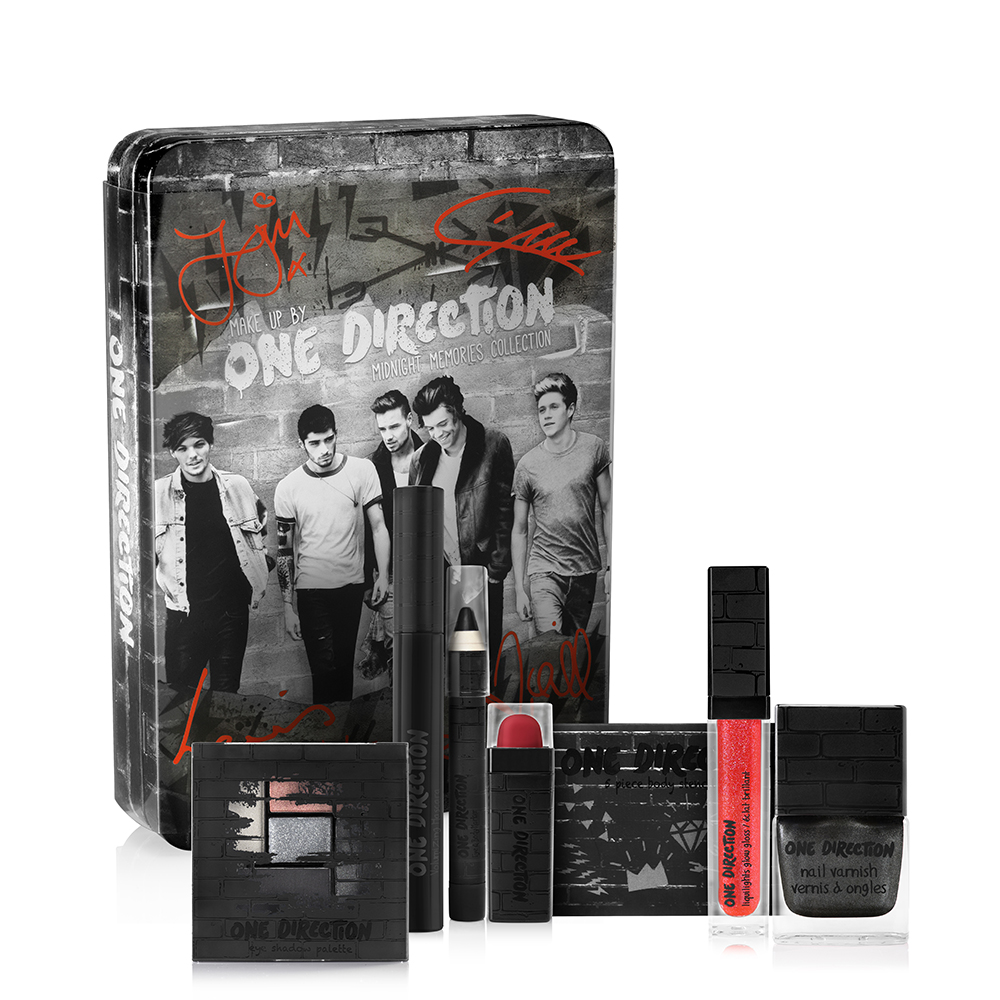 [Tweet "Autographed Make-up by ONE DIRECTION Giveaway"]
Hey my fancy moms! You're about to get a tad bit fancier with some new makeup for the fall. Yay!
If you're a fan of the band One Direction, this will make you even more happier. I am thrilled to offer you the opportunity to win One Direction autographed makeup collection. I don't know about you but one of my FAVORITE things to do is play in new makeup while the kids nap. It's one of the few me time things I can do without waking them up.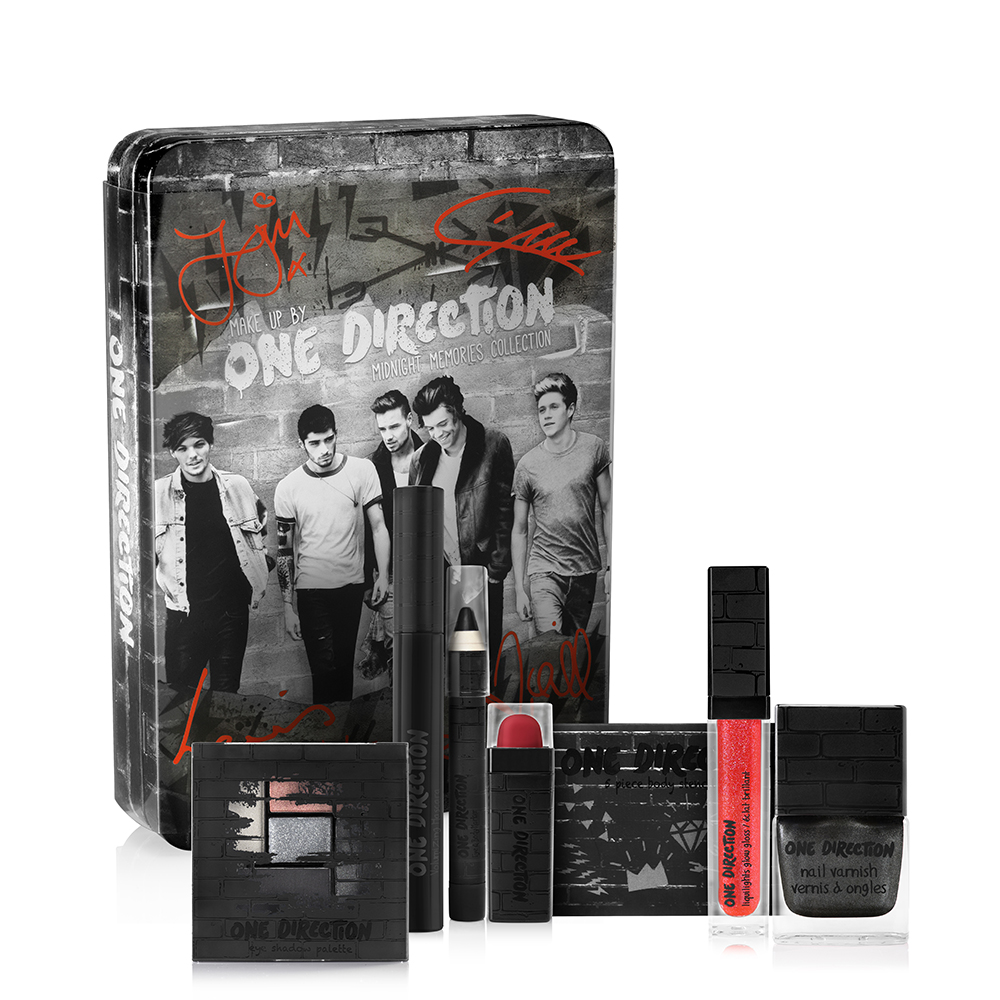 If you haven't heard about this cute collection before.
The Looks Collection" comprises three keepsake tins inspired by One Direction's globe-conquering albums, "Up All Night, "Take Me Home" and the latest chart topper, 'Midnight Memories." Each tin comes complete with everything you need to show off your personality.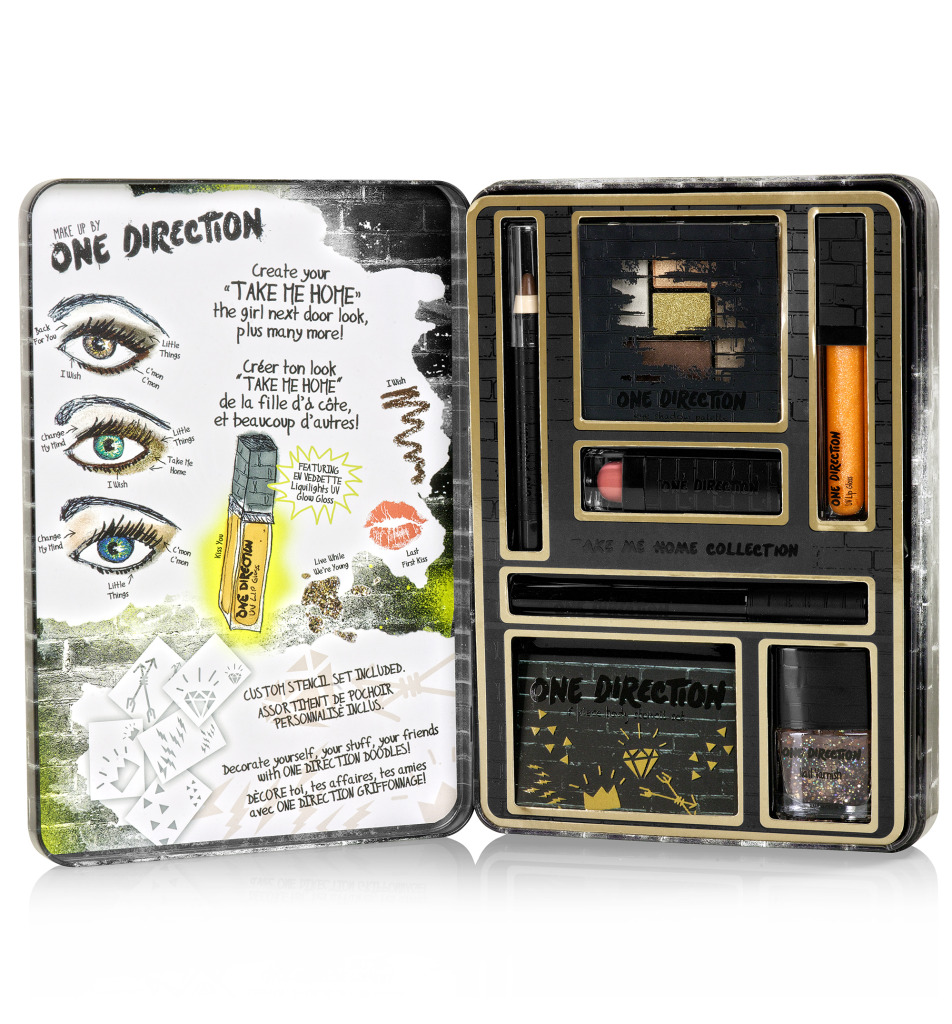 One Direction Make-up is all about bold looks and we love that here at Rattles and Heels.
A range of makeup and cosmetic products celebrating youth, style, and the uninhibited lifestyle of a new generation. Celebrating life with bold shades, unique formula and infused with limited edition collectible packaging, Makeup from One Direction is fun, bold, often irreverent, with a touch of cheeky mischievousness. Offered at prices that every girl and woman can afford.
;
If you don't win, it's no worries. The collection will be available at Macy's store all over the country.
Giveaway Widget HTML Embed Code:
;
or online entry form: https://promosimple.com/ps/5645