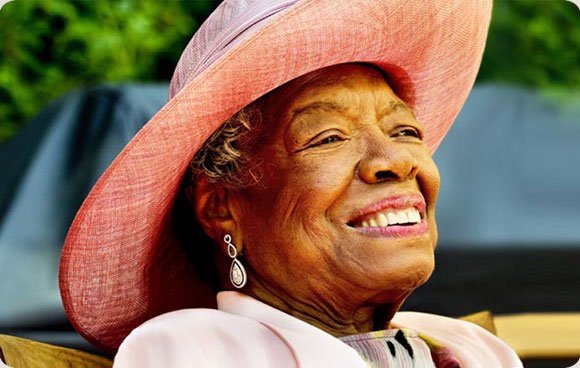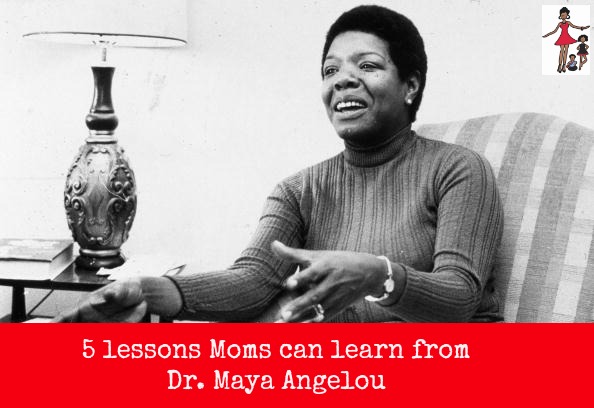 During my early twenties, like most young women I went through a period of self- exploration where I tried to figure out who I was and my purpose. During this period, I stumbled upon Dr.Maya Angelou's famous book "I know why the caged bird sings" . Reading this book turned out to be a pivotal moment in my life sparked my curiosity about her life and a desire to soak up her wisdom. Since, then I've read her entire autobiography collection and was the first person at Barne and Nobles to buy Letters to My Daughters. After reading all her books, I took away many lessons but I wanted to share 5 lessons that I believe moms can learn from her.
Lesson#1: Live a full life.
Maya was the quintessential mom in heels; she regarded her beauty and presence very highly and had an admirable high level self-love and confidence. She lived a full life that I immediately thought about when I learned about her passing. She embraced the ups and downs and didn't just exist. She wore many different hats because she pursued all of her passions. I always encourage moms to pursue a passion project. We all want to give our kids the best but we can't be effective mothers if we are depleted and uninspired. Maya performed music, acted, wrote plays, poetry, taught and the list goes on and on. She was a teenage mother working as a waitress when she decided to pursue her dream of becoming a performer and as a result she ended up traveling all over the World performing as part of the cast of Porgy and Bess. Are you setting aside some of your dreams because you are a mother? This is a great time to reflect and ensure that you're not neglecting your calling. The last thing you want is for your children to view you as bitter and full of regret. So live fully!
Lesson #2 : Don't be afraid to love.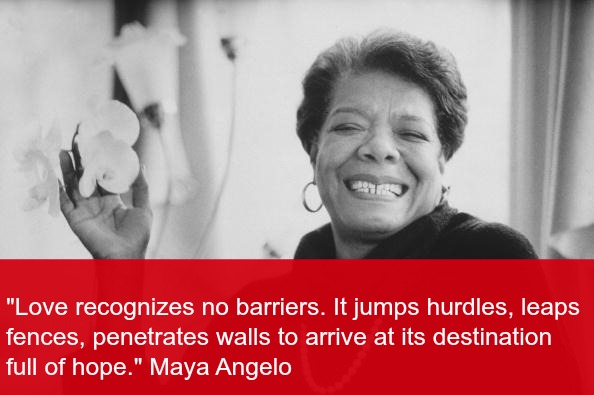 Allow yourself to be led by love and to love your life. By loving life, I mean yourself, children, husband, family, career etc. Love not fear gives us access to all of our dreams. So don't be afraid to let love guide your way. Listen to your heart and follow your love.
Lesson # 3: No regrets just lessons.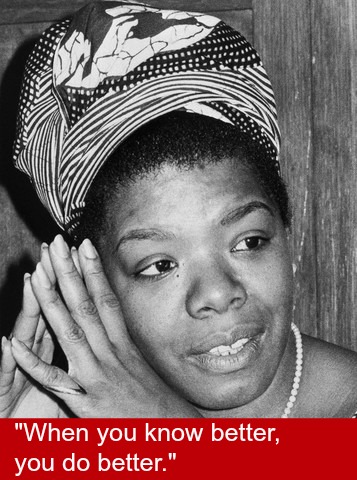 While easier said than done, it's important to forgive yourself for the mistakes you've made and move forward using the lessons you've learned. Let's face it, none of us are perfect. Maya Angelou wasn't perfect but she didn't allow a few bad decisions to derail her entire life. As parents, we are bound to make some mistakes especially since kids come to us with no instructions. So don't beat up yourself, instead take note of where you can do better and do just that. Don't let the pass define you. Maya made mistakes, she admits to failing but ultimately it's the lessons she focused on.
Lesson # 4: Don't allow anyone to tell your story for you.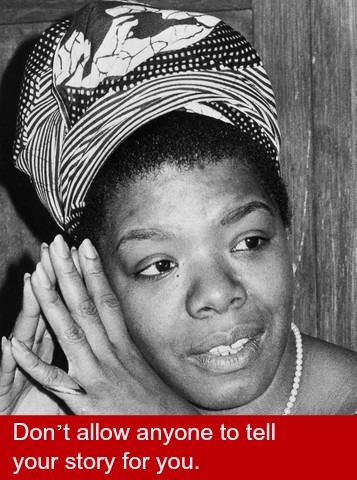 It's important for you to see your life through your perspective and only through your perspective. Reading Maya's biography, I was stunned by some of the experiences that she had and I wondered why no one ever labeled her by some of the not so pretty things she's been involved in. I started to think that it must be the way that she relayed her story with dignity, pride and inspiration. I've learned that perspective is everything in life. During motherhood, we are sure to encounter some bumps and bruises and we are responsible for telling our story with dignity and show the lesson instead of dwelling in regret.
Lesson # 5: Focus on giving your children experiences not things.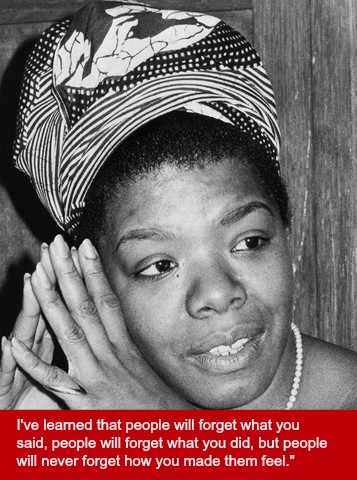 This is a big one when it comes to parenting. Our goal should always be to make our kids feel fuzzy and happy on the inside. A lot of the time we get caught up providing them with incredible experiences and with nice things but we all know that things don't make us feel good. Ensuring that they're happy and well-adjusted is our job so don't worry too much if the house is spotless or if they have all the latest toys and gadgets. Instead give them your time and attention and make them feel important and honored.
These are motherhood lessons that I learned from Dr. Maya Angelou. Do you have any you would like to share with us?