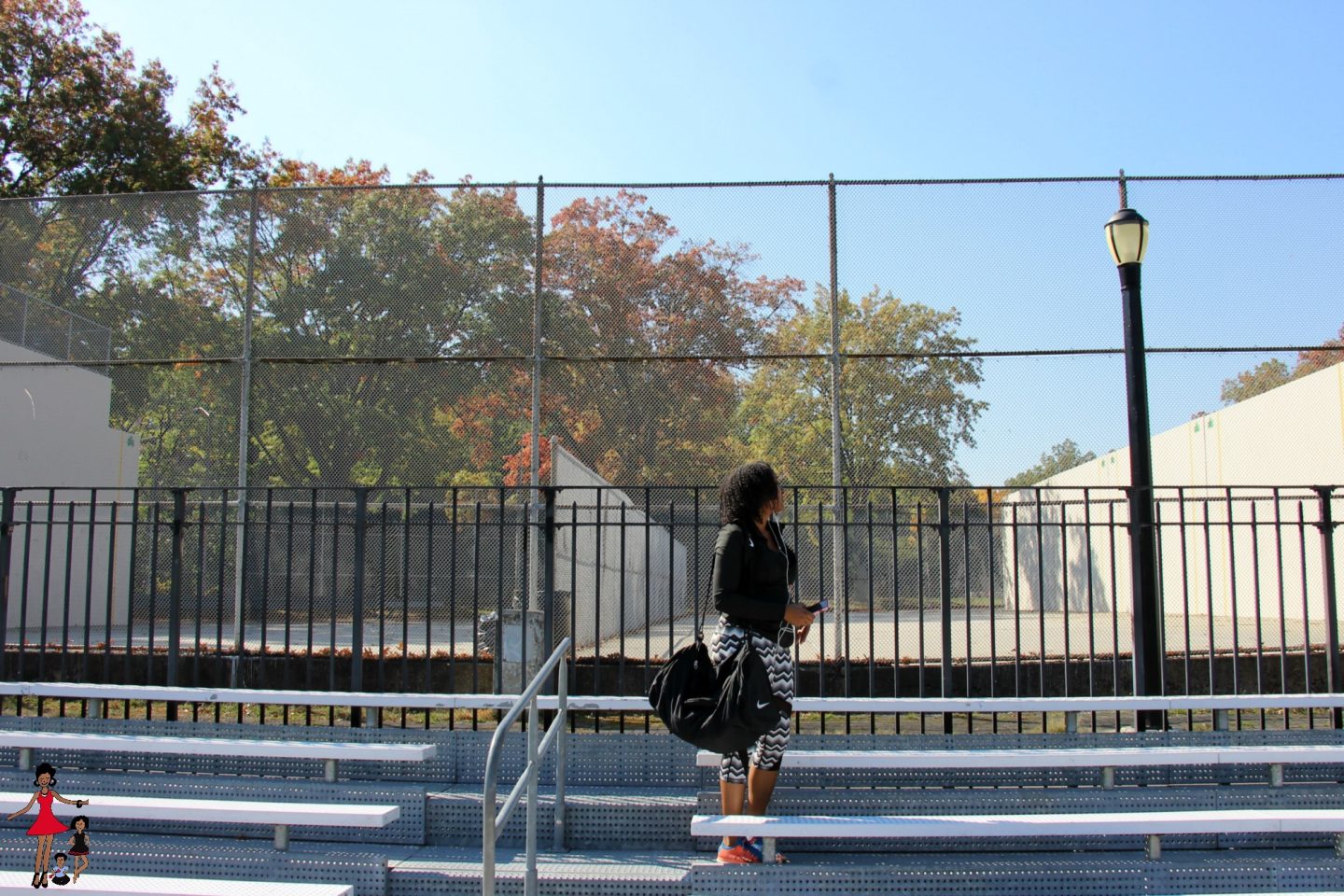 I'm not the get on the phone and chat kind of girl but I love to text. One of my closest friends is the same way, we go back and forth with text messages and we crack each other up so hard that anyone around us immediately wants to know what's so funny. The best text I got from her this week was on Monday when I sent her a photo of myself in workout gear and my gym bag. She wasn't surprised that I procrastinated until the week before traveling next week to start exercising  but she was surprised at the size of my bag.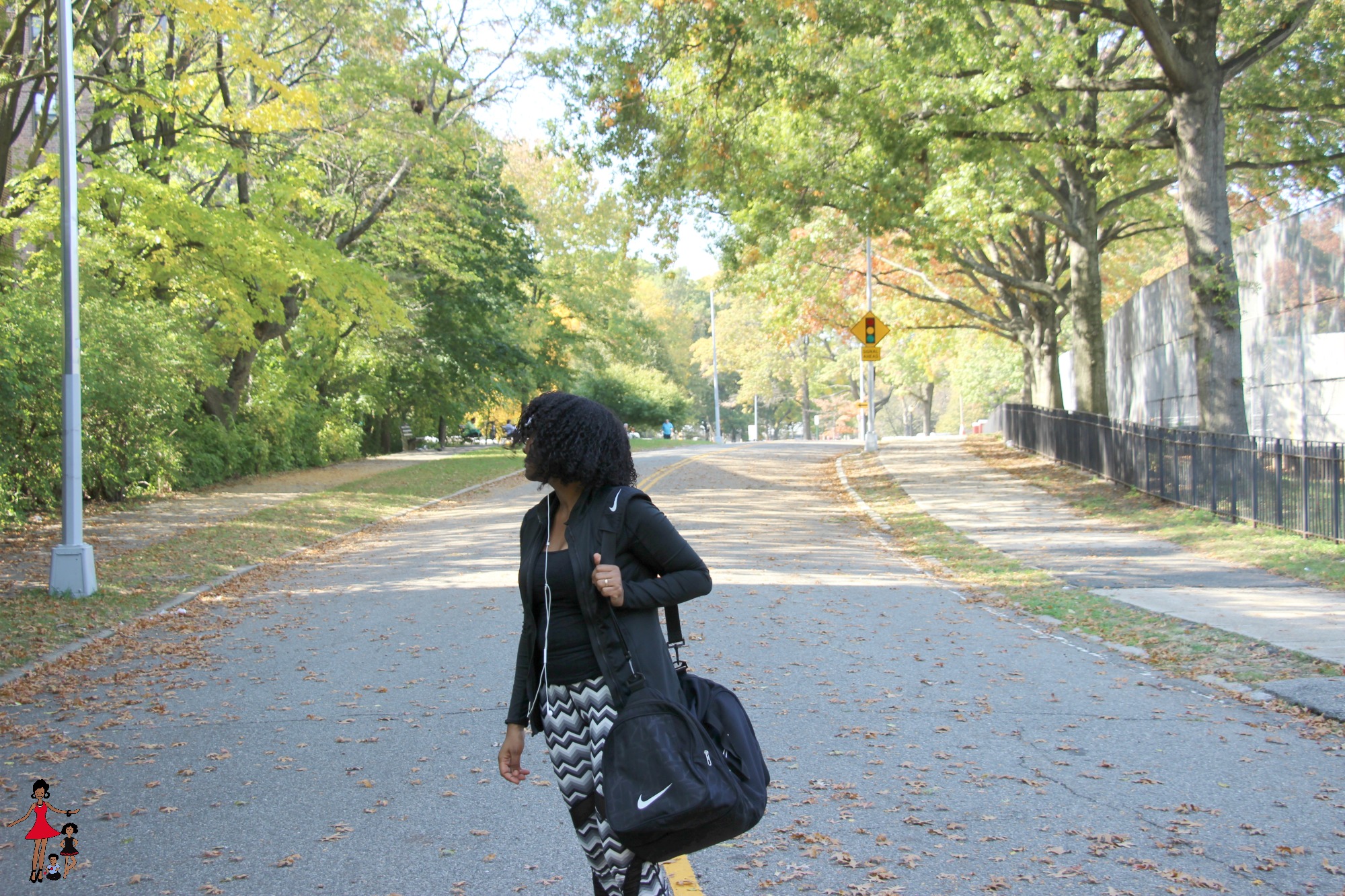 This is how the hilarious text thread went:
Me: Sorry, I was MIA went out to exercise (sends photo above).
Her: Wow! That bag is big did you bring it for your kids to nap in? LOL 
Me: Very funny!
Her: No seriously! Why is that bag so big? Is there a pizza in there?
Me: I'm choking…you're hilarious!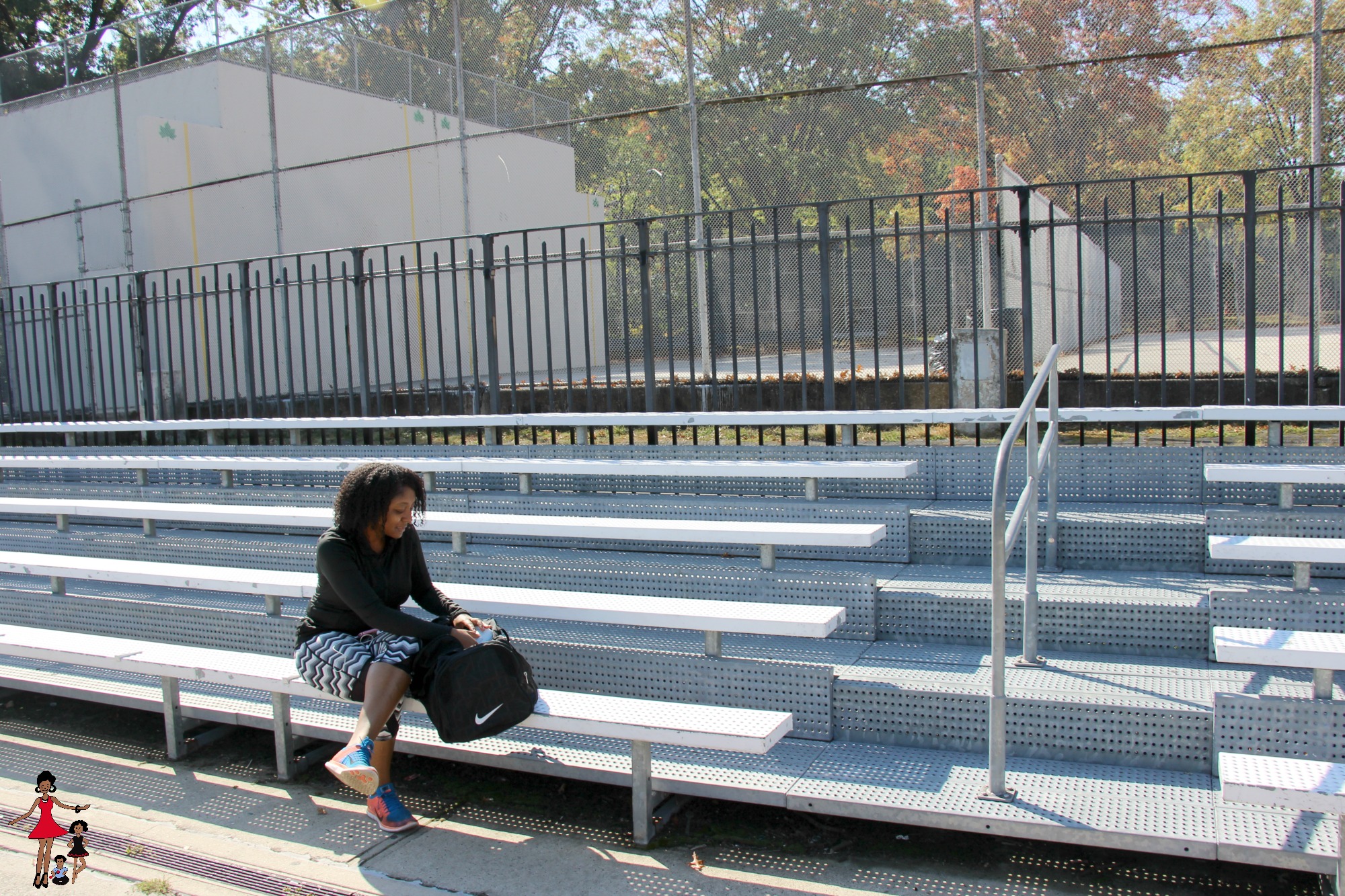 So what's really in my gym bag? Well, let's see.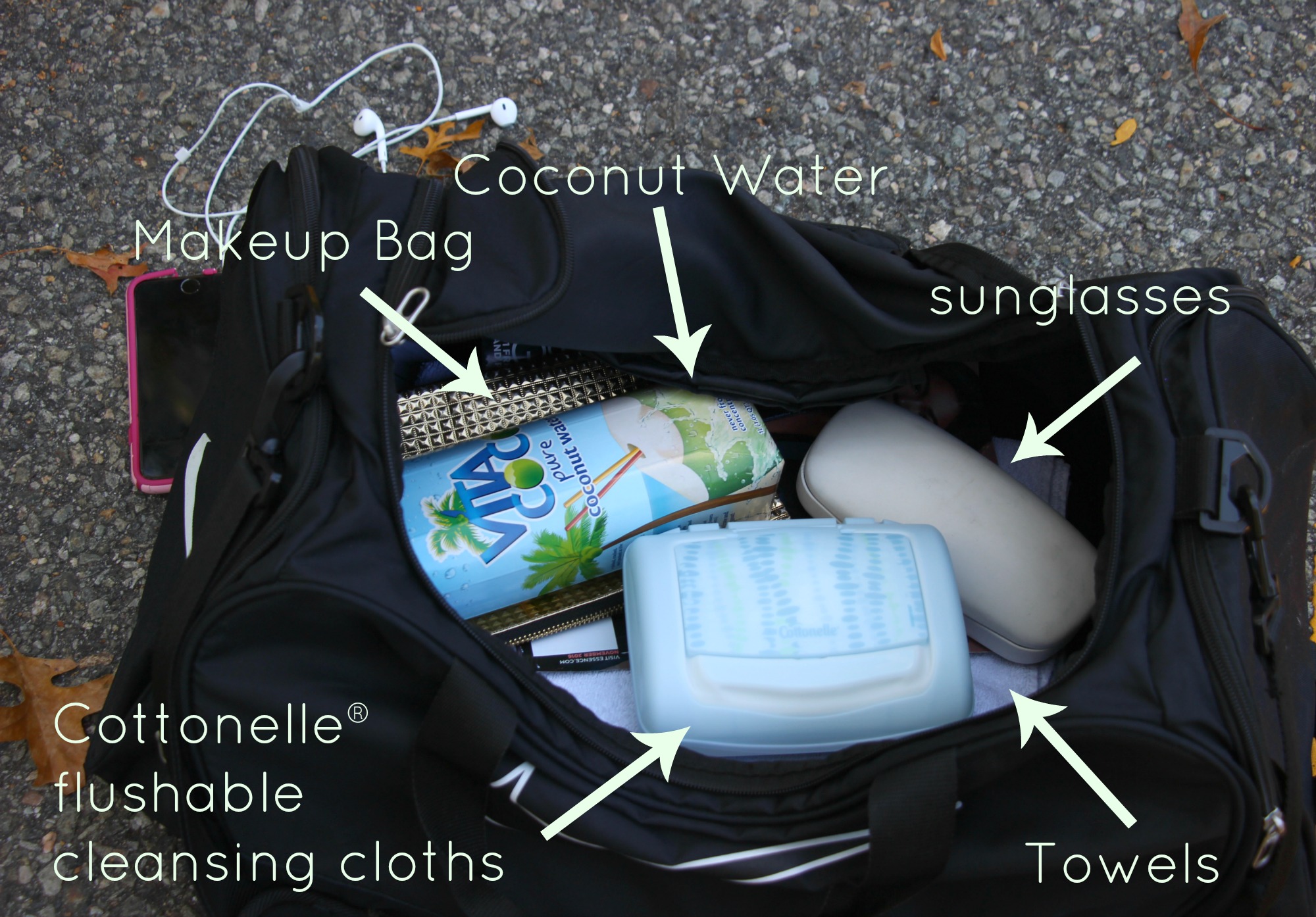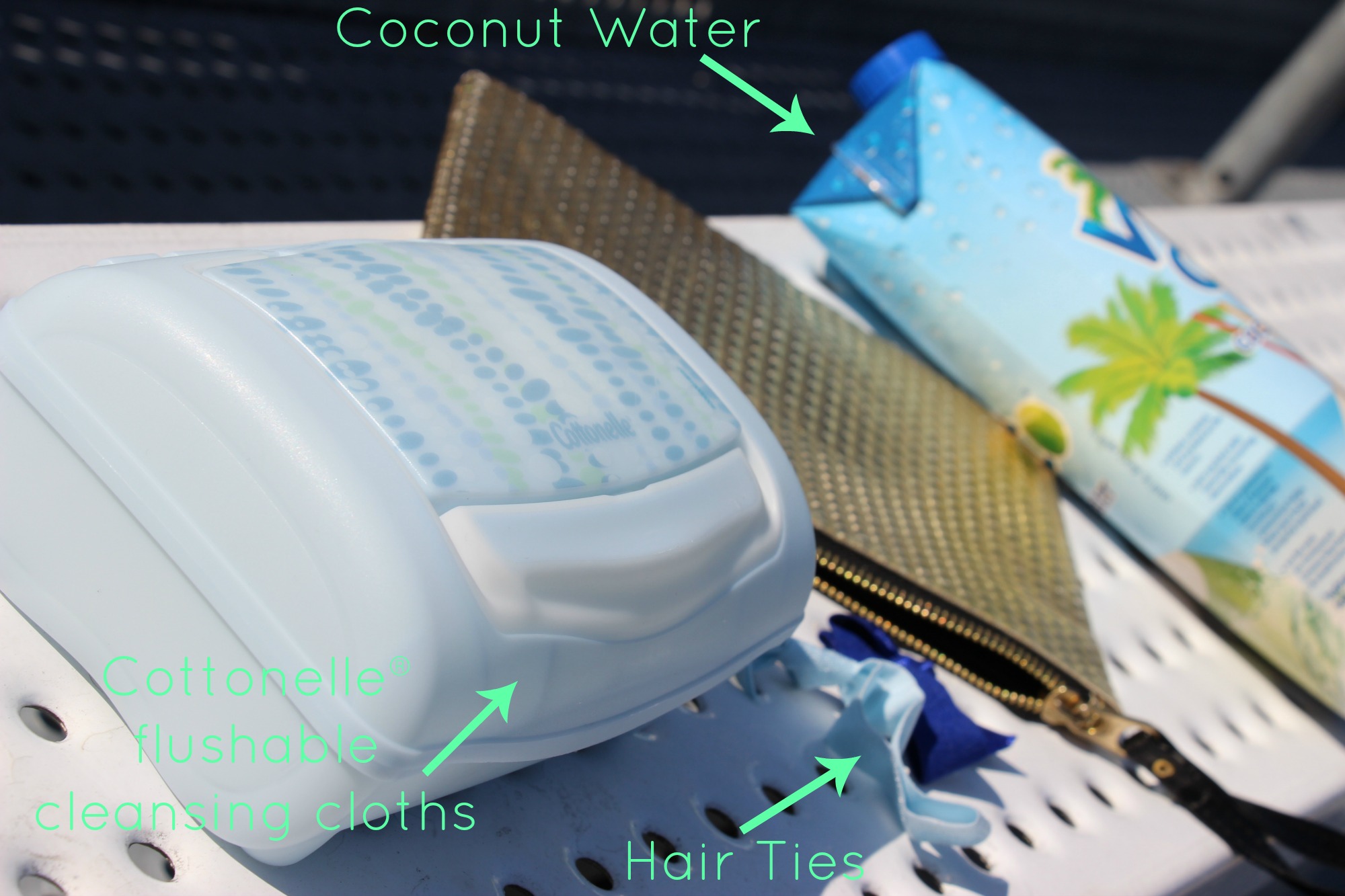 Hair ties
Makeup bag
Baking Soda (keep odor at bay)
Coconut water
Sunglasses
Towels
Phone and headphones
Magazine
Cottonelle® Flushable Cleansing Cloths.
The true reason for the big bag is that I like to switch things up between running  jogging the local track or going to the gym. When I run the track, I like to walk with everything that I need because I hate feeling uncomfortable. Talking about comfort, I've been loving Cottonelle® with CleanRipple® Texture lately and we've been using it at our home. Cottonelle® with CleanRipple® Texture is designed to clean better, so you're clean & confident enough to go commando. The flushable cleansing cloths are perfect for when you're on the move and want to feel clean and confident.
Oh, and no! They isn't a pizza in my bag or any food for that matter LOL but I wouldn't pretend that I've never thought about it.
GIVEAWAY
Looking to kickstart your workout routine? Enter to win these "Fitness Must Haves"! The last day to enter is 11:59 p.m. on October 28, 2016.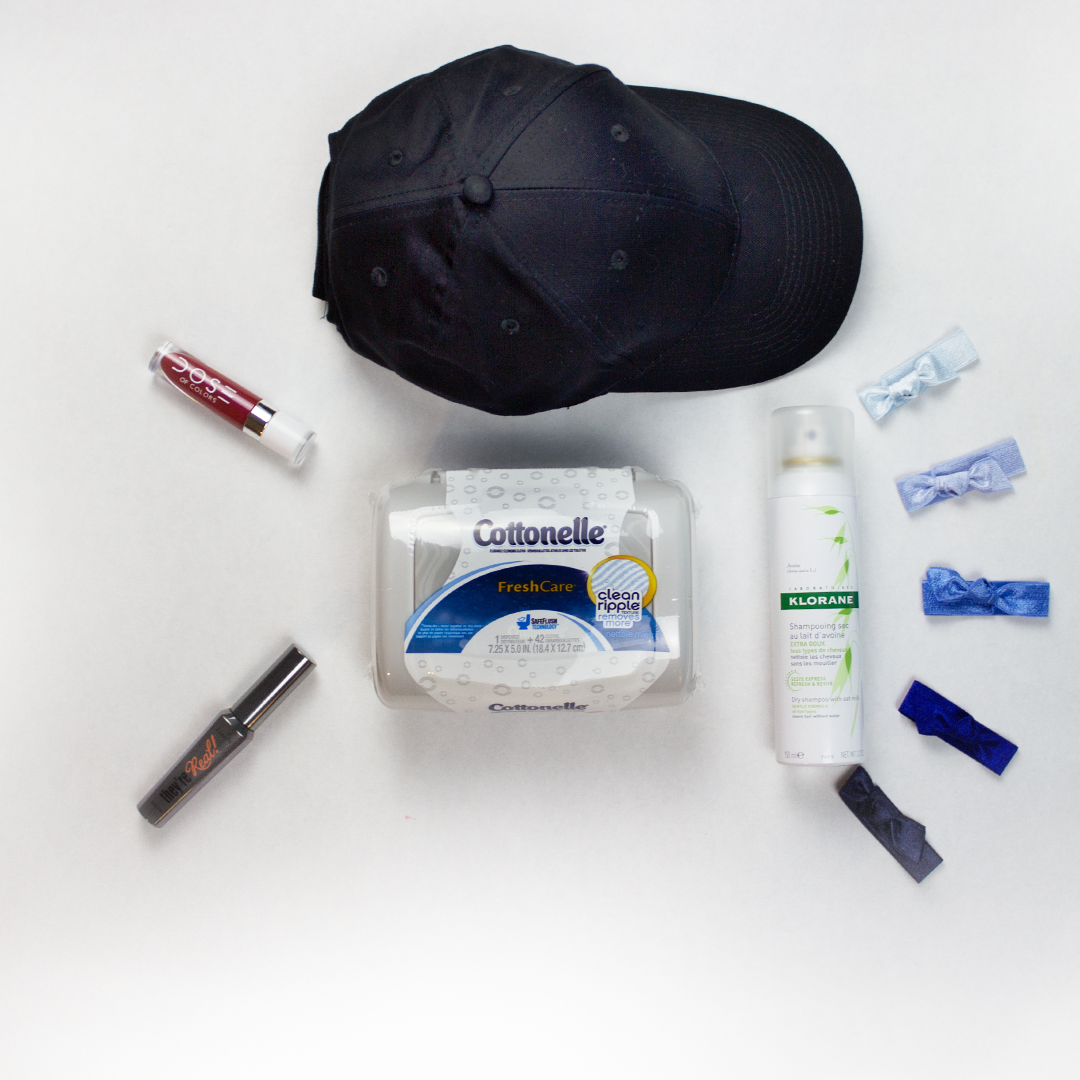 Prizes:
Up to 20 Cottonelle® Fitness Must Haves Kit ($50 ARV)
Each kit will include a selection of fabulous fitness "must haves" — Cottonelle® Flushable Cleansing Cloths with CleanRipple® Texture, mascara, lip gloss, dry shampoo, extra hair ties and a plain, black basketball cap.
ps: If you're in you're in Miami make sure to check out the Wanderlust 108 Festival sponsored by Cottonelle®, I really wish I was in the area to show up with my HUGE bag LOL.
Now that I've shared what's in my gym bag, I want to know what's in yours?
I was selected for this opportunity as a member of CLEVER and the content and opinions expressed here are all my own.