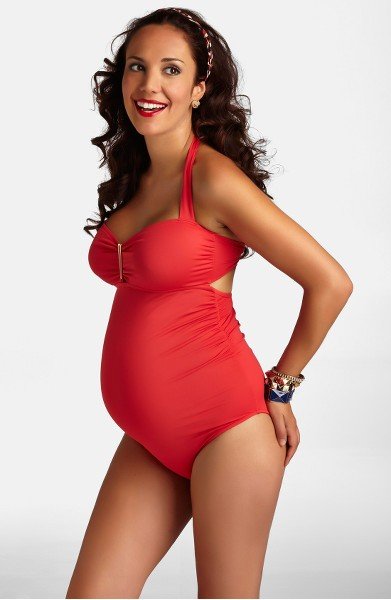 I've shared before that I am all for celebrating my body whether I gain a few pounds or lose some. Of course, these days I am gaining a bump and some and fitting this growing baby body into just any old regular swimsuit just wouldn't cut it. My family is heading out on a family vacation in the next few weeks and I've been looking for stylish maternity swimsuits. Now, I must admit that I almost stopped the minute I started because there were so many ugly options but with some persistence and digging I found some really stylish pieces that I must share.
*this post contains affiliate links
I love this style because it's timeless and would look pretty on just about every complexion. It's also a bathing suit with coverage so you can feel comfortable especially if you have other kids you need to care for at the pool or beach. You can see more images and purchase it here.
I fell in love with this swimsuit at first sight! The mixture of gorgeous prints and the lace up front is a lovely combination. I'm not sure how well it would work for me since I may need more support in the chest area but I think it would look gorgeous on an expecting more with a smaller chest. See more images and purchase here.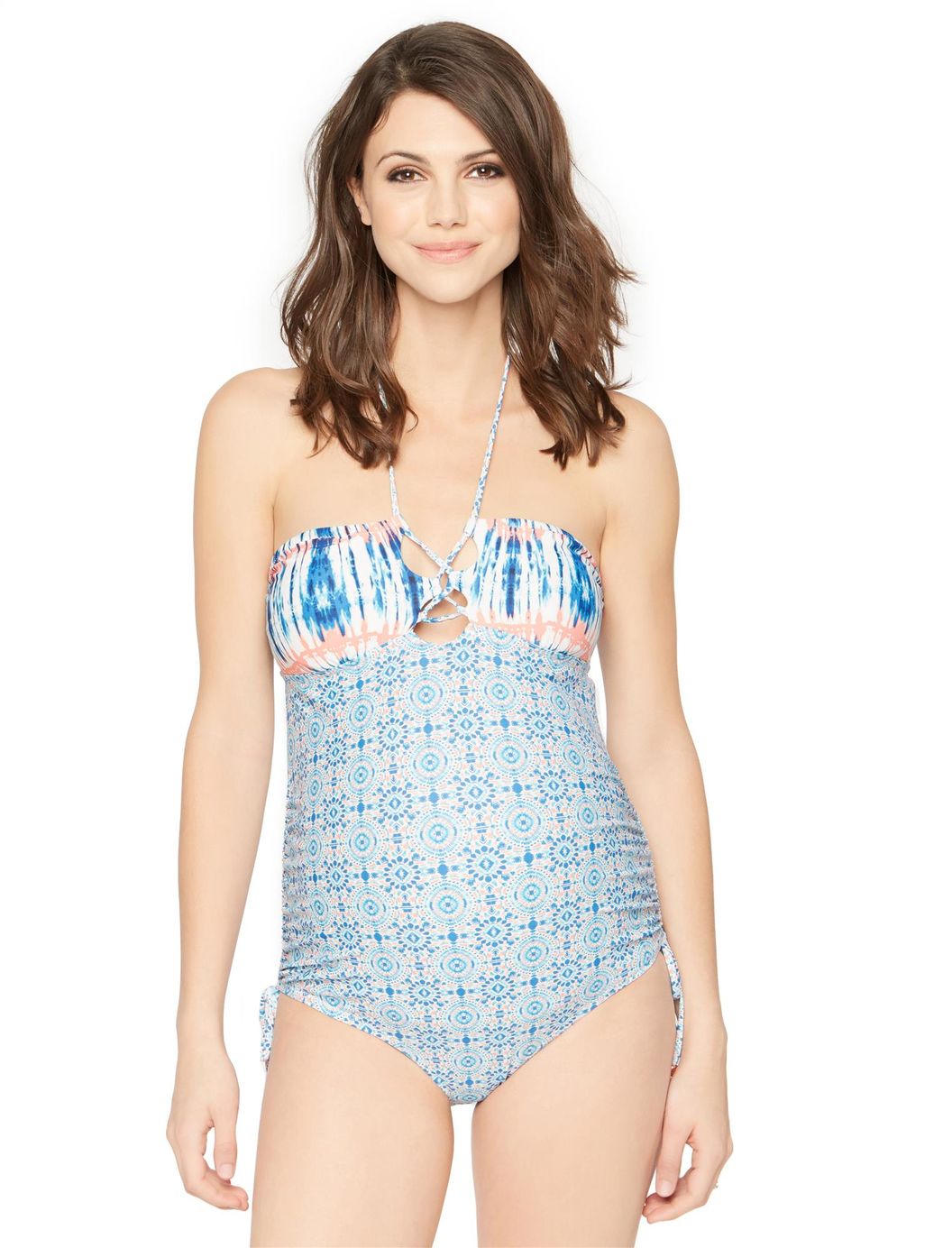 This red swimsuit is very sexy and modern. I absolutley love it becuase I think it would just make any expecting mom feel like a godess, something we all need while pregnant. Check it out a bit more here.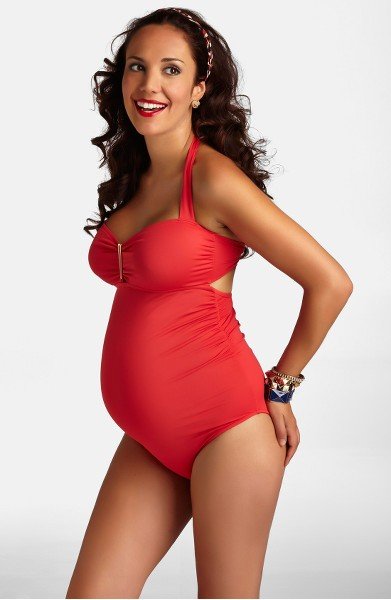 When I was pregnant with my first child, my husband and I escaped to the islands for a babymoon and I opted to wear bikinis. I don't plan on doing that during this pregnancy but I believe that you should be proud of your bump and this is a great way to show it off. Plus, some women have never worn a one piece, you don't have to change your style. More on this fabulous maternity bikini here.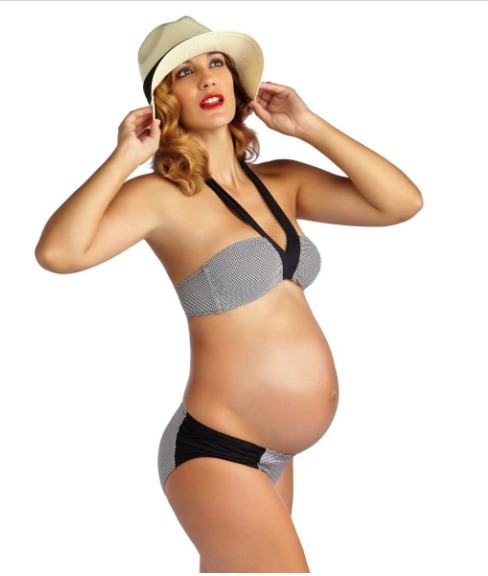 Bandeau style maternity swimsuit
Last but not least is this fabulous bandeau style swimsuit that I found on the Target website. Can't go wrong with Target, ever. This swimsuit is perfect because it stretches 4 ways so you don't have to ever worry about coverage and it's very affordable. Get it here!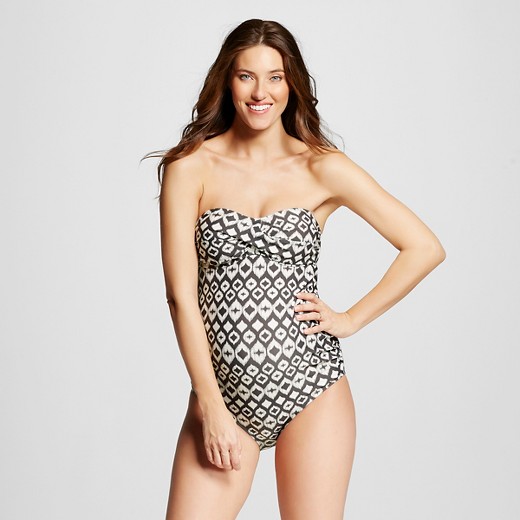 Which of these stylish maternity swimsuits is your favorite?