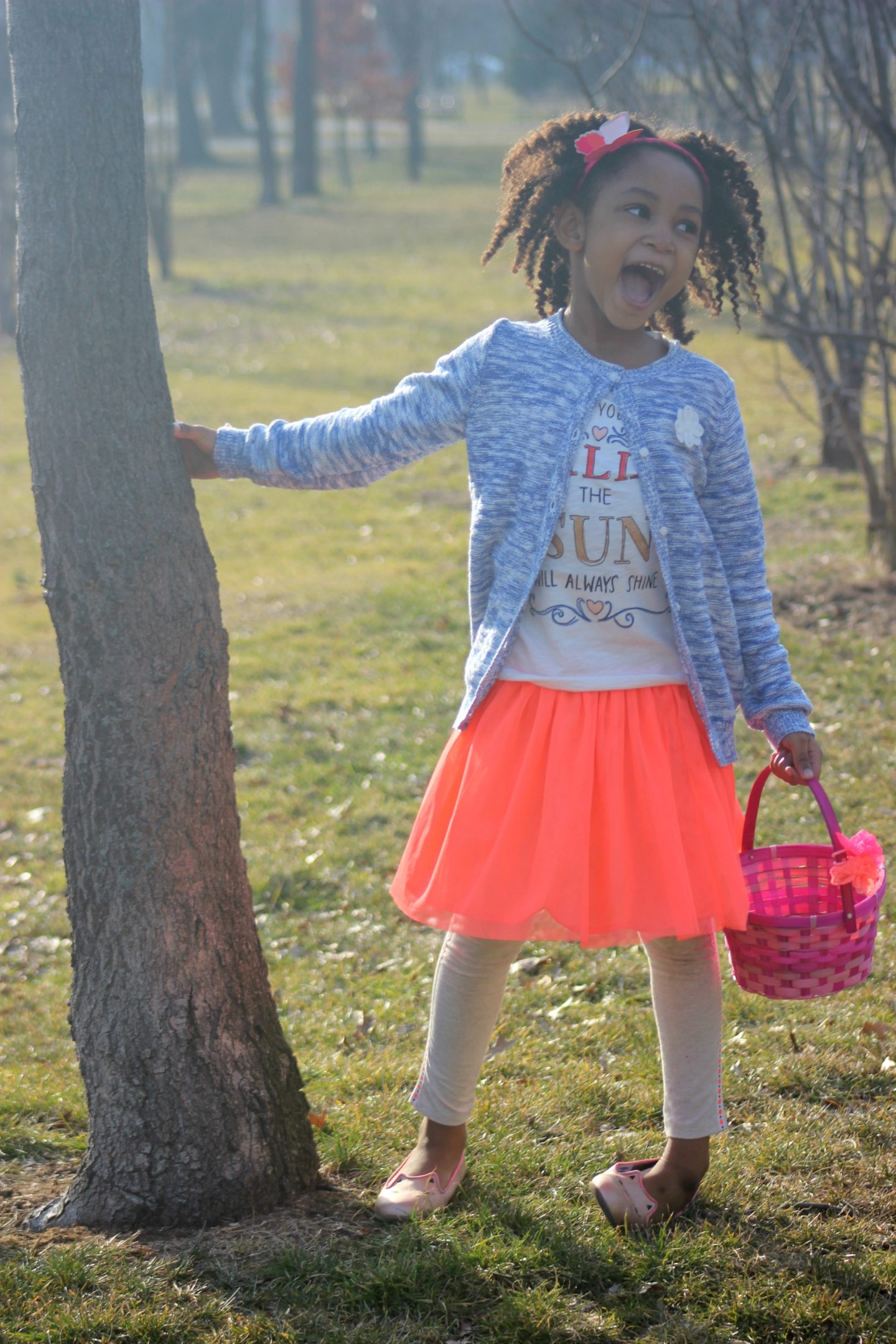 This post is sponsored by OshKosh B'Gosh; however, all thoughts and opinions expressed are my own.
We are really excited that Easter is only two weeks away! We have a family tradition of going Easter egg hunting every year since The Princess Fairy was only a few months old. For the last few weeks, the kids have been working themselves up with excitement running around the house with their Easter baskets and finding Easter eggs they hid from themselves. With so much anticipation for Easter,  it was obviously time to get them their Easter outfits. I started with The Princess Fairy who is now much harder to please than her brother when it comes to her style. I wanted to get her an outfit that's fashionable but appropriate for kids since I'm not a fan of dressing kids like little adults. OshKosh is one of the brands that always makes quality clothing that's very kid appropriate. Even as a kid, I remember loving how I felt in my OshKosh overall dresses.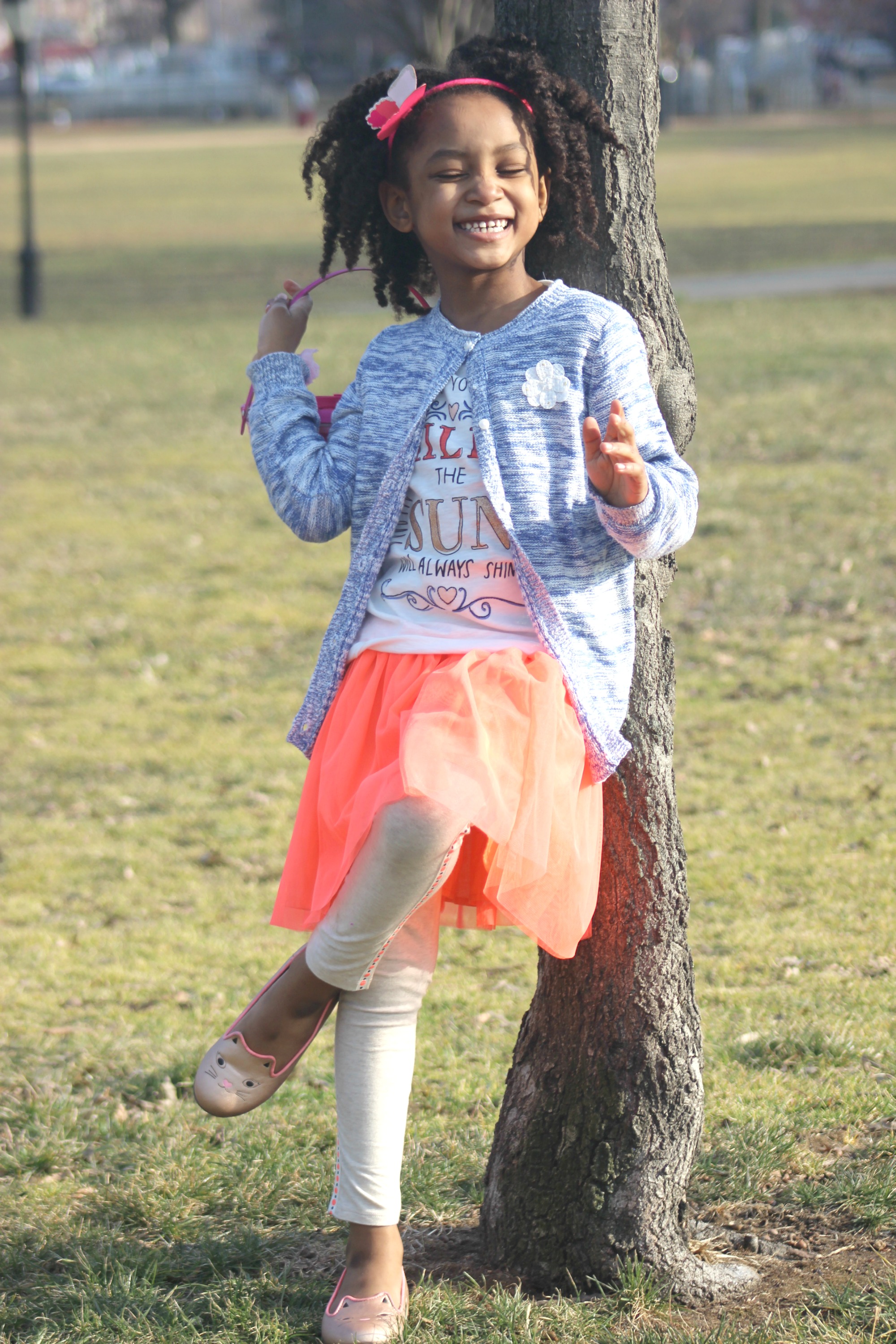 Since the weather is usually still a bit cool here in New York City, a layered look was perfect for her. Layers can be fun, the trick is to pick a color palette that's complimentary with one or two bold colors and neutrals.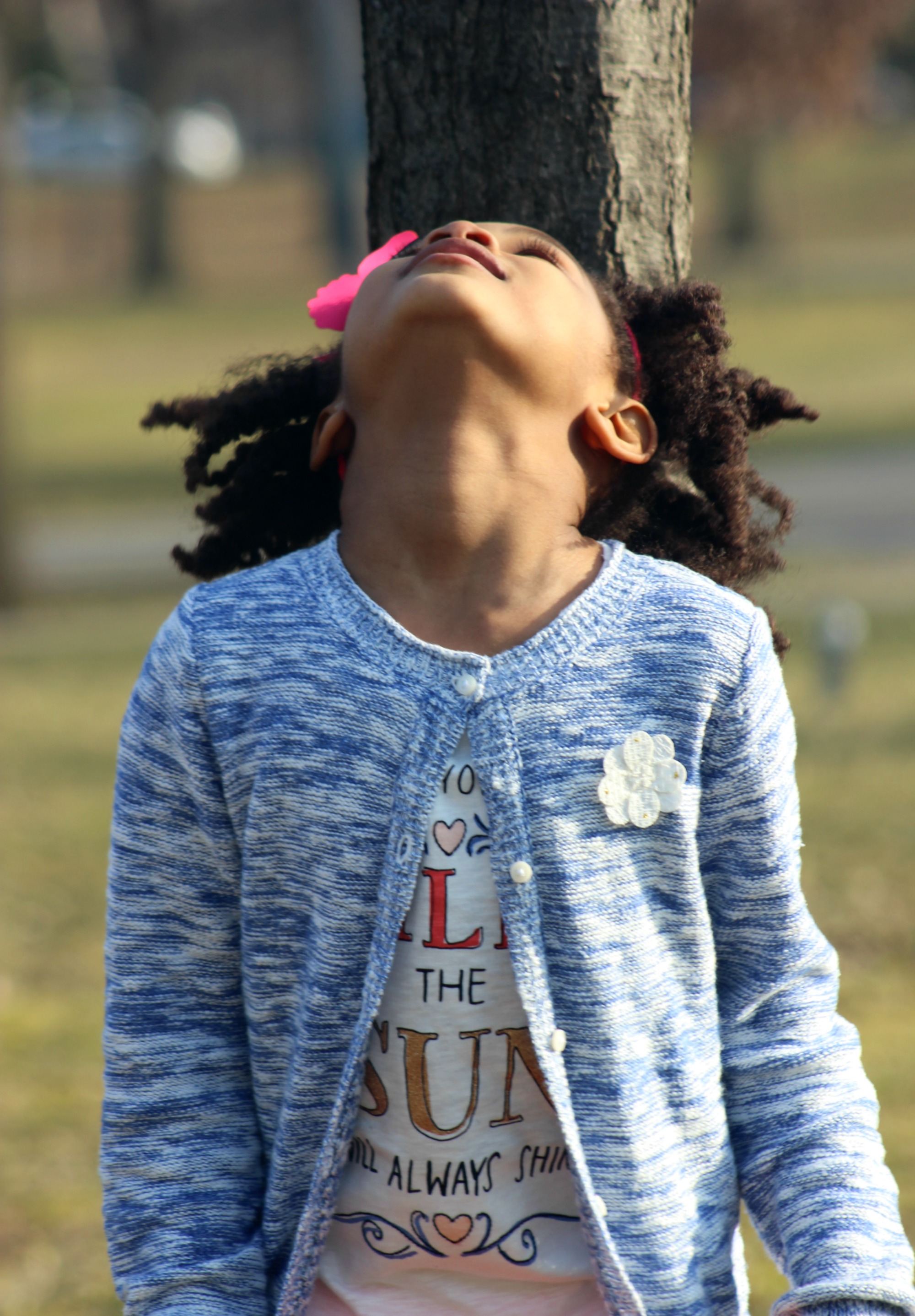 Talking about colors, fluorescent is one of the trends this spring so I got my daughter this pretty florescent orange skirt. She loves it and we paired it with a blue sweater and leggings.  I went for neutral leggings since the skirt is very bright. I think both myself and my kiddo agreed that our favorite part of her outfit were her shoes. Actually, a few of you chimed in on Snapchat when I shared this OshKosh haul that her cat shoes are simply adorable.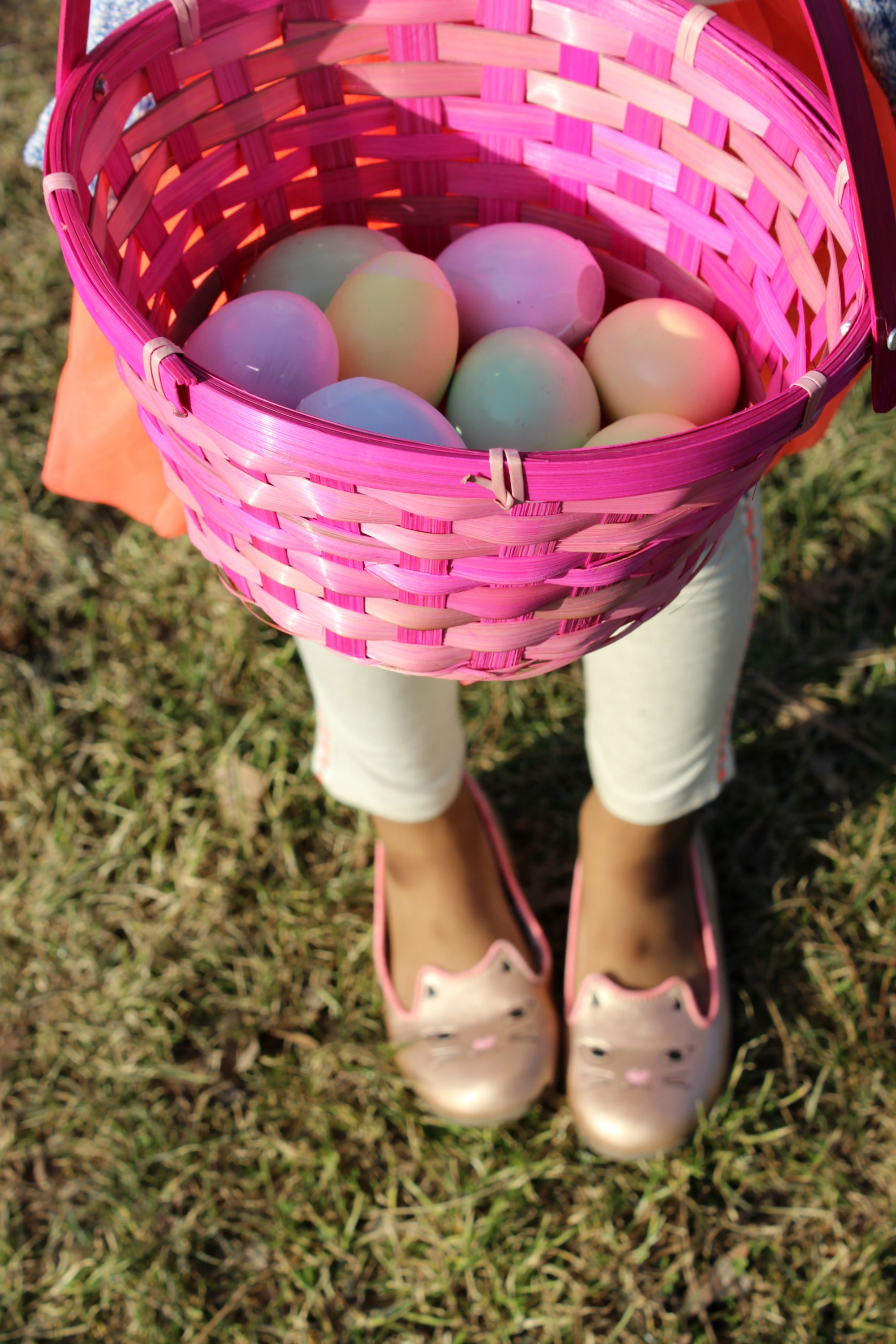 But they're not just pretty they are comfortable and easy for kids to run, skip and play in. My daughter loves to ride her scooter so a pair of shoes that makes that activity fun is perfect.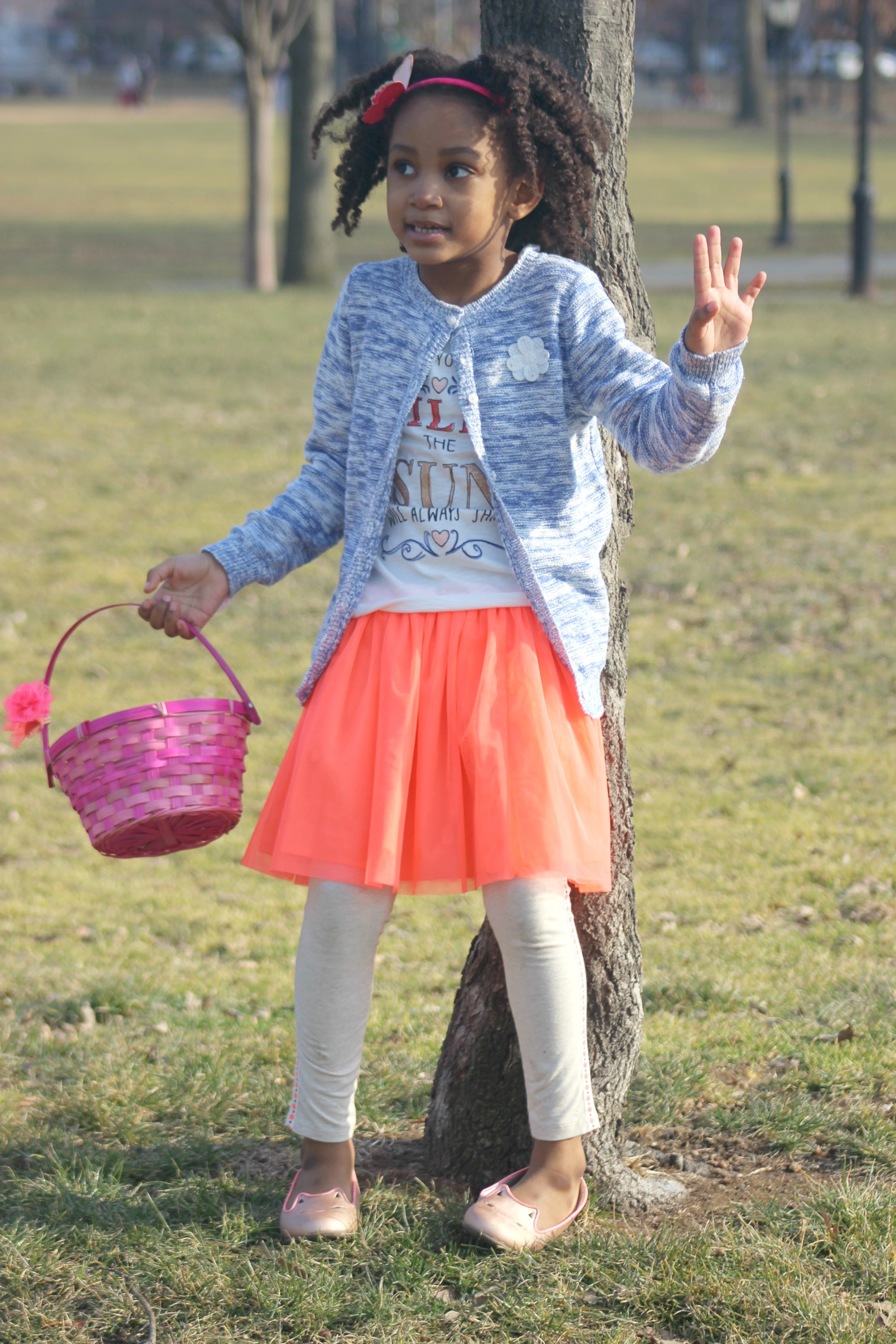 Around this time of year, I usually stock up on spring accessories and for her at OshKosh. One of those pieces was even featured in her spring hair accessories video from the year before. This year, I got her a beautiful color block butterfly headband, flower hair ties, and sunglasses.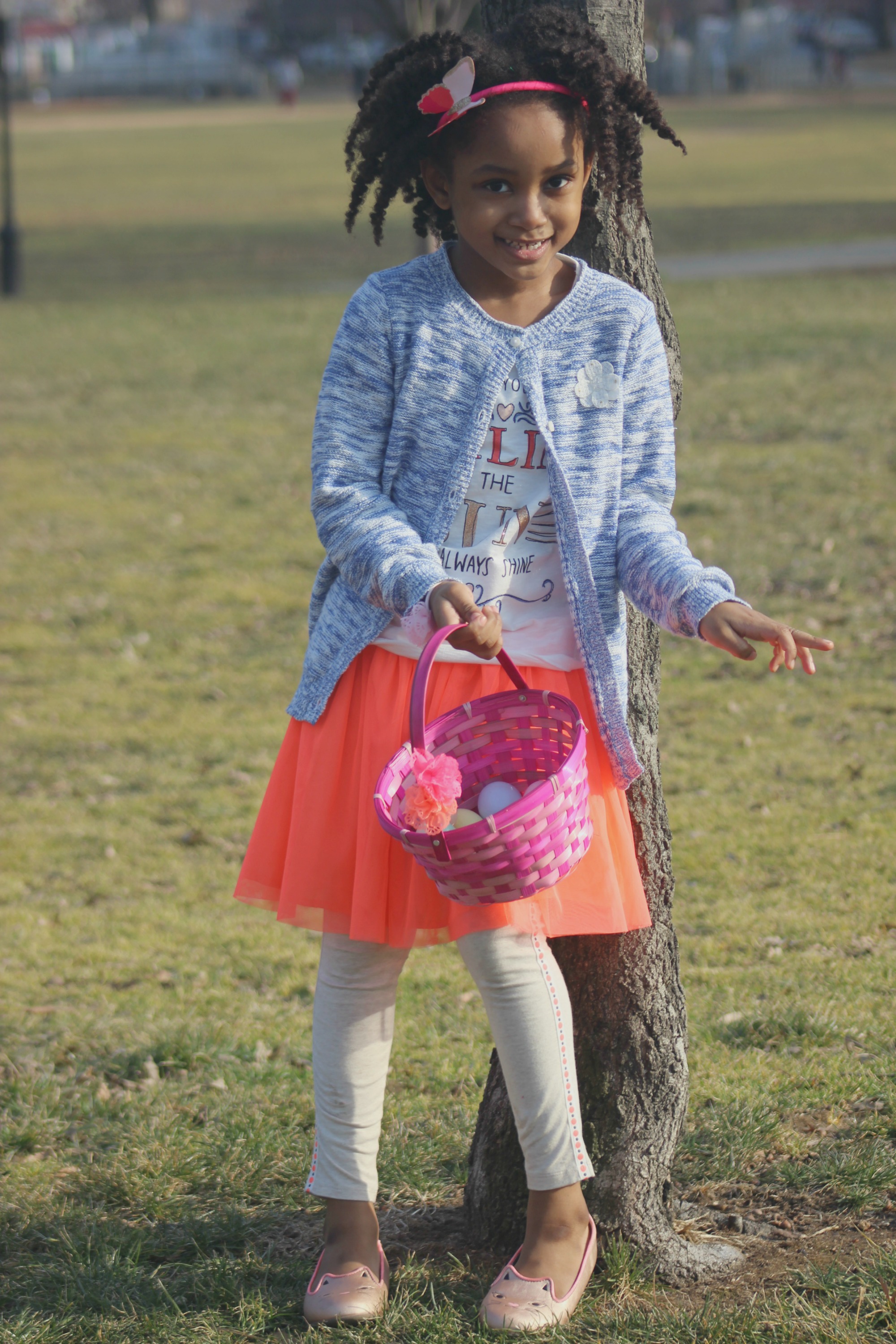 So that's The Princess Fairy's spring kids style for Easter. Her school will also be on spring break during the week of Easter so it's going to be a fun time for our little family.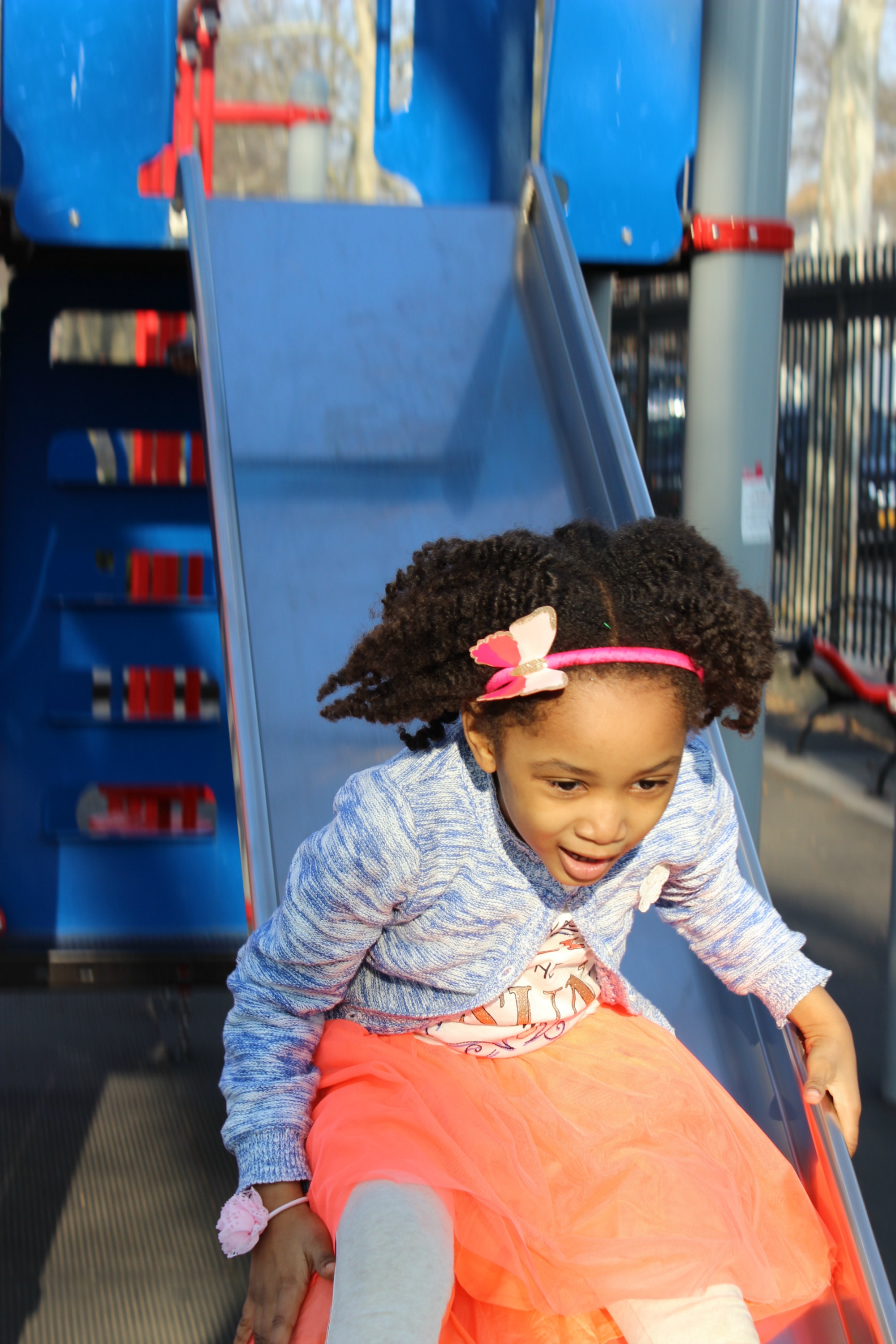 You can get these adorable pieces at very affordable prices at OshKosh. You can find the closest store to your home here! 
COUPON
Ready to do some spring shopping for your kids too? I'm so excited to share that Osh Kosh is offering 25 % Off to Rattles and Heels readers on purchases of $30 and over. You can download your coupon here  or if you are going to shop online use the coupon code "SPRING16". 
OSHKOSH GIVEAWAY
I'm hosting a giveaway on behalf of Osh Kosh for one of you to win a $50 gift card to shop for your children.
What are your family's plans for Easter?