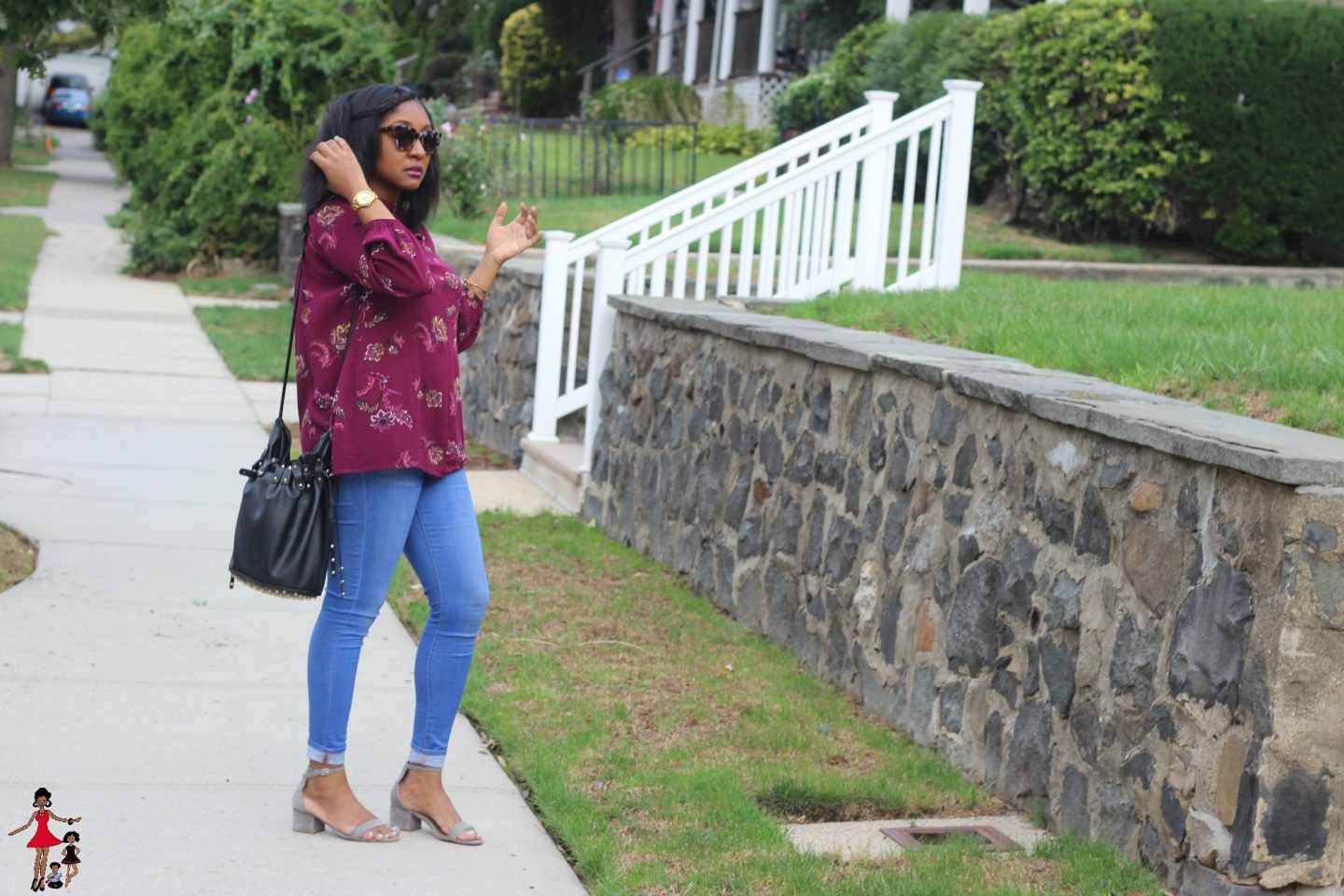 So my Rattling Summer has come to an end and as the weather transitions into the fall, I've started experimenting with more of a boho fall style as opposed to usual more dressy and chic fall style. I am actually excited about blending them together a bit and having fun with the way that I express myself. For instance, yesterday I rocked this flowy shirt with skinny jeans and block heel shoes. On a colder day, I would swap the shoes for some booties but it's still warm enough for sandals in New York City.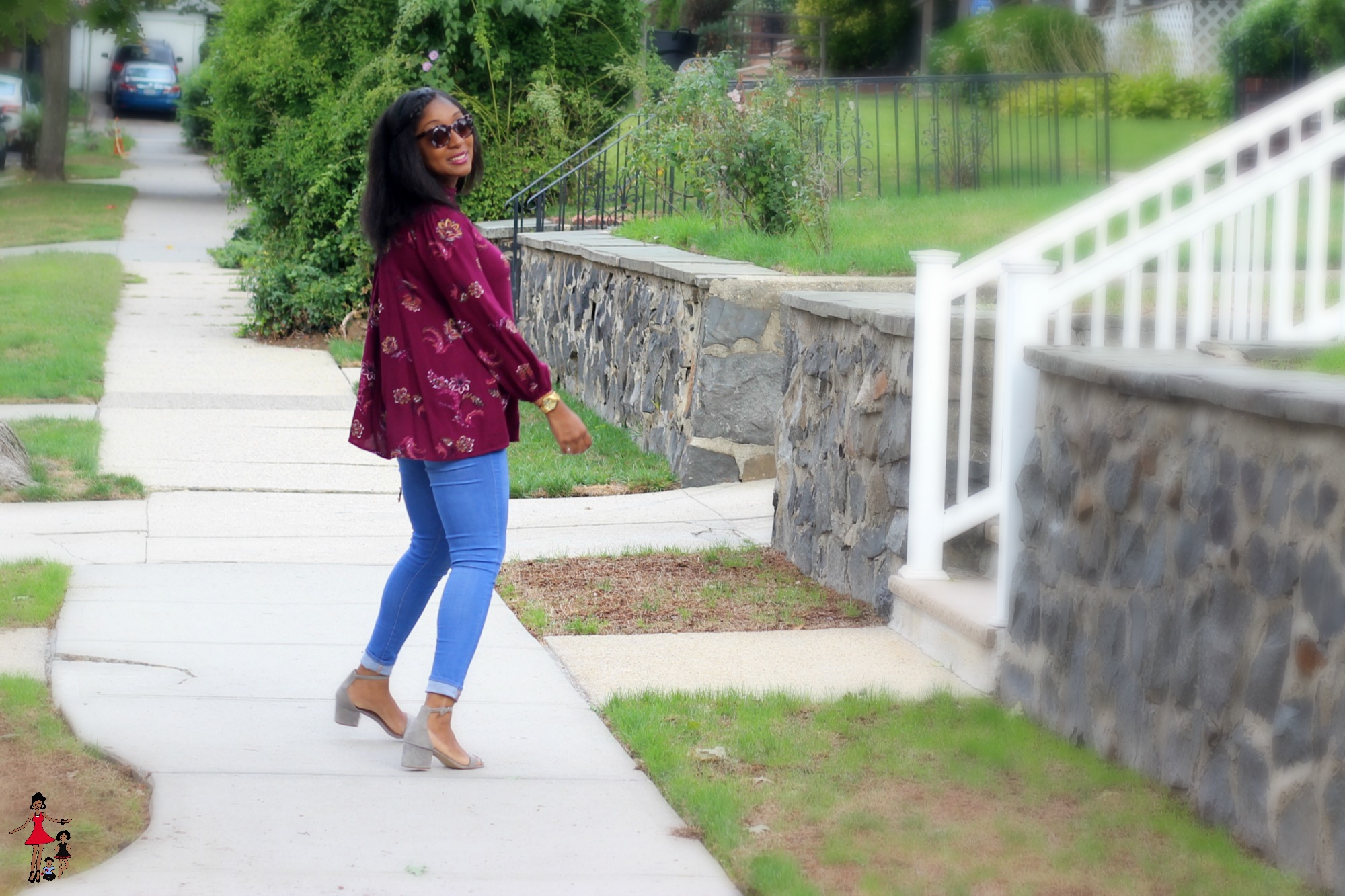 I'm all about dark reds and burgundies this fall so naturally, this shirt is one of my favorites. It's flowy and very comfortable and I love how it looks paired with skinny jeans. I picked it up at Forever 21 and while the key hole style is gorgeous the one in the front od the top is so big that I didn't feel comfortable with so much of my bosom exposed but I really loved the pattern of the shirt so I started to wear it backwards.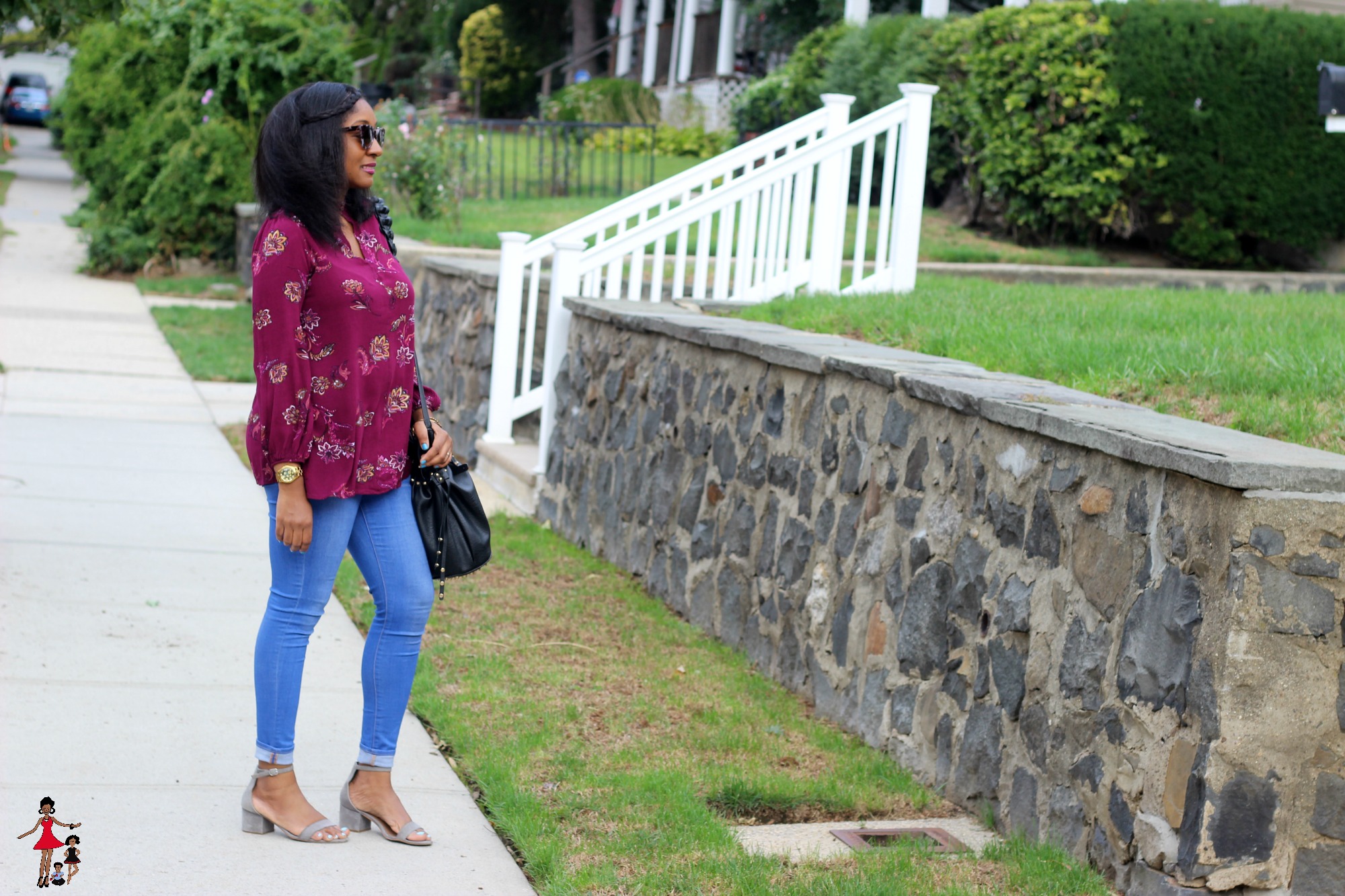 There is still a small key hole at the back of the top as well but it doesn't expose too much of my body. Sometimes we have to play around with our favorite pieces to make them work for us.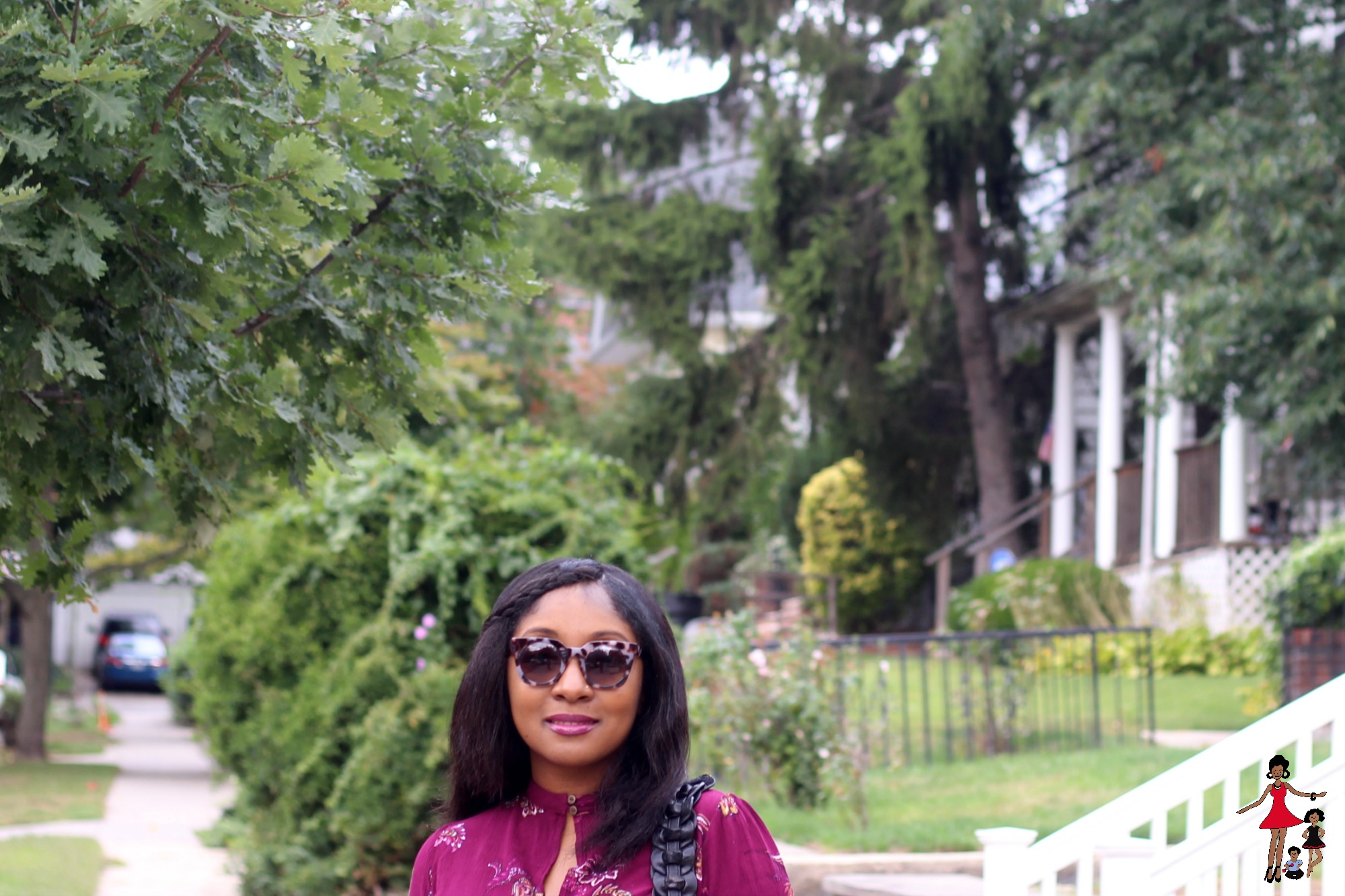 During the fall, I enjoy wearing my hair blown out. It's my jam to get through those chilly, dark mornings when all I want to do is stay in bed. Instead of fighting with my natural curls, I give myself a break and wear my hair straight. This fall, I am adding random braids to my blowouts to give it that bohemian flair.
Outfit details
Blouse: Forever 21 (sold out) Similar, Similar,
Jeggings: American Eagle
Shoes: Steve Madden
Bucket bag: Old Similar, Similar, Similar 
What's your mom style for fall 2016?