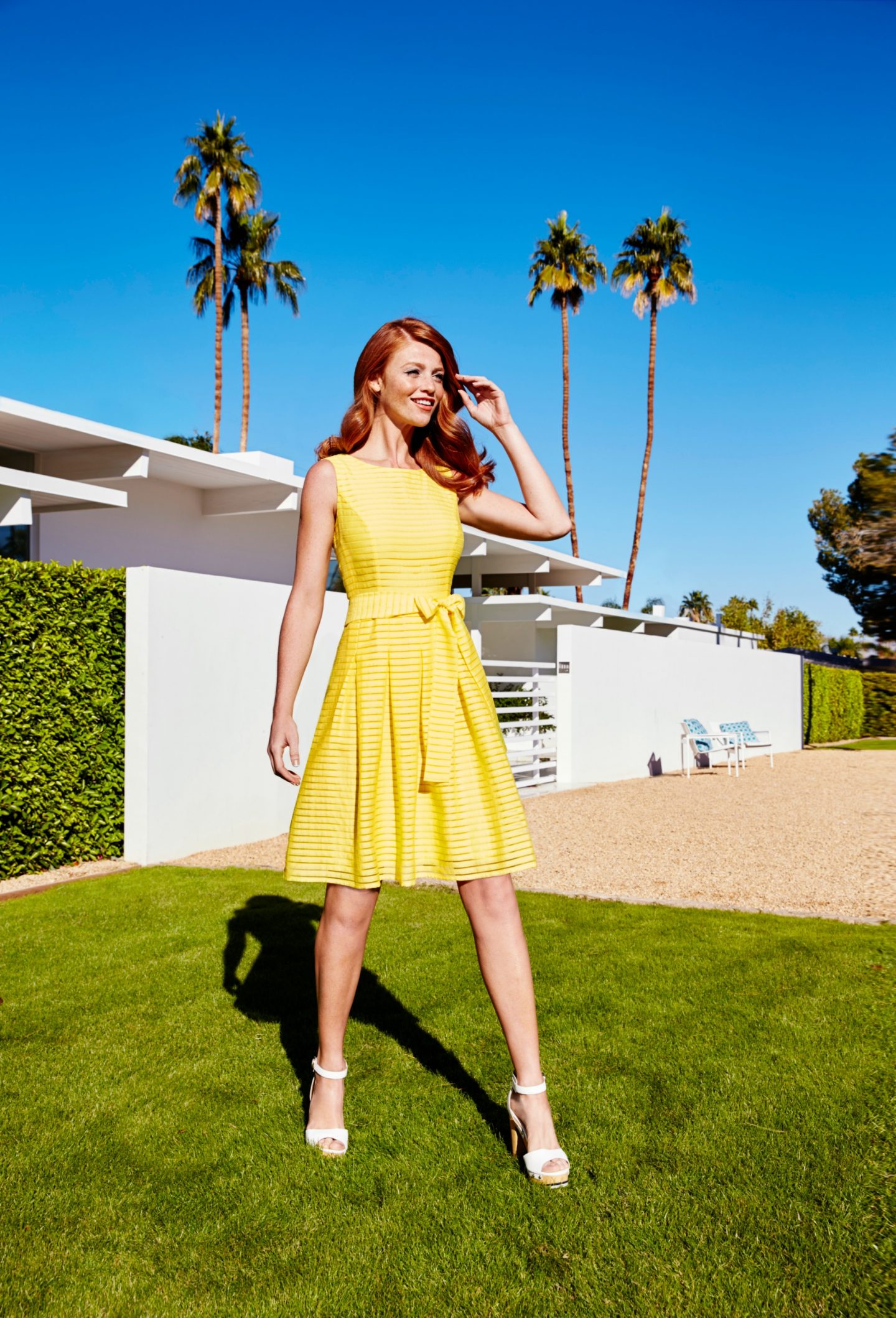 This post is sponsored by Everywhere Agency; however, all thoughts and opinions expressed are my own.
Is it me or do you feel like you're trying your very, very, very best to be excited about spring but the weather just constantly takes that joy away? Those of us here in New York City have literally felt the highs and lows over the past few weeks but May is around the corner and I promise it's going to warm up sooner than later. Warming up means that we're going to need some spring fashion and I am excited to share that Macy's is hosting yet another free spring fashion event. Macy's Presents: Spring into Fashion will be held on Saturday, April 23rd at Macy's Bay Plaza in the Bronx, NY at 3:00pm .
Those of you who follow me on social media especially, 
Snapchat
 had the chance to view all the fun that was had at the last event from the fun manicures to lipstick readings to customers dancing with the models. Oh, and those knee-high sandals are still on my mind. I always have a good time at these events and I am really excited to attend this month's event at Bay Plaza.
So what can you expect at this event? There will be a spring fashion presentation showing off all of this spring's hottest trends.  You're also going to be able to enjoy mini makeovers provided by Clinique, and after the presentation, you can receive a personal style consultation with our Macy's stylist to help you transform your wardrobe to look fabulous.
As always there will be a DJ with sounds to make the shopping experience fun and you will be given the chance to win a $100 Macy's Gift Card.
If you're not in New York City, don't worry you can attend Macy's Presents: Spring into Fashion! at these cities:
Macy's Center City
Philadelphia, PA
Wednesday, March 23, 5:30pm
Women's Fashion, Level 2
Macy's Wellington
West Palm Beach, FL
Saturday, April 7 at 6:30pm
Women's Dept., 2nd Floor
Macy's Palm Desert
Palm Desert, CA
Saturday, March 19, 2pm
Women's Fashion, Level 2
You can find more information plus check to see if the event will be held in more cities across the country
here.