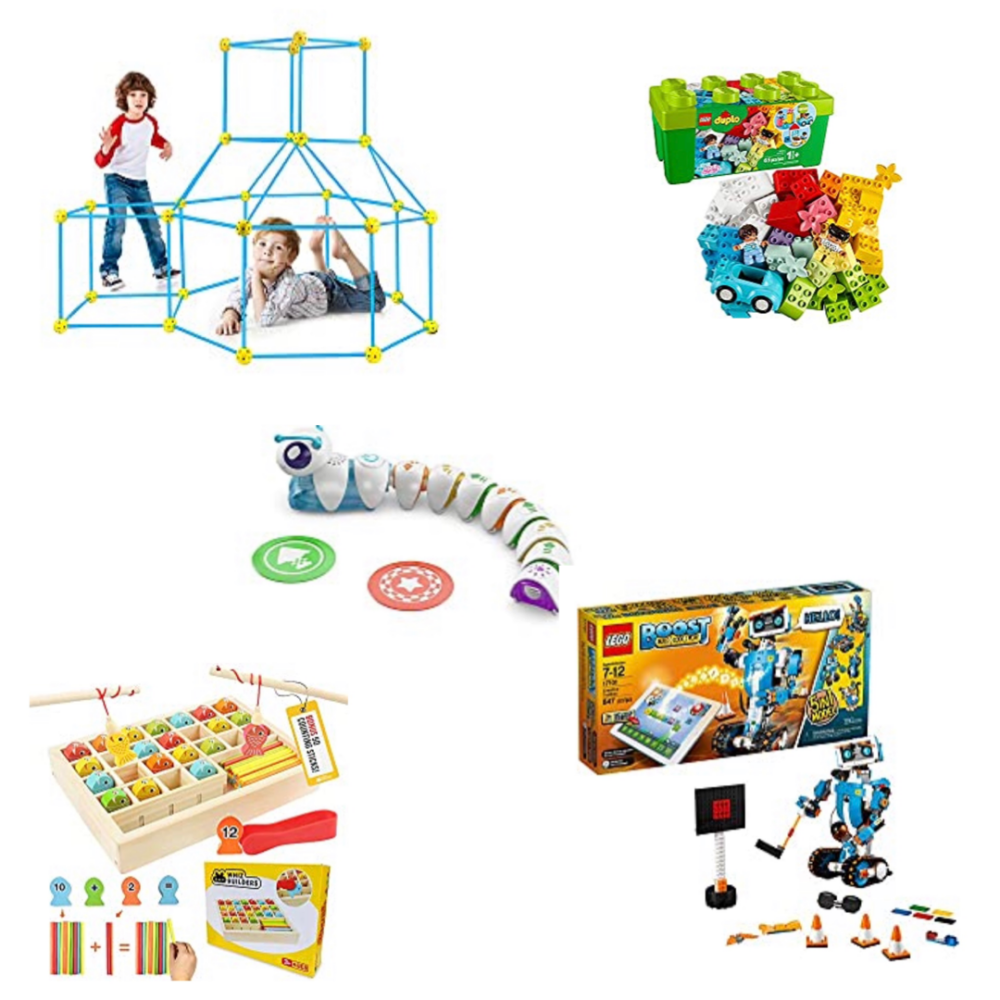 This post may contain affiliate links.
Gift Guide: Best STEM Toys of 2020 for Kids of All Ages.
As a parent and homeschool mom, I always have my eye out for educational toys for my children. I have to say that over the last decade of parenting, new toys keep getting more sophisticated, engaging, and fun. With the holidays approaching, I wanted to share the best stem toys of 2020 for kids of all ages. I know firsthand that finding the perfect toys can feel overwhelming, so I'm happy to curate this list of classic and new STEM toys your kids would be thrilled to receive.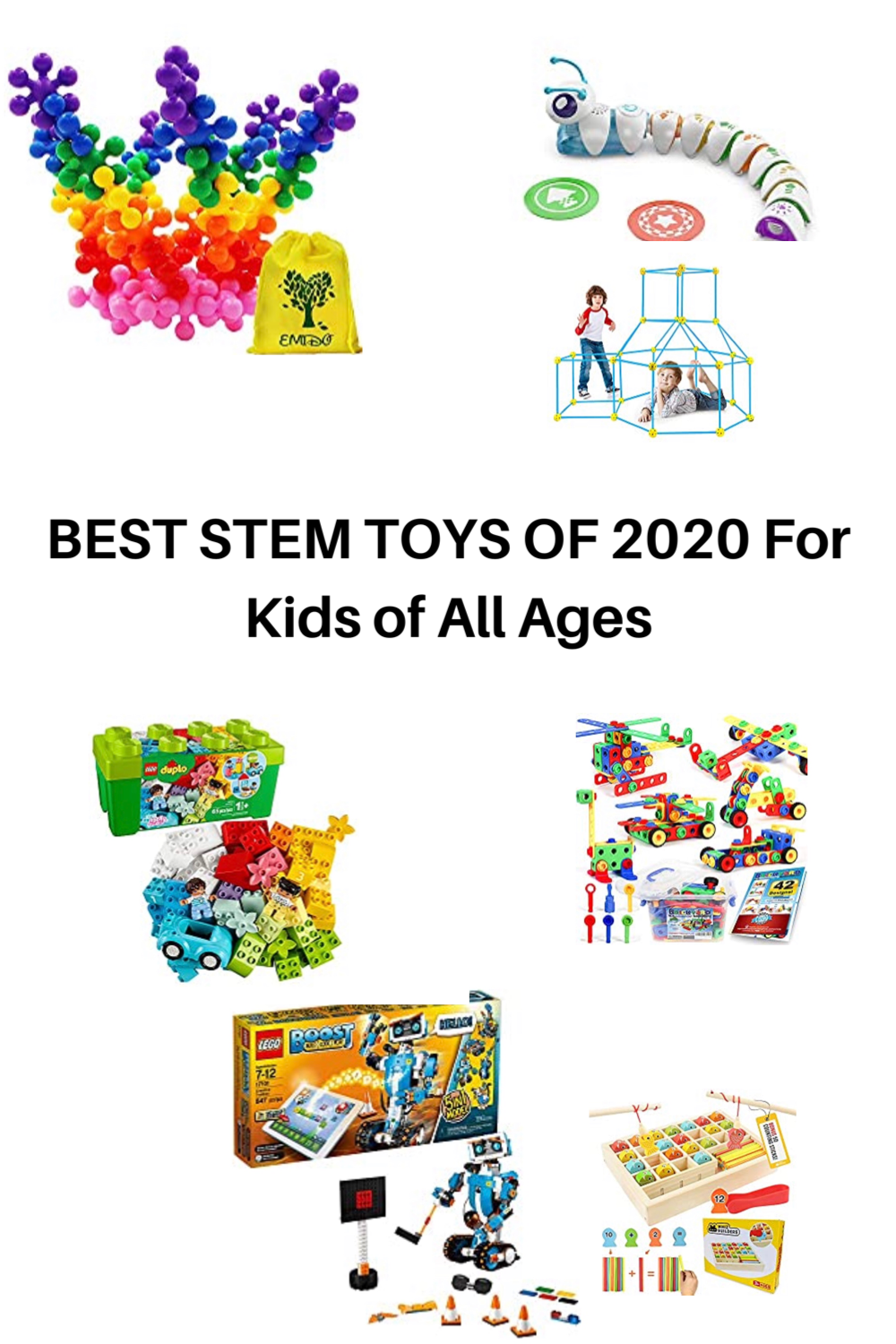 Keep Reading for the Best Stem Toys of 2020 for kids of All Ages!
This set is great for kids; it's the type of toy they can grow with. The colors are bright and engaging. You can create almost anything with this kit, and it's going to be one of the most popular toys this holiday season. If you want your child to learn through play, this is one of the best toy sets to develop their early engineering skills!
LEGO STEM Toys
Since I started homeschooling my children, we've been using LEGOs more and more as part of our lessons. The great thing about LEGOs is that you can find sets for kids of all age groups.
My toddler loves building with her LEGO Duplo Classic Brick Box set. The great thing about this set is that there are many possibilities of things she can make, they're simple, fun, and the best part is that it comes with a storage box, so it's easy to store.
As I've mentioned before, my kids are enrolled in coding classes, and they absolutely love coding. The LEGO Boost Creative Toolbox Fun Robot Building Set and Educational Coding Kit for Kids is the perfect gift for them this holiday season. This kit is perfect for helping your kids develop their coding skills.
What kid doesn't love building forts? It's the perfect activity to have fun and learn all about basic building concepts. This fort construction kit takes that to another level with the tools to be as creative as your child wants to be. This kit has over 85 pieces; your child can construct awesome forts, homes, ships, bridges, etc. the sky is the limit on what they can create. This Fort Construction kit is kids five and older, and you can purchase one HERE!
This kit of rainbow disc sets is perfect for preschoolers to help them learn basic STEM concepts. Through their fun shape and bright rainbow colors, kids will lose track of time playing with them. Watch as your child build their fine motor development, enhance cognitive color skills, and establish their creativity. You can get one here!
I've shared our love for Magformers in previous gift guides, and it makes it back to the list in 2020 because the quality of their products stands the test of time. You kids can build and create ways that will surprise you while they build up the engineering part of their brains. I love that they have sets for every budget and to fit different interests. My kids have the Magformers in Motion set, and it's fun to watch all of the other things they make and see them figure out how to make it move. See all of the different Magformers sets here.
Get your preschoolers a jump start on coding with this toy, they can program it move however they want it to move. It's perfect for preschoolers to learn through play and get their first exposure to coding. Check out the Code-a-Pillar here.
This game is a classic, it's been around for a while and that's for a reason. It's great for helping kids with number recognition and to improve their basic arithmetic skills. It's one of my go-to gifts for preschoolers. Plus, since it's made out of wood it more durable and the colors and shapes make it fun. These are all a win in my book!
I hope got some ideas for your holiday shopping from this STEM toys gift guide.