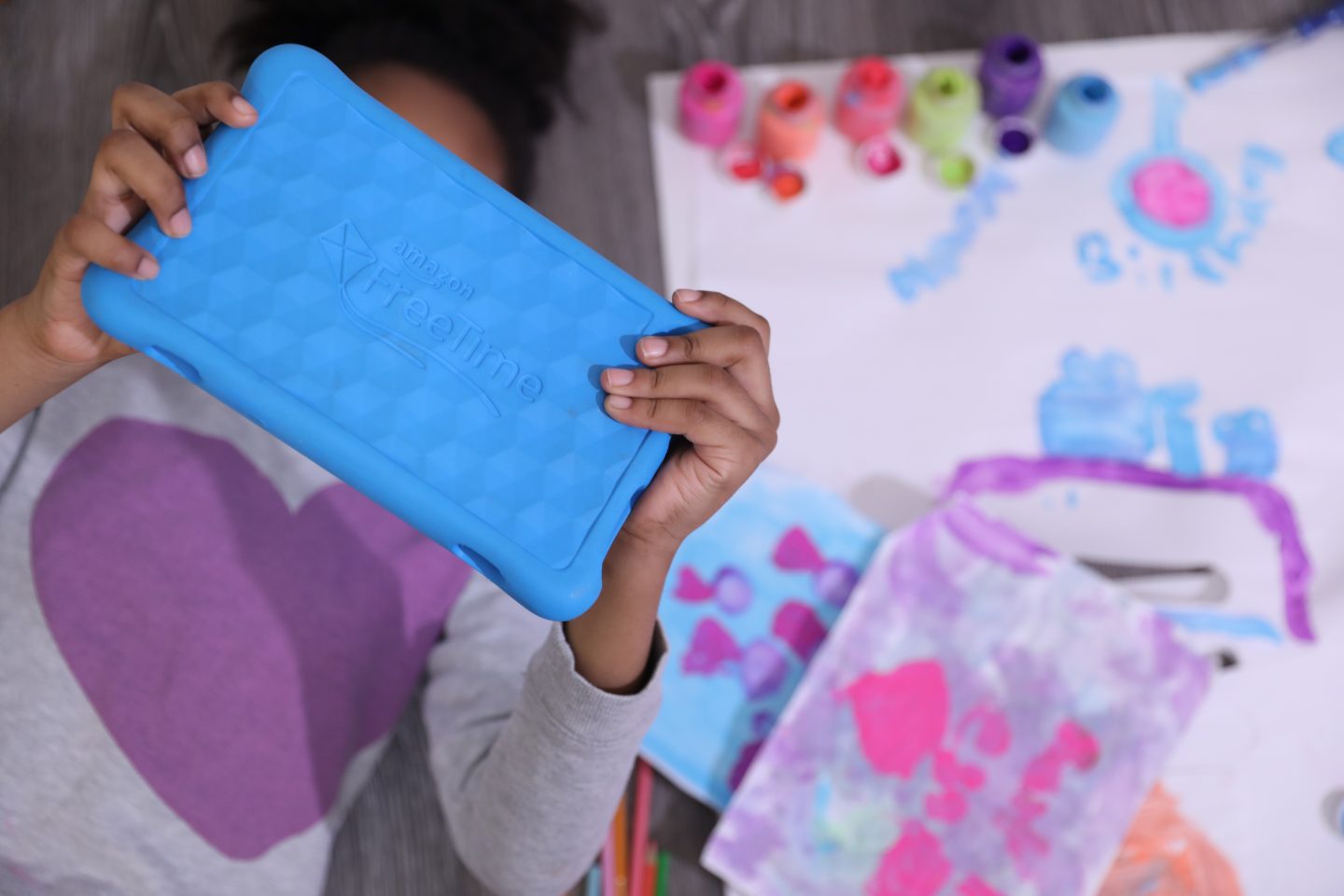 This post is sponsored by Amazon, all thoughts and opinions are my own.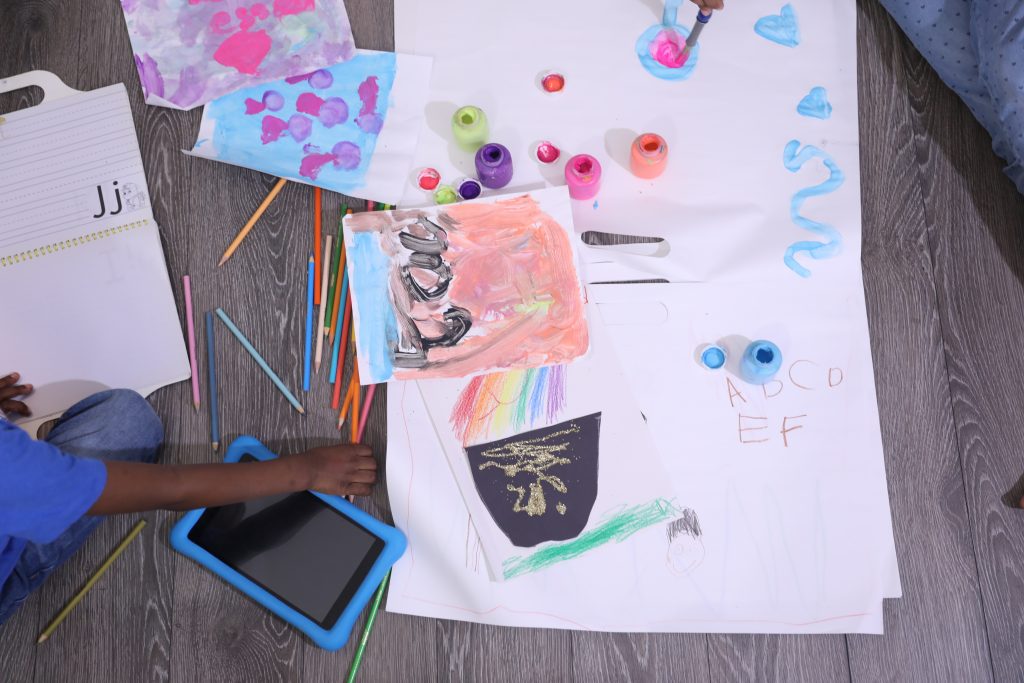 As of noon today, my kids are officially on spring break! I'm happy that I wouldn't have to pack lunches that they probably wouldn't eat for a week and a half and I'm looking forward to sleeping later than usual. We don't have any major plans since the weather in New York City is a far cry from spring weather. I want them to enjoy their time off and to keep them intellectually stimulated during the break. I wanted to share three ways to engage and educate kids during spring break with the Amazon Fire HD 8 Kids tablet which many of you know is our family's favorite tablet. I love it because of the Parent Dashboard, that allows me to monitor everything they do on Amazon FreeTime mode including how much time they spend reading as well as a summary of the books they read. I use the parental control to set up the LearnFirst feature which ensures that they get a little education before they play games or watch videos. Since we're going into the last trimester of the school year and my daughter completed the first two with honors, it's really important for me to keep her excited about learning so she can finish the year strong. Here are 4 fun ways to engage and educate kids over spring break: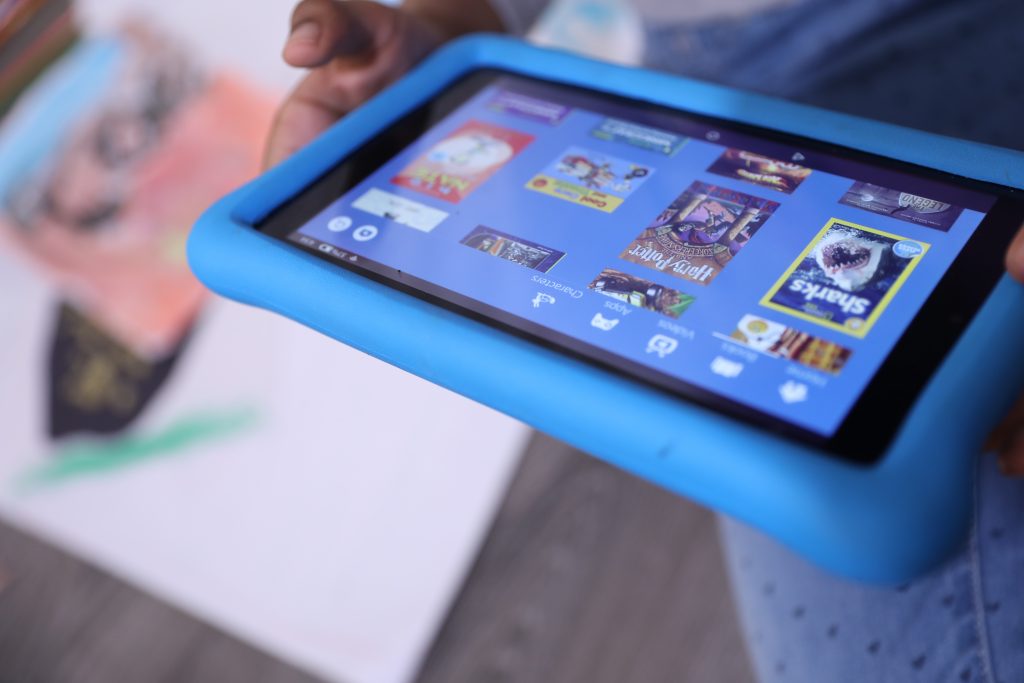 1. Reading
By now most of you know that books are a big part of my family's lifestyle. All three of my kids (yes the baby too) love books, and we read on a daily basis. There are over 15,000 books on the Amazon Fire
HD 8 Kids Edition tablet, which means that there is no chance they would ever run out of new books to read. Those of you who follow my Instagram stories know that I took them to pick out books to read last weekend, so they have hard copies and digital options. Actually, I'm buying less hard copies these days as we're running out of shelf space and our children's book collection is already taking over our New York City apartment. Plus, my oldest who is into the Dork Diaries and Diary of the Wimpy Kid series and reads these books so quickly that it's easier to get her the Kindle version to read on her Amazon Fire HD 8 Kids Edition tablet or start reading the hard copy I purchase with my Amazon Prime account.
To ensure that she understands what she's reading the Discussion Cards feature have come in really handy. We plan to start a little book club once my son can read a little bit but right now he benefits from listening to the discussions.
2. Kindergarten Preparation
My son is going to Kindergarten in the fall, and honestly, since he's the second kid, I think it took me a while to realize how quickly this happened. I've been teaching him sight words, helping him improve his writing skills and getting him prepared to learn to read with sight words. He loves learning them on the  Amazon Fire HD 8 Kids Edition tablet, and I'm happy because I don't have to deal with flashcards thrown all over our home.
3. STEM Stimulation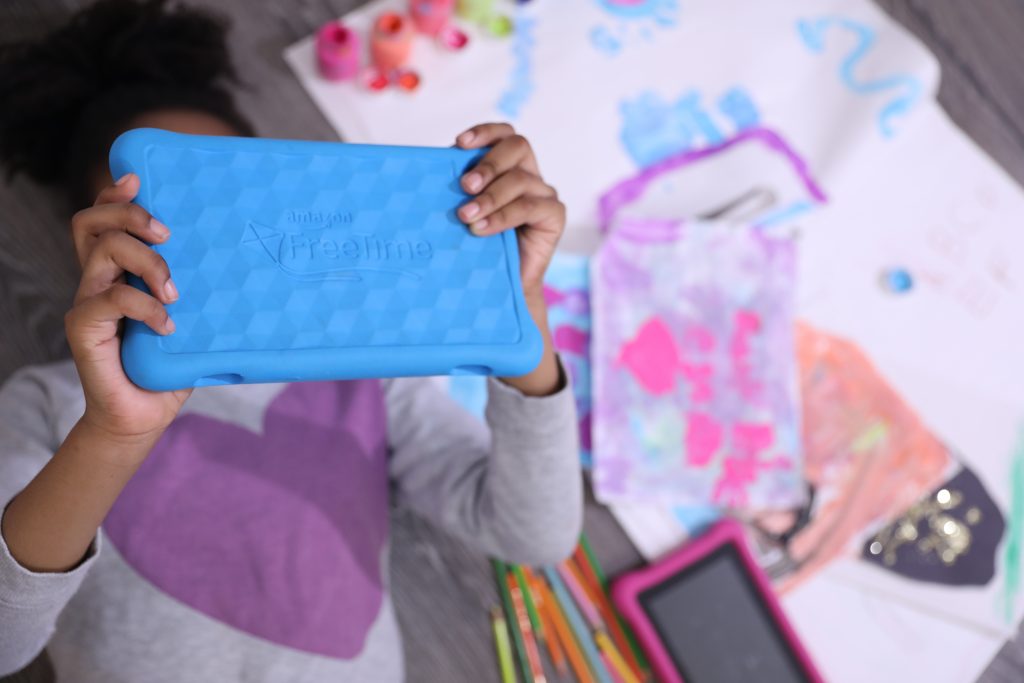 My daughter is nothing like me, she LOVES math, and her class uses Xtramath to digital reinforce the math skills they're taught in class. When her teacher first sent home her membership information, I had her do it on the computer, but since she found the app on her Amazon Fire HD 8 Kids Edition tablet, she likes doing it there. It's such great app for kids because she's so focused on the points she gets to practice and improve their math skills. Besides Xtramath other STEM apps, she also likes MathSlicer, ScratchJunior (coding), Medieval Math Battle and Pocket Penguins.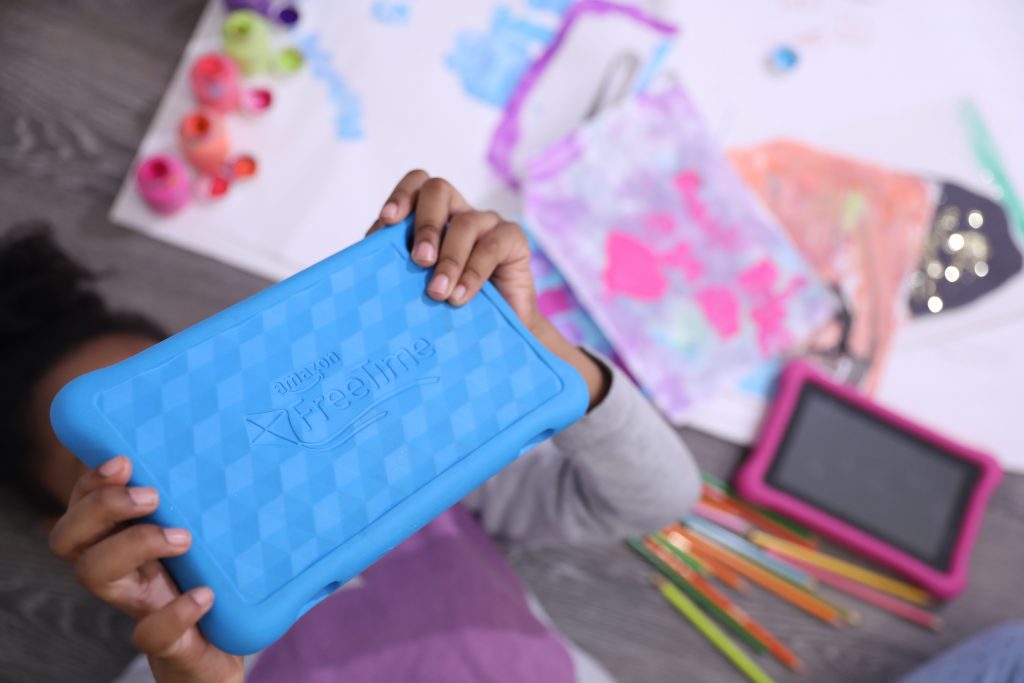 4. Creativity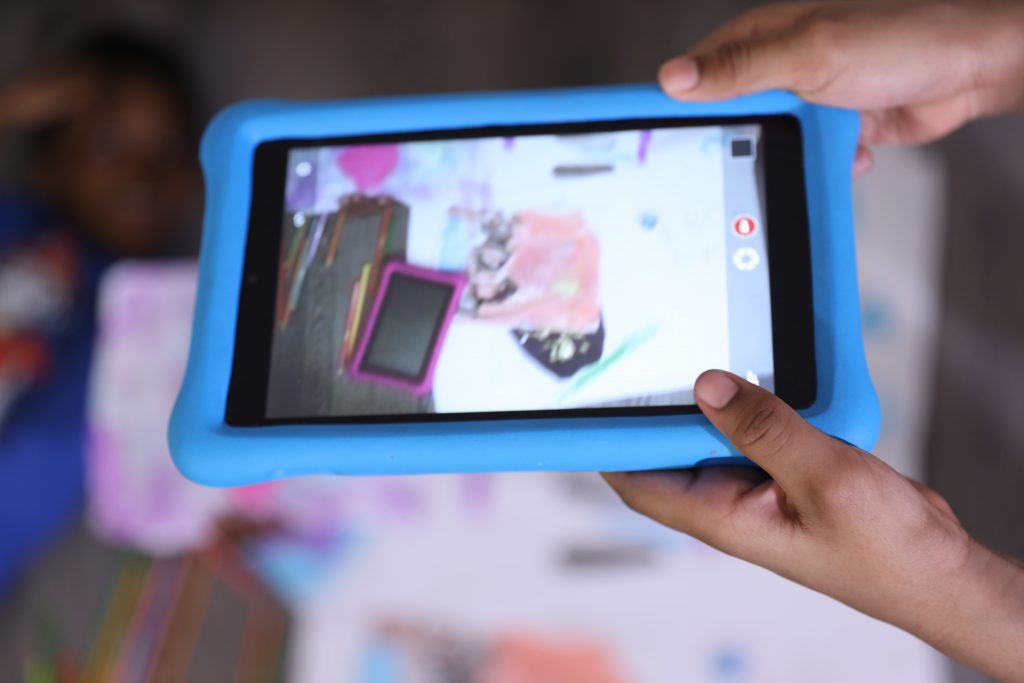 I don't know about your kids, but my little ones are always doing "projects"  some they finish and other they don't. These range from science experiments, musicals, story writing, DIYs to paintings. They use their Amazon Fire Kids Edition tablets to document all of their creativity, by making videos and taking photos. The camera on the Amazon Fire HD 8 Kids Edition tablet is pretty decent, and I love watching them film each other talk about what they made; it's both inspiring and hilarious. Unlike other tablets, I never have to worry about paint and slime causing damage. Their Amazon Fire Kids Edition tablets bumpers are kid safe and can withstand everything including falls but if they do break the two-year guarantee means they will be replaced no questions asked. I told y'all before that we've had to request a replacement a few years ago and it was a seamless process.
The best part of the kids having their Amazon Fire HD 8 Kids Edition tablet during spring break is that they would never be bored while we're on the go. They can download shows they want to watch in the car while I run errands etc. so it's going to be fun yet intellectually challenging spring break.
How do you plan to engage and educate your kids during spring break?