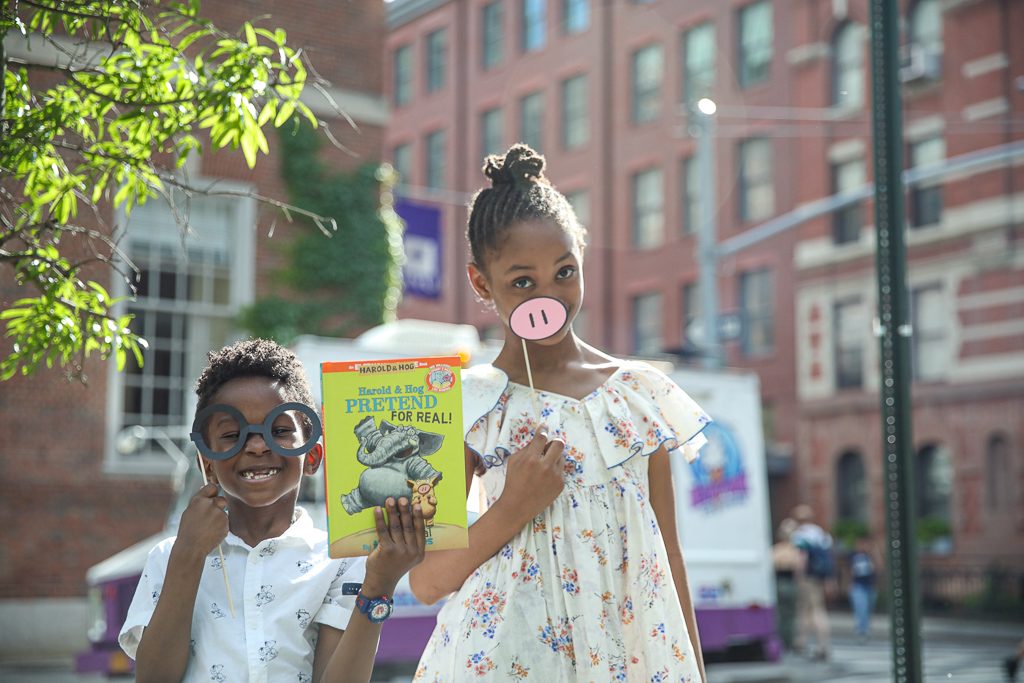 Thank you to our friends at Disney books for sponsoring this post!
Okay, I know you know, but I'll repeat it, we're all big fans of Mo Willems children's books loveable characters at my house especially Elephant & Piggie, and of course our beloved Pigeon. All of us, the kids, the baby, my husband, and even the dog — no we don't have a dog, but if we did, she would be a big fan too. Now we have some new favorite characters to love from the new Elephant & Piggie Like Reading! release. Anyway, one thing I know for sure is these books have enriched our lives, and for that we're thankful.
That's where Mo Willems Thank-O-Rama comes in this month. The Thank-O-Rama website has all sorts of fun from like printable activities to do at home, to guidelines on helping you organize your own Thank-O-Rama activities, and a spin wheel to help you determine who you need to thank. It's the end of the school year, so my kids are thinking of ways to thank their teachers, especially my son who learned how to read practicing on many of Mo Willems' books this year. This website is a great resource to brainstorm ideas!
Of course, no Mo Willems appreciation celebration is complete without a new book, and the release of Mo Willems' real-life best friend author/illustrator Dan Santat's new book Harold & Hog Pretend for Real!, the 6th book in the Elephant & Piggie Like Reading! series is the perfect book to celebrate with!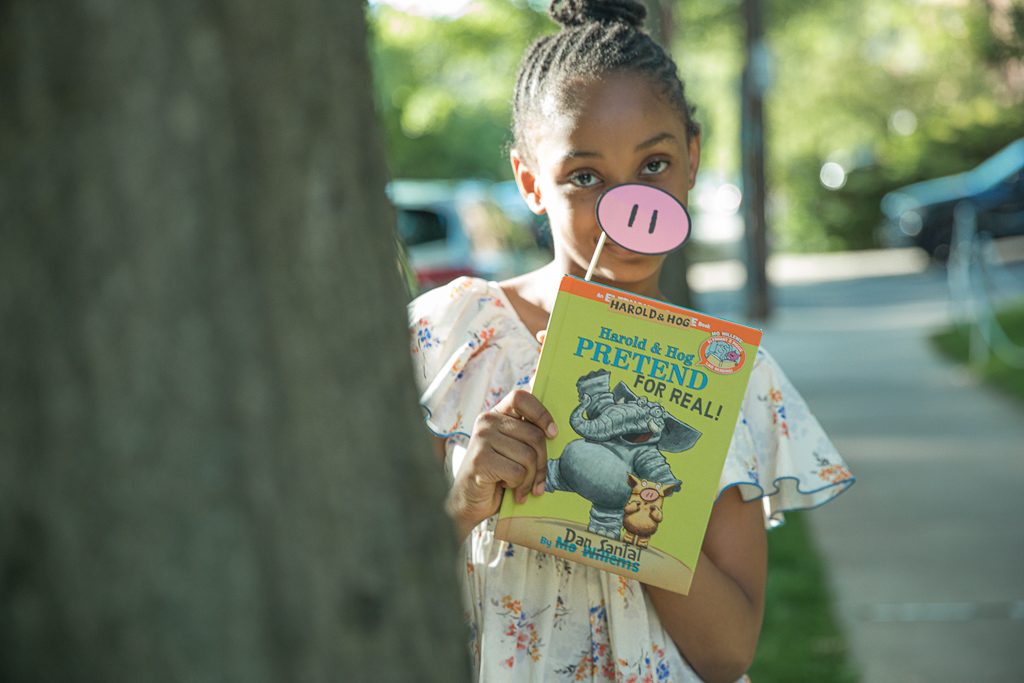 In case you might not be familiar, Elephant & Piggie Like Reading! is an early-reader series created and coedited by Mo Willems. The series features exciting new stories from renowned, award-winning children's book authors and illustrators.
Synopsis of Harold & Hog Pretend for Real!
Hog is careful. Harold is not.
Harold cannot help smiling. Hog can.
Hog worries so that Harold does not have to.
Harold and Hog are best friends. But can Harold and Hog's friendship survive a game of pretending to be Elephant & Piggie?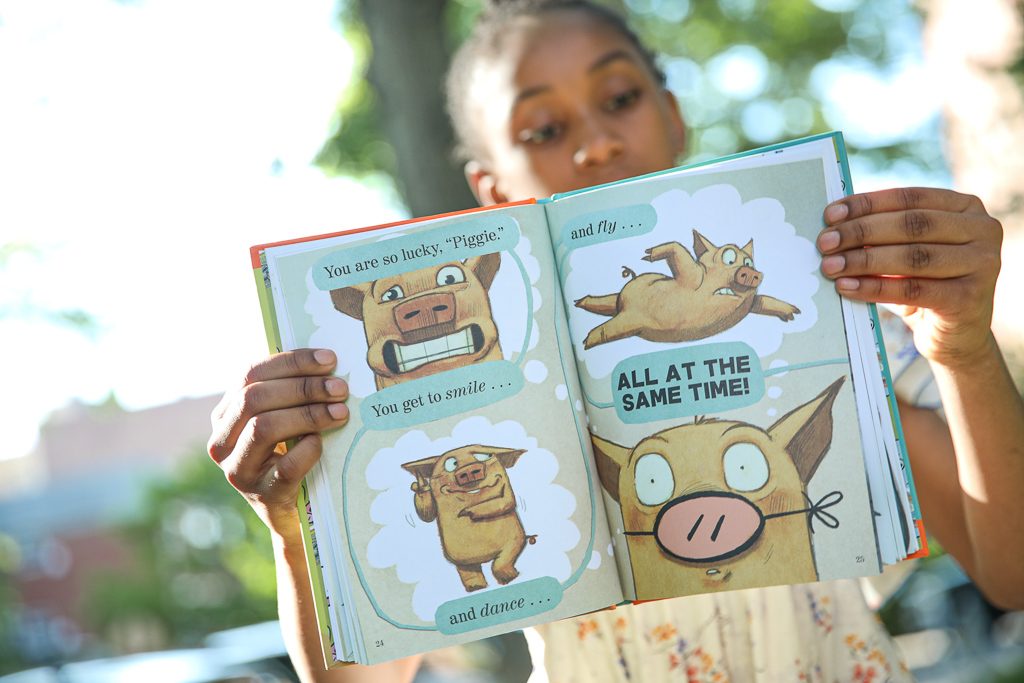 What I love about this new book is it encourages my kids to pretend to be themselves 'for real.' My daughter is outgoing like Piggie while my son is much more reserved like Elephant. It was interesting listening to them decide which character they would pretend to be and why. Harold & Hog Pretend for Real! is in stores now and a great addition to your family's library, especially for summer reading.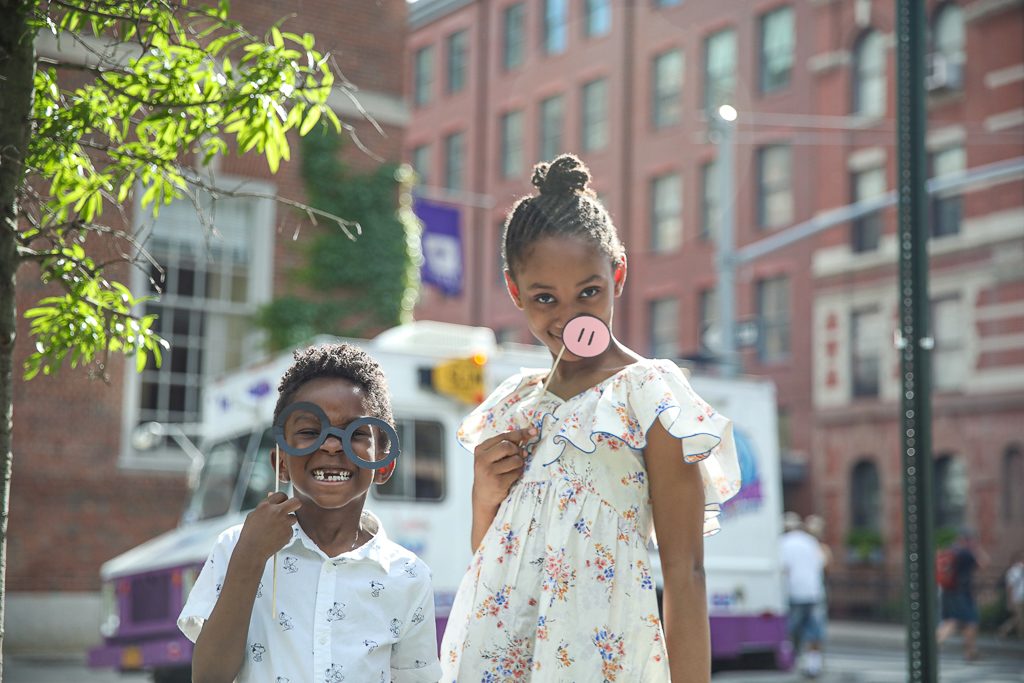 Is your child more like Elephant or Piggie? How do you plan to participate in Thank-O-Rama?