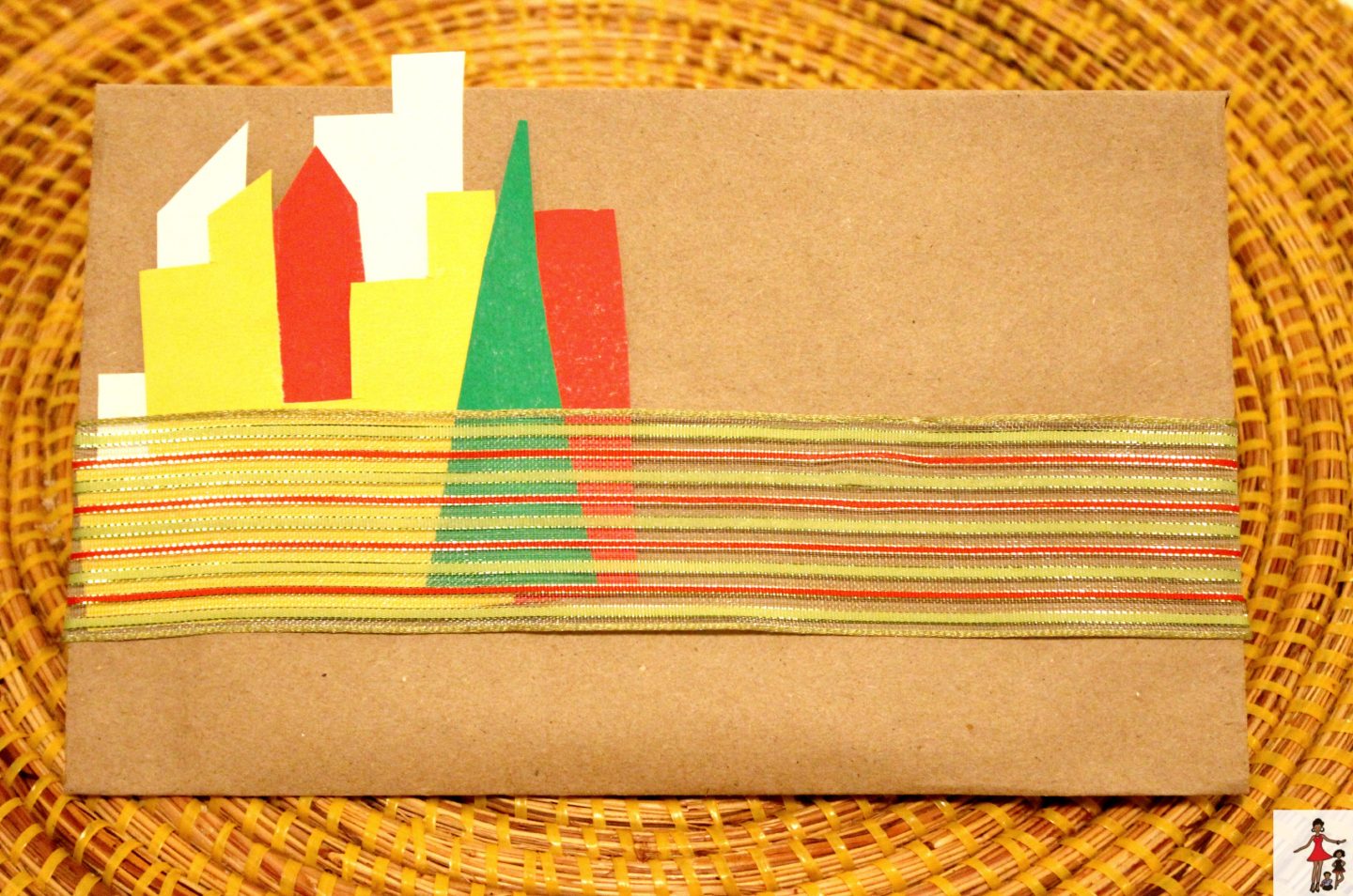 This shop has been compensated by Collective Bias, Inc. and its advertiser. All opinions are mine alone. #CollectiveBias #RealMagic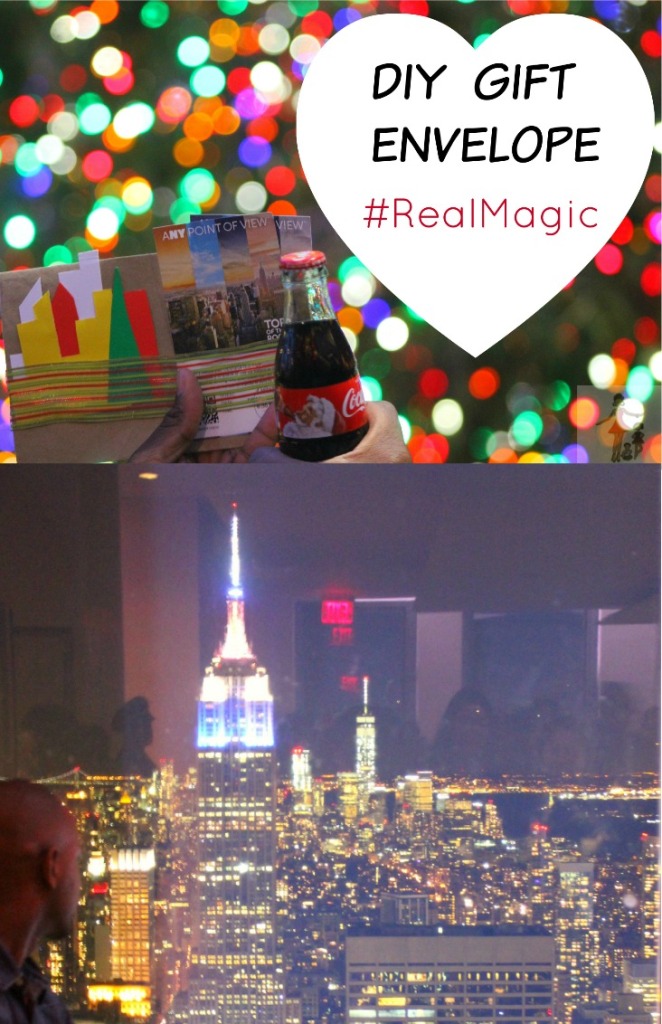 If there is anyone who loves New York City, it's Mr. Rattles. He's a life long New Yorker with no plans of ever leaving. He gets homesick within hours of traveling. He's visited all of New York City's historic landmarks except one, the iconic Top of The Rock. So this holiday, I decided to surprise him with some real magic and take him there since I know it would make him smile. My plan was to ask him to meet me in the city so we could do some Christmas shopping for our children.
Firstly, I wanted to reveal my surprise in a festive way that would stir real magic so I made him a DIY Holiday City inspired envelope and stuffed it with a few special notes to keep him curious and build up his excitement. It took me only a few minutes to make the envelope. I used:
Wrapping Paper
Poster Paper
Ruler
Ribbon
Glue stick
Scissors
To  make a greeting card size envelope, I cute my wrapping paper 10 x 12 inches.
Next, I bent the 12 inches side at 3 inches horizontally
Bend after 5 inches horizontally. I used a ruler to achieve a sharp bend.
Bend the 10 inch sides in 1 inch vertically and glue them.
Cut ribbon 8 inches.
Glue Ribbon on envelope at inside creases for a strong hold and clean finished look.
Glue ribbon 2 inches from the bottom of envelope.
Cut out city using 3 different colors of poster paper.Draw lines 1/2 inches apart and then cut them at different heights and shapes to reflect a city along with one Christmas tree to represent the tree at Rockefeller Center that I cut in a triangle.
I posted a tutorial video on my Instagram page earlier.

Here's the completed envelope: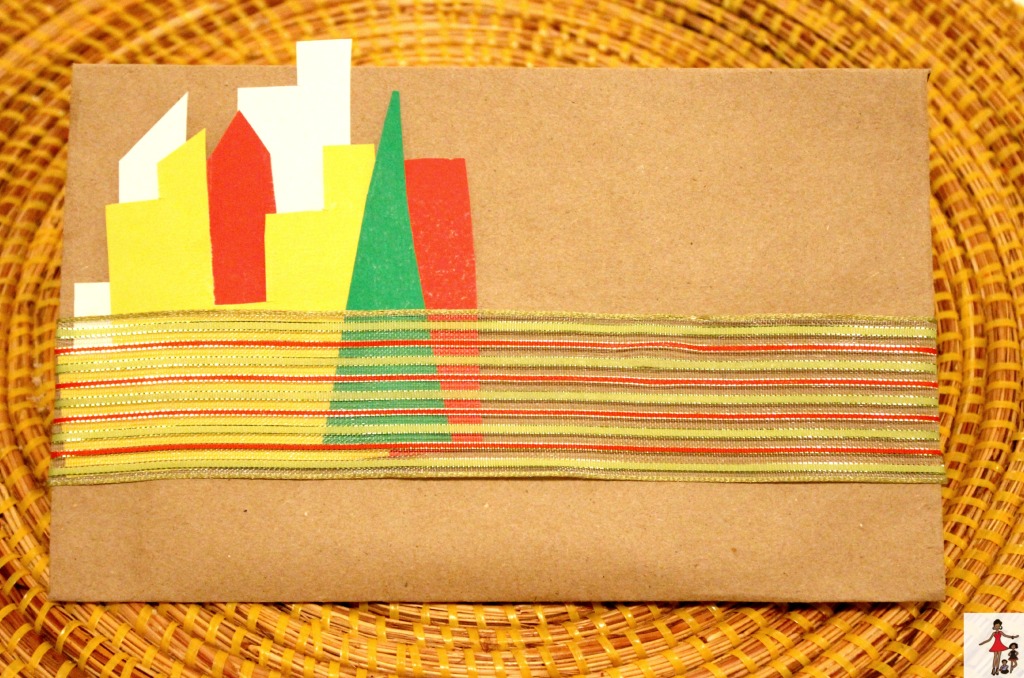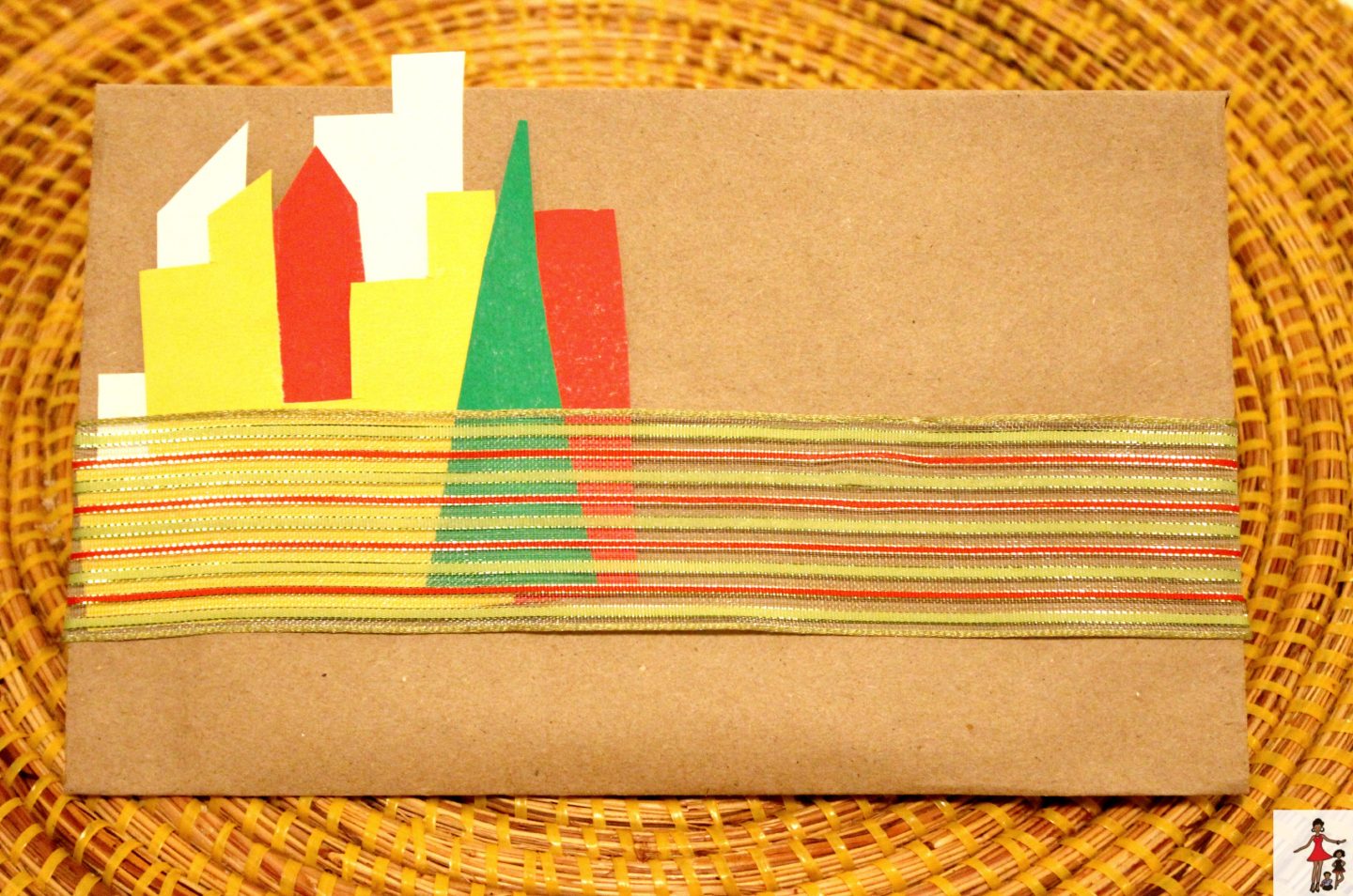 I felt like the gift envelope alone wasn't magical enough but couldn't decide on what else I needed to make my plan epic until I was walking down the soda aisle at Walmart and Classic Coca Cola glass bottles caught my attention. Mr. Rattles loves Coke so I figured it would be a nice gift for the occasion to really add some cheer.
With my gift envelope and Coke stashed in my bag, I made big plans this weekend with Mr. Rattles to go to the City. However, as luck would have it, it rained cats and dogs on the Saturday (the day we planned to go) since our plans were set and he's not easily bothered with rain I decided not to reveal the secret so I played along and settled on having crab nachos at an old favorite restaurant.  So when the rain cleared up yesterday, I suggested that we head out to the city again to get the kids their Christmas gifts. Somehow, we managed to complete Christmas shopping for the kids within 20 minutes and that's when I found the perfect opportunity to pop the envelope.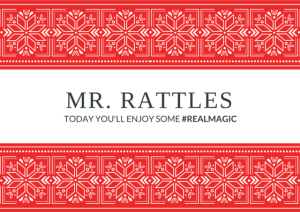 Guys claim that they don't like surprises but don't believe everything you hear. You should have seen the smile on his face #RealMagic. My initial plan was to do scavenger hunt but it was too cold so I told him let's check out the tree at Rockefeller Center. While he admired the tree, I pretended to window shopping inside of the building and that's when I ran to purchase tickets at the kiosk. I tossed them in the gift envelope along with a love note of why he deserved #RealMagic.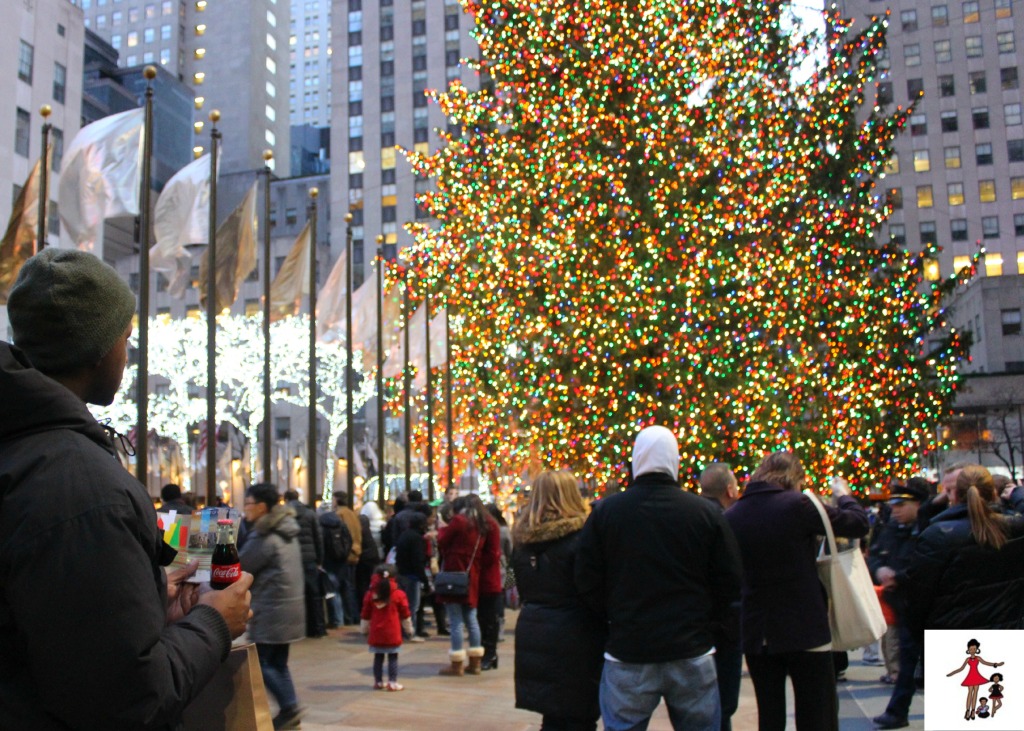 He loved the city inspired envelope (told y'all he's obsessed with New York) and was admiring it so much that I had to remind him to open it.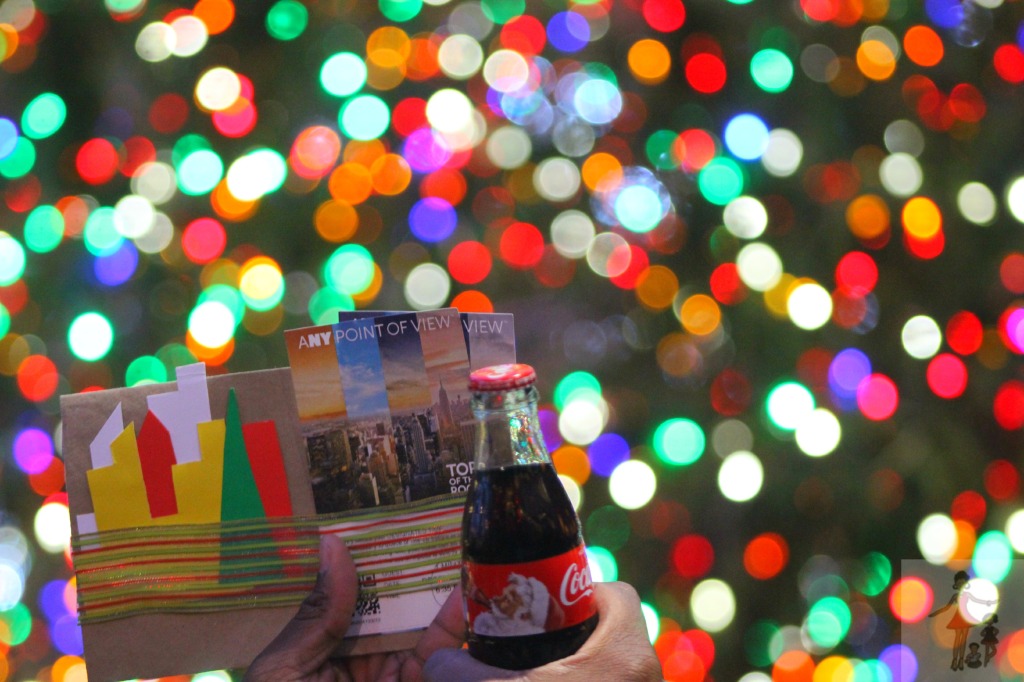 Then we hopped on our elevator to The Top Of The Rock.  The cool thing about The Top of The Rock is that you can stay as long as you want. Good thing he had his Coca Cola (which was still cold thanks to the weather LOL) We sat and reminisced about meeting in the same city that laid out in front of our eyes and made plans for our future. It was #RealMagic and a great way to kick off our holiday season.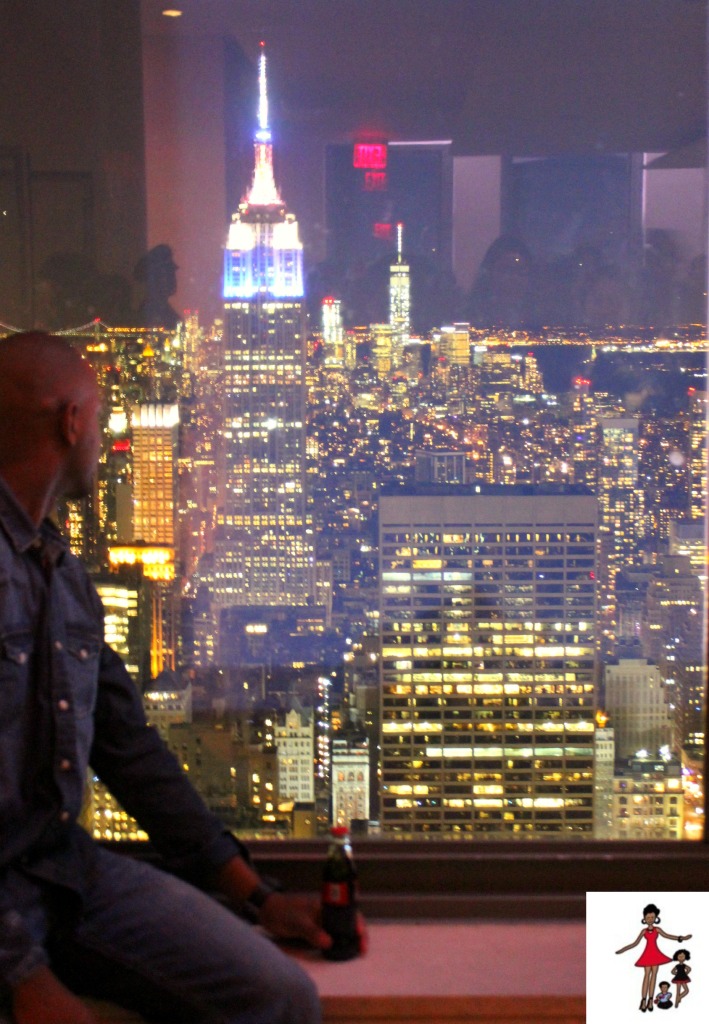 It felt really good to do something nice for Mr. Rattles and make him smile all while sharing a magical moment together. I know as moms you are busy but I want to encourage you to really do something thoughtful for someone this holiday season. Trust me when I say it will energize and inspire you. Plus, if  you need a little extra encouragement Coca-Cola wants you to share the magic by Tweeting or Instagramming a photo of how you are making the holidays more magical with the hashtag #RealMagic. When you do this, you will get a special thank you smile in return plus you can earn extra rewards by sharing videos and photos from the My Coke Rewards website. I love Twitter parties so I want to invite you to the Twitter party happening on Dec. 9th from 3-4pm EST with the #RealMagic hashtag, you should be following My Coke Rewards on  Twitter, Facebook and Instagram.
Since I can't personally do something special for all of you this holiday season (I wish I could) I want to let you know how grateful I am for your support.  My Coke Rewards is giving away $50,000 – $100,000 in cash this season and I want to encourage you to enter to win. I know that would put a smile on your face. You can enter here. Good Luck!
How will you share #RealMagic this holiday season?