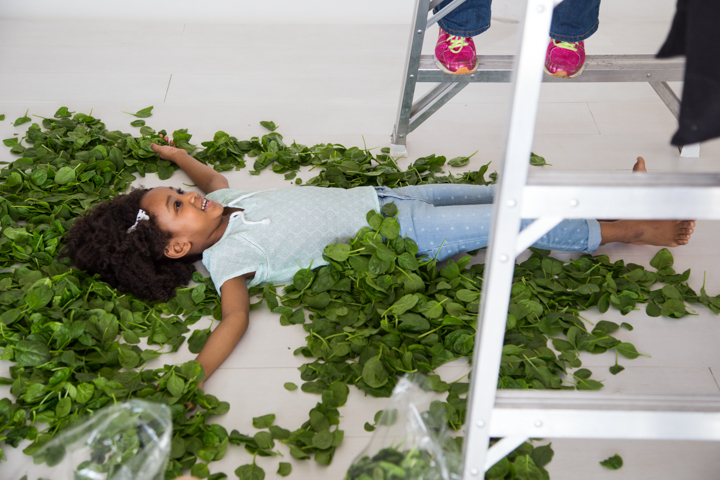 Thank you Happy Family® for sponsoring this post and making eating veggies  fun.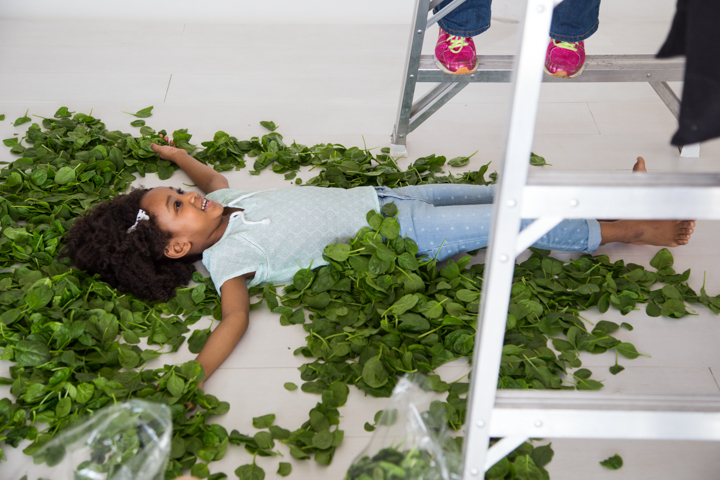 Growing up in the Caribbean, we ate lots of veggies. My Grandma, Sylvie grew most of our vegetables in her garden. It wasn't a big deal, it was a simple and healthy lifestyle that everyone around us lived. Of course, like all picky kids I didn't always love my veggies. I can remember my Grandma Sylvie coming in from the garden with a pumpkin or a bunch of green bananas and thinking to myself "Not, tonight!" Well, I miss those days, I wish I could raise my kids the same way. I wish I could pick veggies right out the garden like my Grandma did but city life doesn't allow that.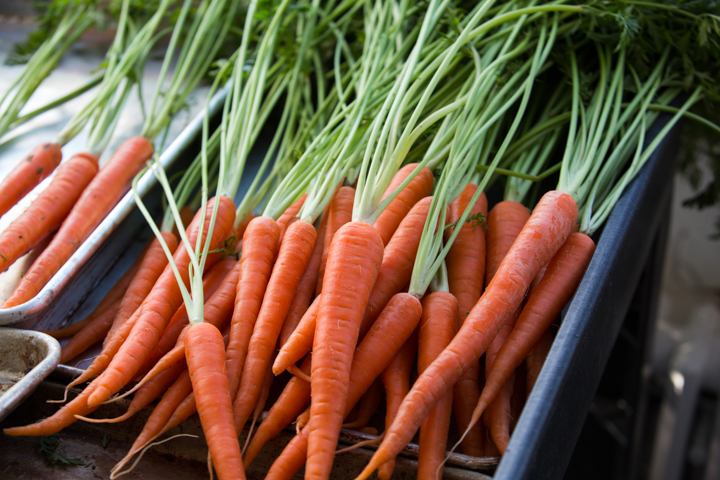 It's one of things I'm trading to raising my kids in an amazing place like New York City. I'm far from perfect when it comes to making healthy choices.  However, from the minute I found out I was pregnant with my children, I wanted to ensure that I give my kids the healthiest start possible. That's why I chose to exclusively breastfeed them. When The Princess Fairy started on solids, I would spend my Sunday evenings in the kitchen dancing to reggae music and puréeing organic veggies as she rocked along in her high chair. I didn't trust anyone to feed my baby girl!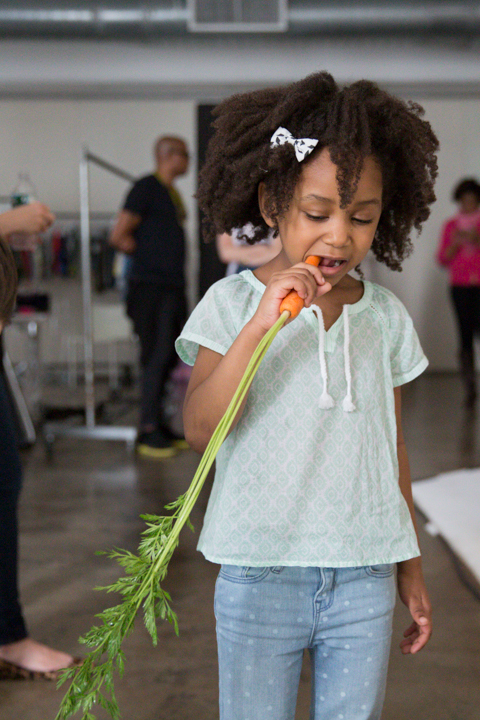 She loves veggies as a result of that start but like all moms I was a little different by the time my second child came around. Don't get me wrong, his health was just as important and I wasn't willing to feed him anything but the best but this time I was okay with someone else feeding him. While hanging out in Brooklyn last summer I discovered the Happy Family® truck. I was happy to learn that their food have non-GMO ingredients, no trans-fats, no high fructose corn syrup, no artificial flavors, no synthetic food coloring and all products are sold in packaging made without the use of BPA. Plus, they feature Enlightened Nutrition, adding thoughtful ingredients —like Salba®, the super chia, as well as plant-based DHA and choline for brain growth and eye health—whenever possible.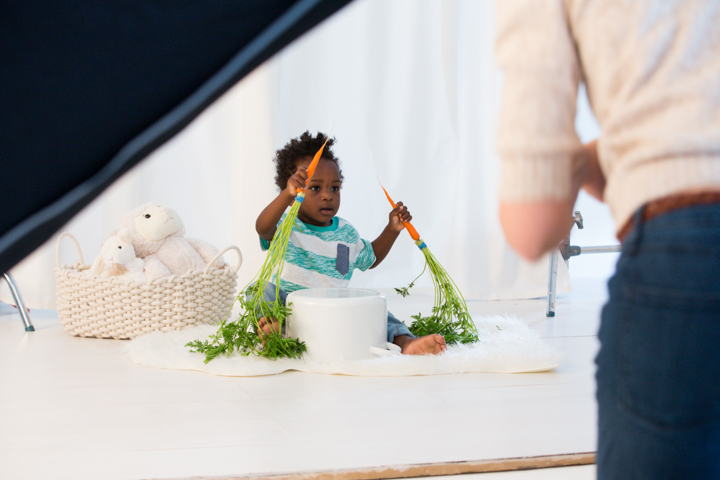 I took the free samples and skipped along to Target to stock up my cabinets and since then The Super Knight has been drumming to the beat of Happy Family® .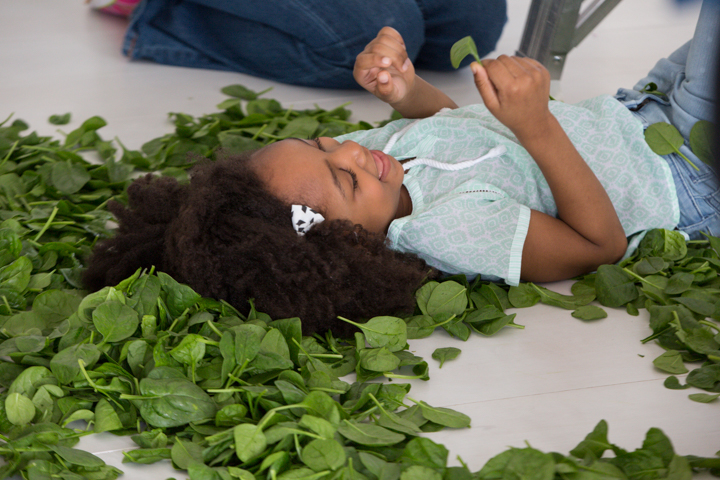 A few weeks ago, the kids were invited to a photoshoot for the launch of Happy Family®'s new Love My Veggies products. Love My Veggies organic pouches contain one full serving of vegetables and provide essential nutrients including Vitamin A, Vitamin C, Iron and Magnesium to help nourish toddlers' growing bodies.
We were excited to hang out with Happy Family® as it's a brand that a brand our family loves and trusts.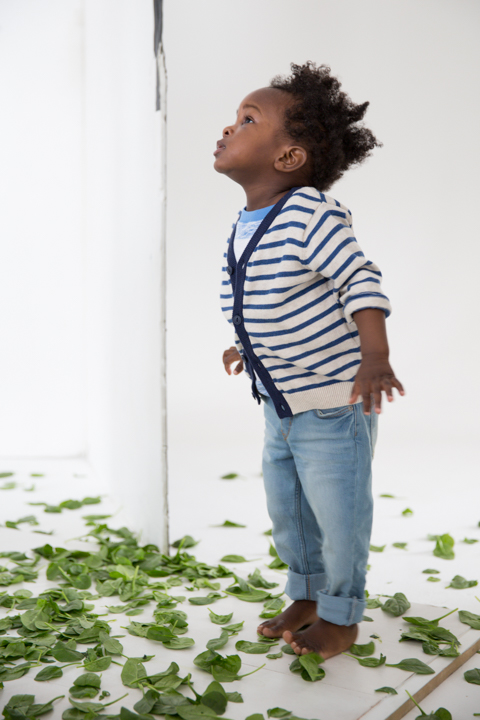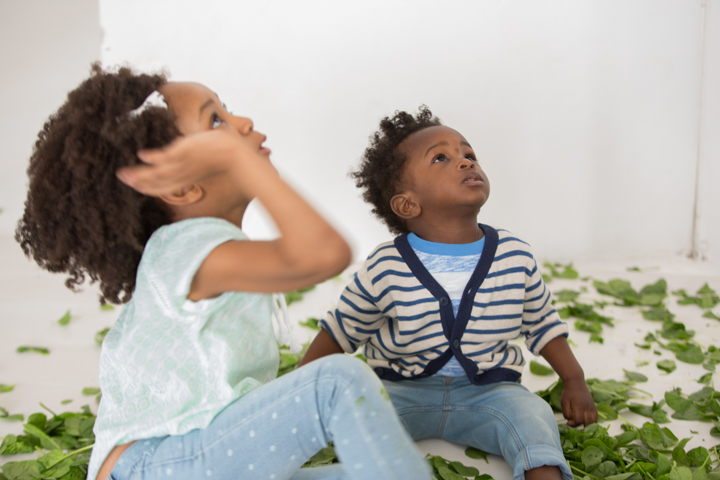 The new Happy Family®Love My Veggies feature thoughtful organic vegetable and fruit combinations to help parents increase vegetable consumption in their toddler's diet.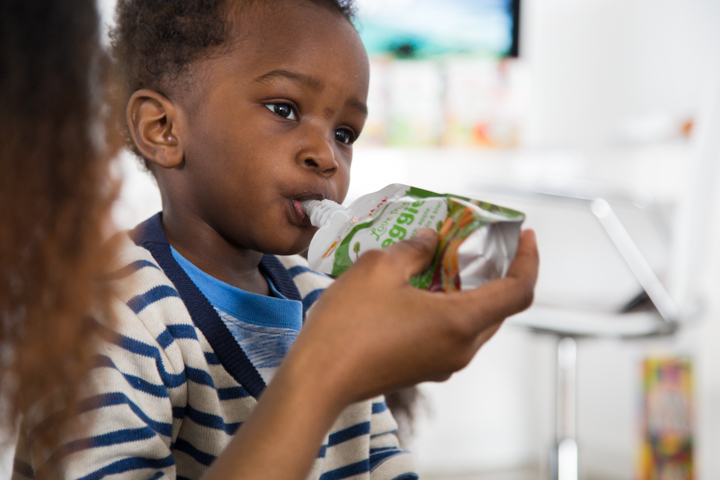 Love My Veggies pouches are available in three great-tasting varieties. The Super Knight's favorite is banana, beet, squash & blueberry but they are also available in carrot, banana, mango & sweet potato and spinach, apple, sweet potato & kiwi.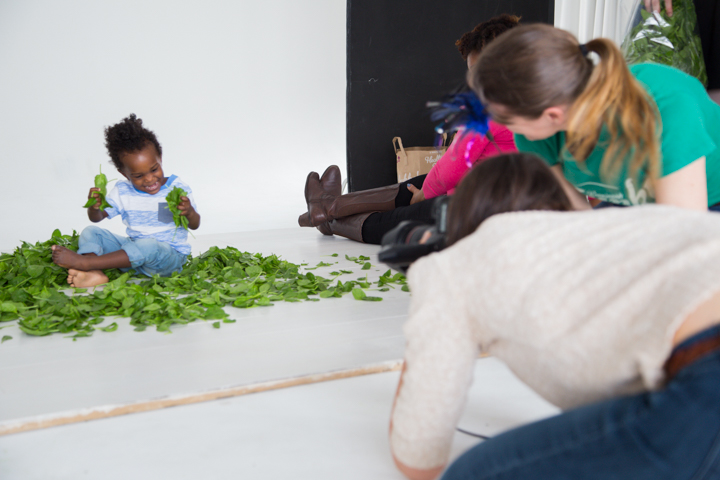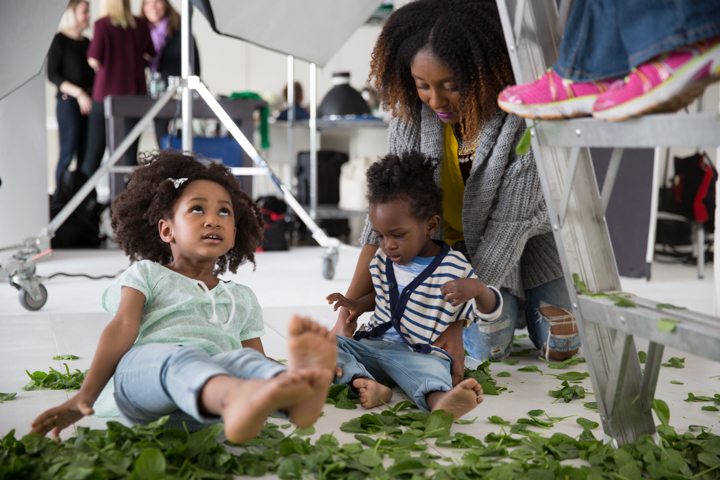 You can find Happy Family® at Target, it is one of the 31 innovative wellness brands included in the Made to Matter—Handpicked by Target™ collection, which offers an assortment of great products made with simple, recognizable ingredients. I love that Target is doing this and making these quality products available to families like ours.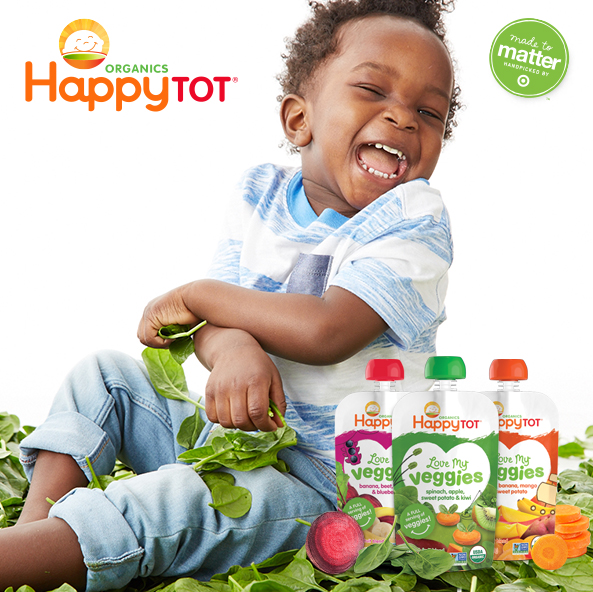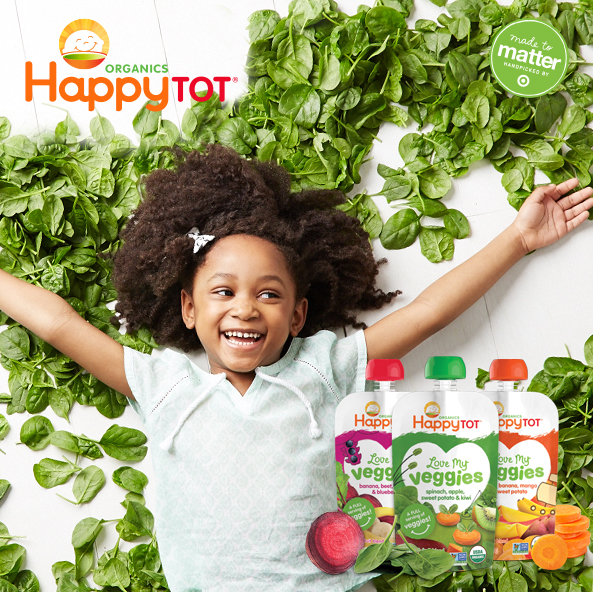 GIVEAWAY
Let's celebrate the launch of Happy Family® Love My Veggies with a GIVEAWAY!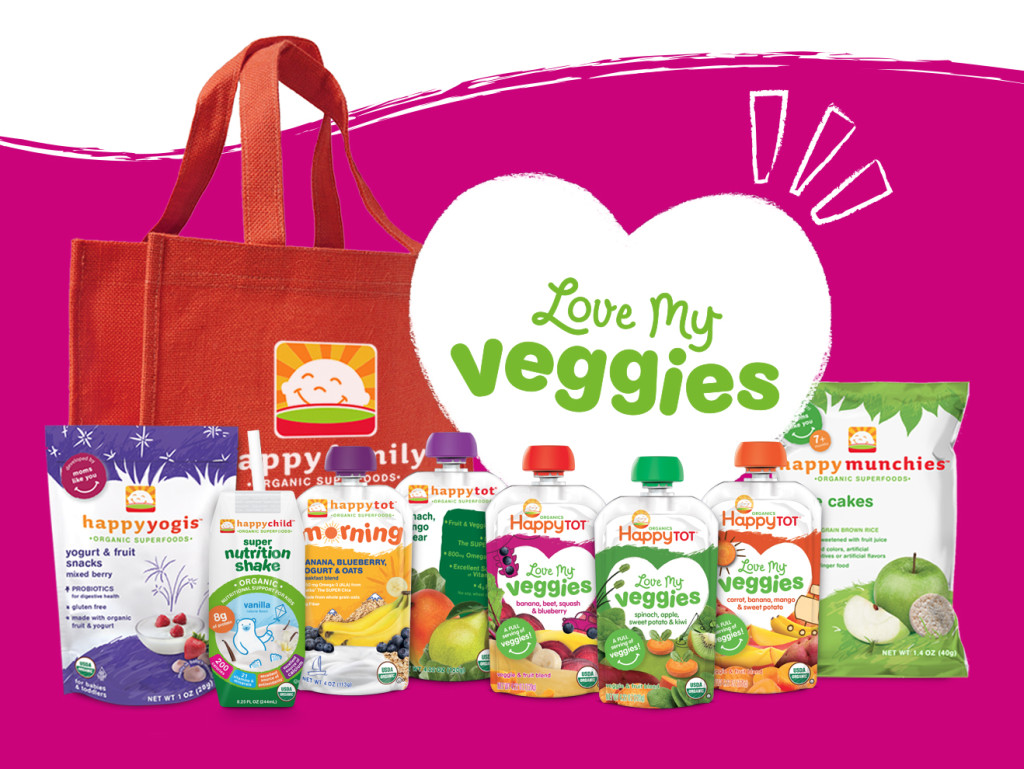 Happy Family® Snack Happy Kit includes ($50 Value):
1 Happy Family recyclable tote
2 Happy Yogis
3 Happy Munchies:  1 rice cakes
1 cheddar carrot corn snack
1 Crisps
2 Happy Tot Super Nutrition Shakes – 1 chocolate, 1 vanilla
2 Best Friends
Happy Tot/Tot Plus (include 1 Greek)
2 Happy Tot Morning
3 Happy Tot Love My Veggies
3 Happy Squeeze
1 Happy Family lunchbag/cooler
Allergy  Reference Chart2 coupons
1 Dirty Dozen/Clean  Fifteen wallet card
1 Salba card
This giveaway ends on April 8, 2015
The awesome photography in this post was by Photographer,Tara Donne.
This is a sponsored post written by me on behalf of Happy Family® Brands.
Does your Happy Family Love My Veggies?