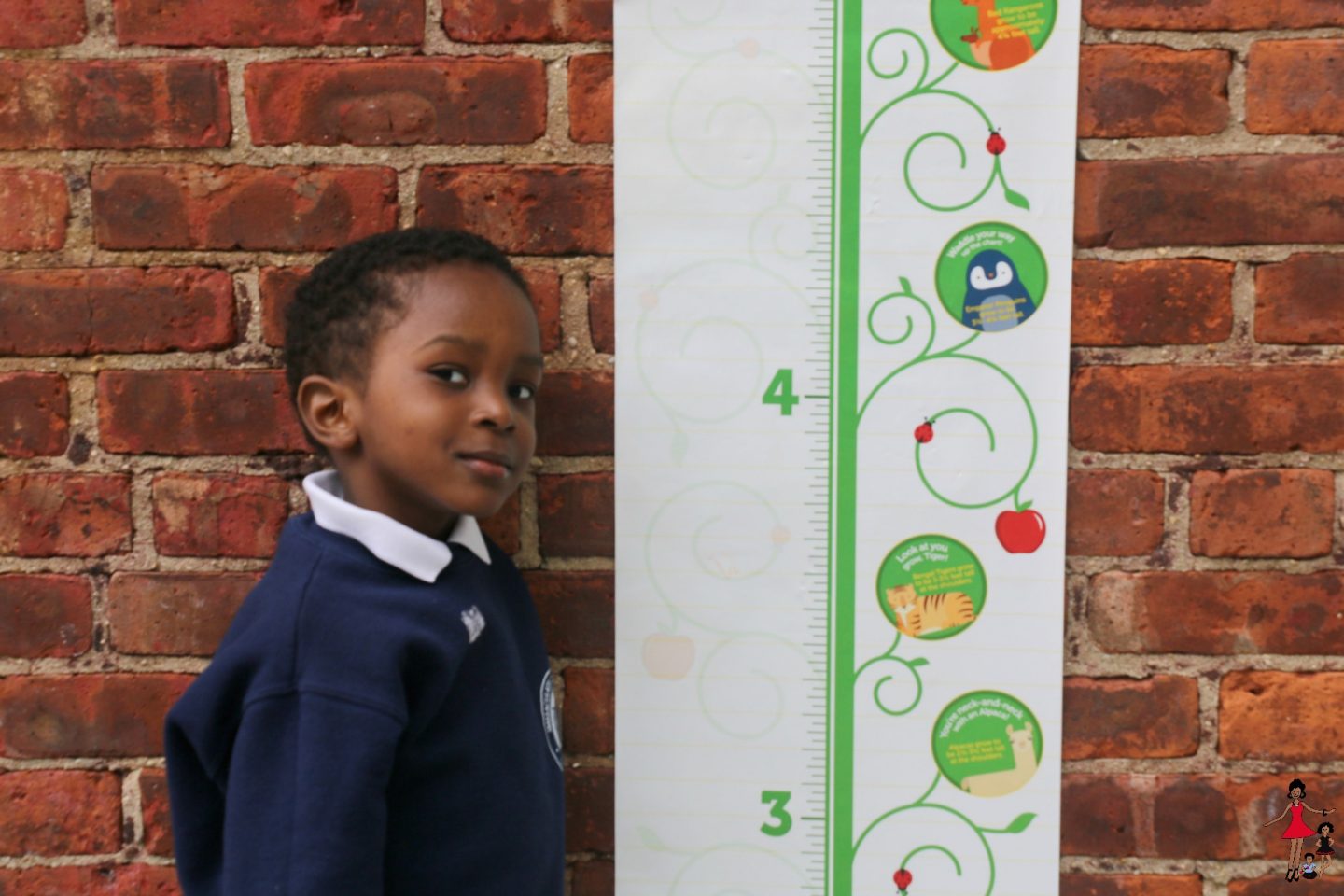 This sponsored conversation on growing up in New York City is written by me on behalf of Mott's®.  All opinions are mine alone.
It's almost the end of yet another school year and I am starting to feel nostalgic. I know birthdays usually mark growth for most of us moms but for me, it's seeing my kids grow out of their uniforms that were baggy and too long at the beginning of the school year. It's looking at their worn out sneakers next to their new sneakers and how little they seem, it's about hearing them speaking clearer and talking about things they didn't even know about last summer. They're growing up in New York City, so it's also fascinating to observe how much more they've learned about the city. New York City, is big and complicated for most adults so naturally visitors always ask about their experience growing up in New York City.  So I thought, I would share in a blog post what it's really like.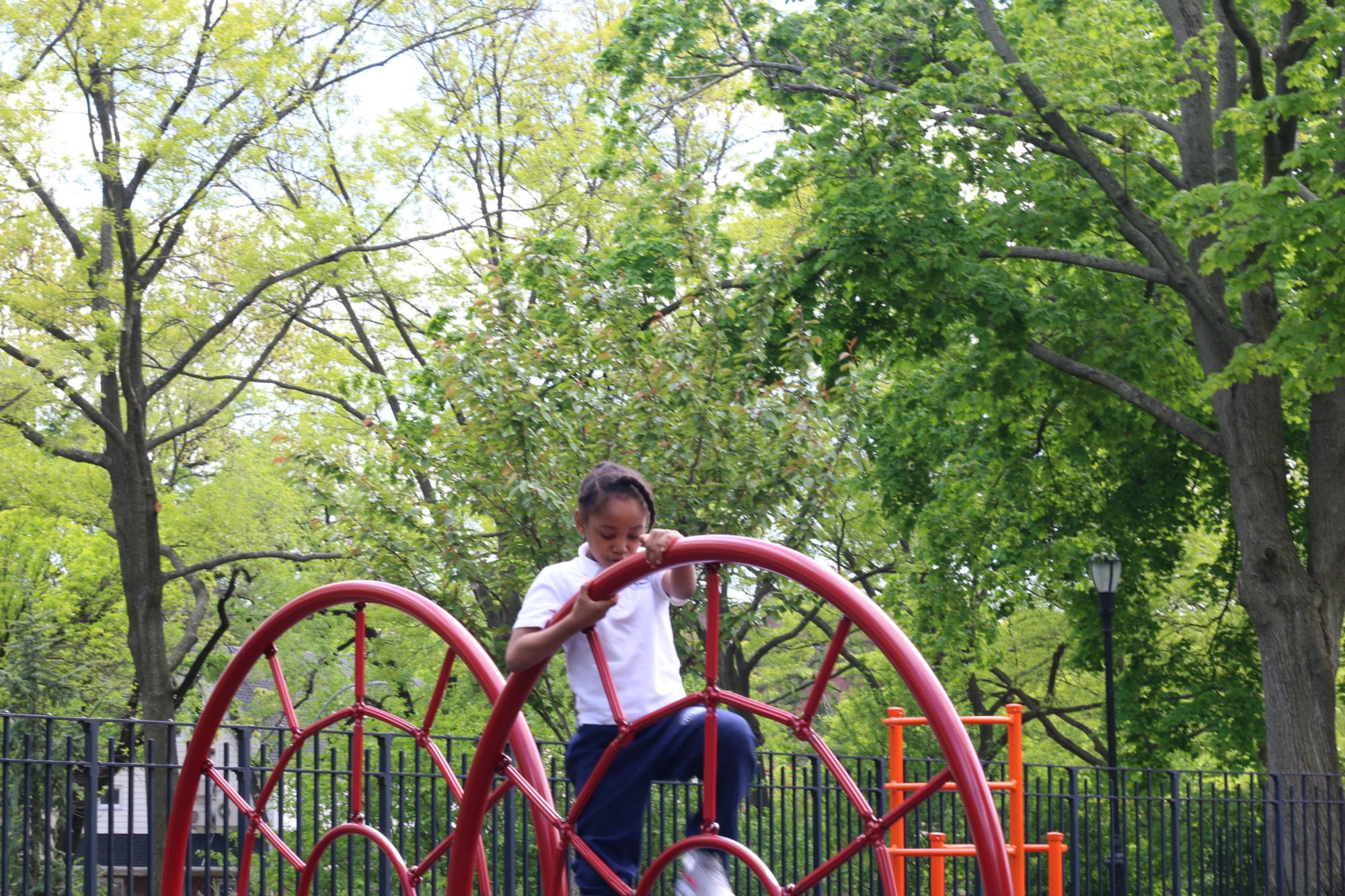 1.We're always on the go.
New York City is really busy so we are always on the go. Navigating the city as a kid can be very complex. My kids love the American Museum of Natural History, a New York City staple and probably one of the most famous museums in the world. A trip there would require our family to walk or drive to the Long Island Rail Road, which we ride into the city, and then take the subway to the museum. The kids either love or complain about all the rushing this requires. This isn't an everyday occurrence for us but it is for many families in New York City. To keep up, I make sure that we always have a drink handy for them, so we don't have to stop and to buy anything.  They both love Mott's 100% Apple Juice, my daughter's friend had them at a birthday party and since then they've been hooked.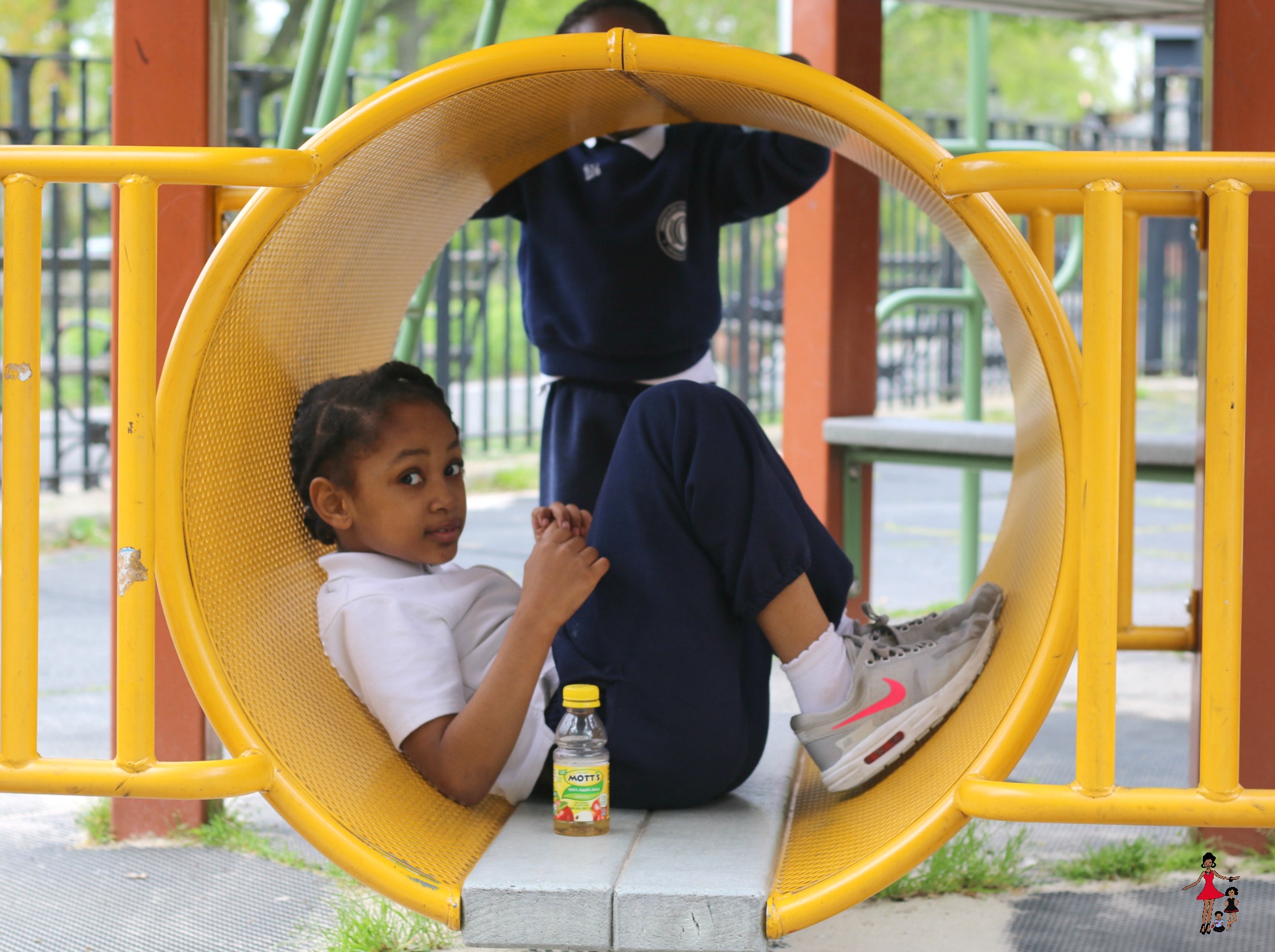 2.They're gaining a strong understanding of other cultures.
Growing up in New York City means learning about other cultures is an intrinsic part of your childhood experience. Actually, almost half of the population of our borough, Queens, are foreign-born. My kids have friends whose families come from all over the world and with a Grenadian mom like me, they add to that rich diversity.
3.They have a strong appreciation for the arts.
One of the things that I truly love about raising my little ones in New York City is that this city really appreciates all forms of art. No matter where you go, you will encounter performances, paintings, plays etc. I shared when I took my daughter to her first Broadway show and I am excited about taking her brother as he gets older.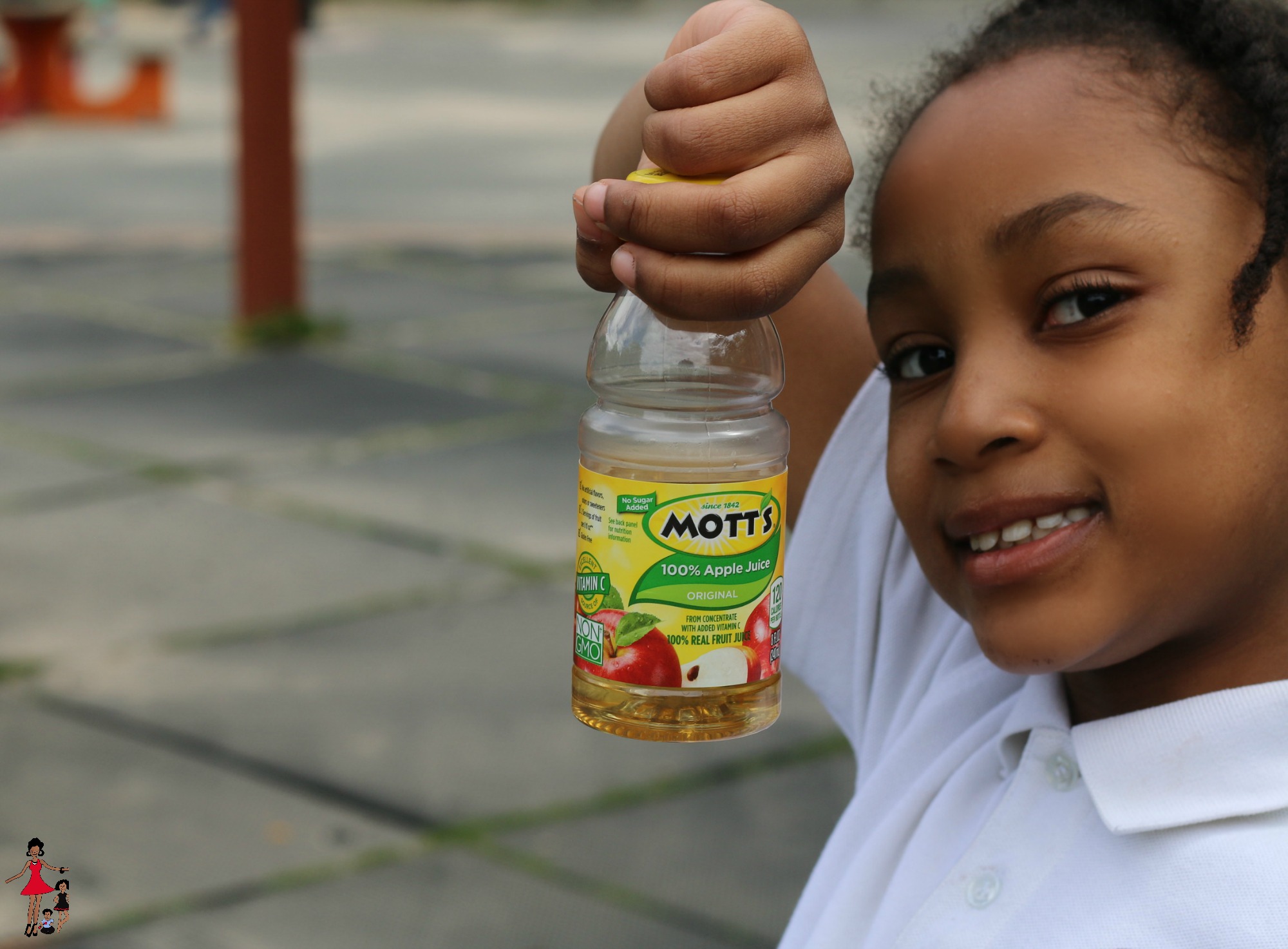 4.Playgrounds with enviable views.
If you've been reading this blog for some time you know that we love the Brooklyn Bridge Park. It's truly one of the best parts of growing up in New York City for my children. They can watch the iconic Manhattan skyline, Brooklyn Bridge, Statue of Liberty and Manhattan Bridge all from the monkey bars at the playground. My son can enjoy his favorite Mott's Cinnamon Applesauce which is perfect for snacking on the go while enjoying the breezes from the East River.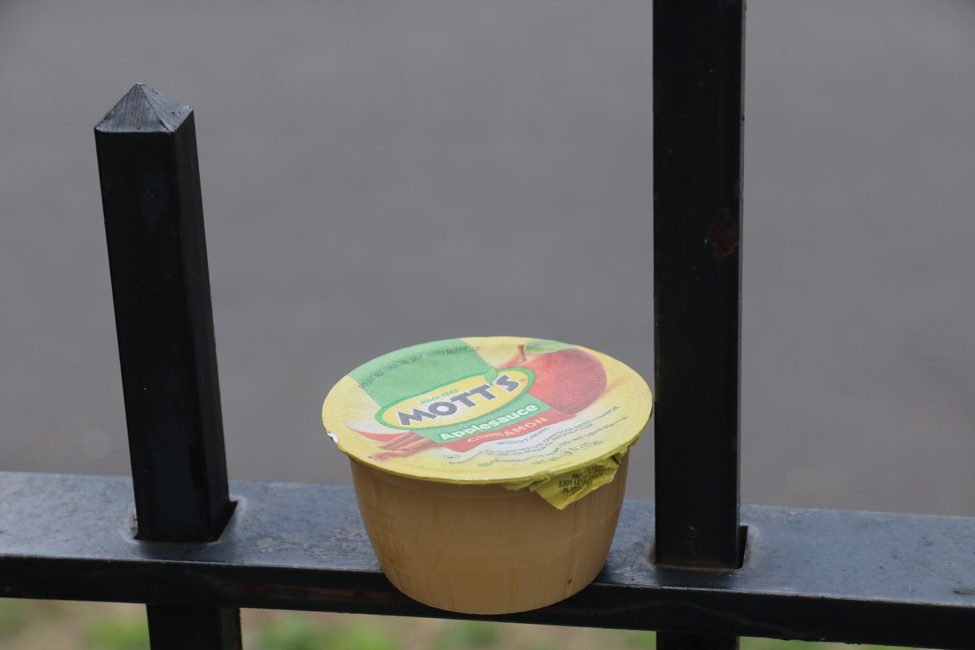 Although, my kids have these rich experiences growing up in New York City their childhood is very similar to most children in other parts of the country. They love going out to blow bubbles, ride their bicycles and draw on the sidewalks in the summer. They love to go shopping with me and ask for everything in sight as I push our cart through Walmart to pick up necessities and snacks for our busy days. We love Mott's in particular because they provide our kids with unsweetened and flavored products for a healthy start whether at home or while we are exploring New York City. Their juices and sauces are full of real fruit goodness and are an excellent way to get our vitamins in since raising strong kids is a requirement to navigate New York City. I love that Mott's helps my kids be healthy!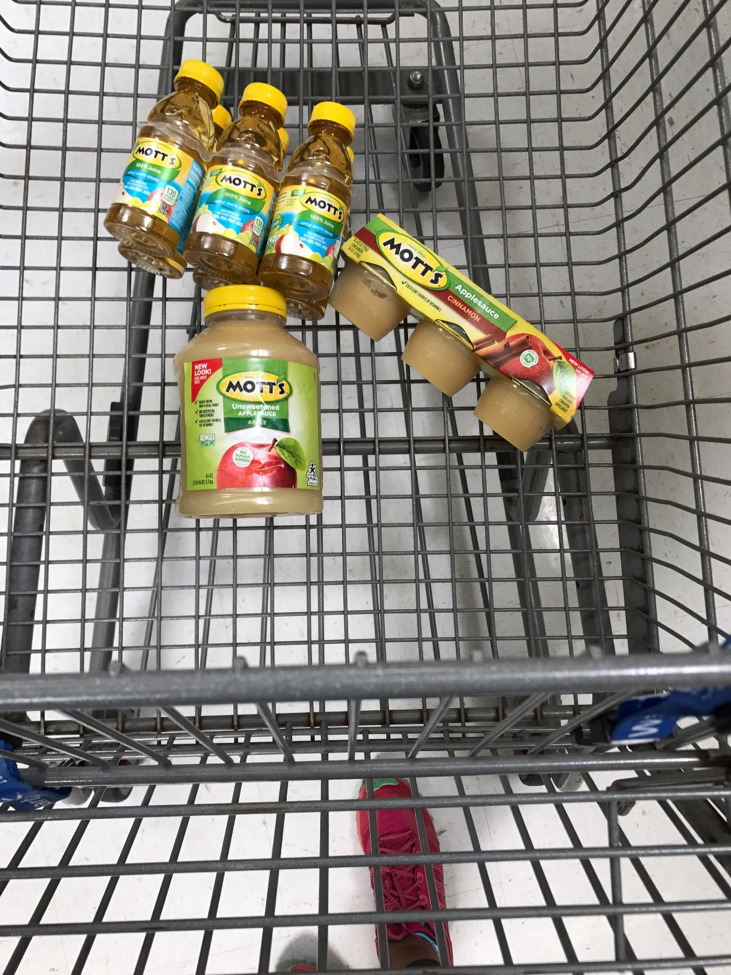 I'm excited because Mott's is providing us moms with growth charts (like giant stickers) for tracking our children's growth. I'm happy that I'm no longer going to have to measure my kids by wondering if they're taller than the handle of a New York City bus.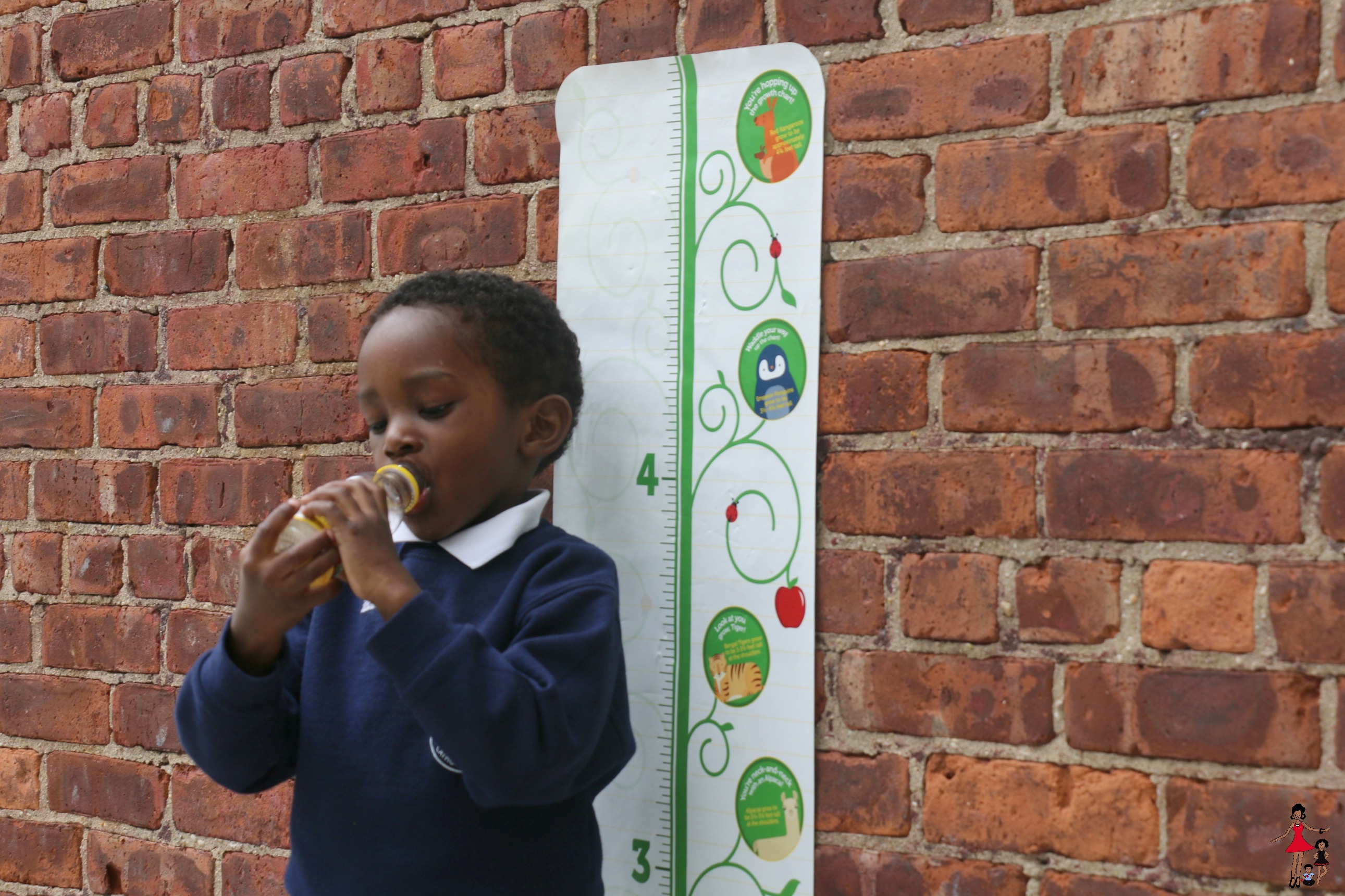 To get this growth chart all you need to do is buy $10 worth of Mott's Juice or Sauce at Walmart, register for the offer on www.Motts.com/Walmart, upload receipts on www.Motts.com/Walmart now thru 9/15/2017 and the growth chart will be mailed to your home once your receipts were verified. I encourage you to follow these simple steps and get a growth chart of your own so you too can track your children's growth!
What's it like for your kids growing up in your town?  #WatchMeGrow