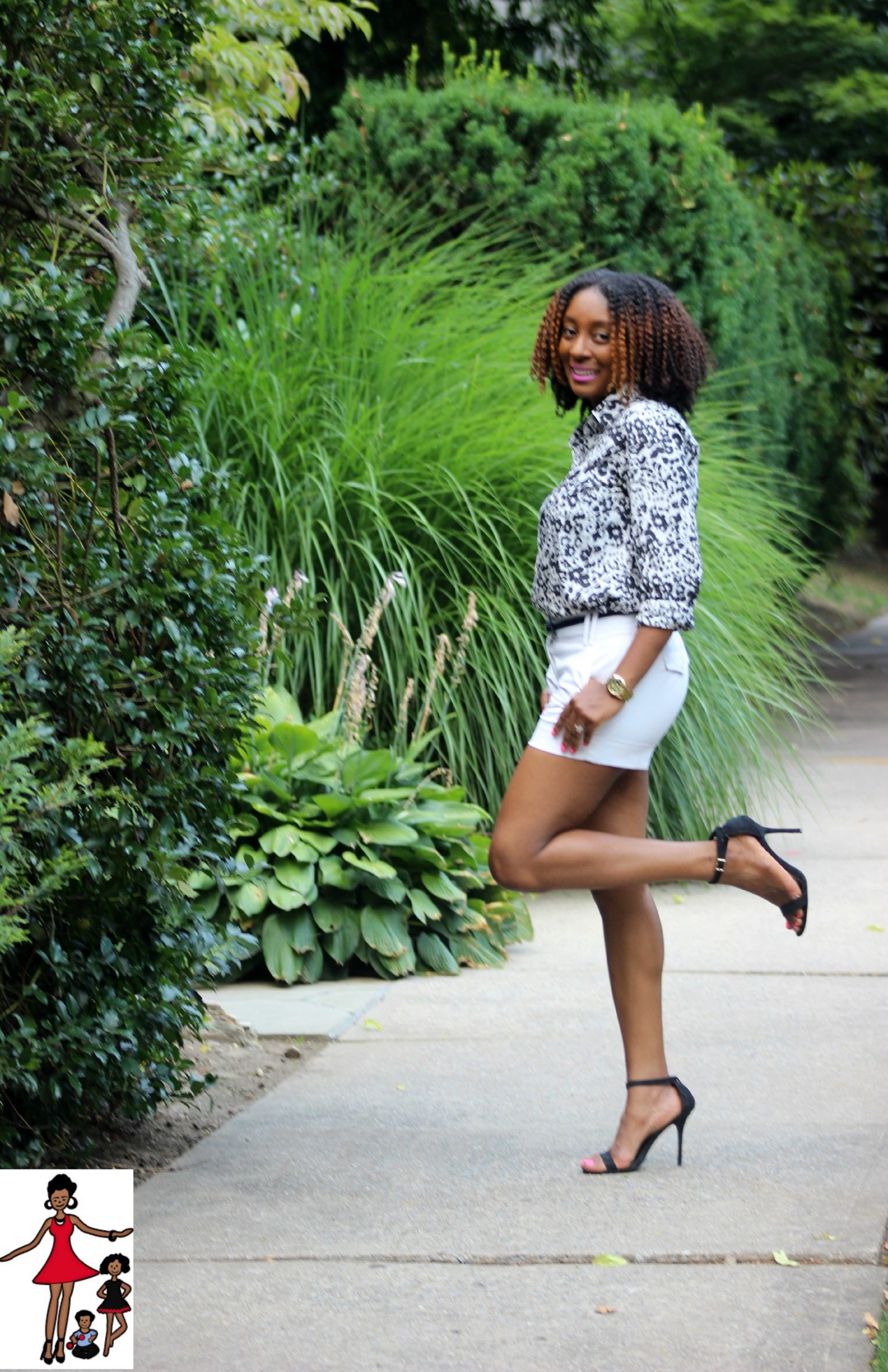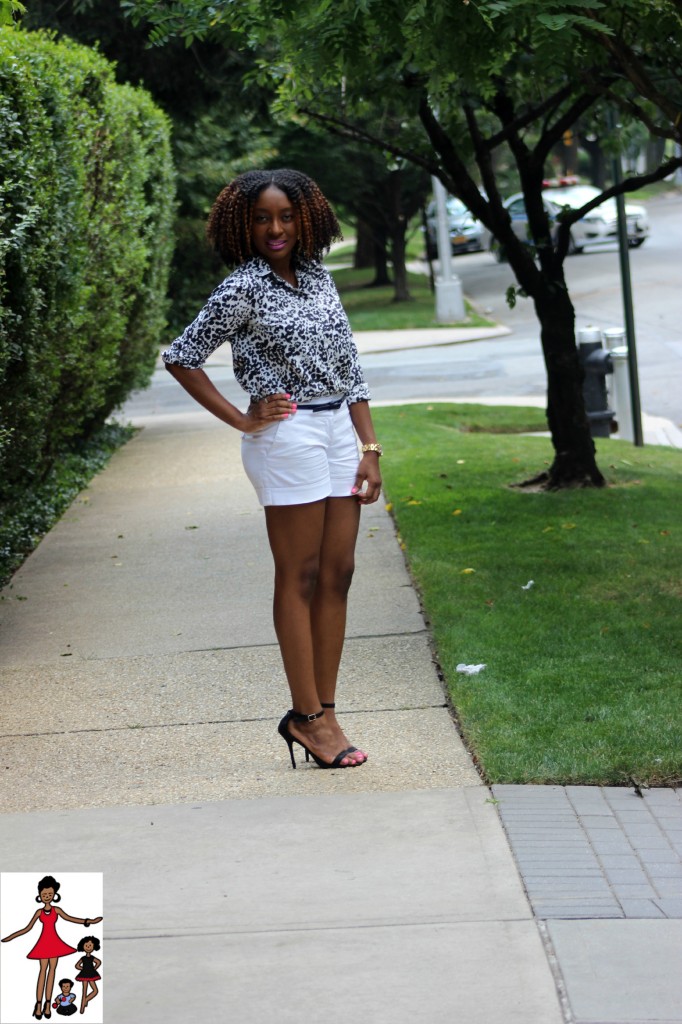 Yes darlings, it's TGIFashionFriday! I'm totally pumped up this week,  I think it's this hot pink mani/pedi that breathed life into my usual boring nails situation. Now that I went all out with the nail polish, I've been overthinking my outfits and living in fear of clashing colors.  I had one of those stare down sessions with my wardrobe, you know the one where you look at all the clothes that you own and then declare you have nothing to wear. Just before I got to that point, my eyes landed on this black and white print shirt and I decided that was the shirt that would complement my pink nails really well. I decided to pair it with these white shorts for no other reason than it's summer. I've never worn black and white on white before but I love the combination.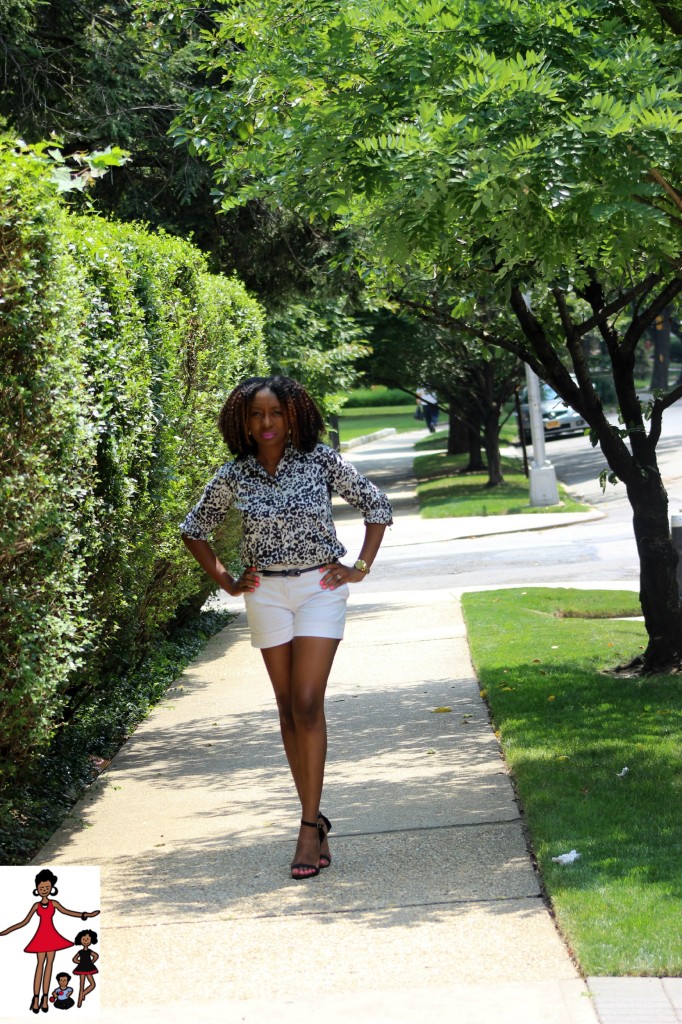 So much, I think I'll do some more experimenting.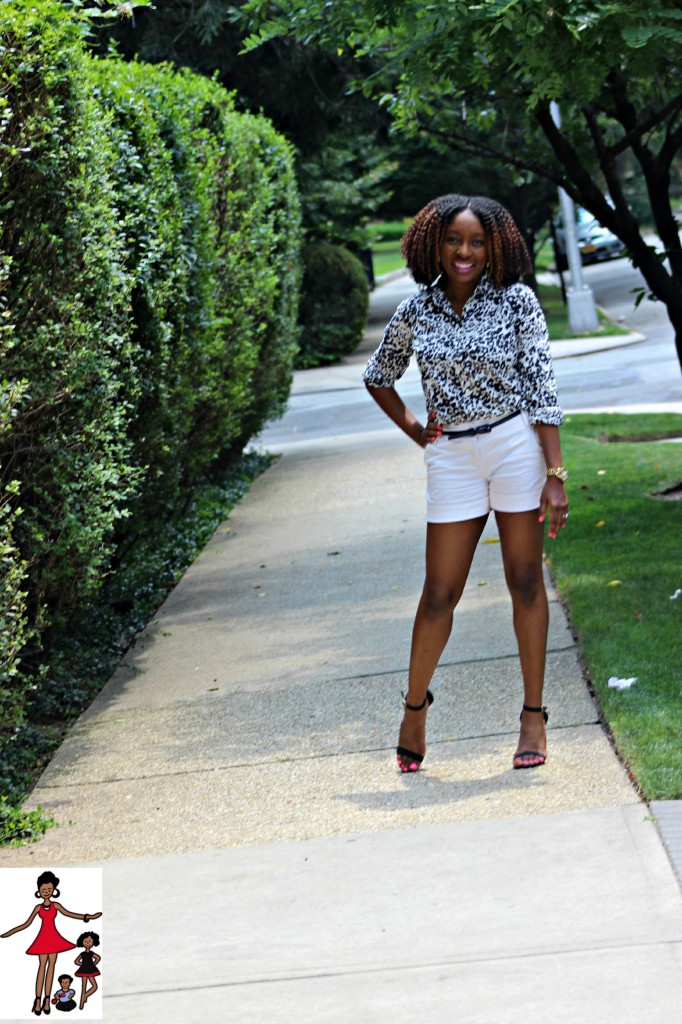 If you want to recreate this look but you'll be running around with your kids, you can swap the ankle strap heels for sandals or a cute pair of loafers.
This is one of the few print shirts that I own, I tend to shy away since I have a bit of a chest so that's why I ensured that my proportions were well balanced in this outfit. Just because you have a chest doesn't mean that you can't wear prints. I think it's important to study your body type and determine ways in which you can create a proportioned silhouette.
Don't punish yourself, Make it work for you!
[Tweet "Focus on looking proportionate, creating an overall balanced look"]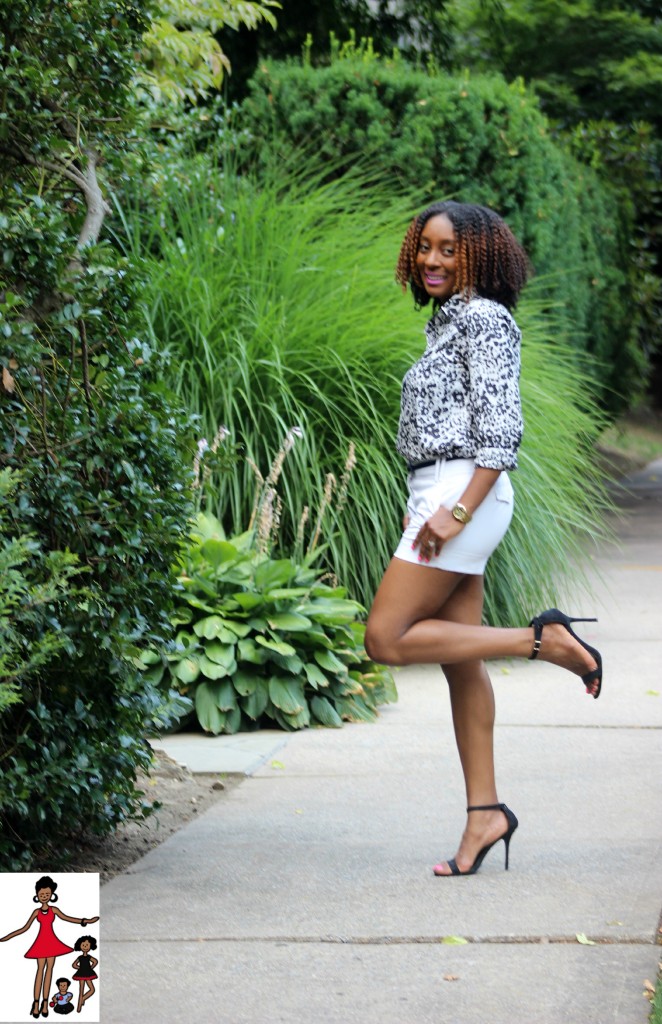 Tucking in the shirt, minimizes the amount of print so it's not overbearing, polishes the look and pulls it together creating the balance that I need to look like a woman.
Personally, I think that a pair of white shorts is a summer essential, it can be worn over and over with basically any shirt. My only advice would be to get a length you're comfortable wearing.
Get the look:
Shirt: J. Crew (Old) Similar
Shorts: Express
Nail polish: Sinful Colors 920
What are your tips for creating a proportionate look?
Linking up with these lovely ladies
{This post may contain affiliate links}